Jesus Christ told the Jews:
"And I have other sheep that are not of this fold. I must bring them also, and they will listen to my voice. So there will be one flock, one shepherd."
I believe quite knowledgably that he was referring to people at that time on the American Continent to whom, after his resurrection, he appeared–the amazing event becoming a SECOND WITNESS OF JESUS CHRIST. The Maya/Poqomchi people among whom I spent 35 years (1967 to 2002), had a belief I researched and then labled it:
THE LEGEND OF THE HOLY MAN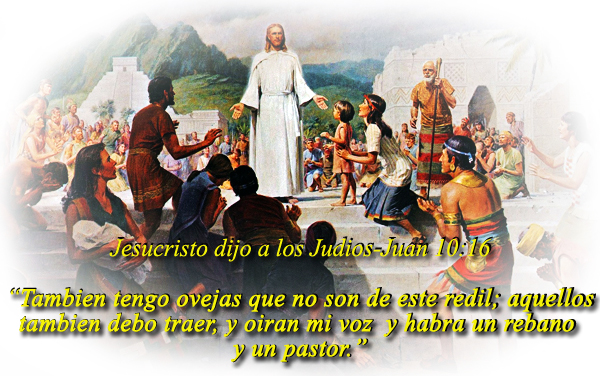 For HOLY WEEK & EASTER SUNDAY, I wrote an article with photographs that you can download to learn about my research on the legend –– 09 THE LEGEND OF THE HOLY MAN.pdf — After 35 years of residency in the Mountains of the Maya, I returned to the U.S. and launched in 2003 my HIGH UINTAS WILDERNESS PROJECT.
***************
Today, Monday, April 10th, SPRING IS HERE and in a day or two I will share my new activities & VISIONS OF NATURE in the Timpanogos foothills as part of my efforts to make another COMEBACK, this one in my 88th year…….SOUNDS RIDICULOUS, BUT I WILL BE DOING MY DARNDEST…AGAIN!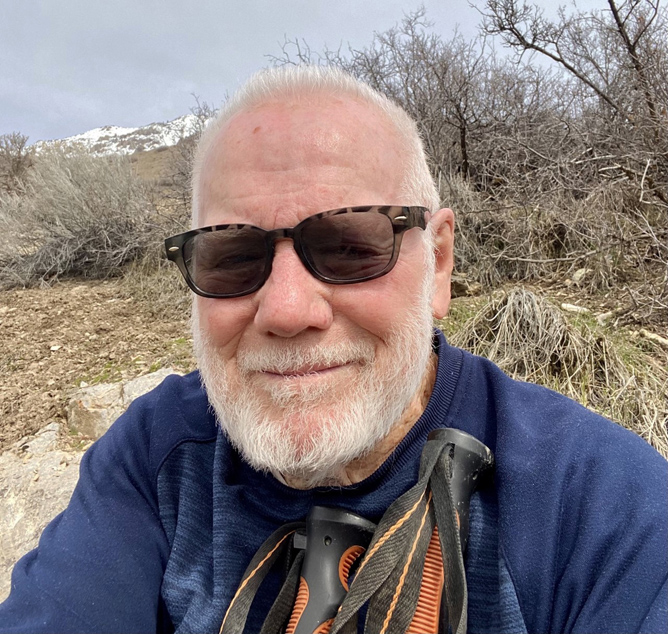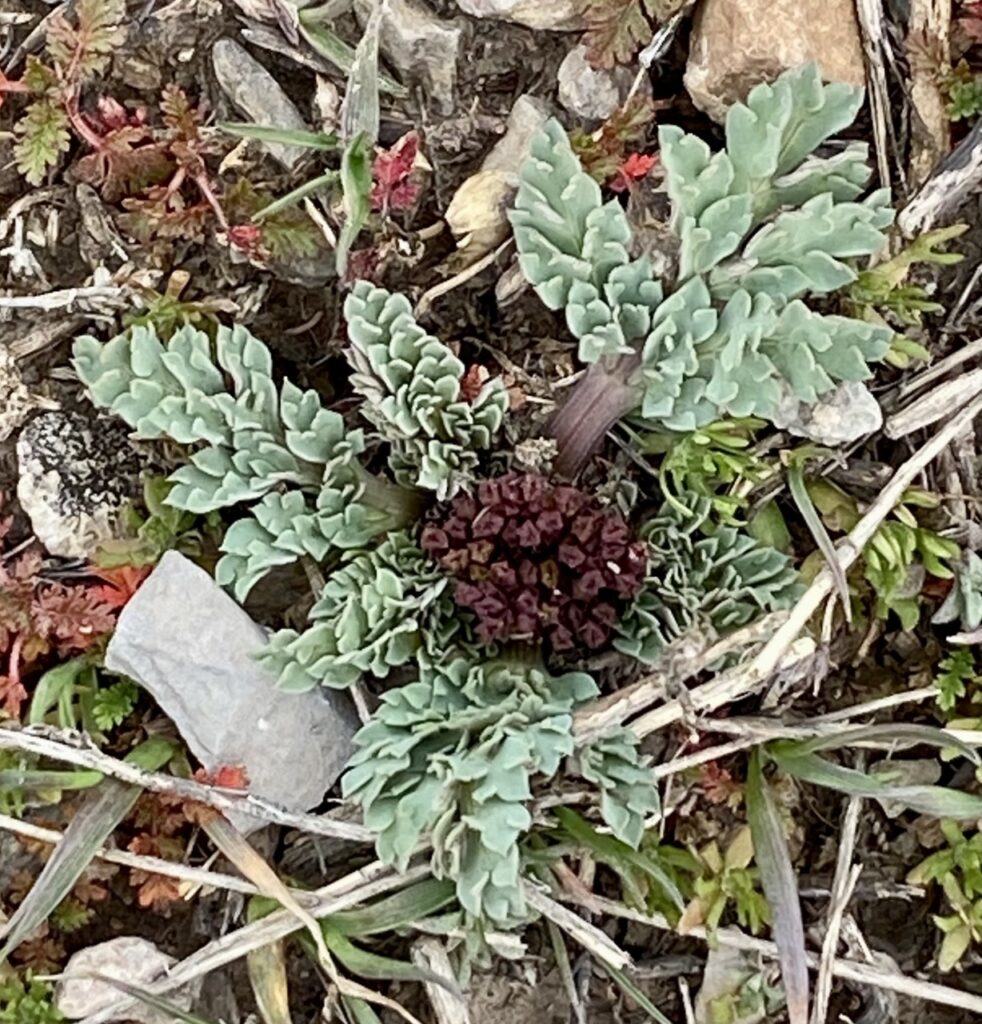 THE FOLLOWING POST IS SIMILAR TO THE LAST ONE, BUT WITH SOME INSERTS, LIKE THE VIDEOS BELOW, AS WELL AS EDITS & CORRECTIONS FOR BETTER UNDERSTANDING & IS WORTH GOING THROUGH AGAIN.
TO SEE THIS VIDEO CLICK ON IMAGE BELOW:
WHICH INCLUDES MY EFFORTS IN WINTER IN THE BYU SMITH FIELDHOUSE with great companions!!!!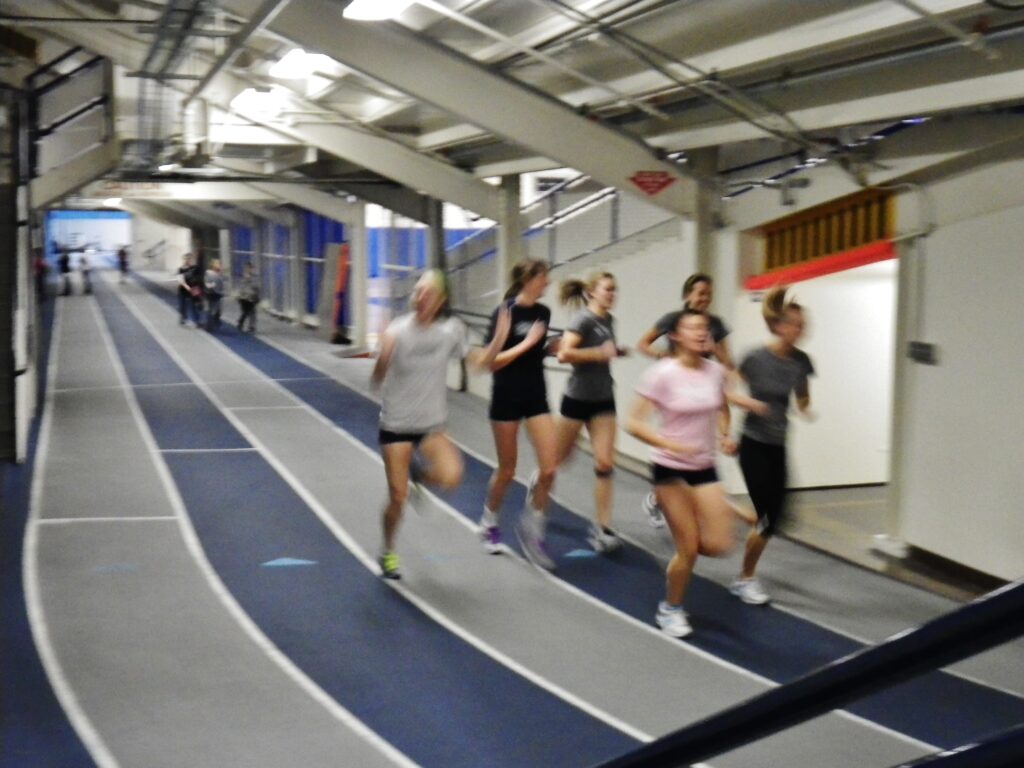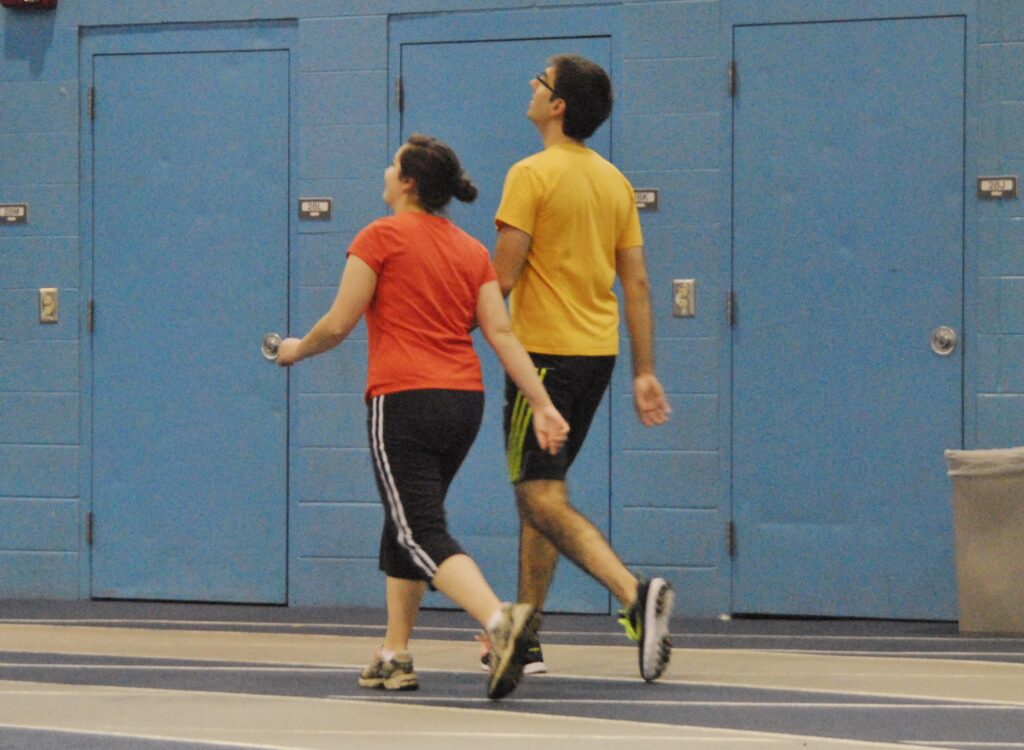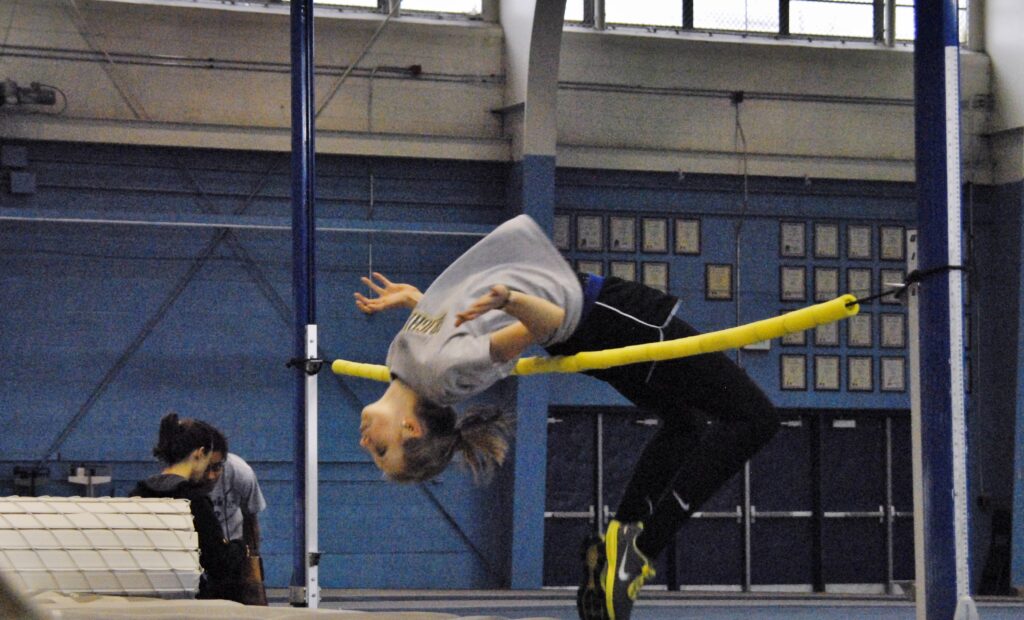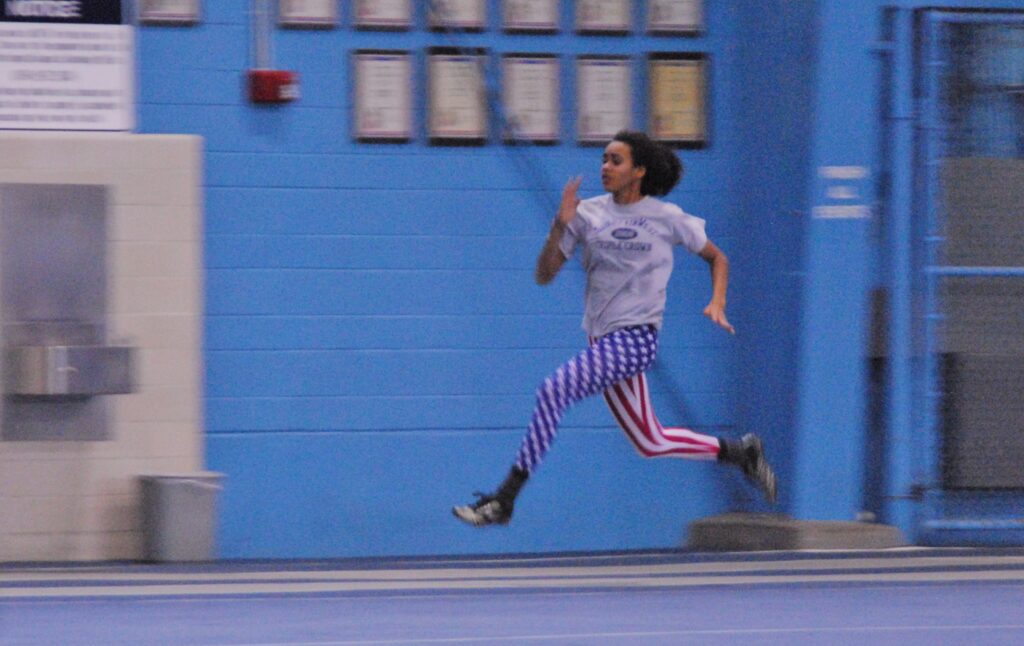 SHE WAS DOING HER DARNDEST TO CATCH ME!!!!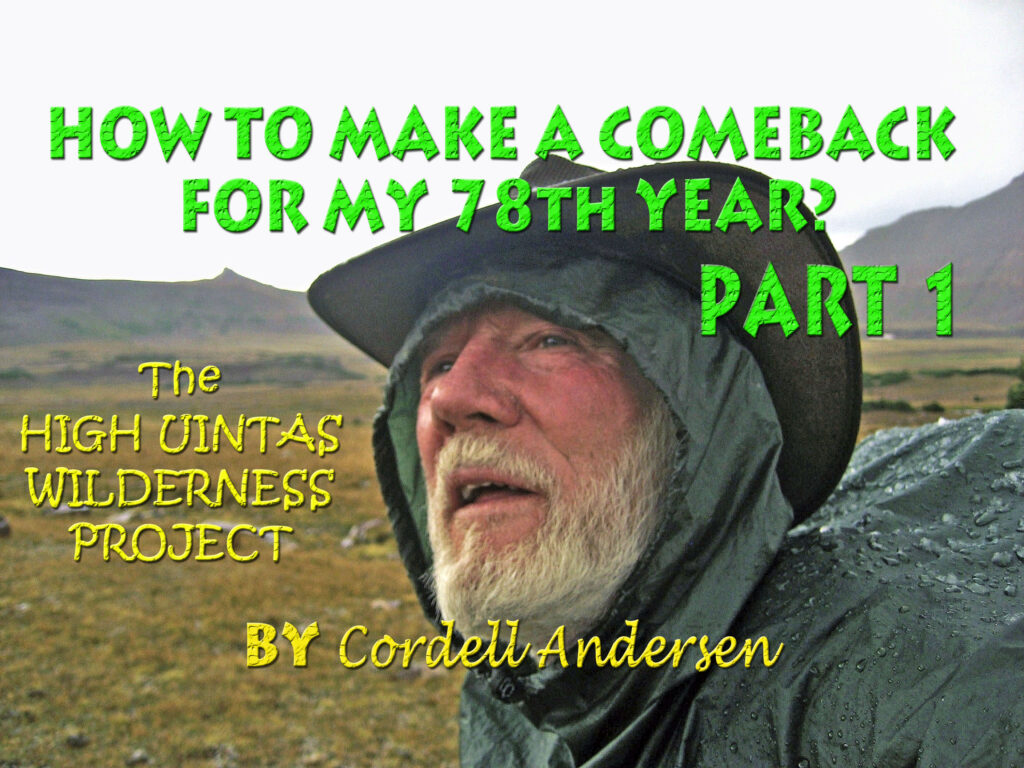 If you've watched the above videos, you'll have noticed that at least 20 of my YouTube videos are pictured there……that maybe you've already been tempted to click on, and there are more you can search for.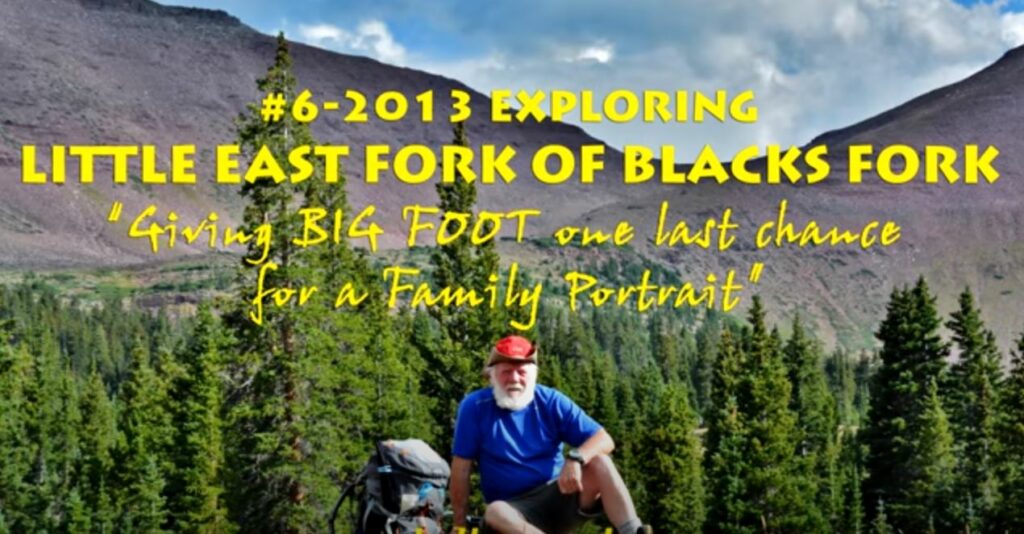 Click to view my SEARCH FOR BIG FOOT:
https://www.youtube.com/watch?v=dyRAoXlkvCQ&t=9s
EVERYTHING REVEALED IN MOUNTAINS OF THE MAYA & HIGH UINTA MOUNTAINS BOOKS. With the hope all interested will ENJOY MORE THE WONDERMENT OF THE EARTH and SAVE LIVES!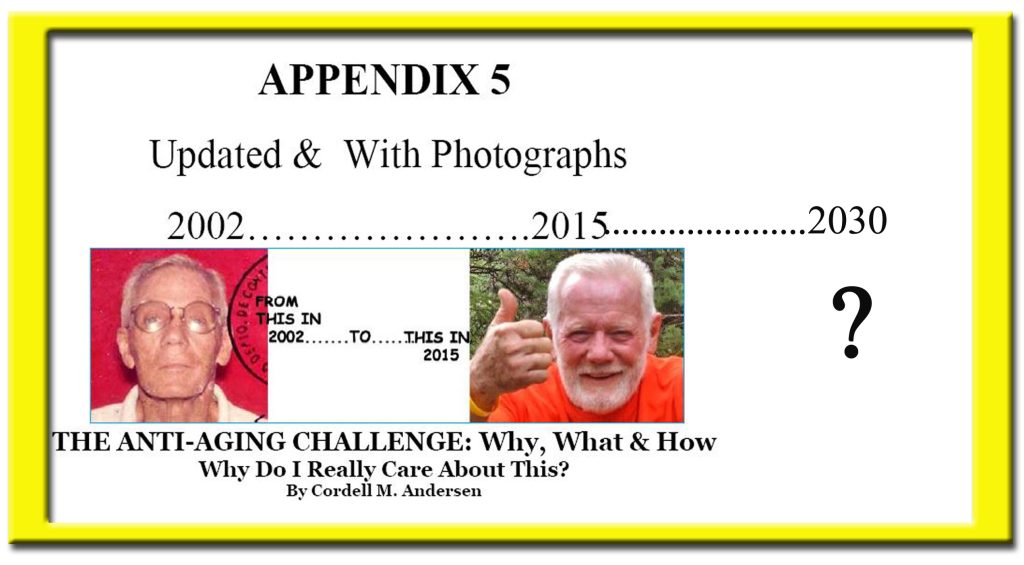 Until now, you couldn't get this 31 page writing without buying the online book for $20, BUT IT IS NOW AVAILABLE TO ALL INTERESTED…..
FREE! Just click on the following:
THE ANTI-AGING CHALLENGE: Why, What & How?
I REVIEW MY HIGH UINTAS PROJECT FULL OF GLITCHES & SOLUTIONS….WORTH GOING THRU AGAIN AS THERE ARE CHALLENGES & SOLUTIONS WORTH THEIR WEIGHT IN GOLD…..like:
This writing, on pages 31 and 32 describes FREE NUTRITION….from what generally are considered "WEEDS," first, DANDELIONS ("diente de leon") and then PURSLANE ("verdolaga"), DANDELION I call "the Spinach of the Weed World."
Back when I wrote it, I hadn't discovered yet here in the U.S. "MACUY," nor recognized yet "BLEDO" or Amaranth…..two plants so important to the Ancient Mayans that the Spanish conquerors attempted to prohibit their use. One of these days I'll update the writing which does deal with: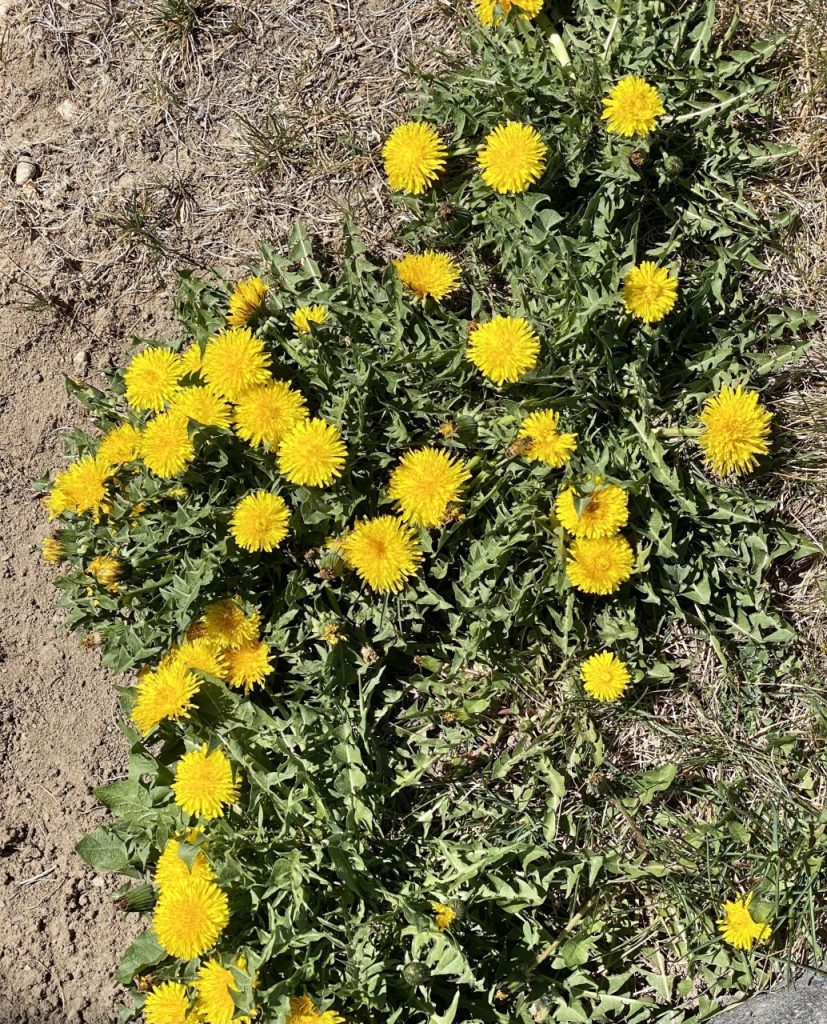 DANDELIONS or "DIENTE DE LEON"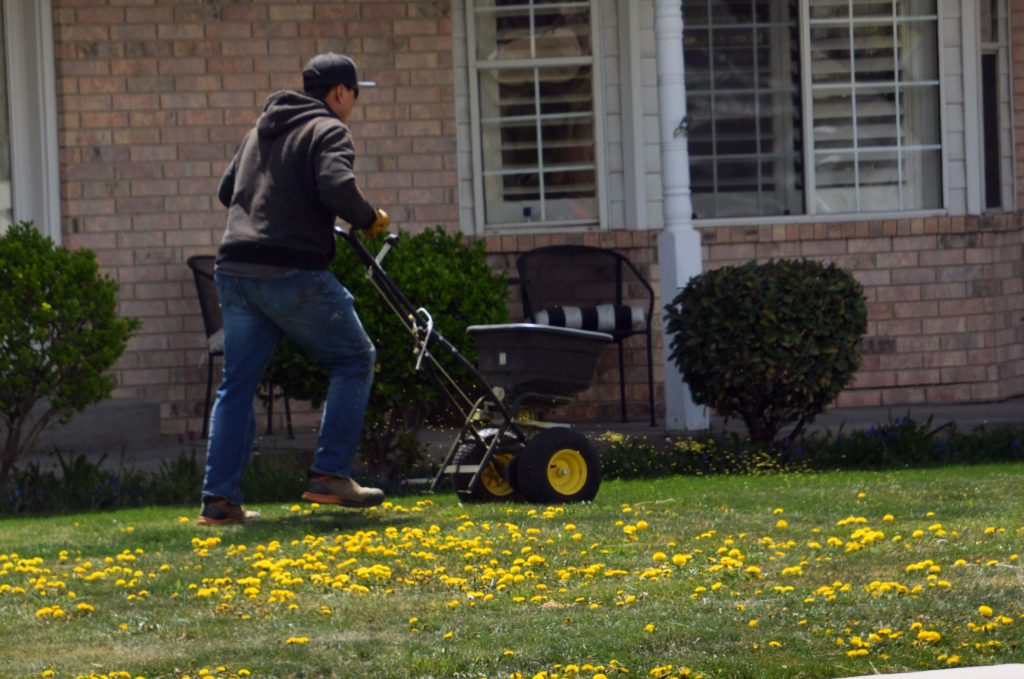 DANDELIONS are the first to be ready to harvest in the Spring, and the last in the Fall, but are hated by ALMOST everybody, so soon the lawns where they get needed water are poisoned as this fellow is doing, and the vacant lots not getting watered, have the dandelions going dormant, so I BEGAN PLANTING PLOTS OF DANDELIONS in my garden, and lived on them, along with "Verdolaga" or Purslane, but…..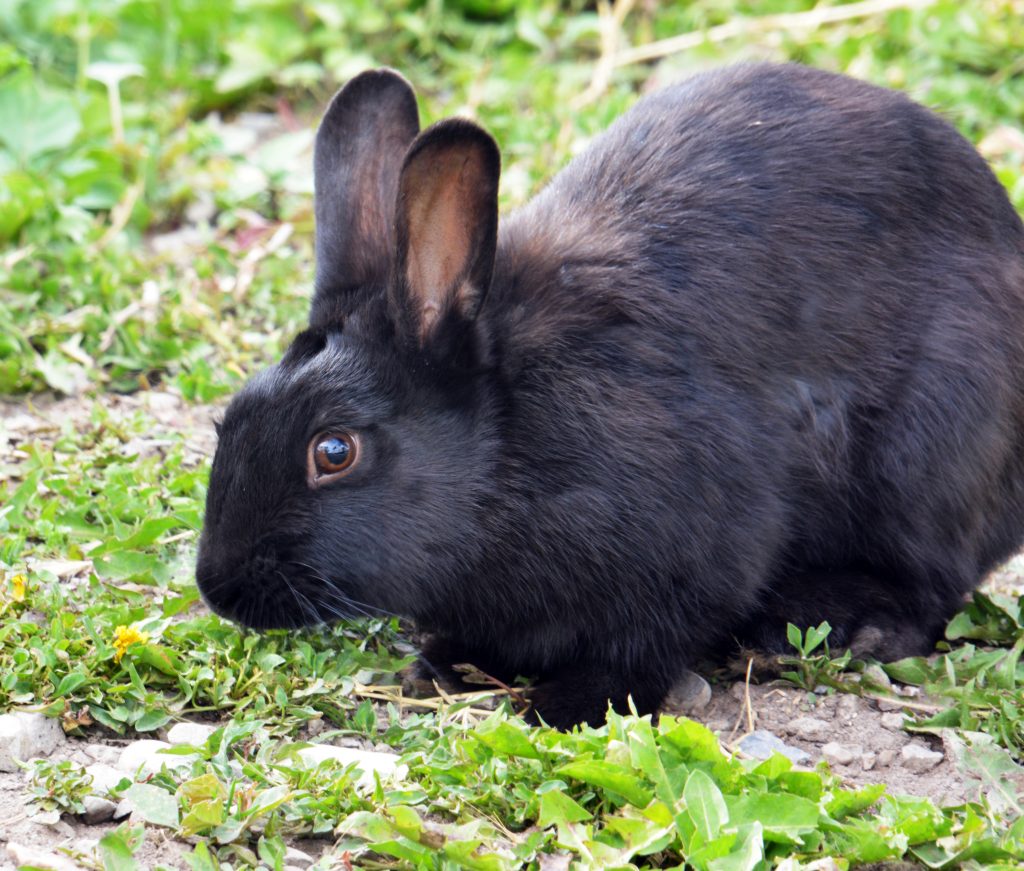 …the wild domesticated rabbits in our area were multiplying and quickly discovered my patches of watered dandelions and so during the summer of 2022 I DIDN'T HARVEST ANY DANDELIONS, the rabbits kept them mowed down like a lawn.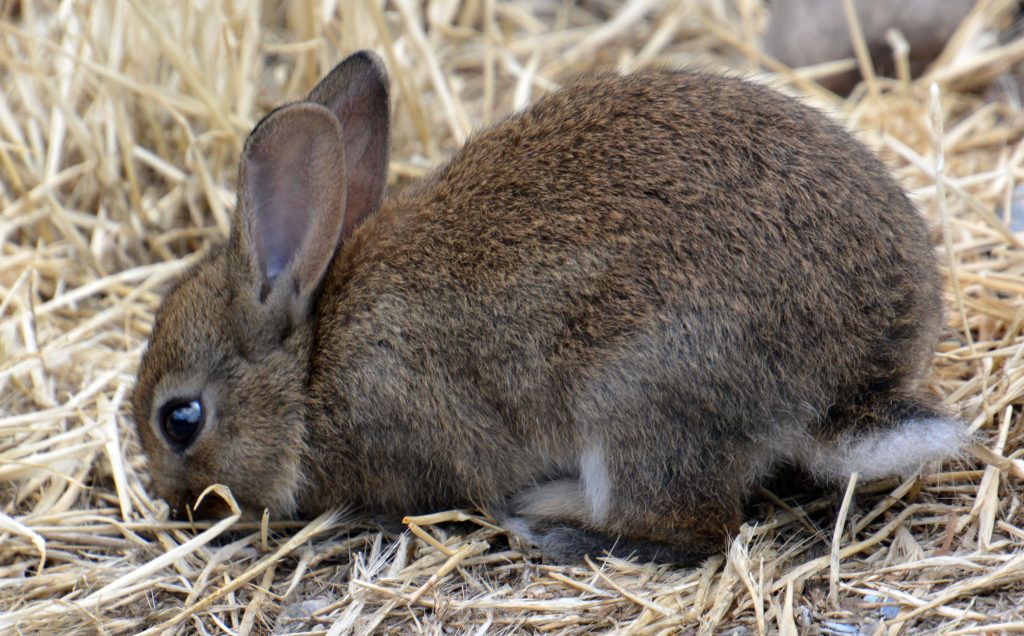 The cottontails also multiplied and soon followed the others in mowing down my dandelions……at the very time when I planted plots of MACUY, that then seeded themselves along with the BLEDO, so my chore became one of thinning them and controling them for better production.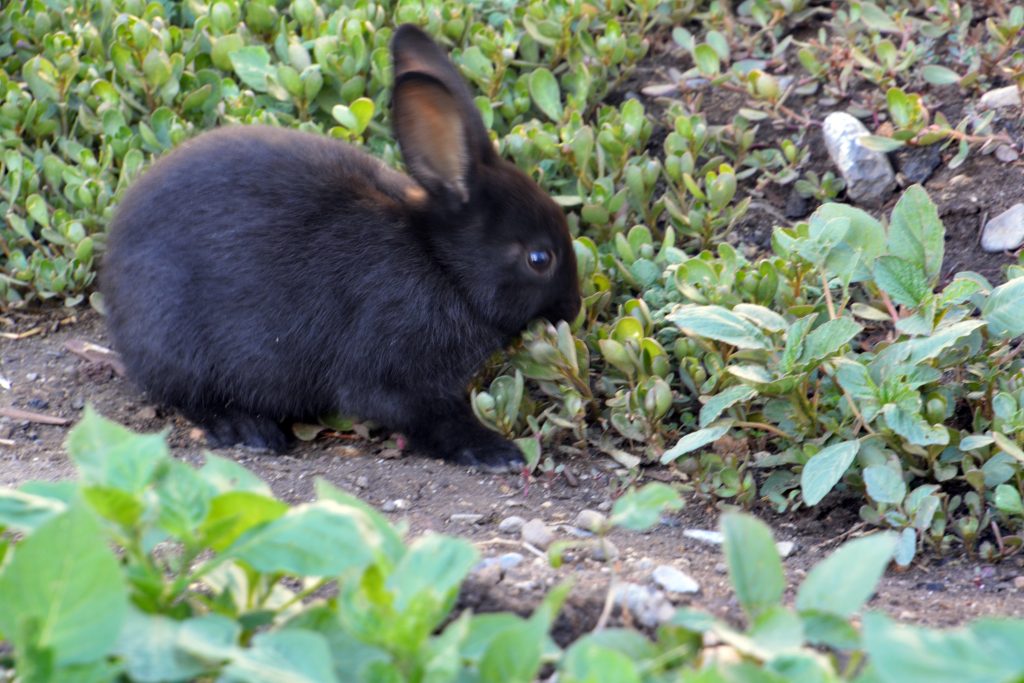 The rabbits also eat VERDOLAGA or PURSLANE, as well as the others, but only prevented harvesting Dandelions. My watered and pampered weeds have our rabbits on the increase & too cute to harvest!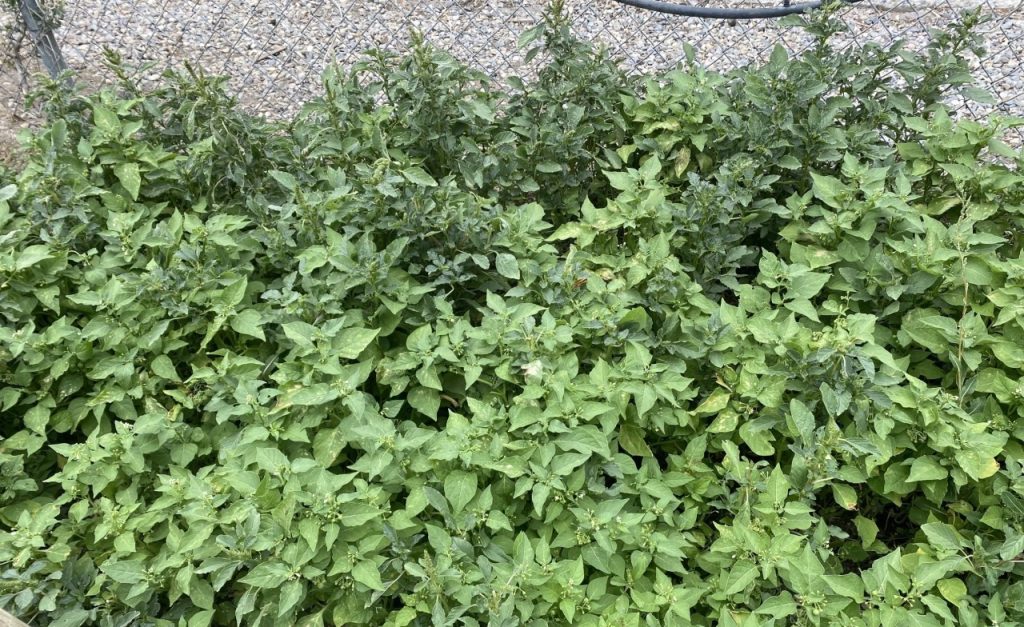 MACUY in the foreground, and mixed in and in the background stalks of BLEDO or AMARANTH now in the stage of producing sprouts each with spears of seeds that I harvest all together, even with at times woody stems, but no problem since they are blanched, then blended into a smoothie.
Below we see "BLEDO" or "AMARANTH" — the weed in our gardens we have all tried to eliminate, but it just keeps on bugging us, until like me–remembering my Guatemalan experience eating and liking it–which had me recently doing a little research and remembering it was sacred to the Mayans, even it's seed considered a psuedo-grain extremely nuturitious….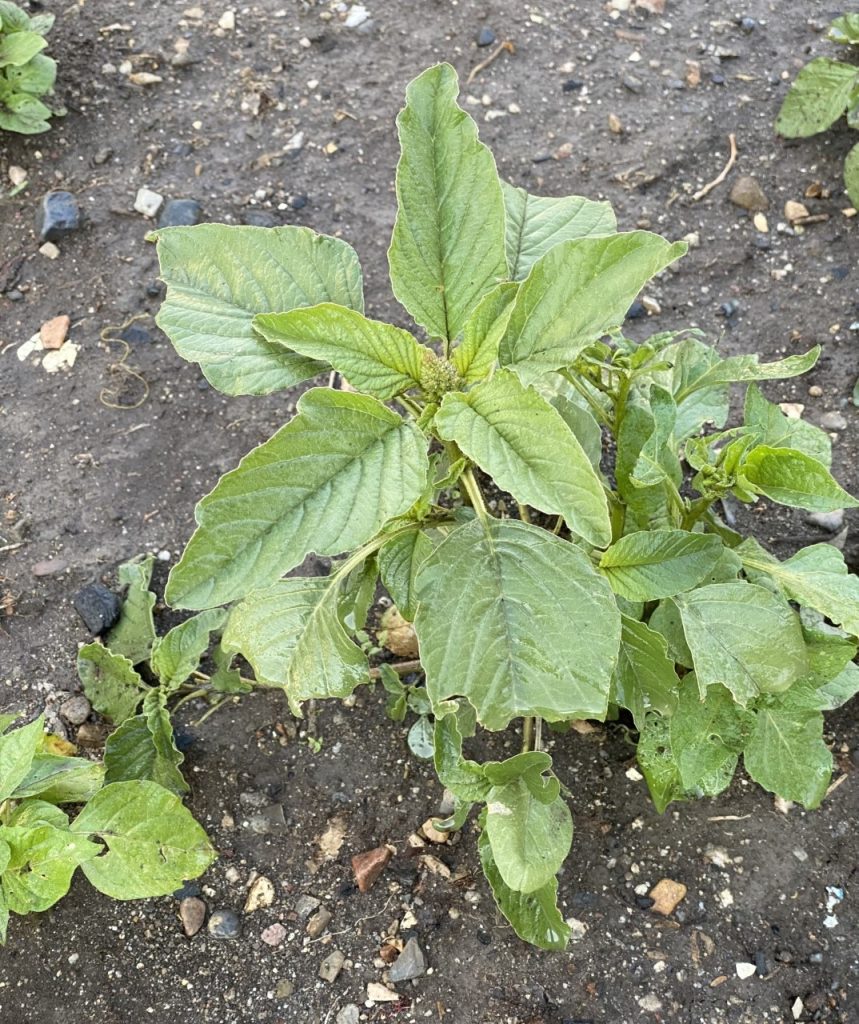 After the initial harvest of leaves, I let it keep growing with sprouts along the stem that I harvest all summer along with the seeds.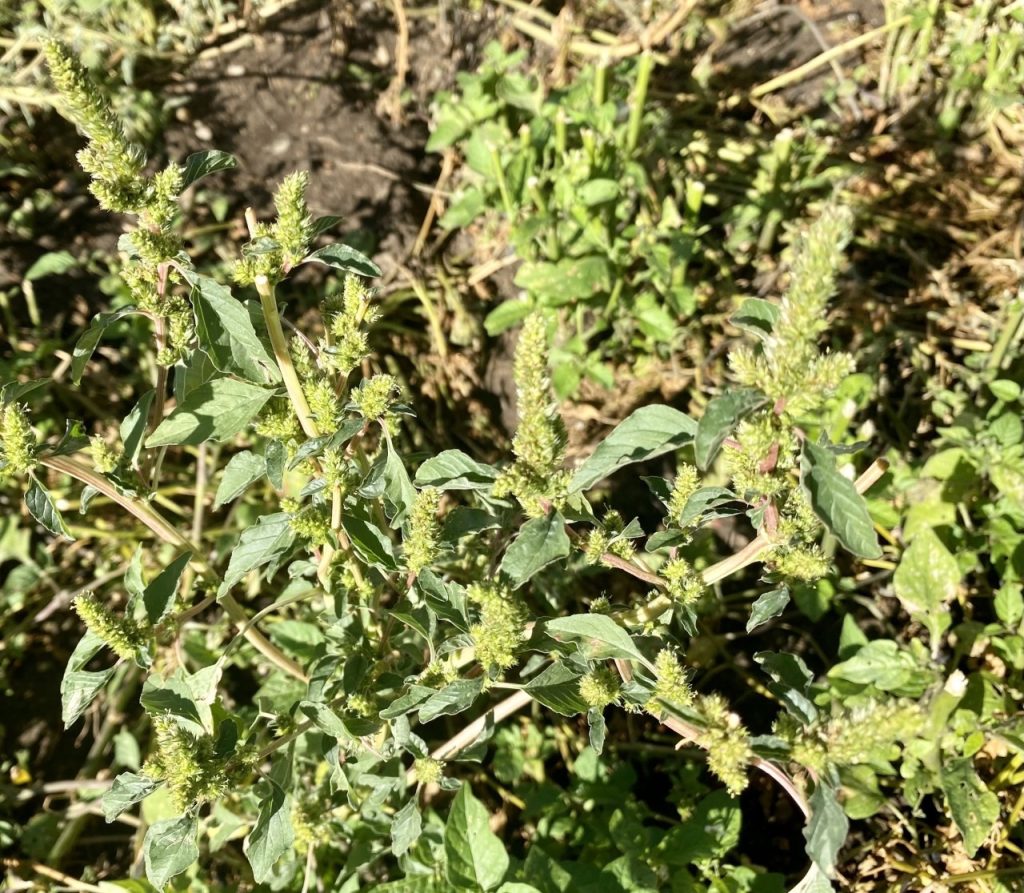 As we see below, I don't have to dig up the garden area anymore, except to bury egg shells, banana peels, etc. from the kitchen as fertilizer, and don't have to actually plant anything. Each stake is where I have burried some great kitchen waste. All the containers are full of stuff accumulated during the winter when the ground is frozen, and will be burried when the ground thaws and mud gone so I can prepare lots of spots where my MACUY, BLEDO, and VERDOLAGA will grow incredibly well and…..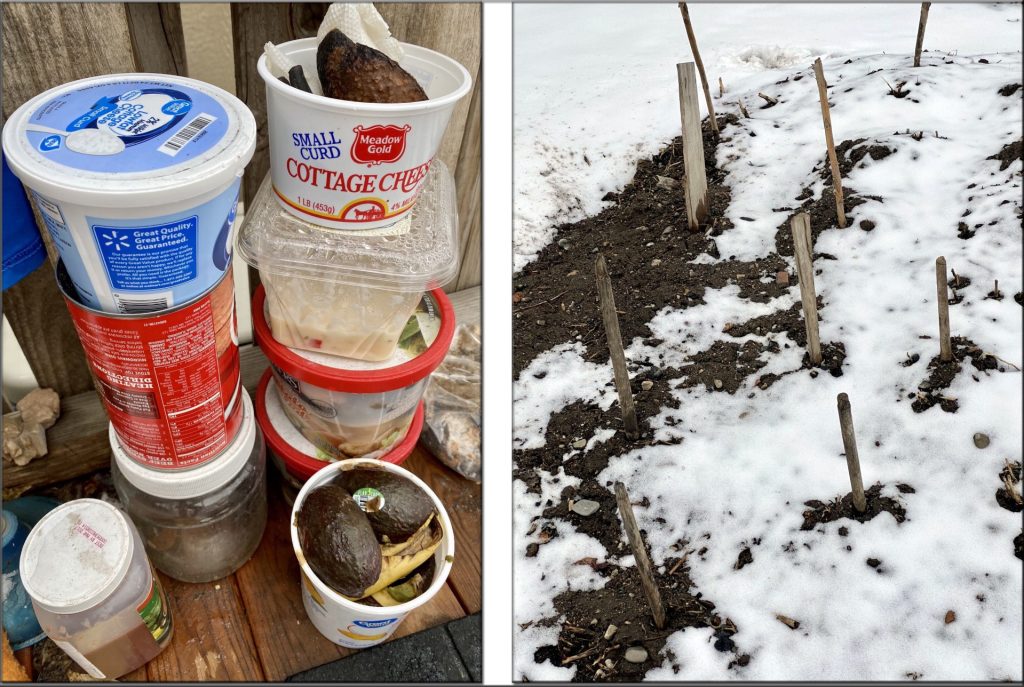 ….. feed me with all the greens I need to replace expensive broccoli, cauliflower, green beans, spinach, swiss chard. beet greens, celery, cucumbers, etc. I need for a healthy diet. I will have a couple of tomato plants, and only have to buy during the year inexpensive CARROTS & FRUITS.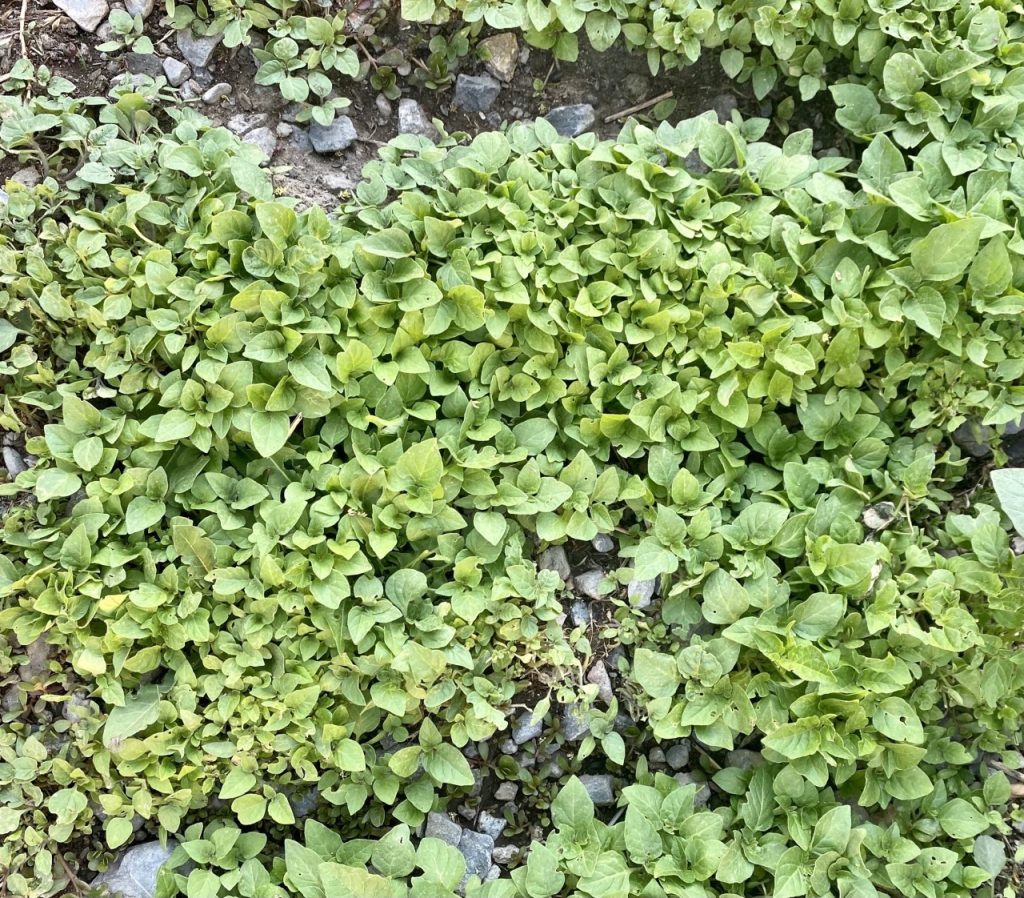 All of the weeds we are dealing with seed themselves–always so thick that my only chore is one of quickly thinning with my heart shaped hoe leaving clumps of MACUY and BLEDO–for better production, that from my small plot alongside my tiny Cabin-A home I produce my morning meal 365 days a year!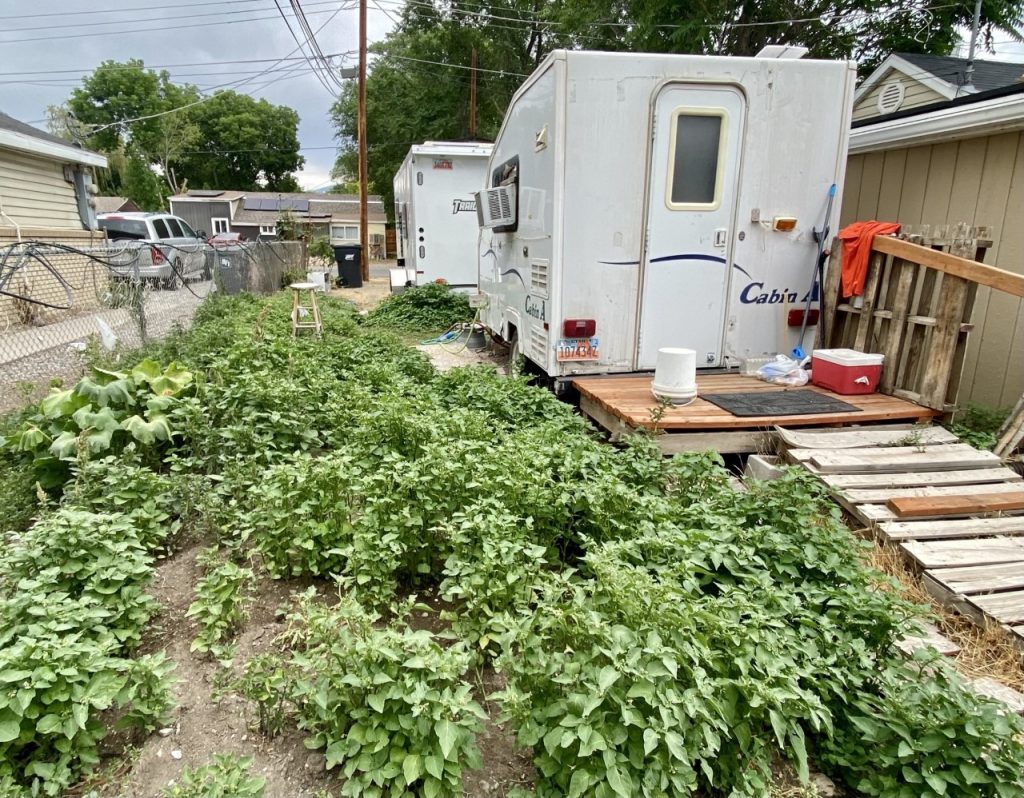 So every now and then during the summer I harvest a pot full, then blanch to disinfect, then freeze in shopping bags, each bag being a week to 10 days of smoothies–and have enough to last all winter and spring until the next harvest. By the end of the 2022 harvest in October I had 34 bags of processed weeds enough to last me until mid-summer when the new harvest will begin and continue about 3-4 months.
So, along with MACUY, another edible weed from Guatemala, mentioned at the end of the now FREE WRITING–I now let all of them have their way–taking over my garden and feeding me every morning throughout the year with a SMOOTHIE –with a few other things added, like a half banana, a carrot. an egg or two, fruit juice, red beet powder, etc.

In other writings I give credit to MACUY & BLEDO for having SAVED THE MAYANS, making their deficient diet of corn & beans– a BALANCED DIET–
ANOTHER OF MY IMPORTANT WRITINGS NOW SEPARATED FROM THE BOOK IS AVAILABLE….
………..actually my AUTOBIOGRAPHY FOR 0-22 YEARS–which laid the FOUNDATION FOR MY ENTIRE LIFE–and became PART 1 of my MOUNTAINS OF THE MAYA BOOK, I have also separated the edited and improved version of the 80 page writing which has other SECRETS FOR SUCCESS….at least SECRETS FOR MY LIFE, some of which might be helpful to you–at least interesting for some of you, and my family, but you see below the front page…….and below it a link to download it to your computer……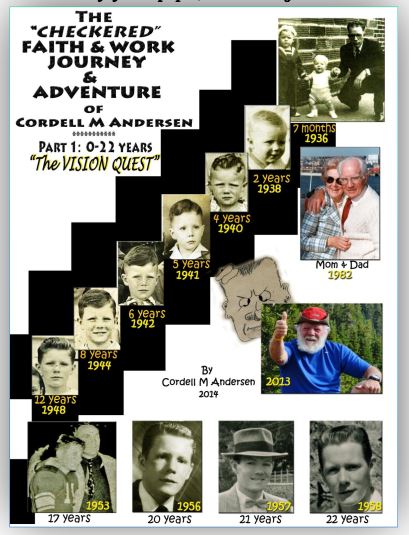 To download the 80 page writing, click on the following link:
Part 1: 0-22 years THE VISION QUEST: A Checkered Faith & Works Journey
INCLUDING some details on page 41 of THE EXPERIENCE AT 16 THAT GOT IT ALL STARTED…..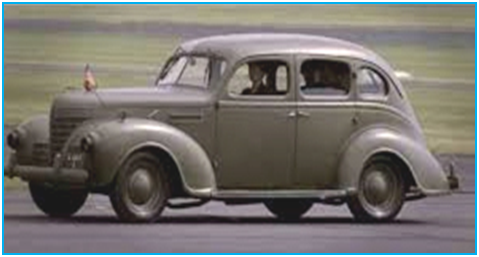 It was one night when 16 years old–with a NEAR DEATH EXPERIENCE that (NDE) SAVED MY LIFE & it was REVEALED TO WHAT I WAS SUPPOSED TO DEDICATE MYSELF TO!
Several have reported my HIGH UINTA MOUNTAINS book & my stories and example SAVED THEIR LIFE! — My MOUNTAINS OF THE MAYA book tells about how my family & Guatemalan Foundation friends SAVED THOUSANDS AMONG THE MAYA! —
SO ALL WORTH EMBARRASSING MYSELF REVEALING MY PROBLEMS & WEAKNESSES>>>SHOWING ALSO LIFE SAVING SOLUTIONS!
My main strategy in life was to….
TRUST IN THE LORD, NOT GIVE UP, NOR GIVE IN…..EASILY & SAVE LIVES!
"MICKEY MOUSE" ….TINY "COMEBACK" EFFORTS REVEALED TO SAVE LIVES! .…..& SEVERAL HAVE THANKED ME FOR SAVING THEIRS! …..so more than worth embarrassing myself!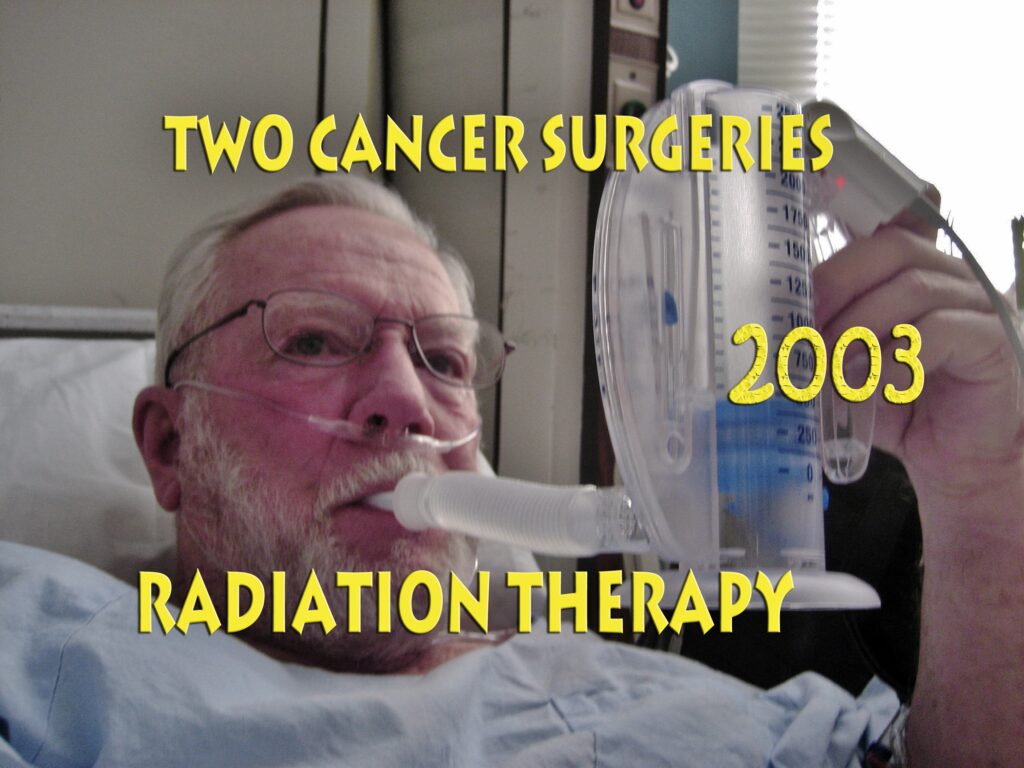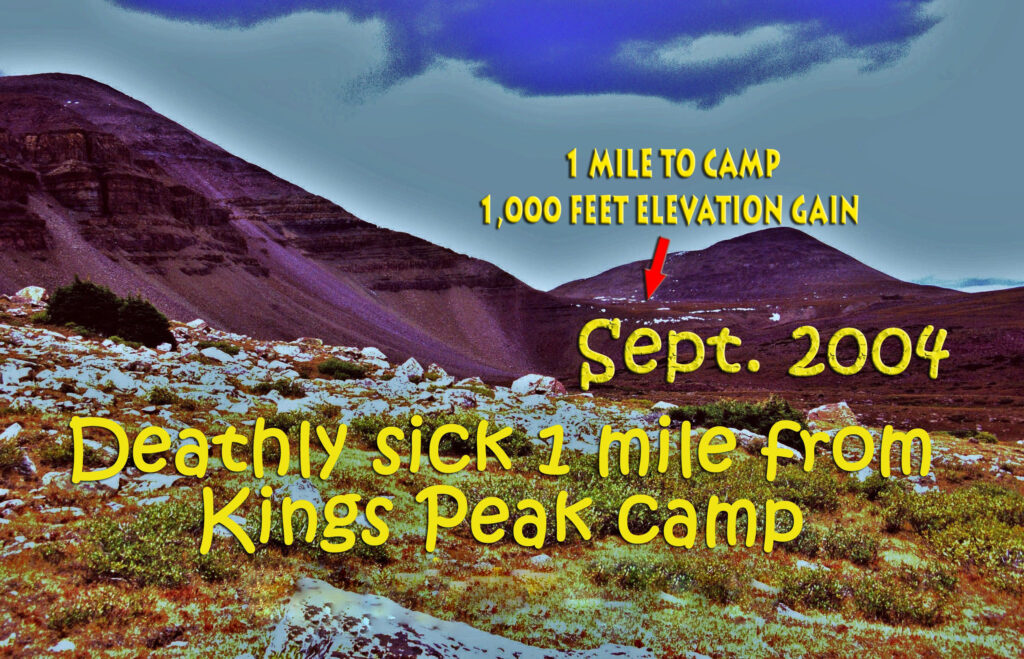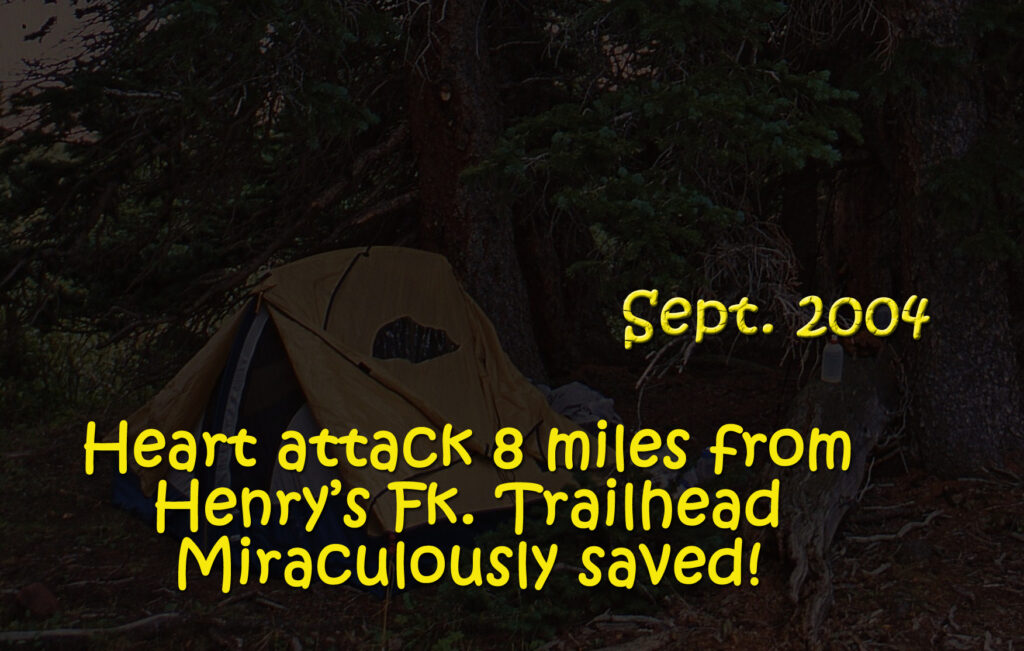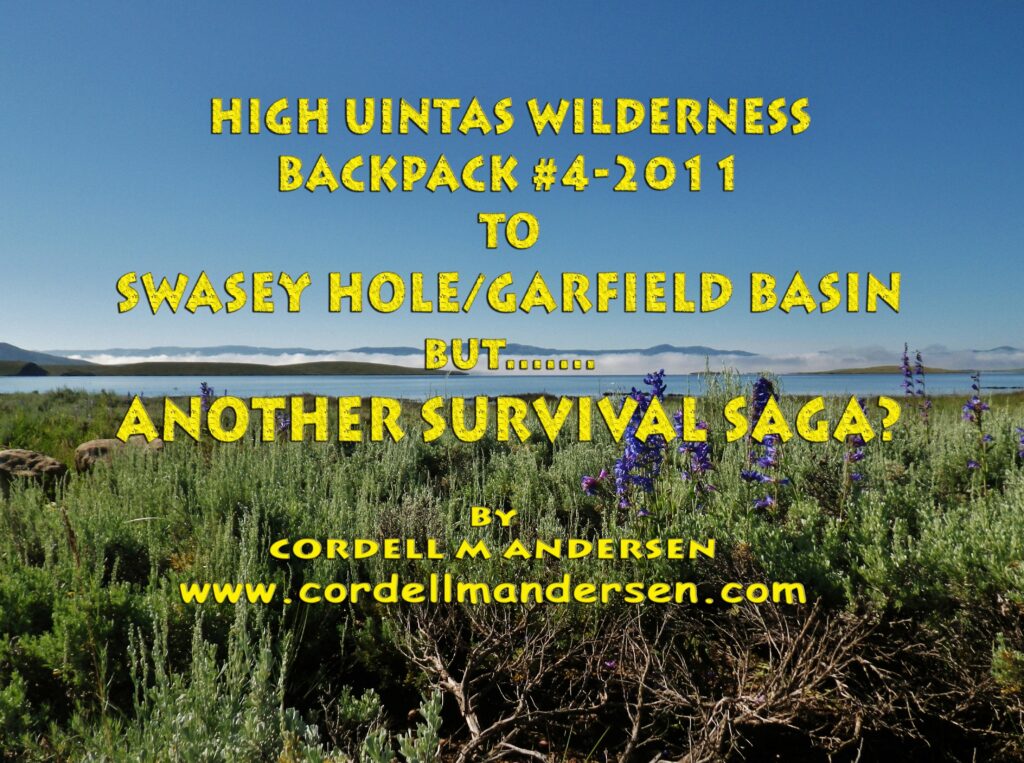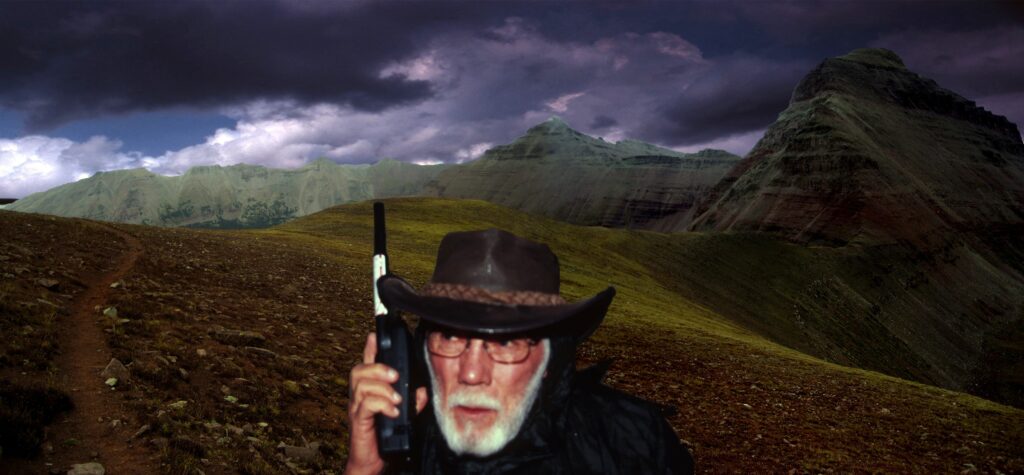 SAVED on East Fork Pass BY SATELLITE PHONE CALL TO BUDDY RUSS SMITH at SKYCALL COMMUNICATIONS!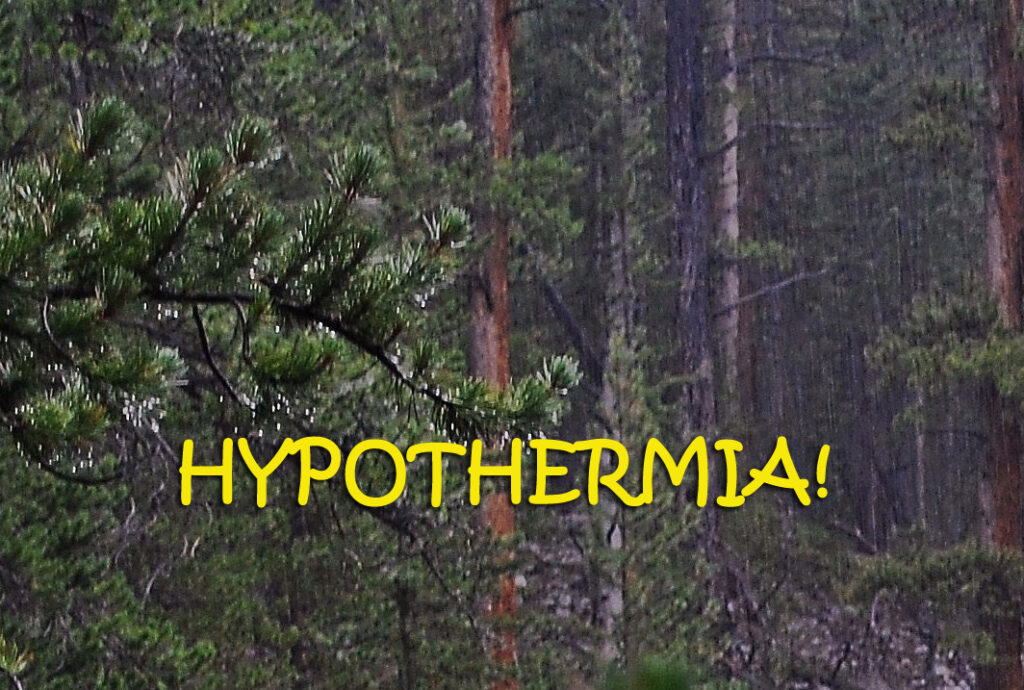 There are more than 20 YouTube VIDEOS reviewing my efforts, & SURVIVAL EXPERIENCES.…..at the end of the videos at the beginning of this post, you will see many others of my videos….you maybe have already watched some of them . Others can be found going to YouTube.com and then search for: Cordell Andersen Videos, or Cordell Andersen Comeback videos and you'll find them mixed in with other videos …..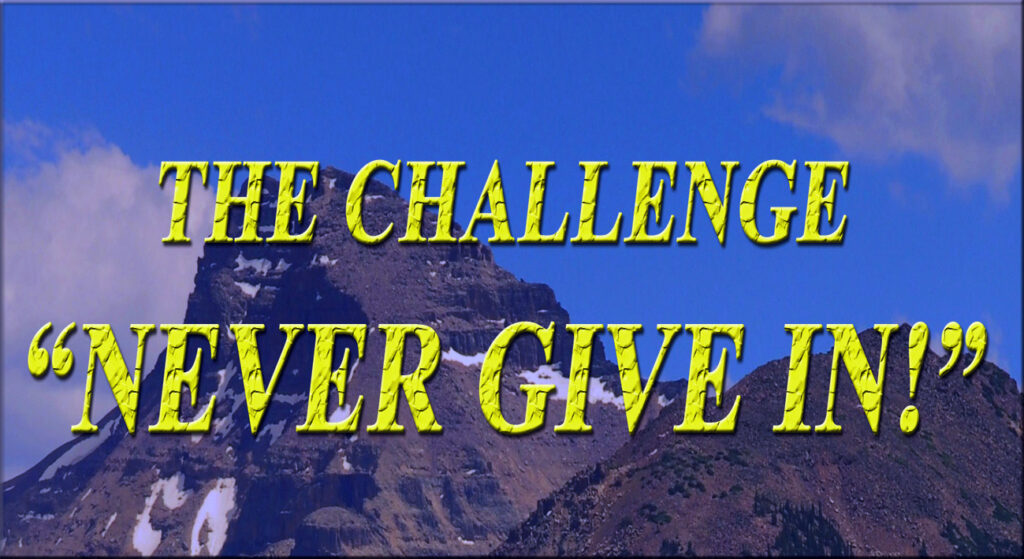 ALL OF MY 8 SURVIVAL EXPERIENCES ARE DETAILED IN MY HIGH UINTA MOUNTAINS BOOK, as well as OTHER FAMOUS SURVIVAL EXPERIENCES THAT FAILED….& WHY?
SINCE MY BOOK WAS PUBLISHED ONLINE ONLY ONE BACKPACKER HAS DIED IN THE UINTAS…..and HE DIDN'T HAVE MY BOOK!
>>>>>>>>>>>>>>
RECENT EXPERIENCE FOR SURVIVAL BEING:
My life from 2 1/2 years ago being unable to walk……followed by months of exercises in bed forcing my dead leg to wake up, then to shopping carts at stores, to a walker, and finally with help from my infant GUARDIAN ANGEL, learned to take baby steps again…...WHY DO I BELIEVE SUCH…revealed in a moment.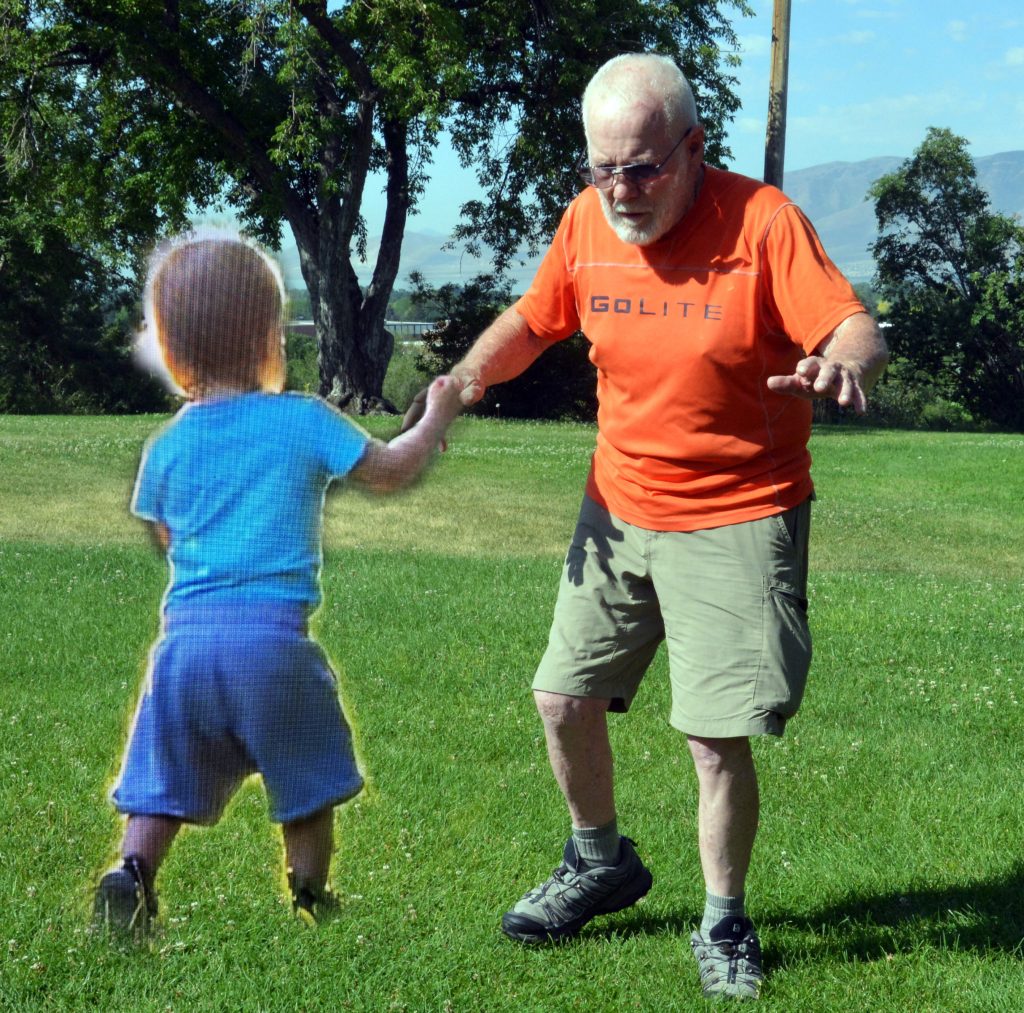 Then using a walker…..I FINALLY BEAT THE KENYANS in THE COBAN INTERNATIONAL HALF MARATHON in Guatemala....in a dream….Then all pumped up by that, actually doing a HALF-MARATHON from American Fork to Alpine and back.…using the walker!
Admittedly I must have not looked too good as motorists were calling 911 and Policemen sent to rescue me……then two beautiful young ladies stopped to save me….and I narrowly missed a LOVE KIDNAPPING!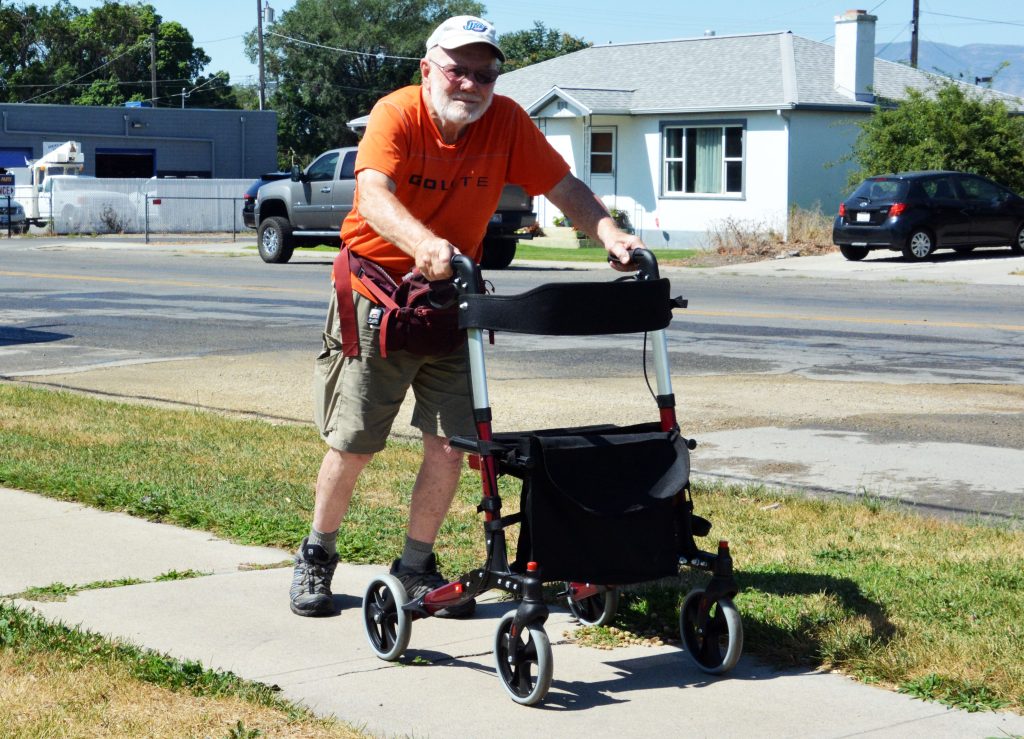 All the while at that time…and continuing today….working to solve a FAILED "NASAL TURBINATE REDUCTION SURGERY"…..causing BREATHING & MUCUS CONGESTION PROBLEMS. Turbinates are thin plates inside on both sides of the nose. If caused to swell breathing can be obstructed, with increased drainage of mucus causing congestion and wheezing in the throat. I have struggled with that problem since returning to the U.S. from my many years in Guatemala. One reduction surgery about 12 years ago helped for 2 years or so, then it returned. Then I found an effective inhaler permitting me to sleep well–but it's ingredient–Oxymetazoline HCI–caused the turbinates to swell even more, but gave me short-term immediate congestion relief, however created a dependancy and began my high blood pressure problems! Another surgery about 18 months ago failed, and has got worse than ever with worsening ERRATIC BLOOD PRESSURE, etc., etc. with all sorts of interesting physical & mental problems of real old guys…in one month (April) to be in my 88th year!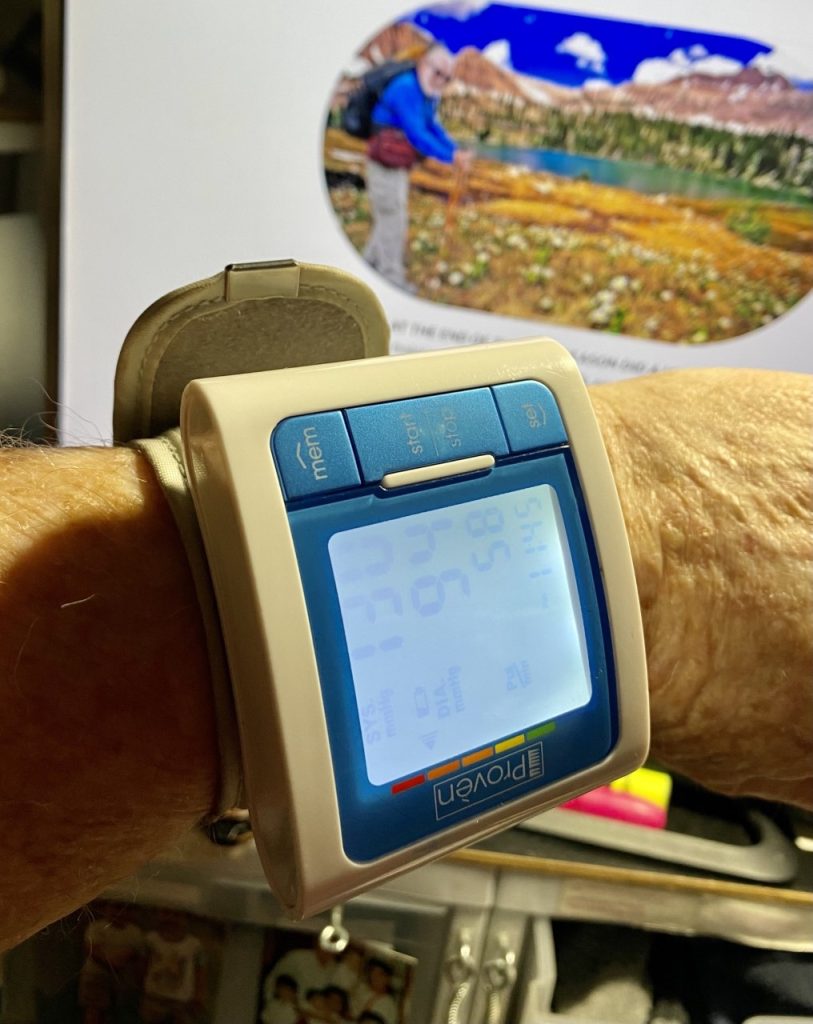 Having been a Medical Specialist & instructor in the Army, and knowing how to use a Blood Pressure cuff has made possible understanding that issue–when & why it happens, and how to manage it, WHICH I BELIEVE HAS SAVED MY LIFE MANY TIMES!
NOTE: I believe all should get such a cuff and learn how to use it, as well as for backpackers, have an Oximeter to manage High Altitude Sickness.
All of that, plus CANCER after the 1st summer of my High Uintas Project..…followed up to 2020 by 15 surgeries to remove, repair, or replace with titanium what was possible–all on top of my first mini-stroke in 1985, and another in 2020, all slowing me down a bit, but a lot of me was still capable of working pretty good–SO I KEEP MOVING & SOLVING EACH PROBLEM AS IT ARISES–others of course laughed at me calling me a RODEO CLOWN, a CRAZY DON QUIJOTE DE LA MANCHA and worse.…..but I embraced the funny ones having a good laugh or two at myself and WENT TO WORK….
….. used Fitness Center, and STAIRS–in several places for winter , & then FOOTHILLS…..and after a lot of effort reported here…….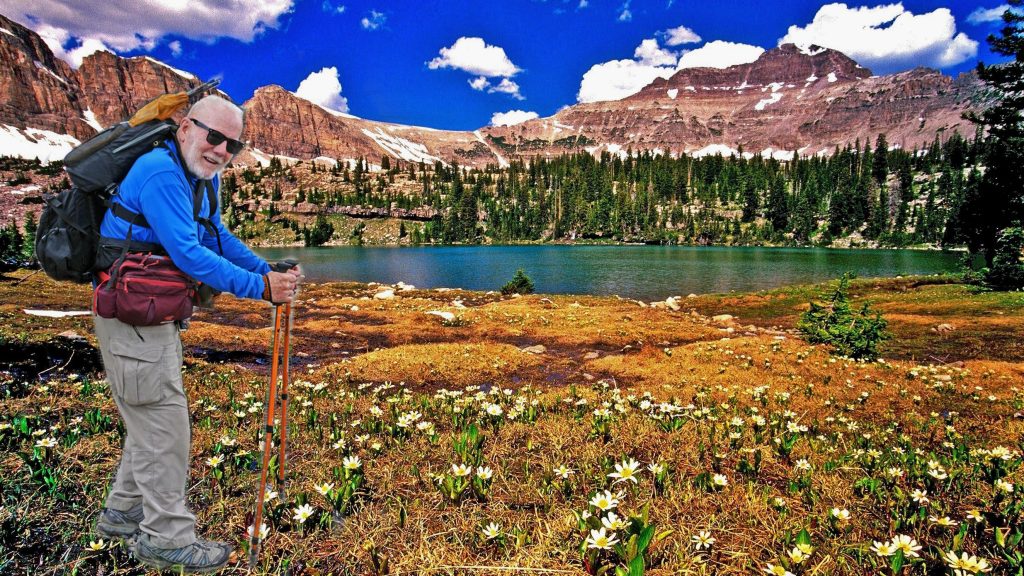 …..FINALLY AT THE END OF THE 2022 SEASON DID A HIKE IN THE UINTAS using trekking poles and only one 5 lb. pack on my back–as my misaligned spine can't bear the weight of a regular pack, the rest of my gear in waist packs, including a large "Lumbar waist pack" you see on my lower back or butt!
Then in December 2022, after a Christmas in Texas with family as reported in my last post–scroll down to see it, but we all returned with some kind of strange sickness that had a couple of us laid up for a month, with me no fever, but multiplied nasal/throat mucus and congestion. I finally came out of it but incredibly weak and nearly losing all of my balance….but too much of me was still working pretty good, so…I HAD TO GO TO WORK…AGAIN, and EXERCISE but with the cold weather I had to do more than push a shopping cart around inside of Walmarts –which I do going around the store a couple of times….or parking lot if good weather>>>>so….
…. I found 3 flights of stairs at the Revere Health Clinic where I could…..go TO WORK AGAIN the first time or two getting out of breath and needing to rest after just one lap of the 52 steps…..BUT PERSISTED….NOT ACCEPTING DEFEAT!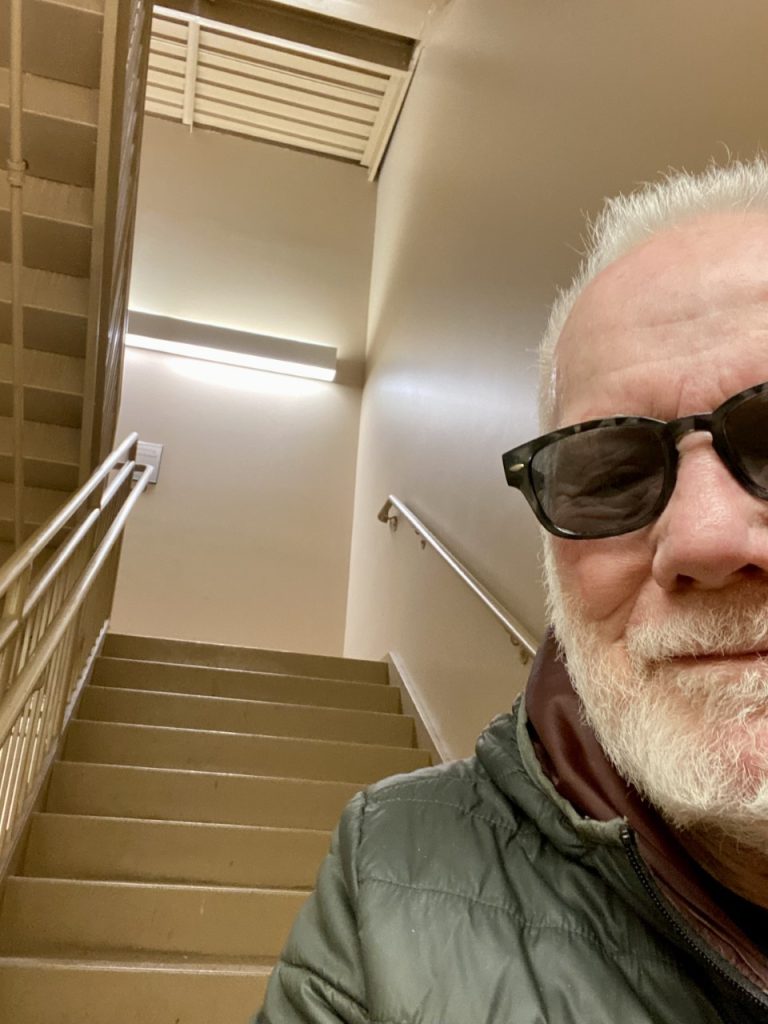 ……and just in the last few days with weather above freezing for a few hours every day…..back to the outdoor stairs with help from my little buddy GUARDIAN ANGEL, and making surprising progress that for a while I wondered if it would ever happen again !!!!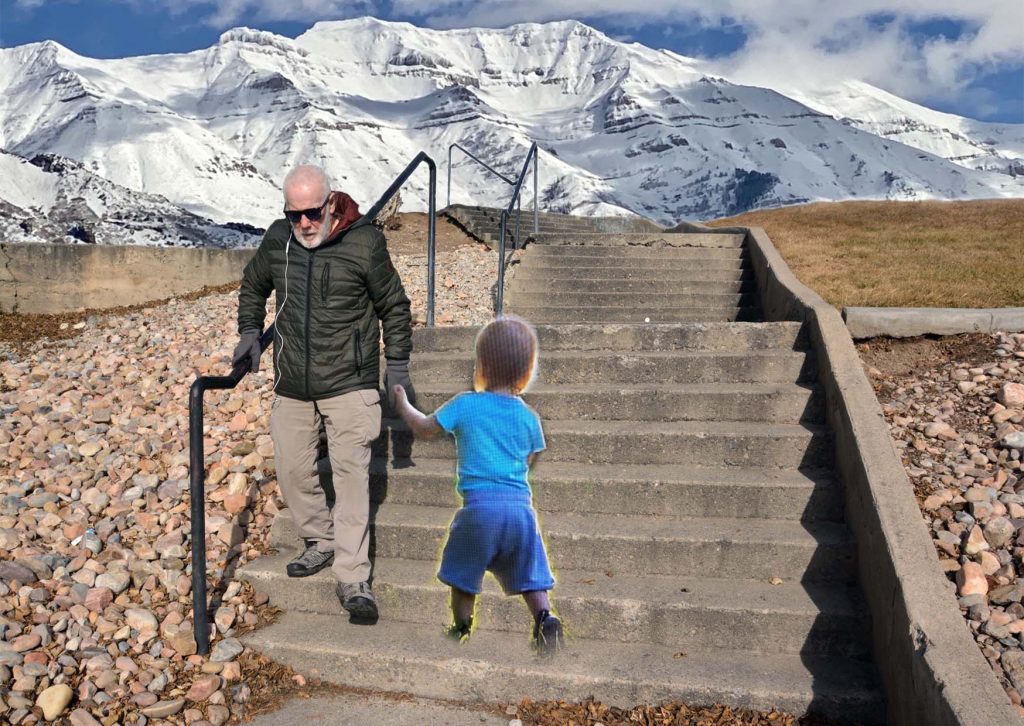 A big part of this was solving the constant mucus congestion and wheezing making sleep almost impossible. Before the "strange Texas sickness" I had learned that only one medicine loosened the mucus and made productive coughing, that being Guaifenesin in 600 mg or 1200 mg, but quite expensive to be taking several times every day–for this "Young Ruler" who took the Lord serously in the BIBLE parable and ended up with only half of what normal people get for Social Security for not having paid into the system for all my years in Guatemala–especially before sleeping. But I found it as seen below at DOLLAR TREE now with inflation up to $1.25 per 15 tablets of 400 mg. tablets. Then happy to find the exact same medicine at WALMARTS as seen below at .88 cents per bottle. Usually during the day taking just one tablet was enough, but before retiring needing to take 3 tablets, equal to one 1200 mg tablet of MUCINEX. Still a great savings, and very effective, making the cost only about .30 cents per day!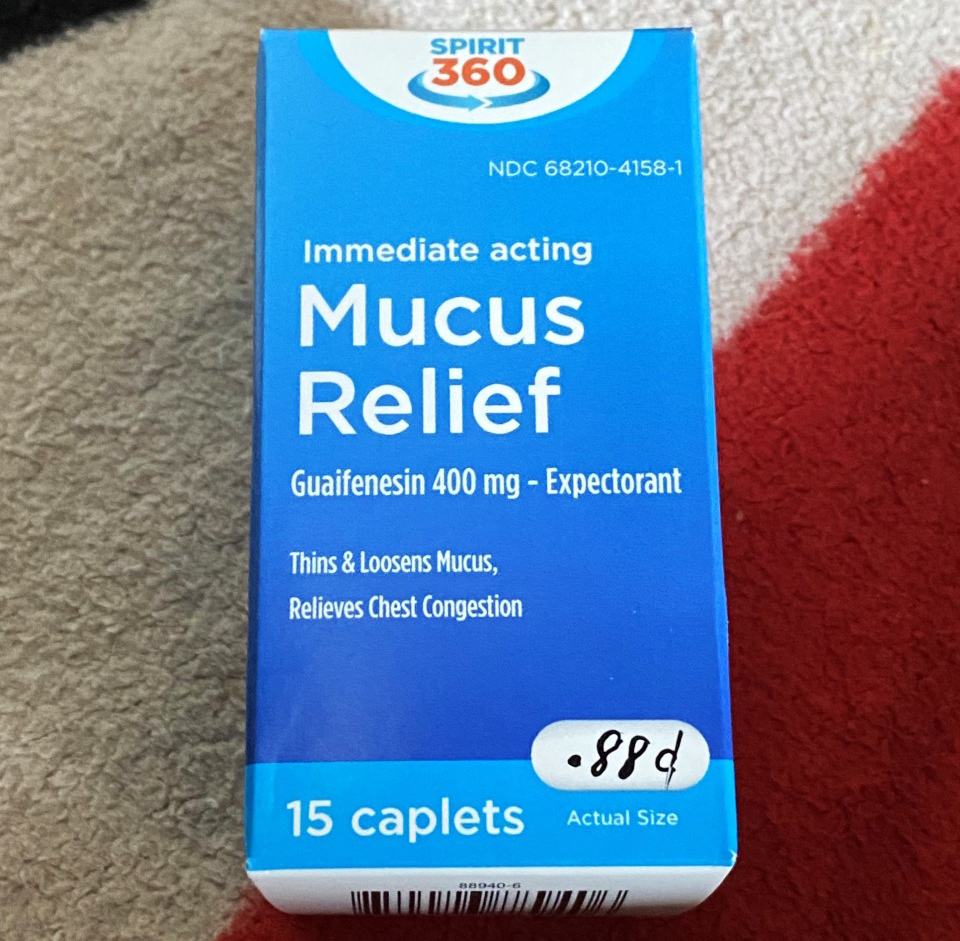 But, for that to be effective, I also had to start doing a SINUS RINSE …..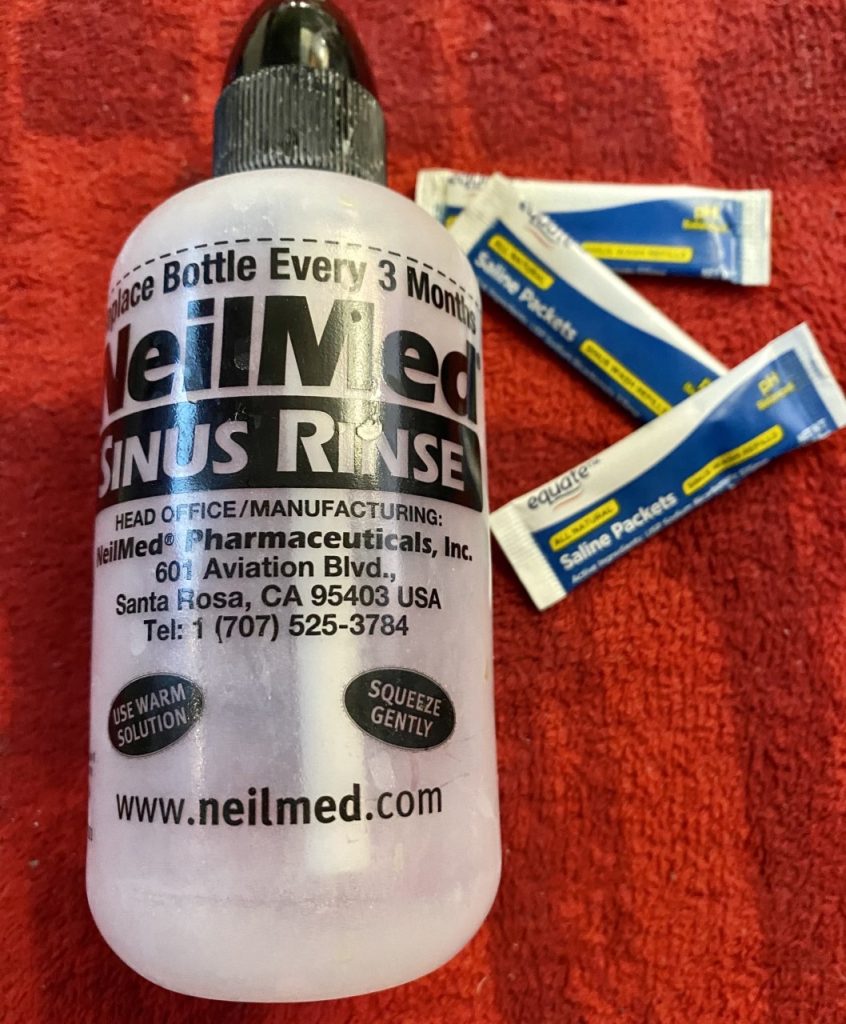 ….. at least once or twice during the day, and 15 minutes before retiring, followed by taking 3 tablets of the above medication– Guaifenesin— MUCUS RELIEF . The 3rd part of the formula that made it all work, was an inhaler–the one with Oxymetazoline HCI being incredibly effective, but it had a warning for people with heart problems–and previously using it for years and years likely helped create my heart problems, so reduced using it to only one spray in each nostril, while finding a combination of two that gave me almost the same results (mainly Budesonide Nasal Spray from WM's)……..
…….PRODUCING FOR THE FIRST TIME IN YEARS CLEAR BREATHING AT NIGHT & NO WHEEZING!
ALSO, WHEN THE WEATHER ONCE IN A WHILE WARMS A BIT…..BACK TO THE TIMPANOGOS FOOTHILLS….which always feels so much better than the stairs, and helps a lot….like–ONLY– on February 18th:

But, now on February 22 we awoke with snow, so for a while…..
BACK TO THE OUTDOOR STAIRS….or INDOOR CLINIC.
… with help from my little GUARDIAN ANGEL, and quite miraculously quickly gaining the strength I had lost, as well as some of my balance!
After a day or two of help from my GUARDIAN ANGEL, I kept it up all by myself increasing a few laps or repetitions every day, but my memory hasn't been helped by my little friend–apparently Guardian Angels aren't perfect….yet, and I sometimes lose track of how many I've done….so to not do less, or more than I should each day, I started keeping track with the colorful rocks I like so much.

So, today February 10th, I did 15 STONES–or repetitions, but NOW using just 5 rocks, then moving them forward or backwards and only forcing my mind to remember 1 set, 2 sets, or 3 sets which I did today, and then moving the 5 rocks off to the side so no one would trip on them. I must say I felt great…..great, compared to just two weeks ago when at the Clinic stairs 1 repetition had me out of breath and needing a hand-up from my little friend, but he refused and gave me the message I had to push myself and learn to do it alone–AND ITS BEEN WORKING, thanks to him, and the Lord!
GUARDIAN ANGELS UNDER SUSPICION!
I suspect that some of you are doubting my stories about my infant Guardian Angel, and I'll have to admit not actually seeing him....yet, and have neglected to ask him his name……but now a few days later learned his name is ….surprise, surprise–TED–so now I have two cherished friends named TED! But for those who haven't read my MAYA BOOK, let me tell you my experience:
In 1975 I helped Janie Thompson, and the BYU PROGRAM BUREAU plan for the LAMANITE GENERATION–a group of Native American student singers & dancers– a tour of Latin America, which included in our remote area of Guatemala an outdoor performance on our Paradise Valley Plantation, then known as THE CID: A Center for Indian Development, and another in the colonial city of Coban.
In the clean-up work a couple of days later our precious little 2 year old Michelle, we lovingly called "Pepita," was tragically killed in an accident related to the clean-up. You can read all the details of the tragedy in my MAYA BOOK, pages 125 and 293.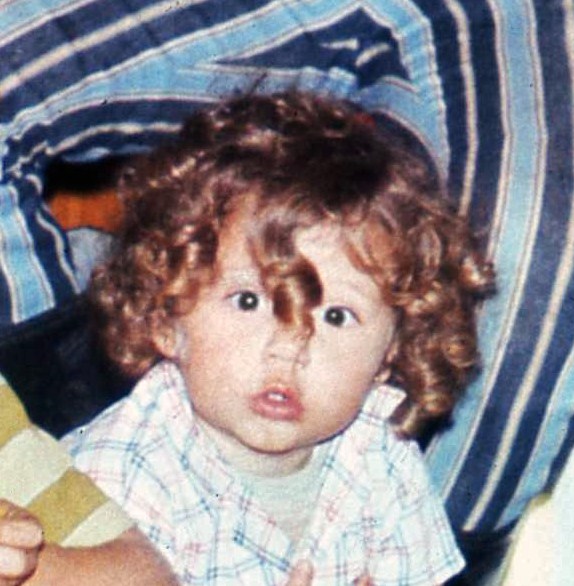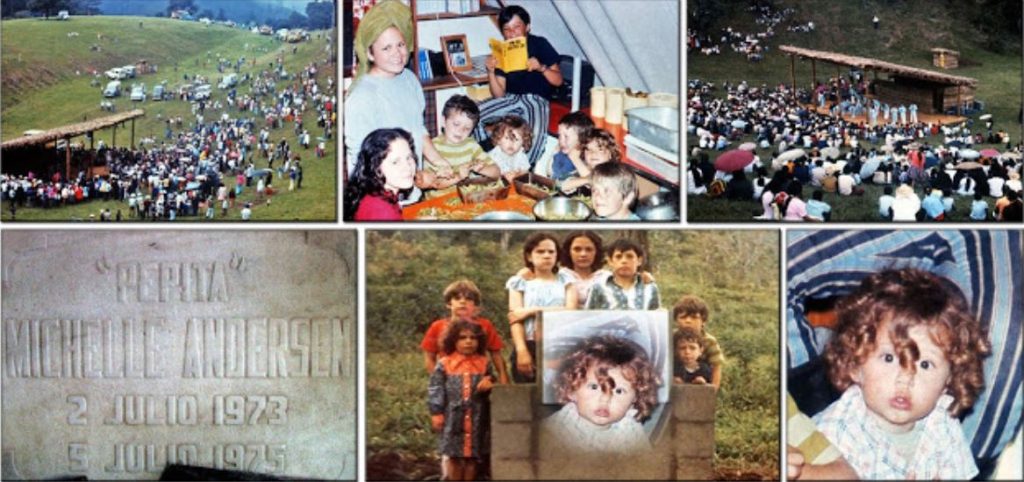 Sometime later I had to make a trip to Guatemala City and alone left early before sun-up. A while later as the day was dawning I became drousy and went to sleep, my pickup veering off the road headed for a deep ravine……when all of a sudden A SLAP ON MY FACE awakened me in time to save me from what likely would have ended my life-long work among the Mayans.
I LITERALLY HEARD THE SLAP and FELT THE STINGING ON MY FACE! I was alone, except for someone I couldn't see who was there to SLAP ME and SAVED MY LIFE!
I FELT STRONG IMPRESSIONS AT THAT MOMENT THAT IT WAS MY "PEPITA" WHO AT LEAST FOR THAT EVENT WAS MY GUARDIAN ANGEL. This was not the last such life saving event in my Mayan Adventure–as it was said we lived from "CRISIS TO CRISES," and I added, "FROM MIRACLE TO MIRACLE", and I also had quite a few in my 2,000 miles of High Uinta backpacking Adventure to write that book, and I have since become a strong believer in GUARDIAN ANGELS.
NOW BACK TO 2023
I'M AMAZED AT THE PROGRESS THAT CAN BE MADE BY GETTING RID OF SICKNESS, WITH PROPER NUTRITION & STUBBORN DETERMINATION– FROM ONLY ONE REPETITION A WEEK OR TWO AGO, NOW UP TO 15–and now not being out of breath, nor needing to rest, with better balance and doing a little more each day I'm able to better manage my blood pressure…..that for a while was so out of control I laid down to sleep at night with two nitro glycerine tablets within easy reach, well as a couple of aspirins, and left the door unlocked so Jesse wouldn't have to break in…..in case of….well you know!
NOW NEW WONDERFUL INDOOR STAIRS FOR COLD WEATHER…..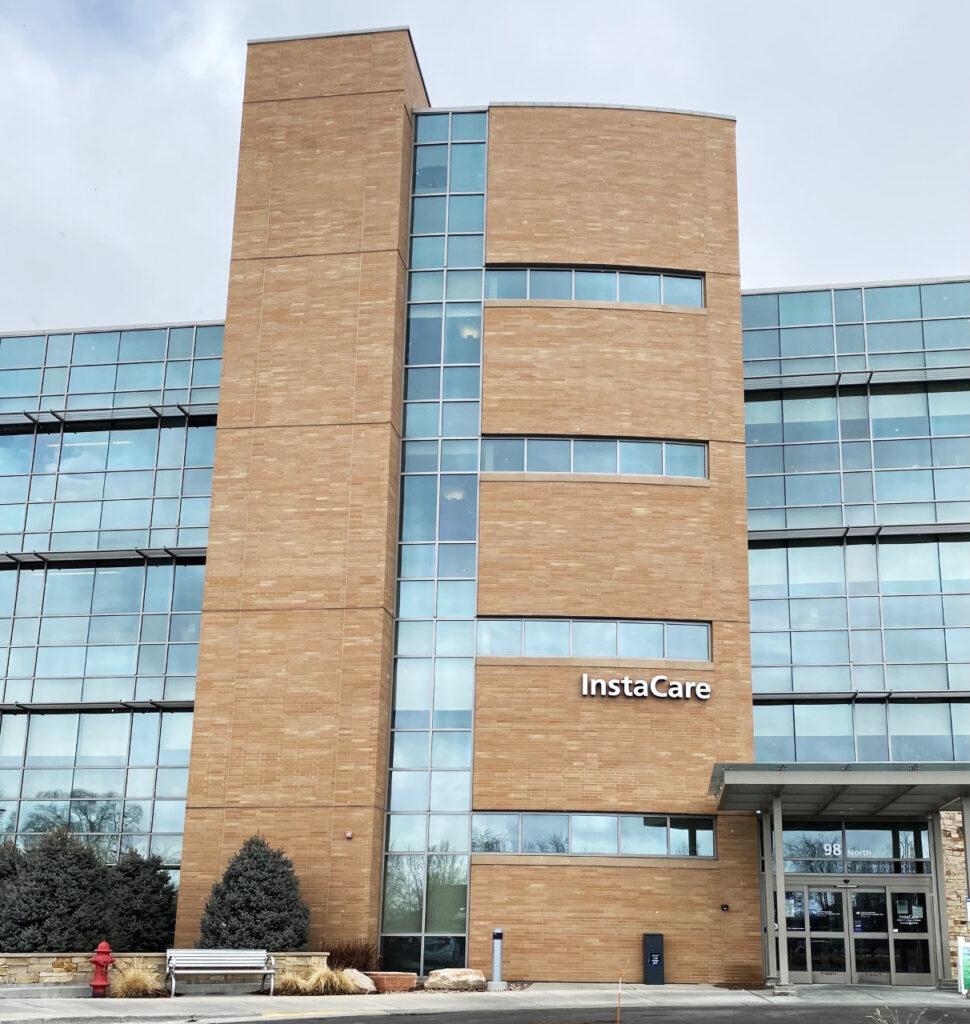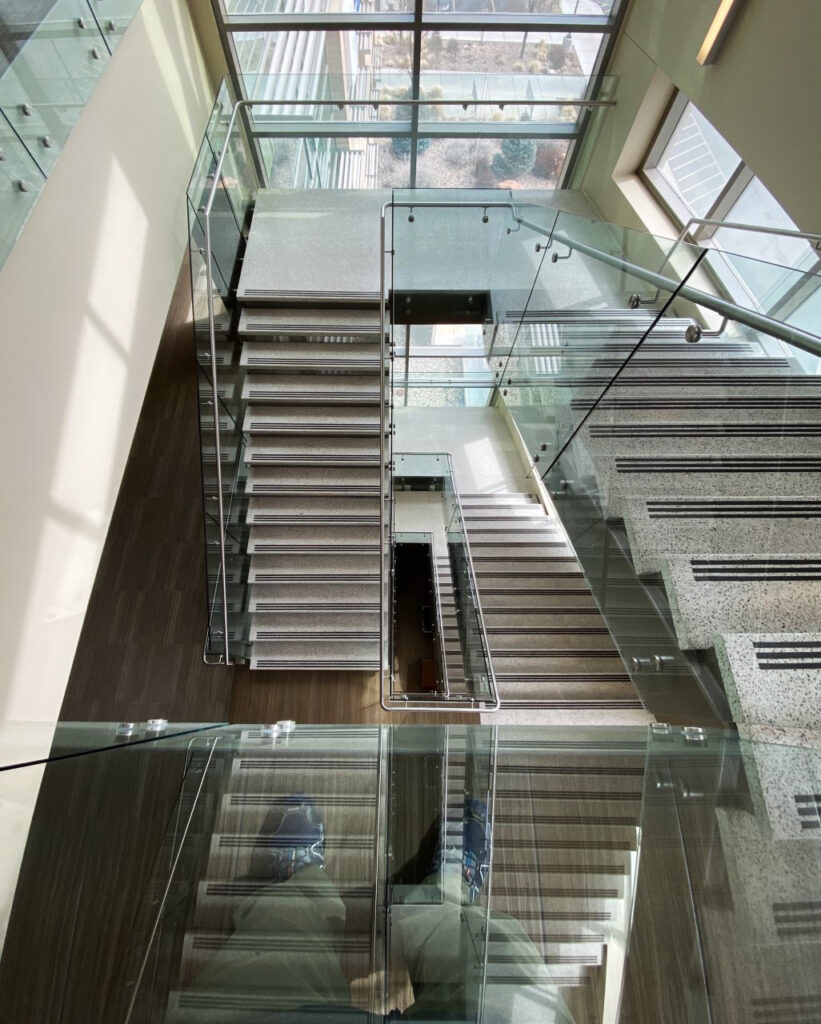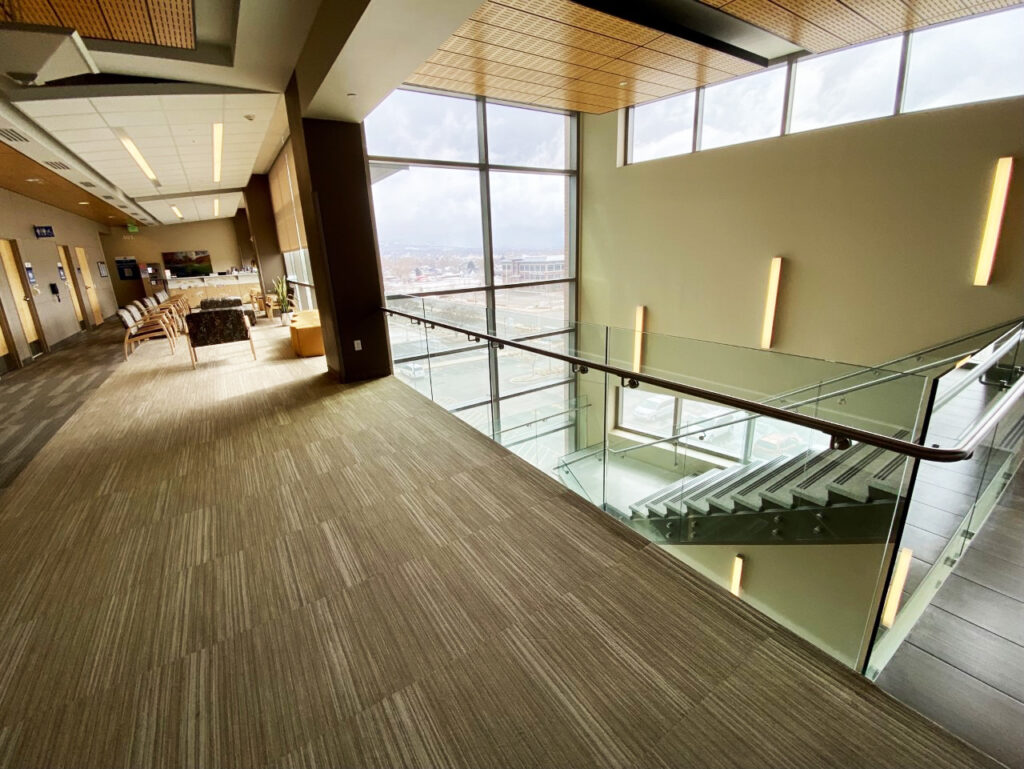 I checked in with Security, a wonderful ex-Army drill Sargent, who fully sympathized with my need, he telling me, "I hope when you get to be my age you can be in as good a physical condition as I am!" I asked him how old he was, he replied, "SIXTY-SIX!" ….he apparently assumed I was younger than him. I of course couldn't resist saying,
"I'M EIGHTY-SEVEN!"
My new drill Sargent friend, Rod, shocked said, "NOW YOU ARE BRAGGING!"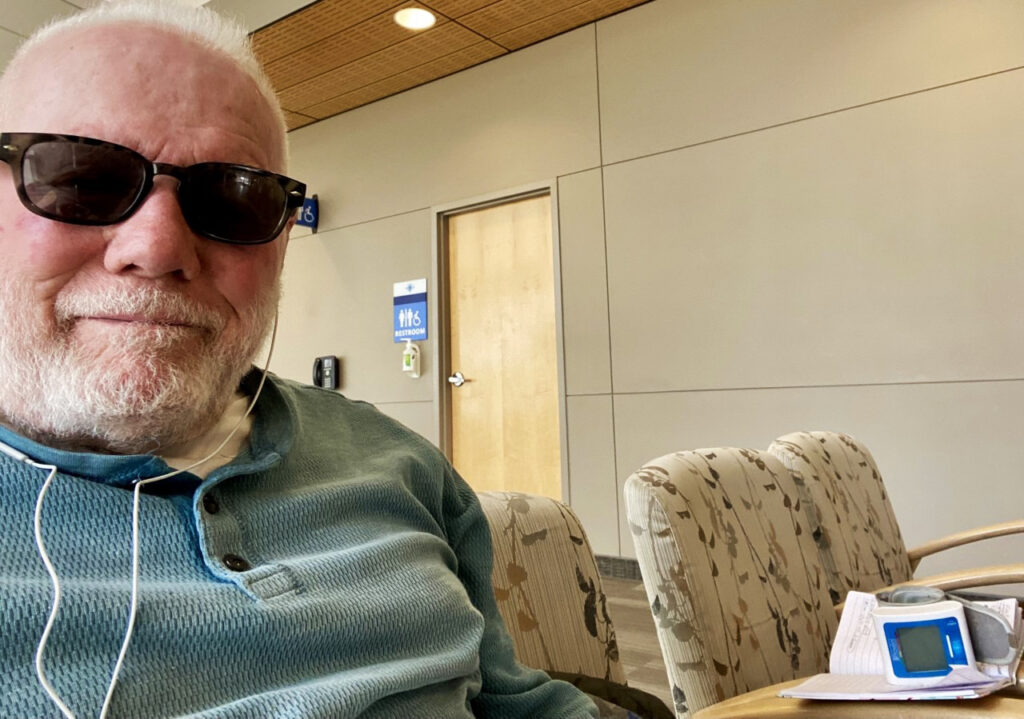 A wonderful place for my exercise, where I can relax between laps–until my blood pressure normalizes & then increase a lap, etc. All 4 floors of course with restrooms drinking fountains, and comfortable chairs–and, just in case I push myself too much I'm in THE RIGHT PLACE!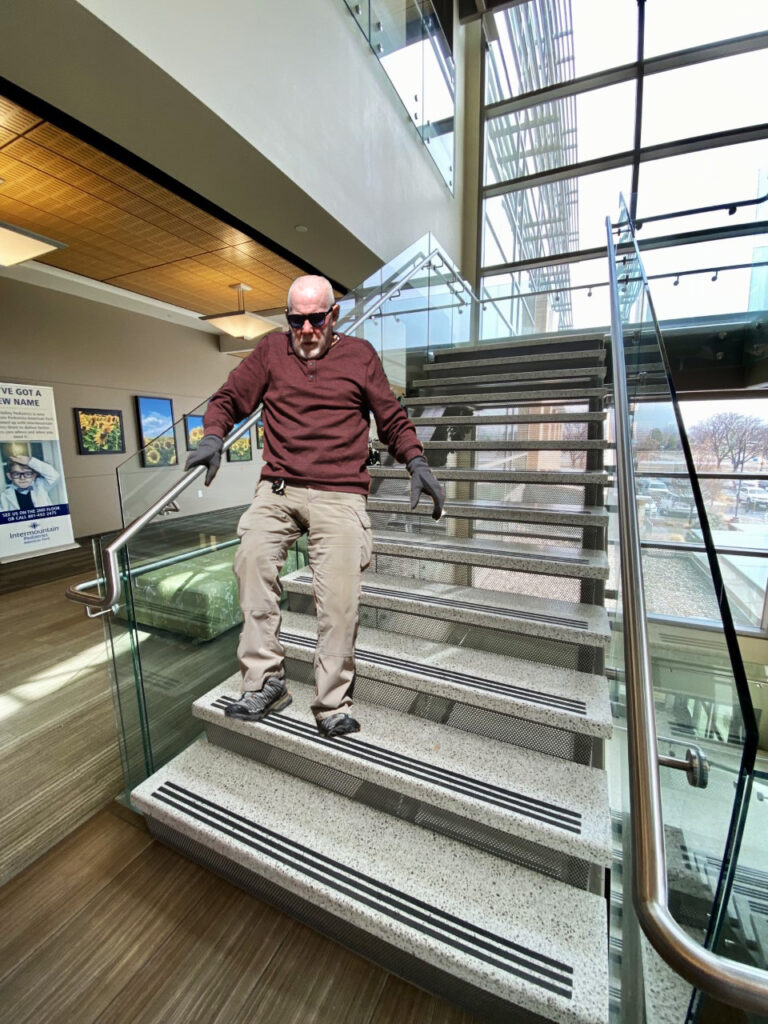 That leads us into what a friend said after one of my lectures at the Utah Valley Historical Society, that being:
"WHAT A LIFE, WHAT A COUPLE OF BOOKS! "
The HIGH UINTA MOUNTAINS one that along with history, legends, survival stories that have saved lives, and up-to-date info and topographical maps on all the Trailhead areas, all of it my "MY JOYFULL LIFE SAVING WRITING," or we might say:
MY JOYFUL LIFE ENHANCING & LIFE SAVING SECRETS FILL..……my HIGH UINTA MOUNTAINS BOOK
The revealing of what I have learned and done to be where I am, and still might be in the future, is worth it's weight in gold, and the $20 it will cost you to get the entire digital book on your computer would be more than worth the cost!
When I created the book I insisted on it having what no other HIGH UINTA book had (has)— color photographs–and knew that color increases the cost so much that it was not possible to produce it as a printed book. Therefore it was introduced as an online, digital book for $20. I of course wanted a printed one for myself, paying $173 for it, and soon learned a few Uinta lovers–beginning with my buddy TED– were also interested in spending whatever to have a printed copy–thus about 60 of you spent from $140 up to $170 for your 730 page two volume copy.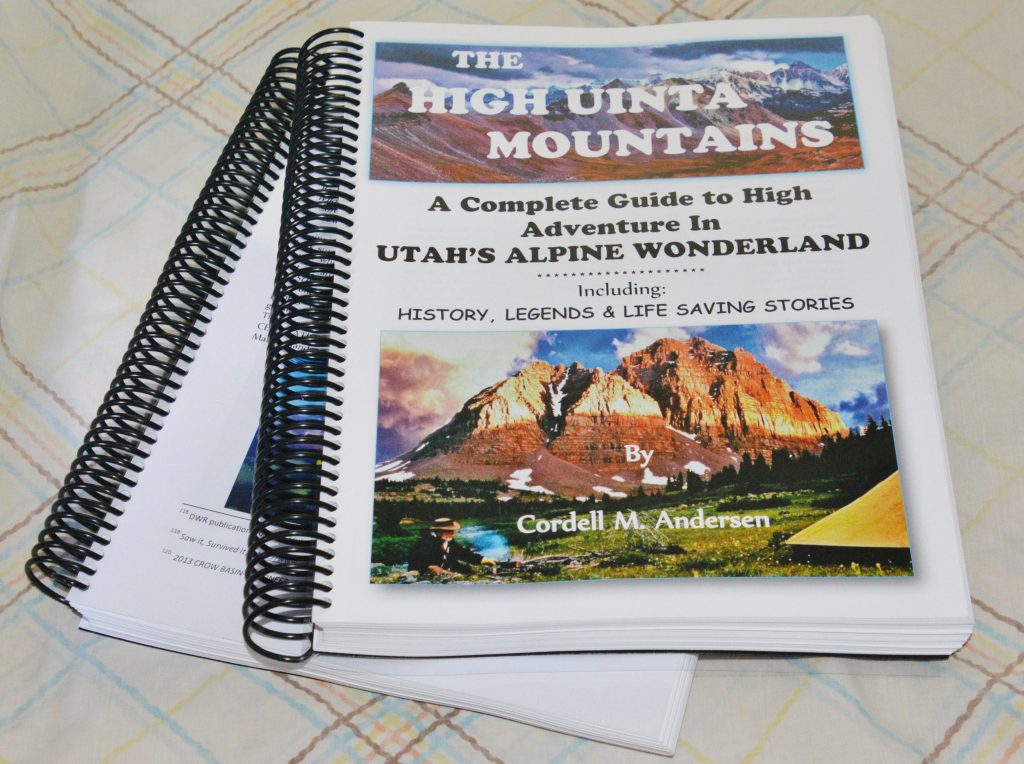 HOW TO GET A 50+% DISCOUNT – I just learned that the cost to print one color copy is now $200, but COPYTECH can print a black & white copy with color cover, for $90 plus shipping cost, bringing it to around $100.
I'll be frank and honest that for me THE COLOR IS WORTH THE EXTRA COST, but if you just want to get information you can save a lot with black & white.
To get an online copy of the HIGH UINTA MOUNTAIN book, some have called THE ENCYCLOPEDIA OF THE UINTA MOUNTAINS, send me $20 (don't be afraid of sending a $20 bill as we aren't south of the border) along with your email address, and I will immediately email you the link to download the book with my permission to share once with a friend.
Send to: Cordell Andersen, 444 Elm St., American Fork, Utah 84003
TO AVOID PAYING ME FOR THE ONLINE UINTA BOOK, GET THE PRINTED BOOK BY GOING TO THE INFORMATION BELOW. REMEMBER TO SPECIFY IF YOU WANT IT IN BLACK & WHITE or COLOR.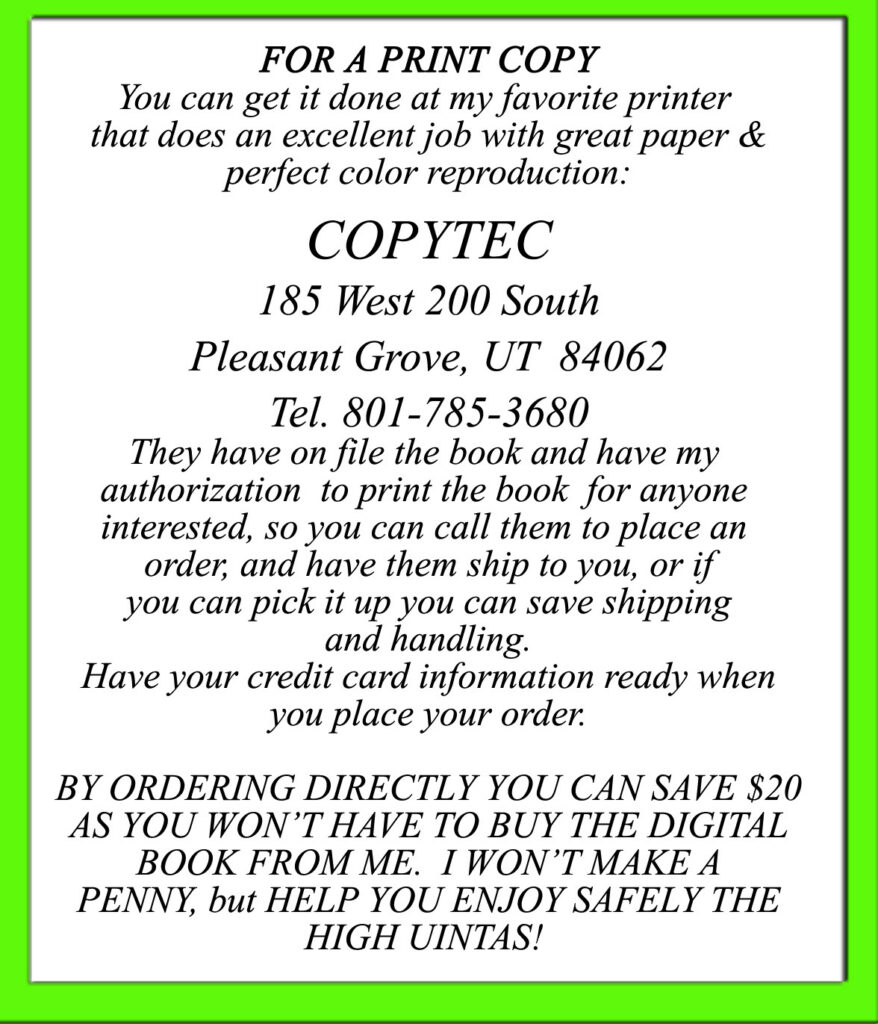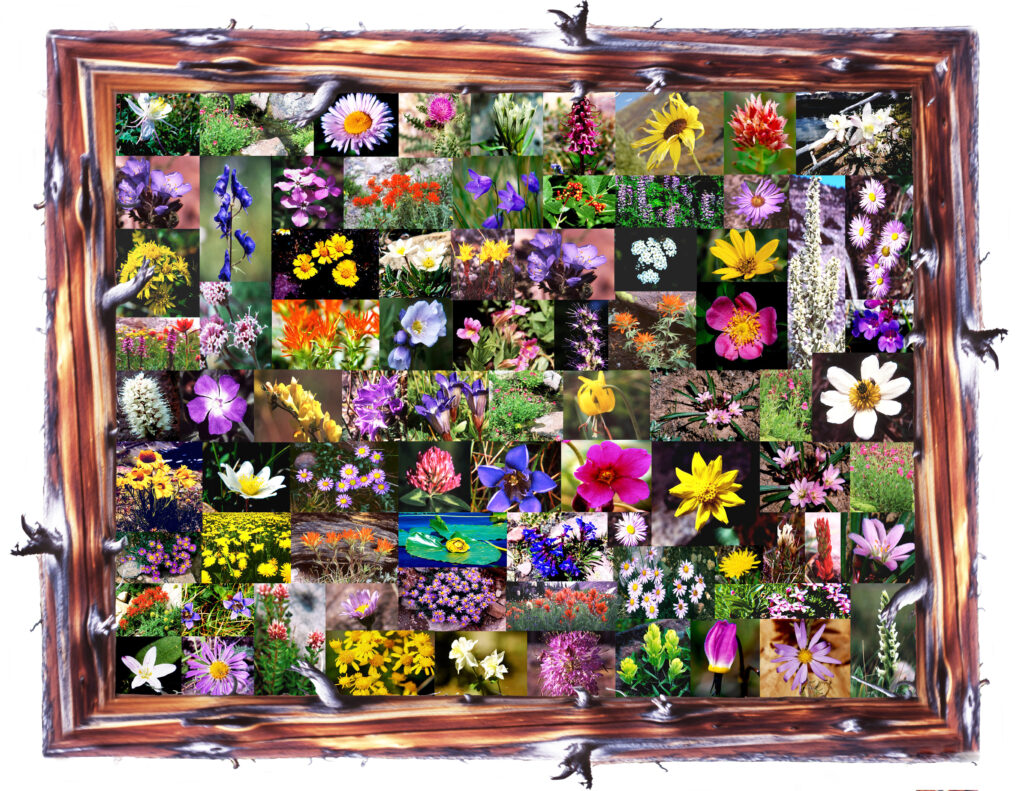 IN THIS MONTAGE WE SEE A FEW OF THE 317 VARIETIES OF WILDFLOWERS I HAVE IDENTIFIED & PHOTOGRAPHED FROM THE FOOTHILLS OF THE UINTA TO THE TOP OF UTAH'S HIGHEST MOUNTAIN–KINGS PEAK!
**********************************