The Law: LEAVE NO TRACE!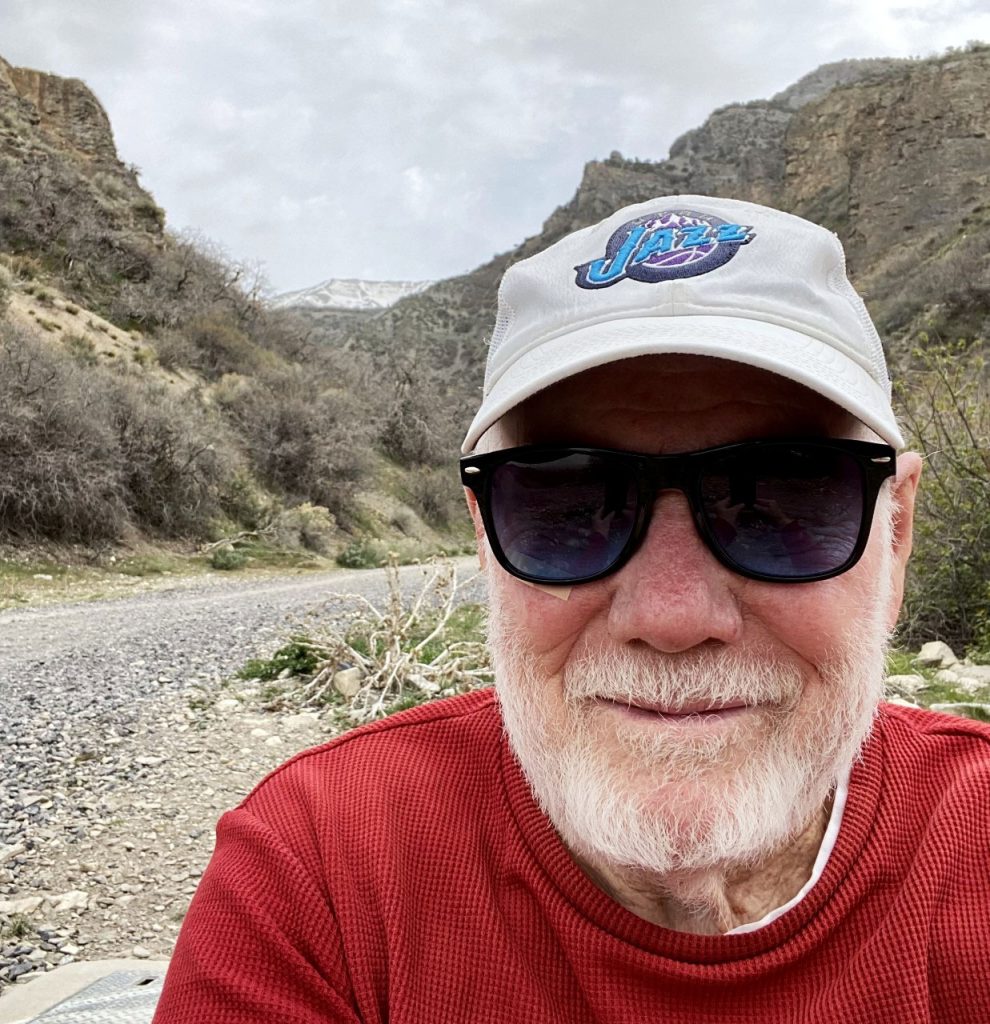 …..VISIONS OF NATURE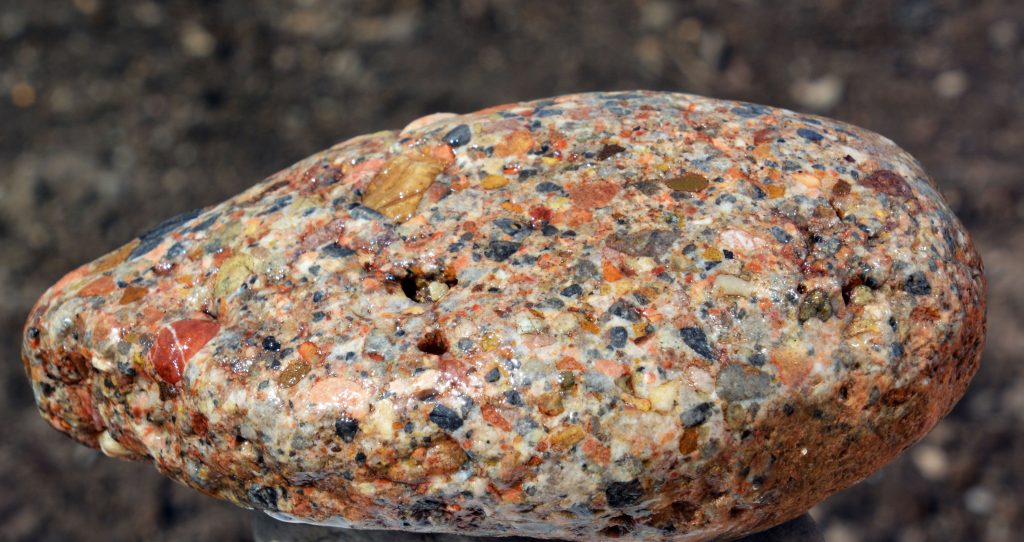 ….A JEWEL STUDDED CONGLOMERATE –-My "QUEEN OF ROCKS"—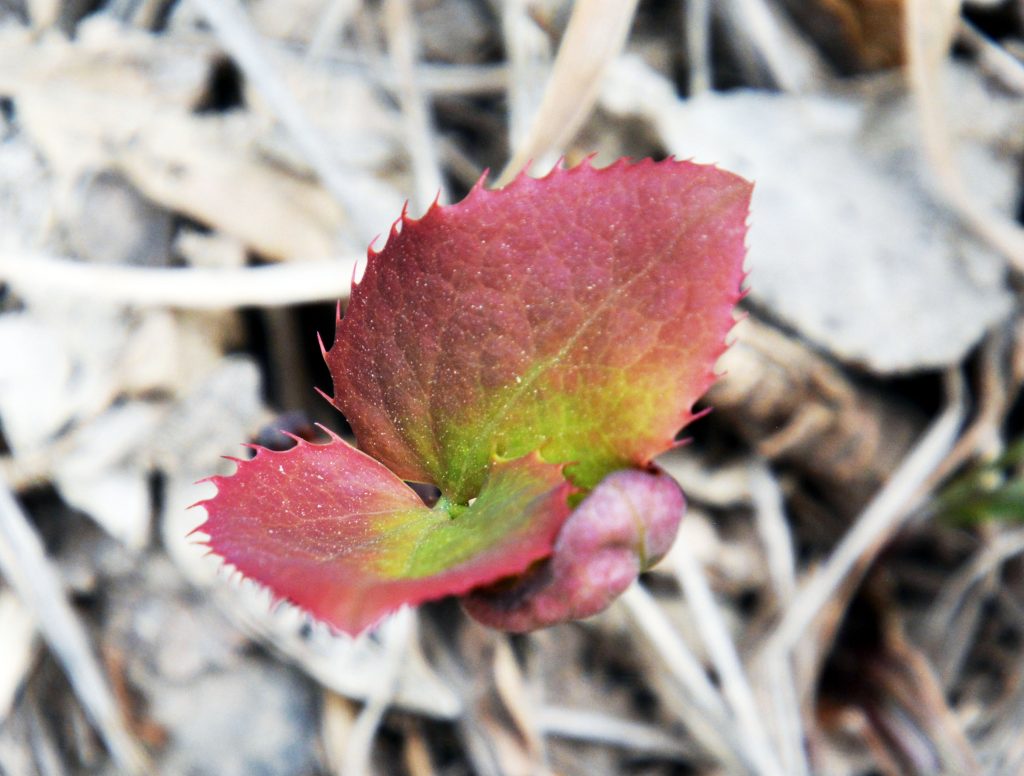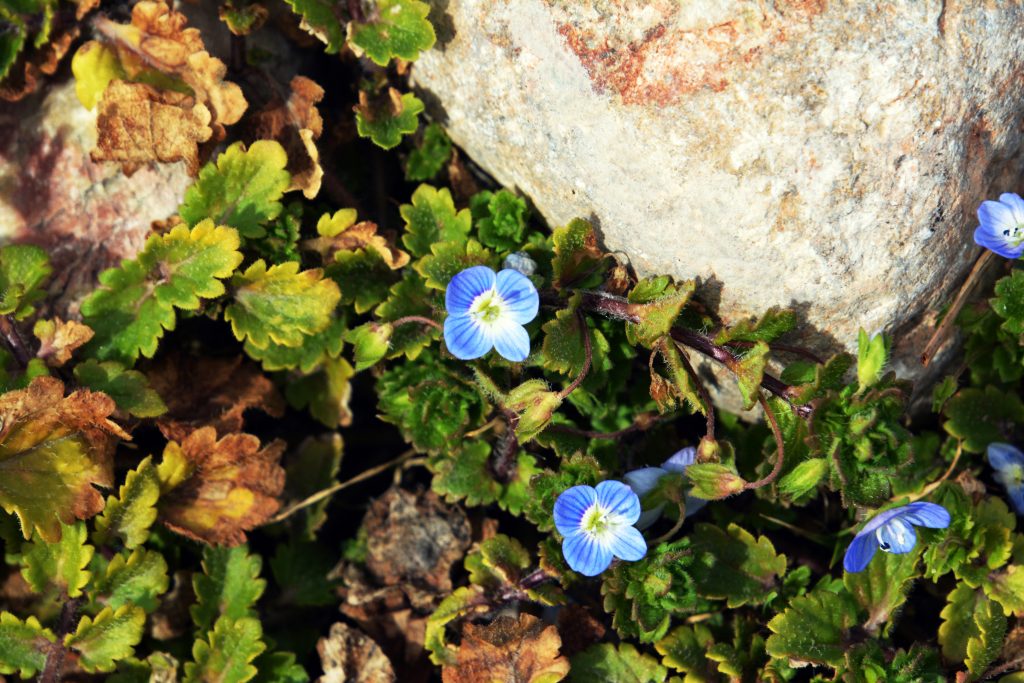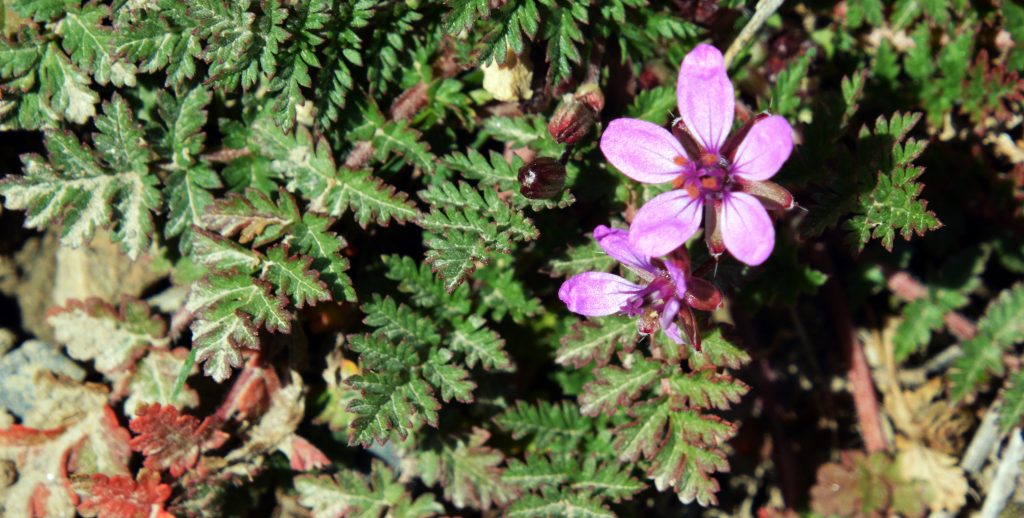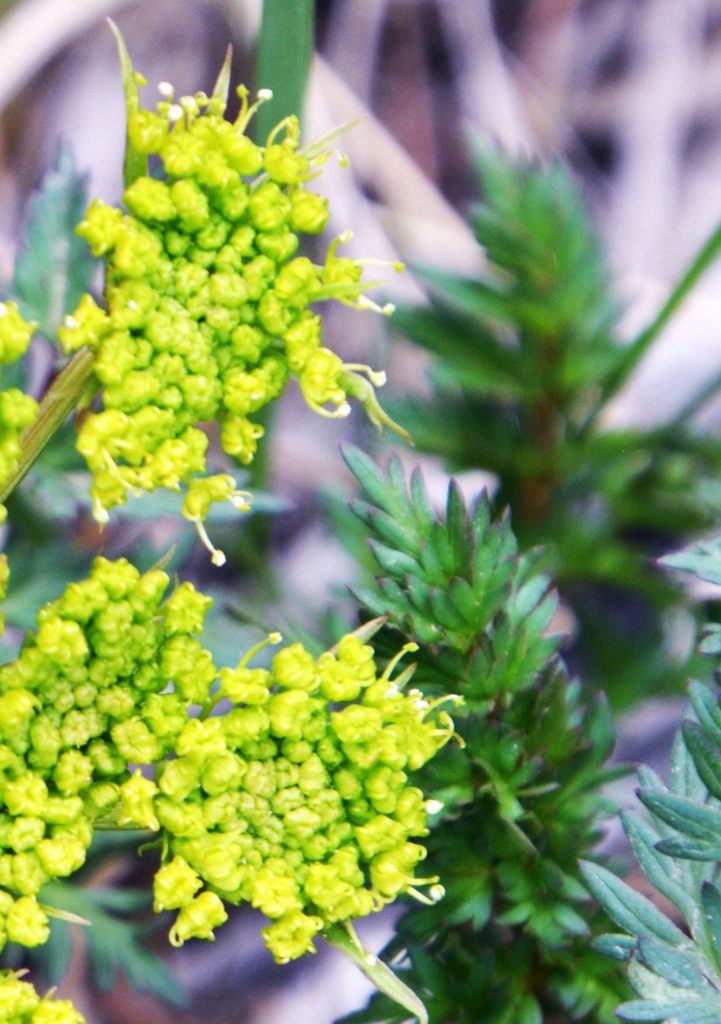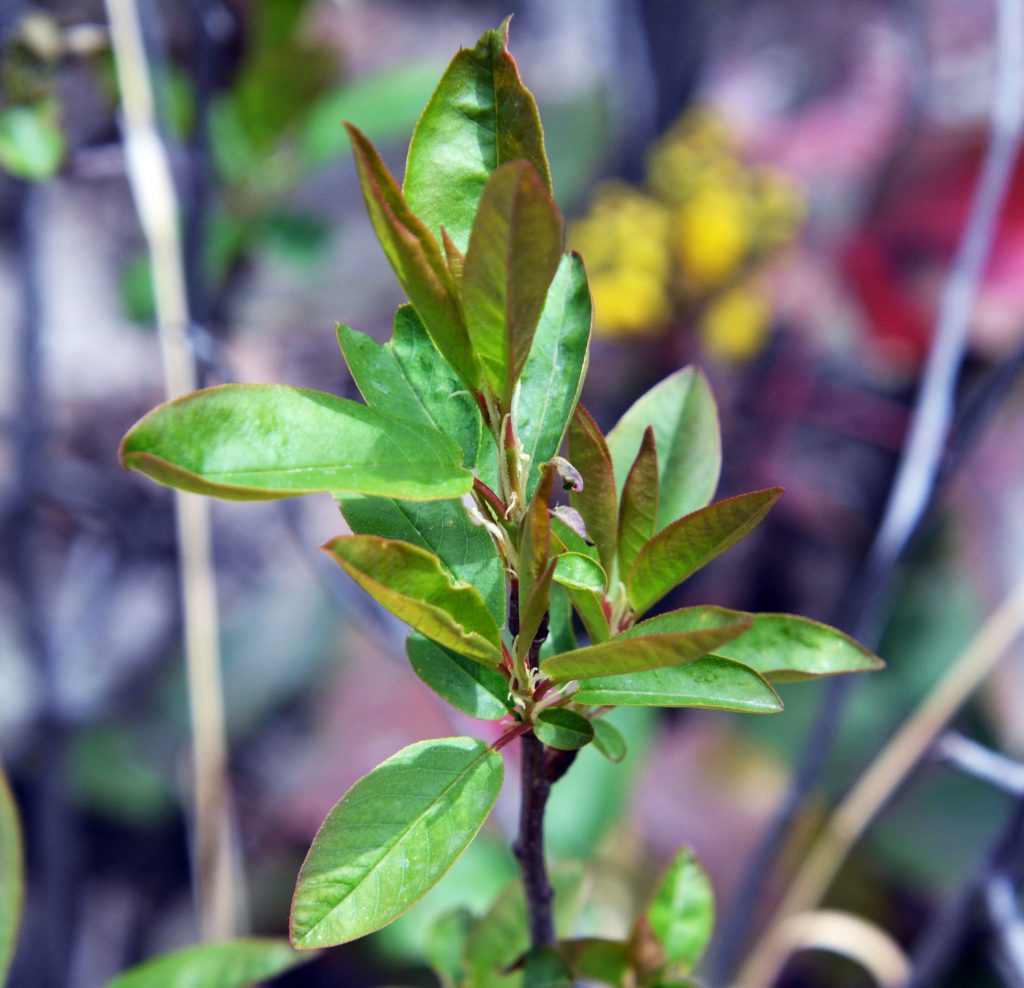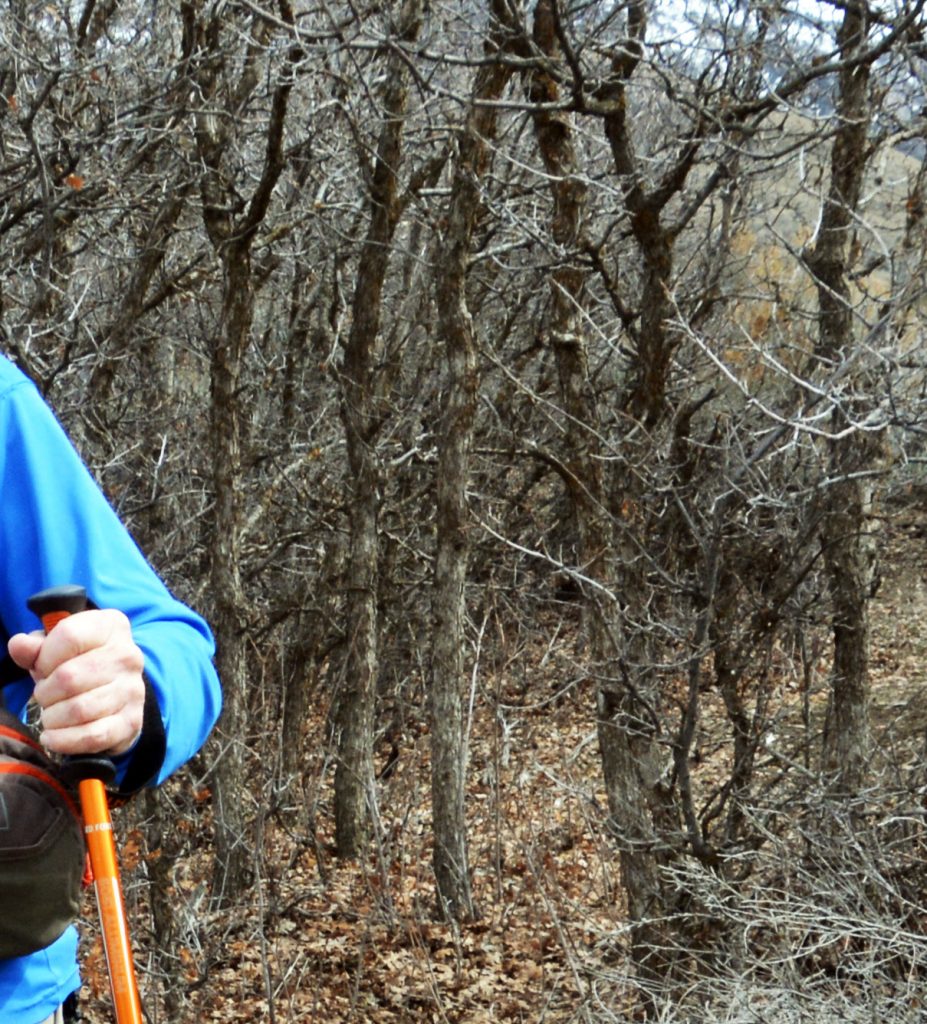 Me calling it "beautiful" would have many calling me "CRAZY" for which I'm proudly known–even a BYU Agronomist/Animal Husbandry professor who visited me on my dairy in Guatemala began calling me a "RODEO CLOWN" because we didn't use neither alfalfa, nor silage–both staples in the dairying industry in Utah. I rather showed him our lush pastures–a grass with 23% protein, the same as alfalfa, with our cows pasturing 24 hours/day, 365 days a year….and me laughing at him like a RODEO CLOWN…..
ALL THE WAY TO THE BANK!
I still love to call myself a RODEO CLOWN!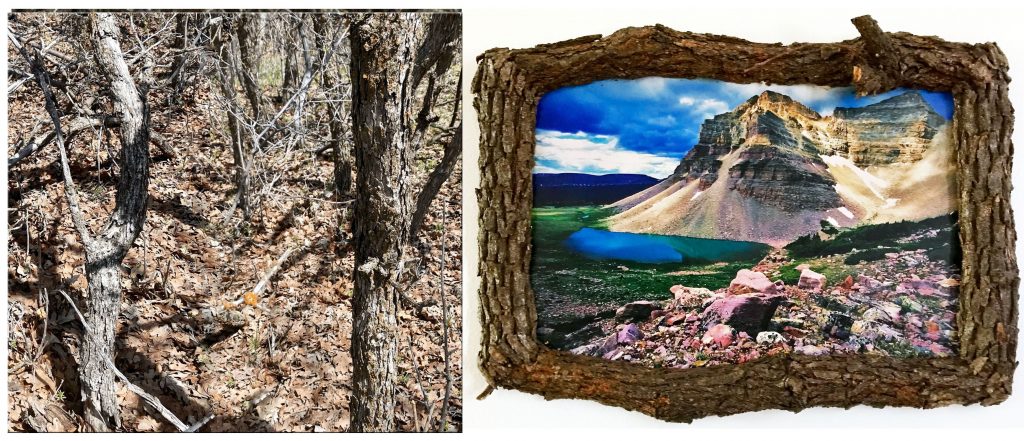 AGAIN ON THE LEFT WE SEE WHAT NORMALLY WOULD BE SORT OF DRAB OR ROUGHLY UGLY SCRUB OAK, but on the RIGHT WE SEE HOW I WOULD TURN IT INTO BEAUTIFUL FRAMES I WOULD MAKE FOR MY FRIENDS in a TINY WOOD WORKING SHOP IN A SHED when we lived in Springville, Utah.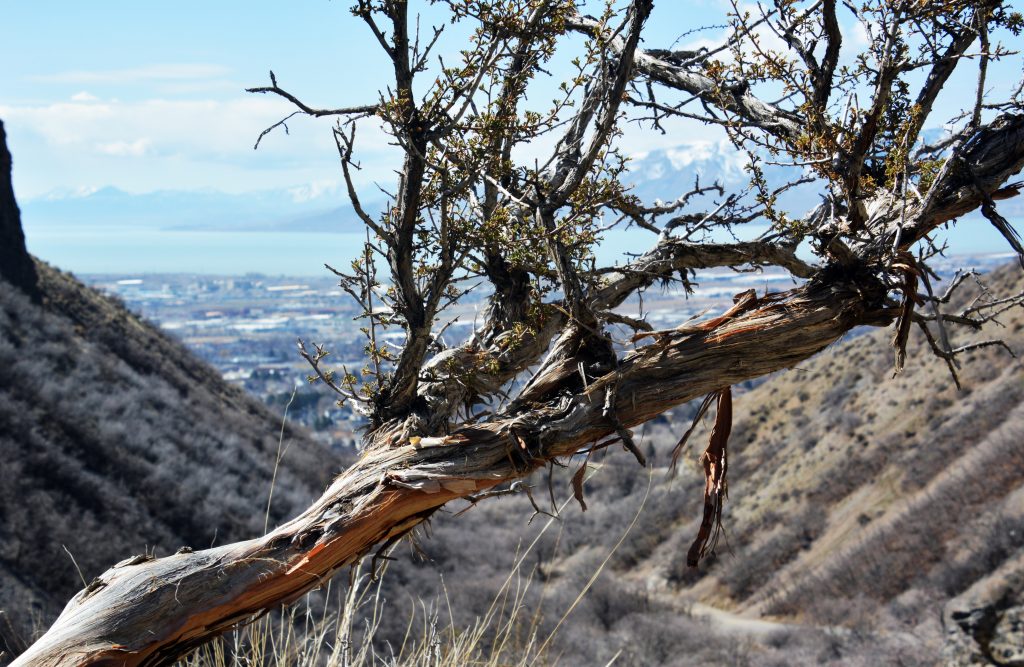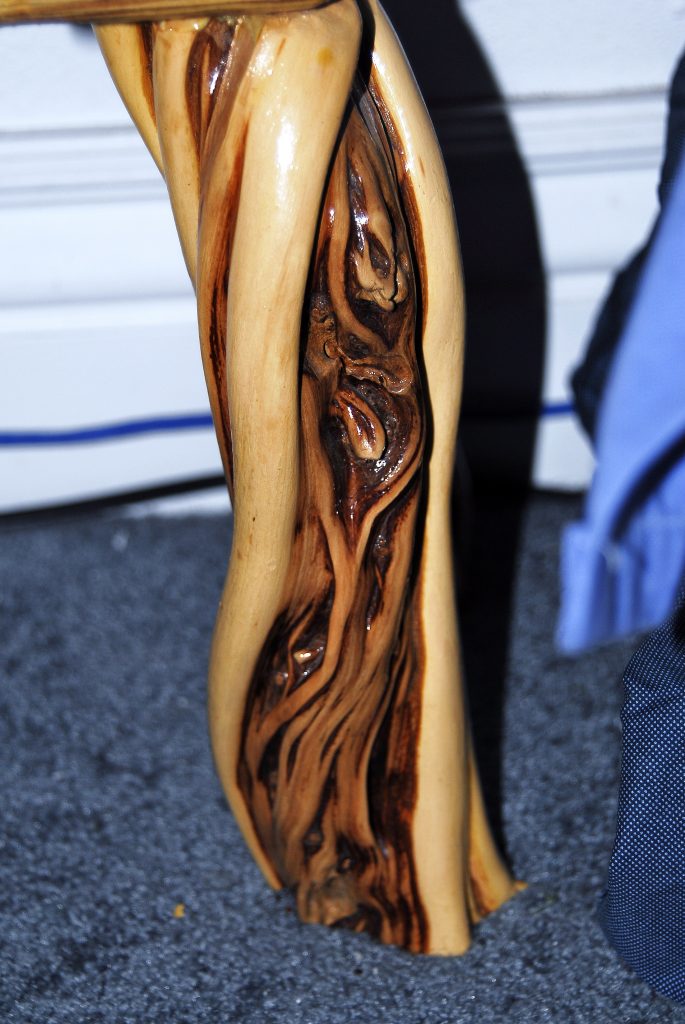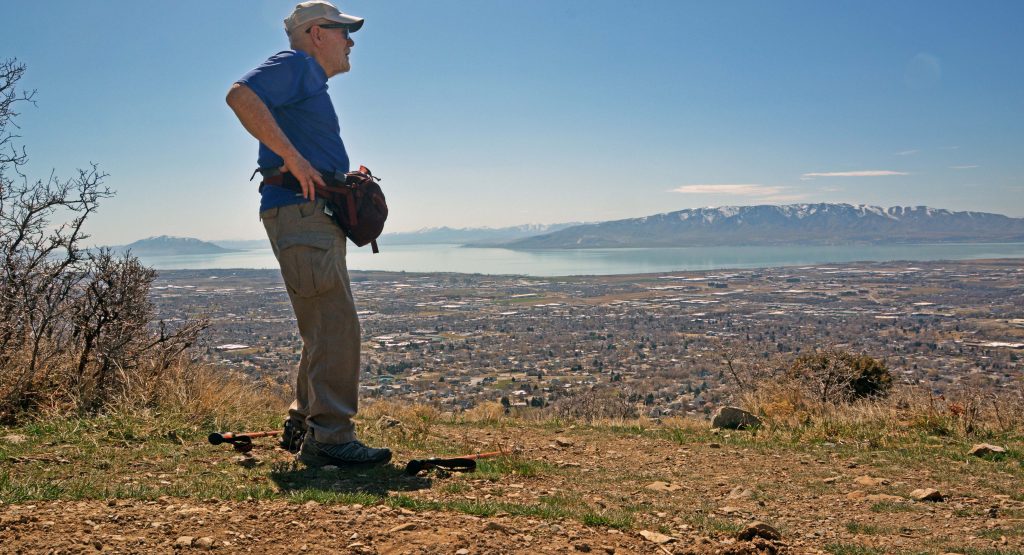 SO, my BIRTHDAY PRESENT for me was to again get way up the mountain with a beautiful view of Utah Valley–and get just a little stronger, with slightly improved balance–preparing me for the HIGH UINTAS come summer…in my 87th year.
A BIG PART OF MY PREPARATION IS TO SOLVE THE HIGH BLOOD PRESSURE PROBLEM. Part of that was forced on me during my year+ of being a cripple and losing 32 pounds, but I have now noticed some of it coming back. So, I experimented with myself and learned that after eating EXCESSIVE SUGAR>>MY BLOOD PRESSURE WAS HIGH FOR THE NEXT TWO DAYS. Even more so did my BLOOD PRESSURE GO UP FOR TWO DAYS AFTER EATING EXCESSIVE ITEMS WITH SALT like you see to the right below..so I grabbed some of the things responsible for both problems, and…..

….. BURIED THEM IN MY GARDEN PLOT TO FERTILIZE MY: DANDELIONS & the Guatemalan "Miracle Weed" MACUY.
Soon I'll get around to telling you all about those two items and my diet.
……and my BIRTHDAY PRESENT FOR ALL OF YOU has been the MAGNIFICENT VISIONS OF NATURE ….I have shared with you in this post…..now I want to share with you some of the
HIGH UINTA WILDERNESS.
THIS WEEK WE'LL CONTINUE OUR TOUR AROUND THE WILDERNESS AREA, HEADING FOR THE WEST FORK OF BLACKS FORK (of the GREEN RIVER) with our first target being DEADHORSE LAKE we see below.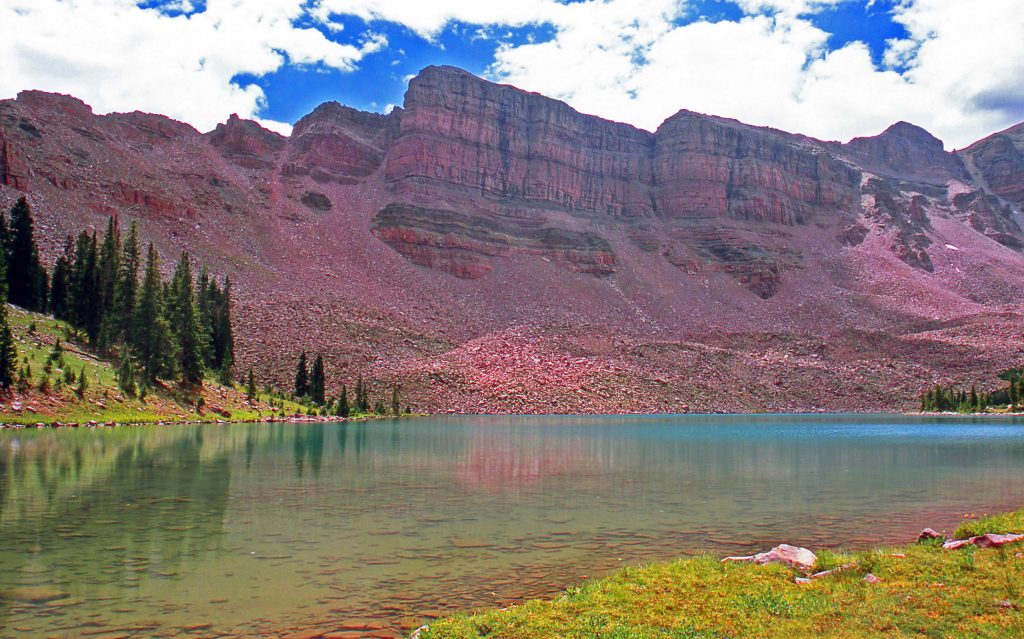 Below we will look at a map showing the area accessed on the NORTH SLOPE ROAD, the junction with the West Fork road about 18 miles from the Mirror Lake Scenic Byway.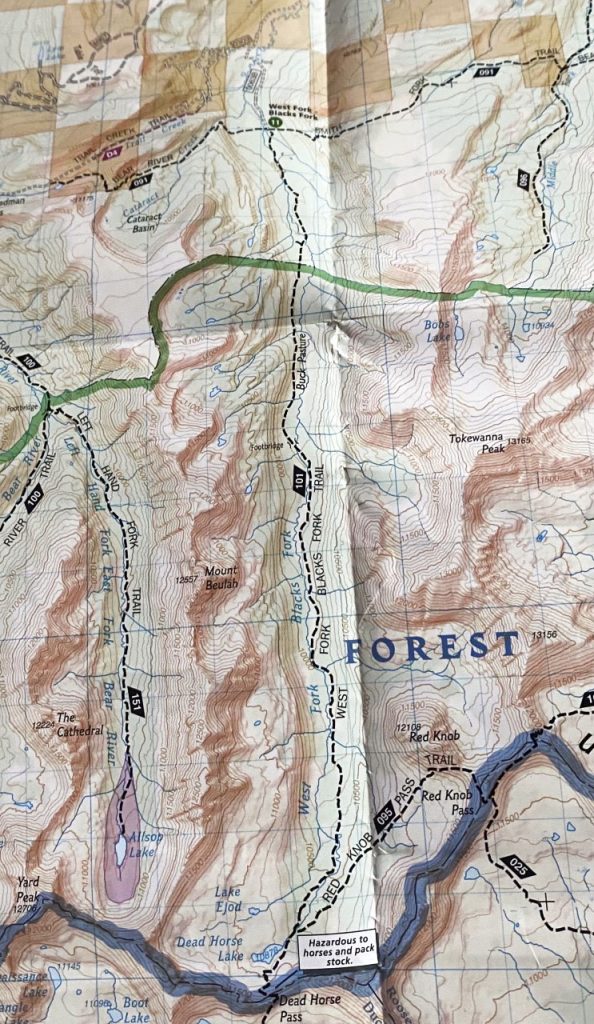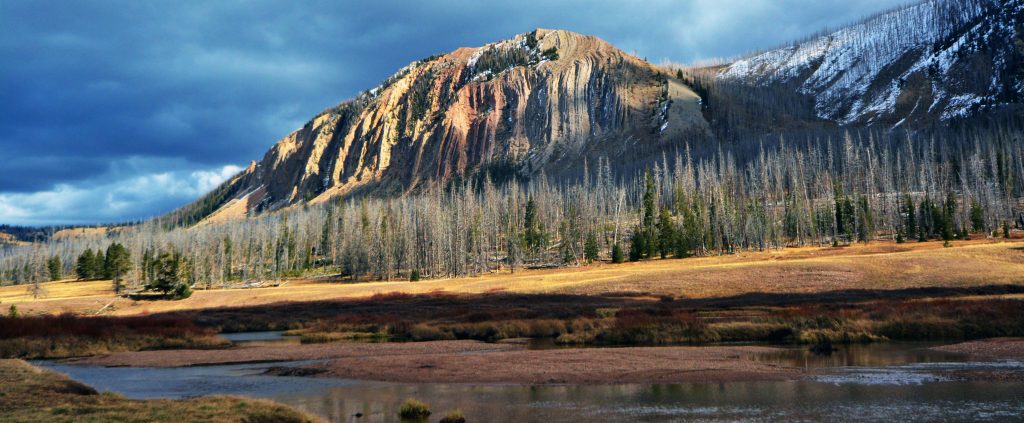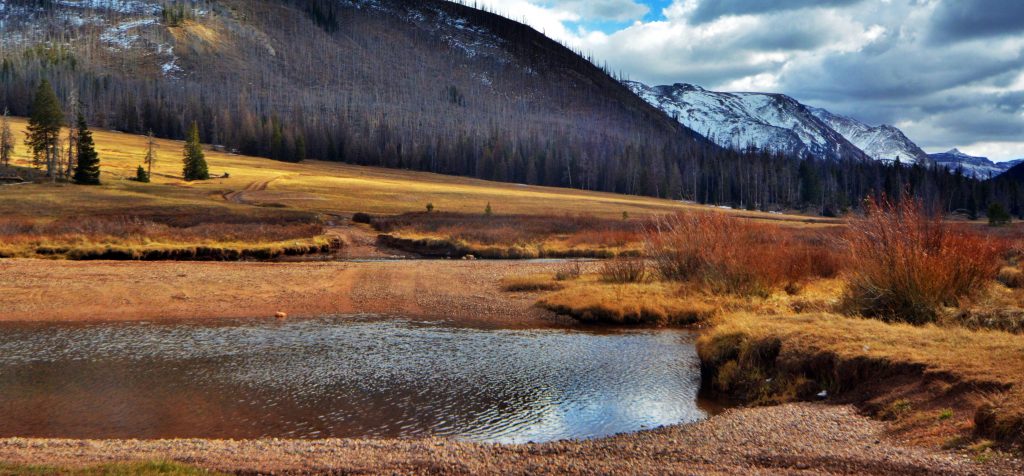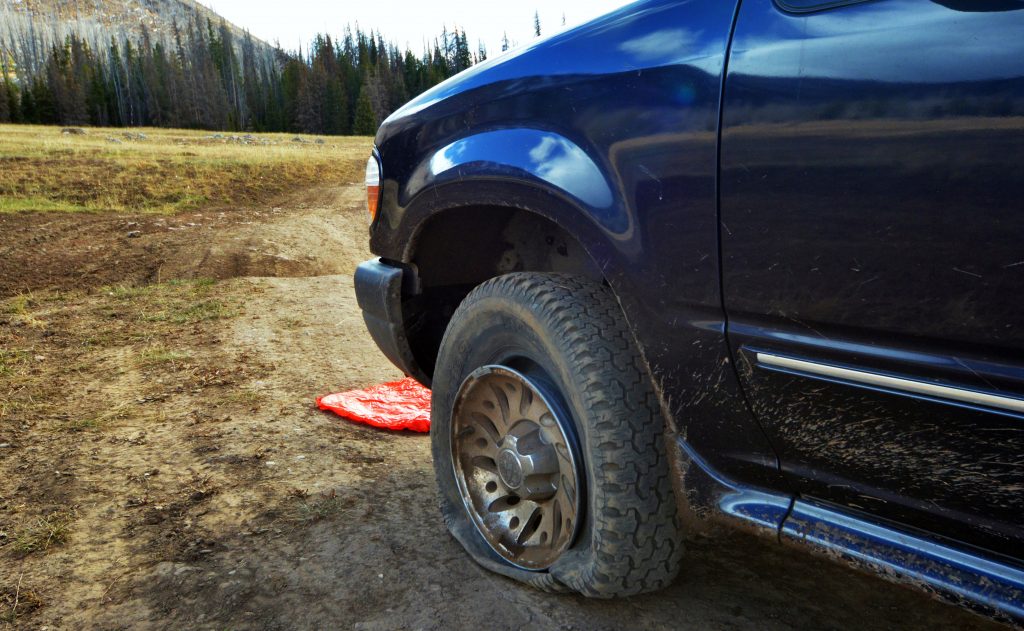 THE TRAILHEAD IS ABOUT ANOTHER MILE FROM HERE, and THEN FROM THERE A 7.5 MILE HIKE TO DEADHORSE LAKE. BUT LET ME MENTION RIGHT HERE THAT ON THE WEST SIDE OF THE CANYON THERE ARE HALF A DOZEN SMALL ISOLATED OFF-TRAIL, SELDOM VISITED, LAKES YOU CAN SEE ON THE ENLARGED SECTION OF THE MAP BELOW.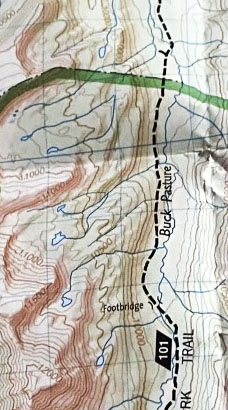 FULL INFORMATION ON THE LAKES IS FOUND IN MY BOOK WHICH YOU CAN GET FOLLOWING INSTRUCTIONS AT THE END OF THIS POST.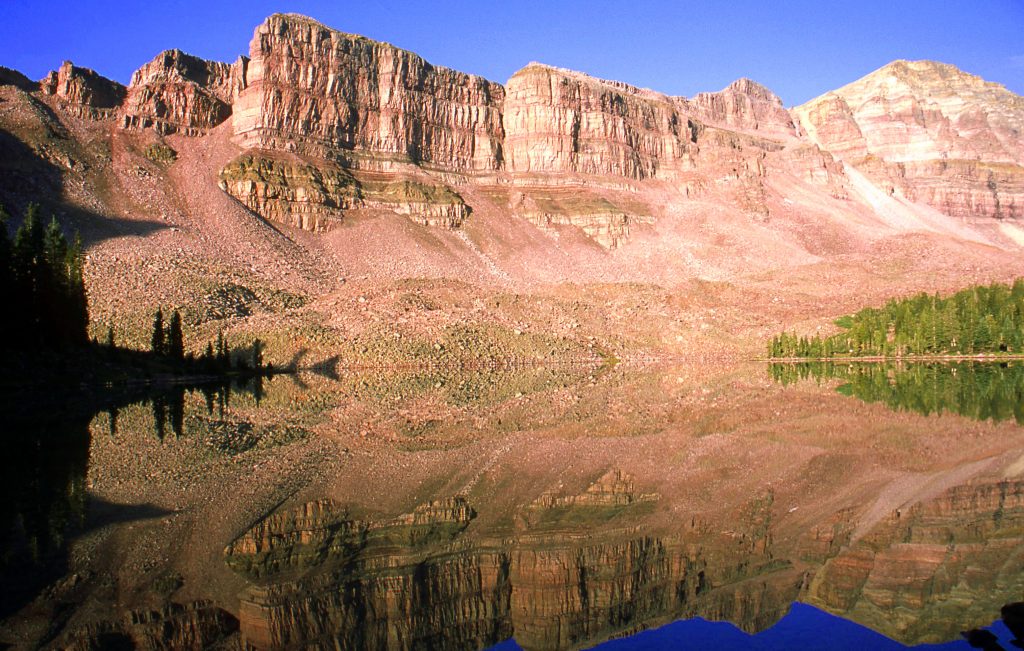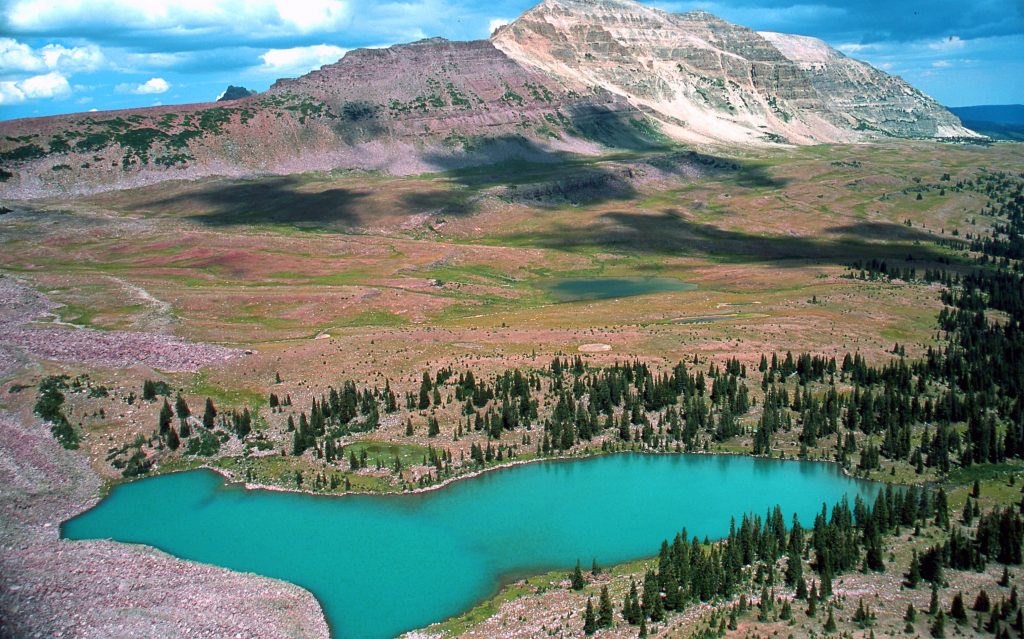 In the right center of the photo is seen EJOD LAKE. Small and not very deep, but has Cutthroat trout the reproduce naturally.
From Deadhorse Lake, to get to CRATER LAKE, you backtrack down the trail to a junction with the West Fork trail, and you continue on the HIGHLINE TRAIL climbing RED KNOB PASS from which, in the photo below, we look back towards Deadhorse Lake and Pass. The weather is a bit tough–which photo, along with the next, were purposely included so you'll l always be warned that the weather in the Uintas is usually unpredictable….or maybe predictable as it almost always rains some daily…..usually in the afternoon. SO ALWAYS GO PREPARED FOR RAIN WITH A PONCHO THAT WILL ALSO COVER YOUR PACK–unless you have a rainproof cover for you pack as I do.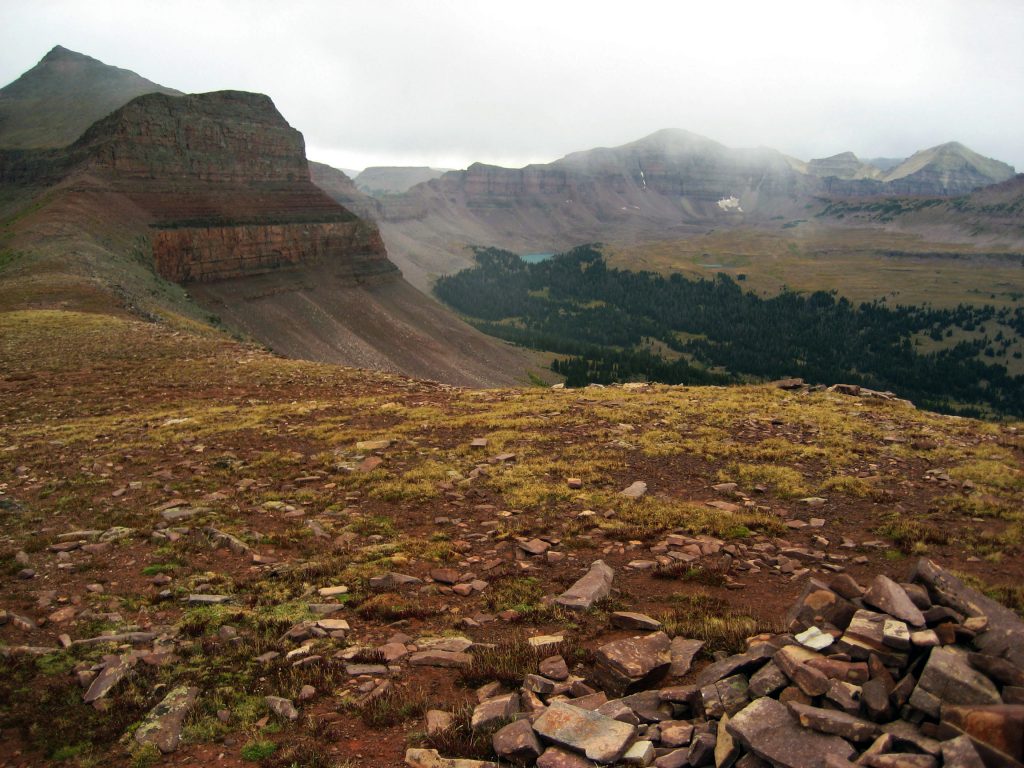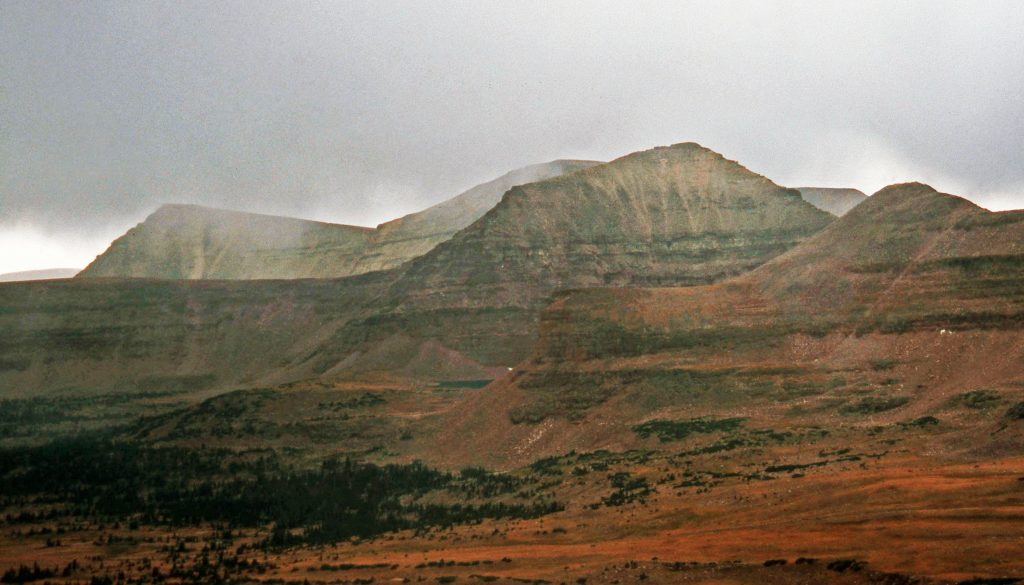 From the Pass you zig-zag down some and then go off-trail crossing arctic tundra to the base of Explorer Peak where you can camp in the trees along a nice creek that comes out of the lake. From there you can climb up to wonderful CRATER LAKE, which is Utah's deepest lake at 147 feet. Traditionally it has had brook trout, but a few years ago Tiger trout were planted to help keep the population of brookies down–and let some grow bigger, and provide some tough fishing. Then a couple of years ago 700 SPLAKE–a cross between brook and lake trout were planted. I haven't heard how they have done, but they have the potential of growing real big and should do great in Crater's clear, deep waters.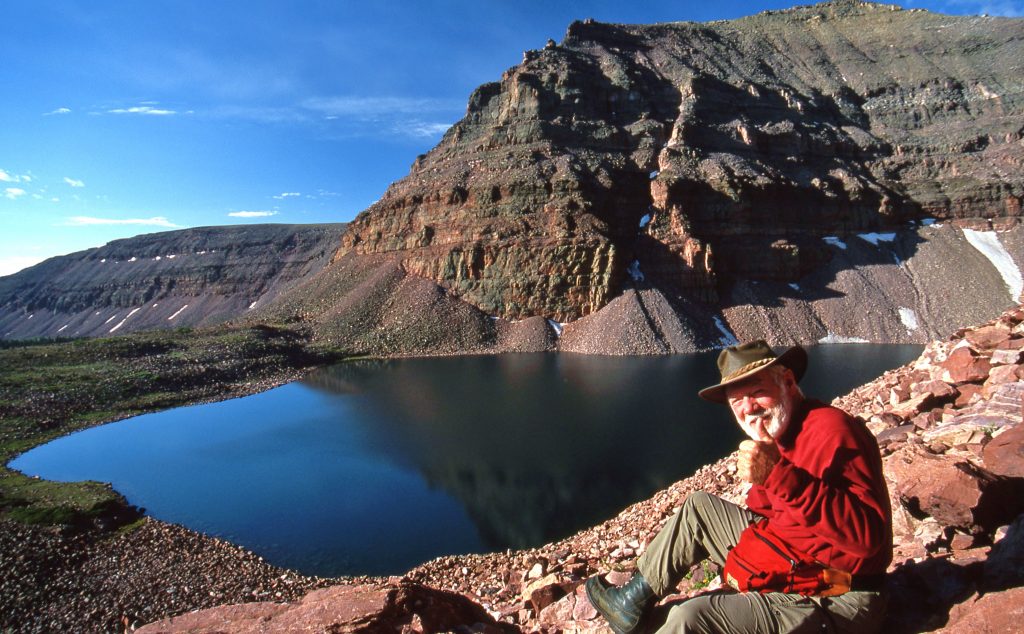 ONE LAKE IN THE HIGH UINTAS NO ONE SHOULD FAIL TO GET TO.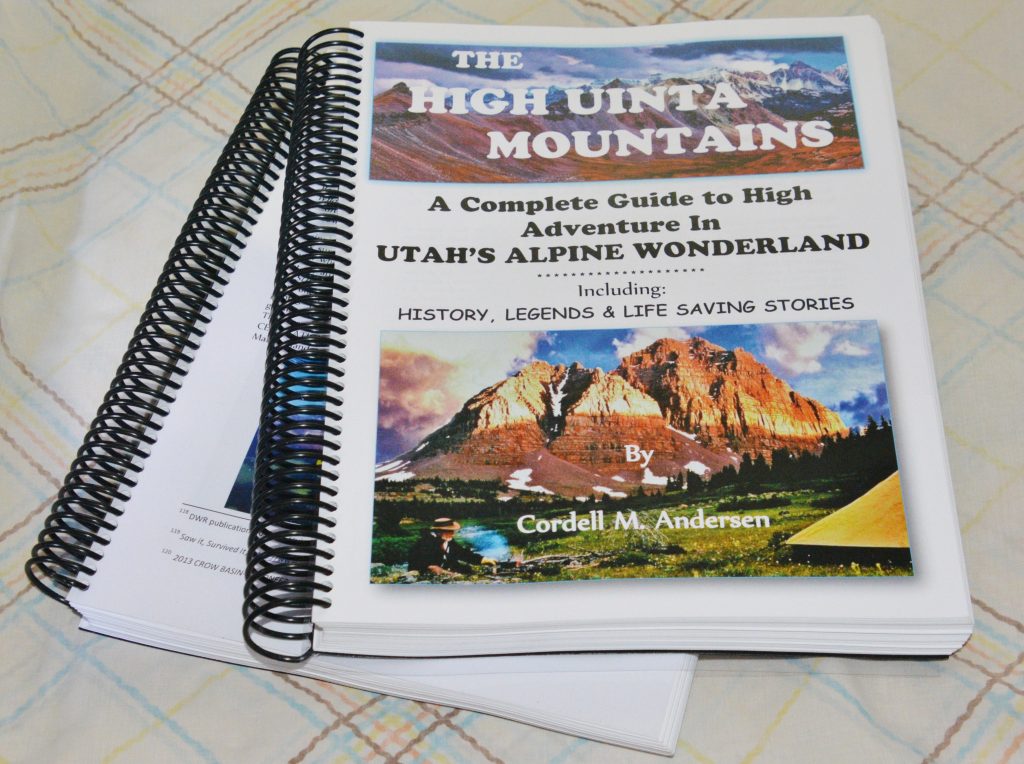 FOR FULL INFORMATION ON THIS & OTHER AREAS, AS WELL AS TOPOGRAPHICAL MAPS WITH ROUTES, DISTANCES & LABELS — get an online copy of this book, some have called THE ENCYCLOPEDIA OF THE UINTA MOUNTAINS, send me $20 (don't be afraid of sending a $20 bill as we aren't south of the border) along with your email address, and I will immediately email you the link to download the book with my permission to share once with a friend. Or, send $25 for a thumb drive that will have the book, plus The History of it's creation as detailed in a speech I gave at the Utah Valley Historical Society; plus my CHECKERED HISTORY & VISION QUEST–0-22 years. Send to:
Cordell Andersen, 444 Elm St., American Fork, Utah 84003
**************************