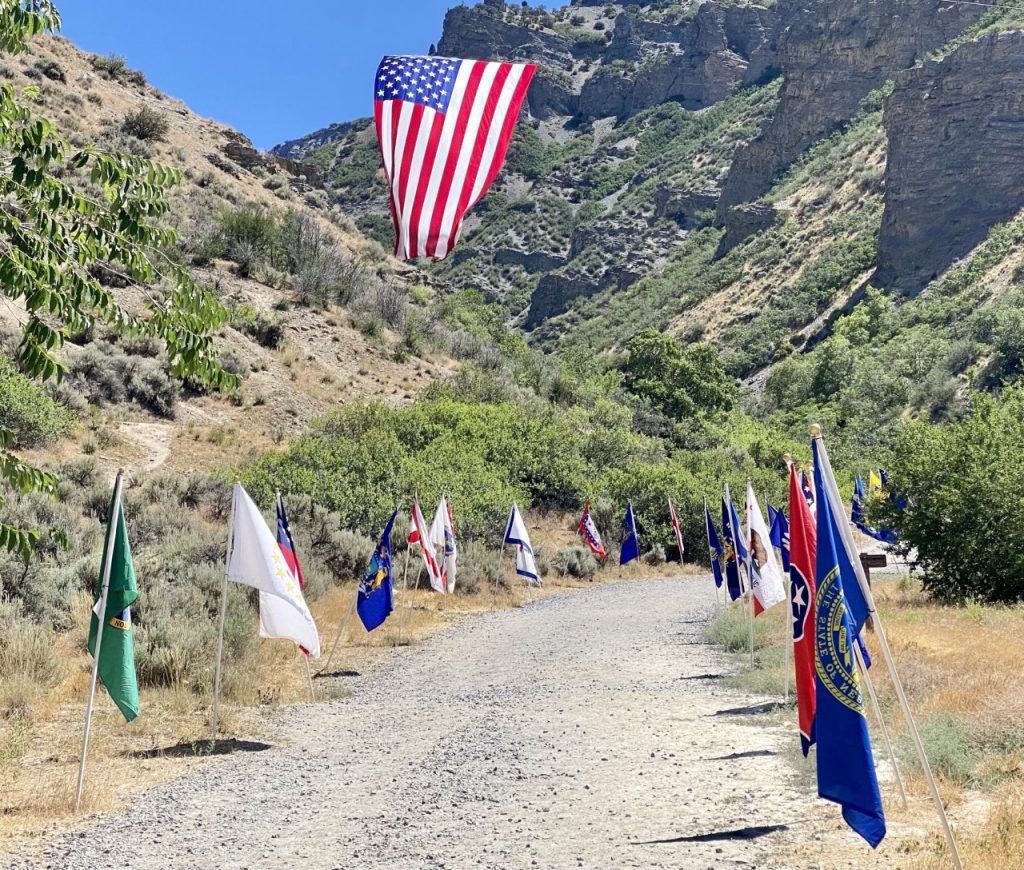 OUR WONDERFUL GROVE CANYON….in the foothills of MT. TIMPANOGOS, FOR JULY 4th!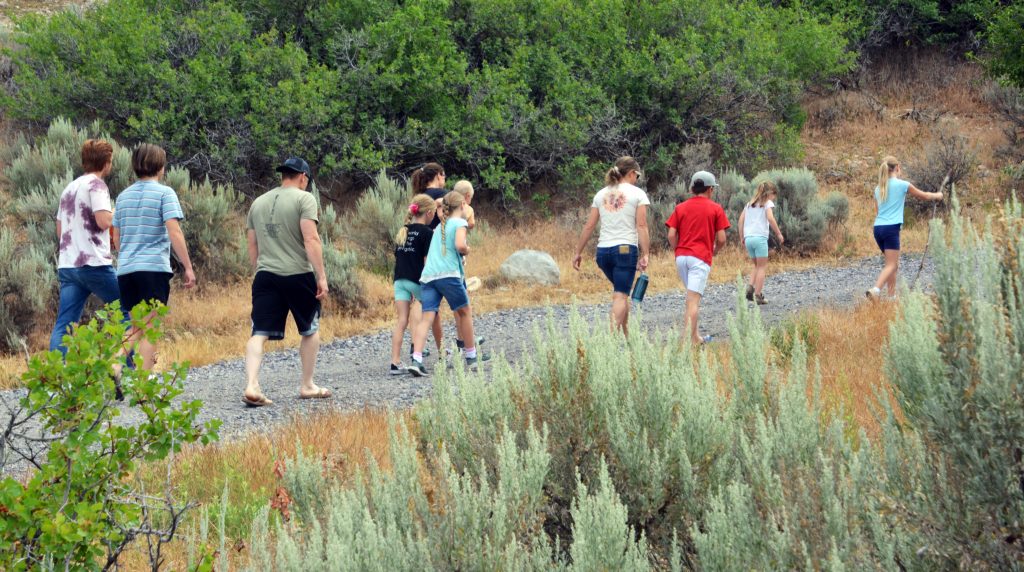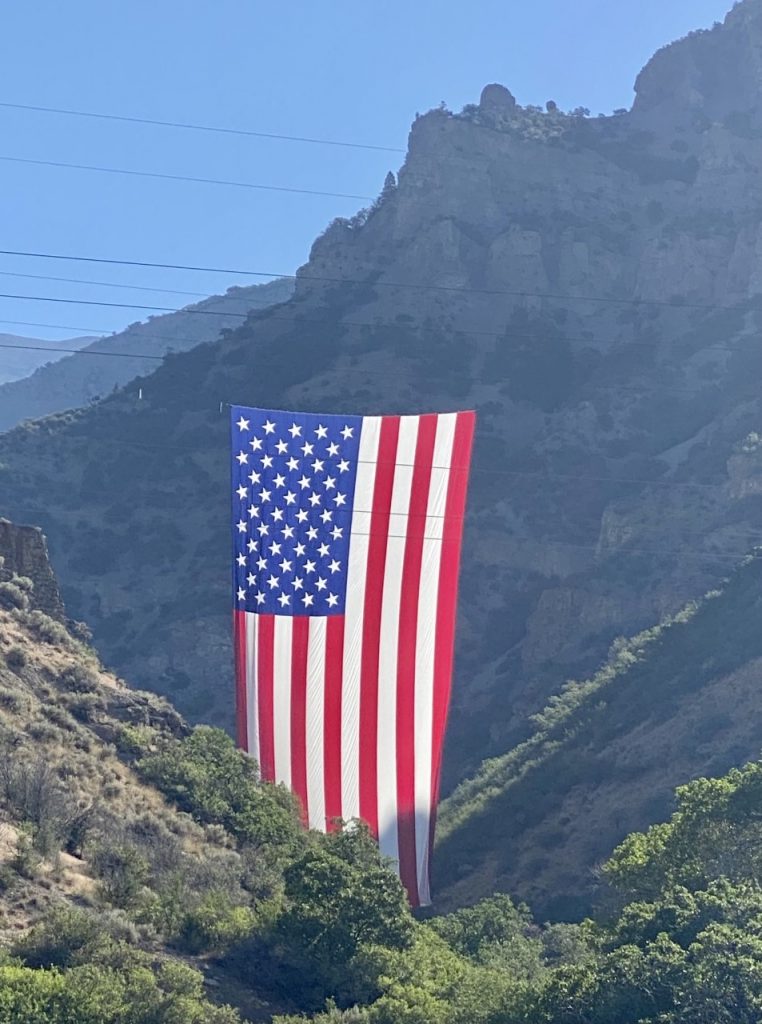 Interestingly I met on the trail President Evanson and his wife, from Canada, who are the Leaders of the OREM/UTAH LDS MISSION.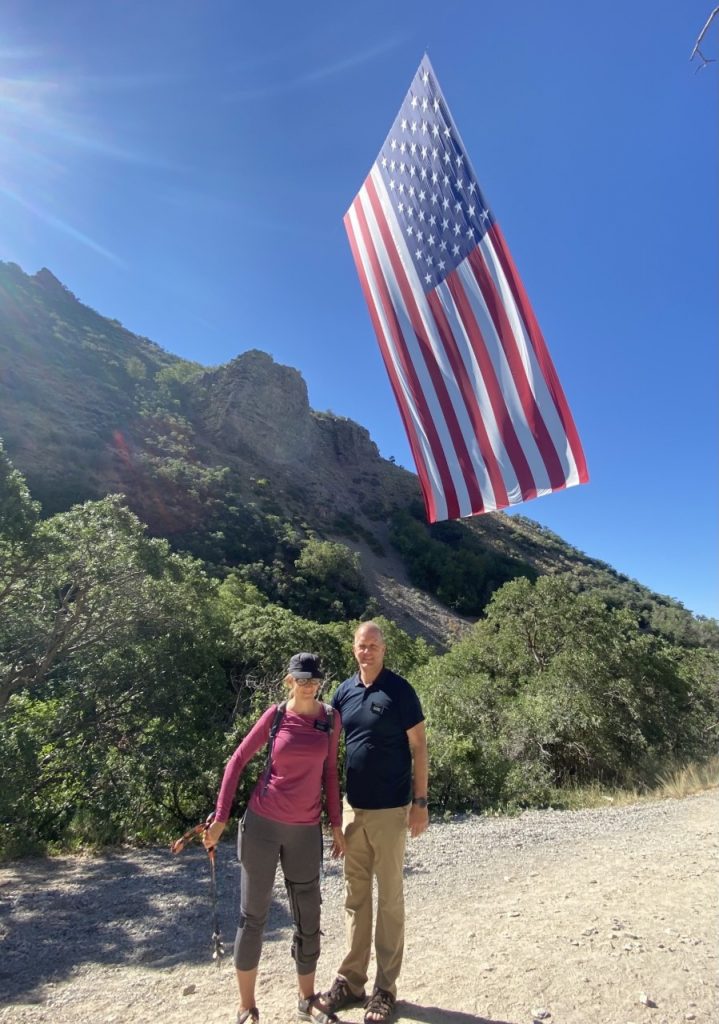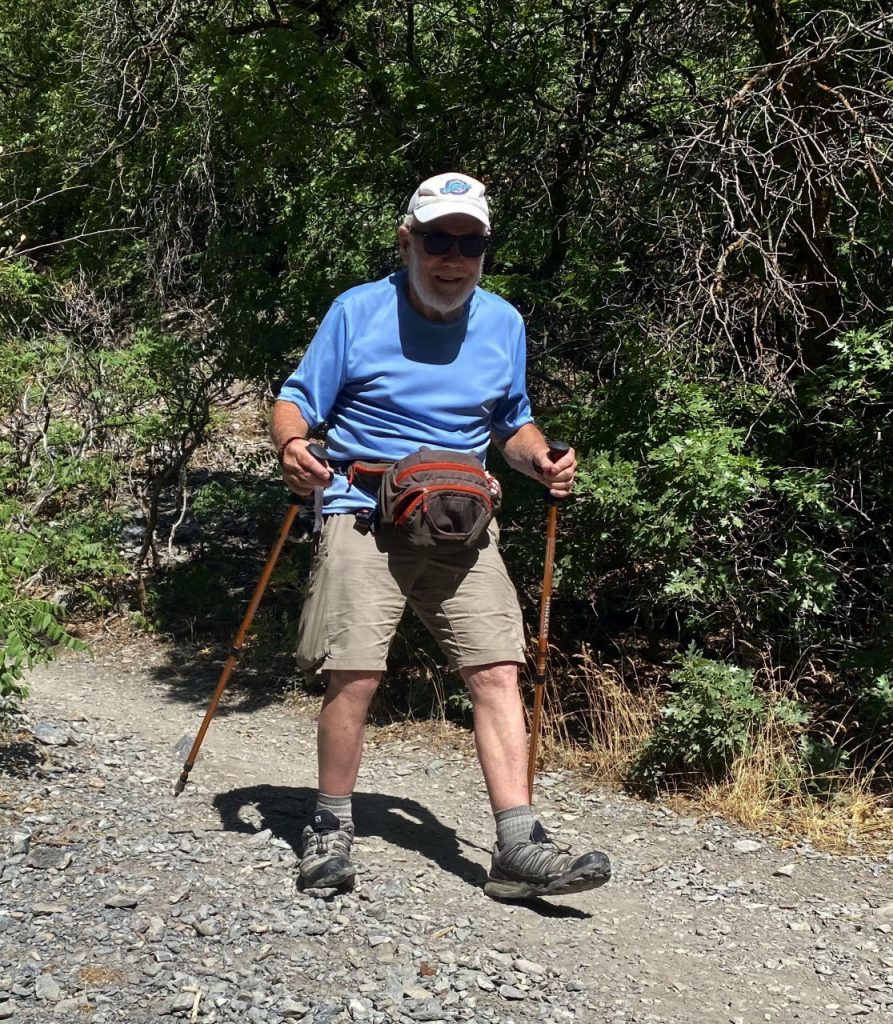 I goofed in my COMEBACK from not being able to walk 18 months ago, by pushing myself too quickly and peaked months before my hoped for BACKPACK TO THE GRANDADDIES in mid-June, so I had backed off, and…..SURPRISE, SURPRISE….I LOST MY CONDITIONING! It's lost so quickly for an old 86 year old, and then so hard to get it back.
SO I FAILED AT MY MID-JUNE BACKPACK…..but am determined to do my best to get it done in mid-August. SO–in spite of the heat– WENT TO WORK AGAIN–3 to 4 times a week– GRADUALLY DOING HARDER, AND LONGER HIKES….BUT PLANNING IT OUT SO I'LL PEAK MID-AUGUST AND HOPE TO MEET MY GOAL. So here I am doing as I love to do–SHARE THE WONDERS OF THE TRAIL WITH MY FRIENDS!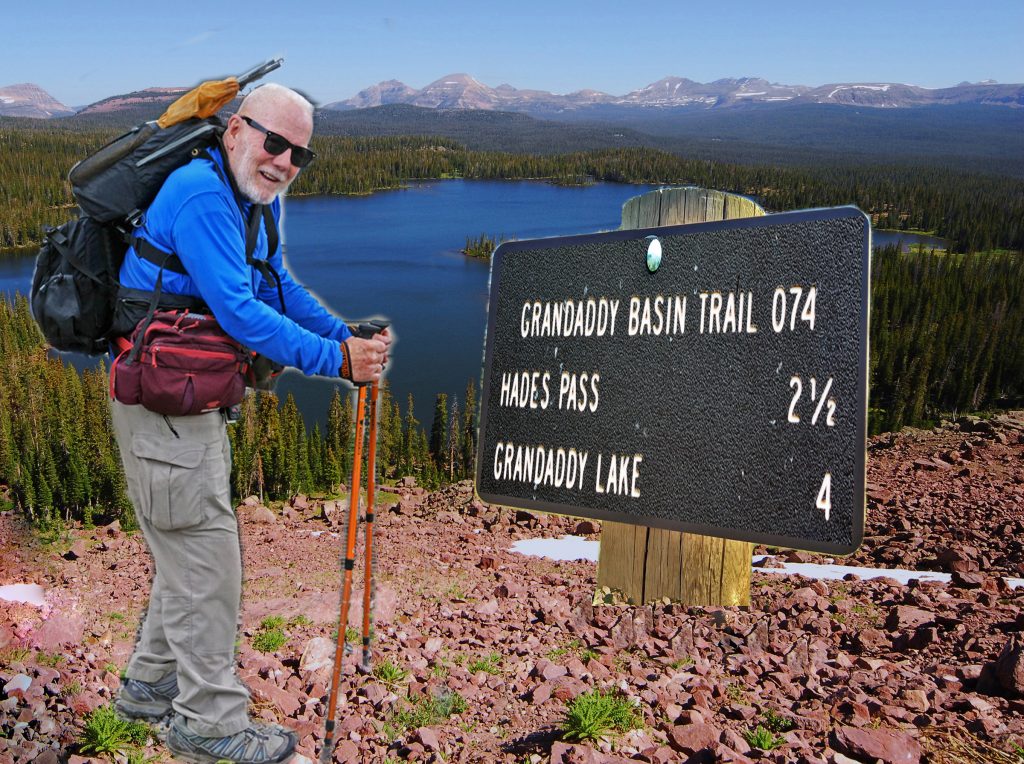 SO THIS IS STILL MY HOPE & MY DREAM!
I'll admit that as I sort of started new with short hikes, and then stretch them out a bit….IT WAS ALL OF A SUDDEN REALLY HARD..AGAIN…….so much so that I almost decided it was just too much for me to handle, and came close to another FOREST GUMP MOMENT! "I'm tired and I think I'll go home now!" ……..but I kept at it and there has been noticeable progress.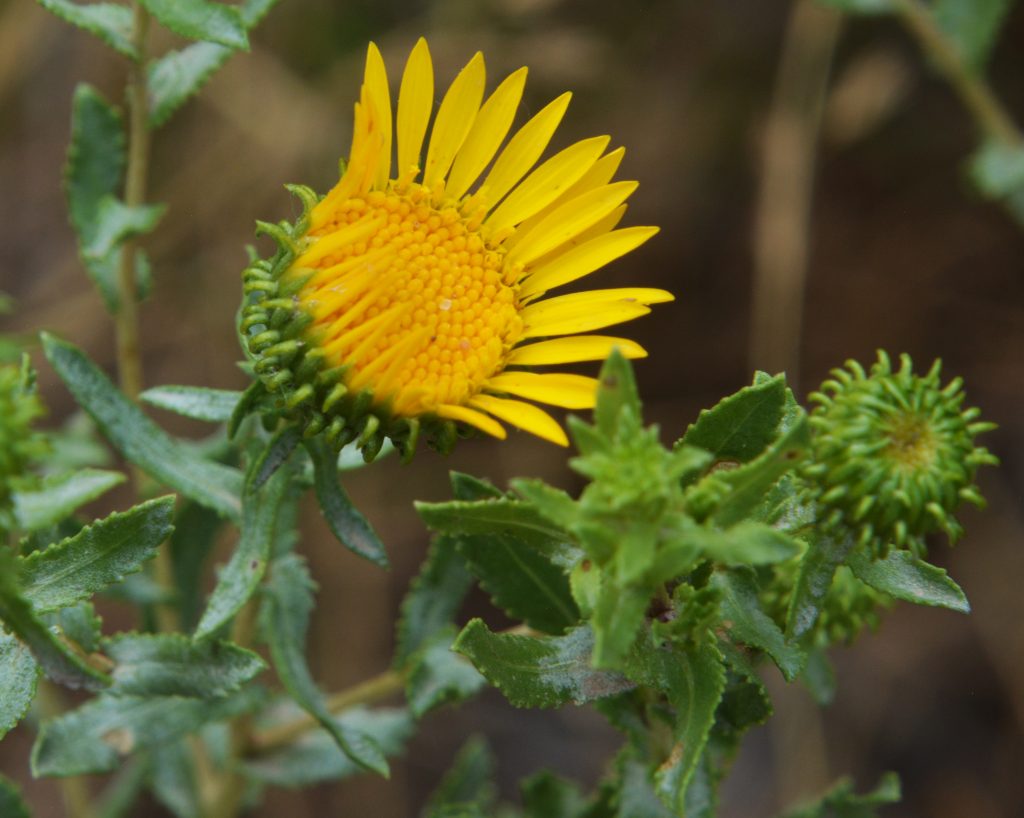 INSPIRATION FROM WHAT I CALL "VISIONS OF NATURE" ALWAYS HELPS ME A LOT!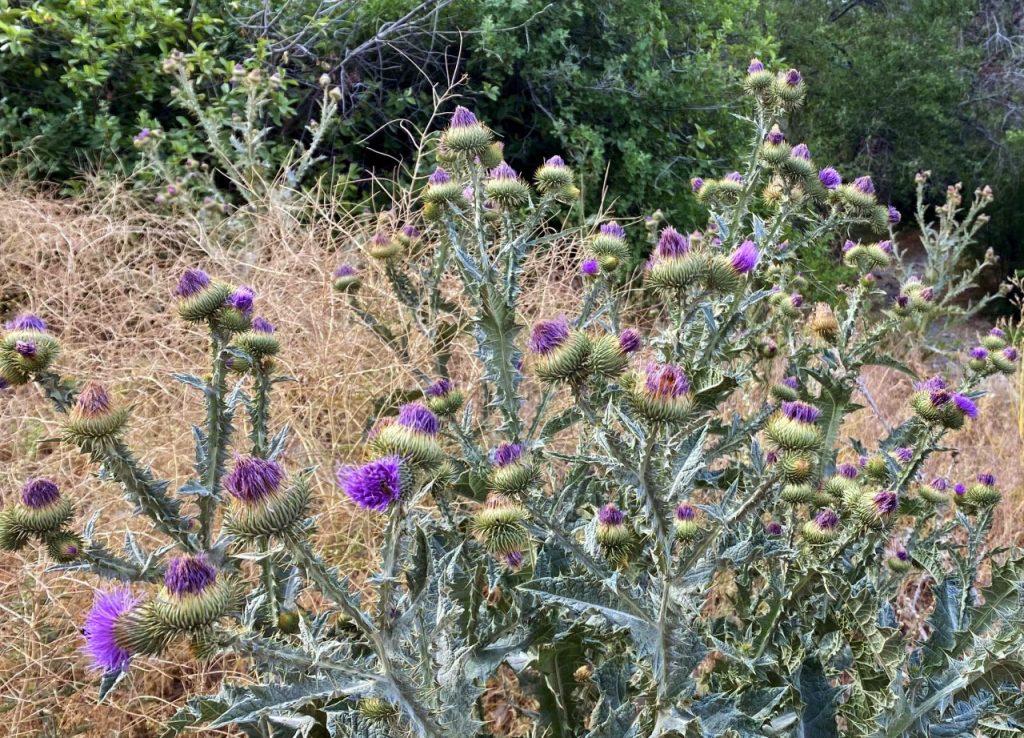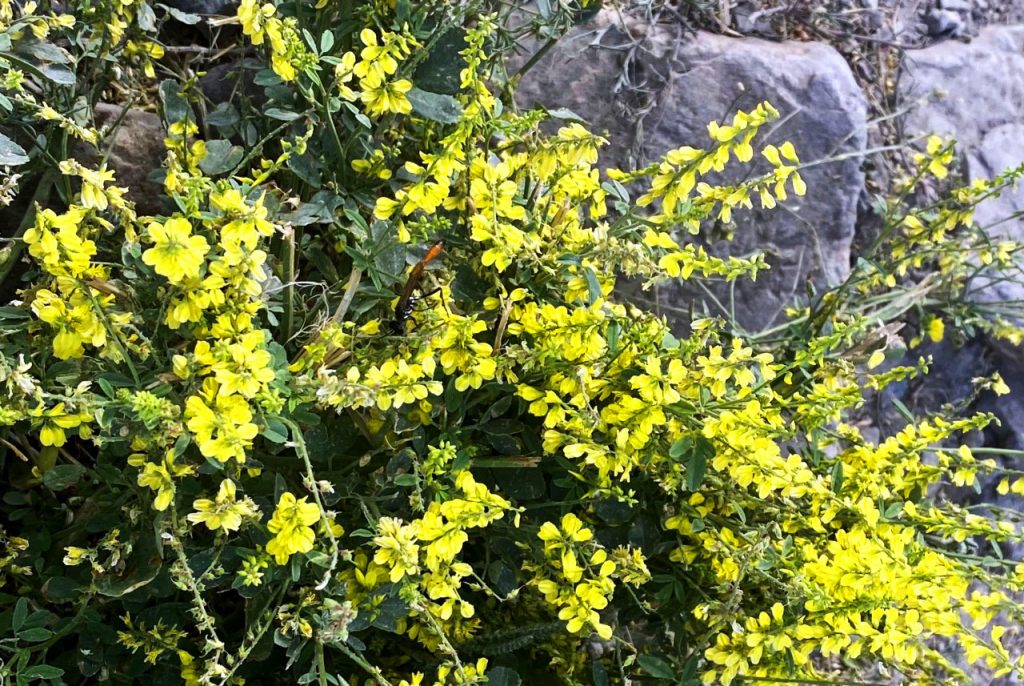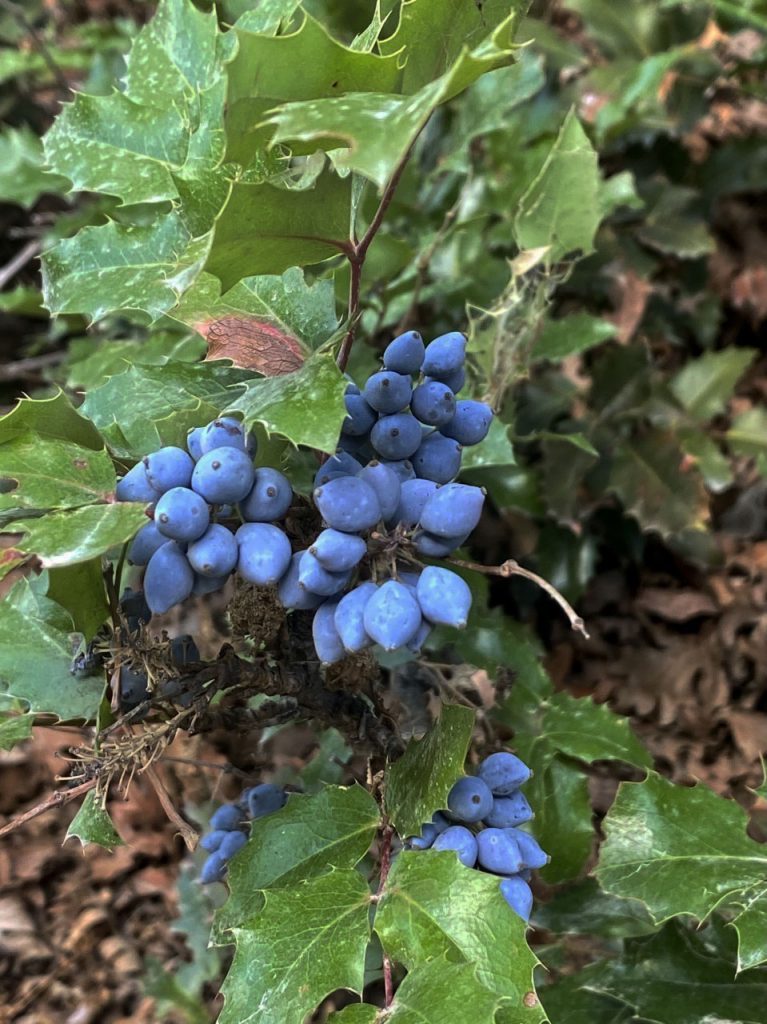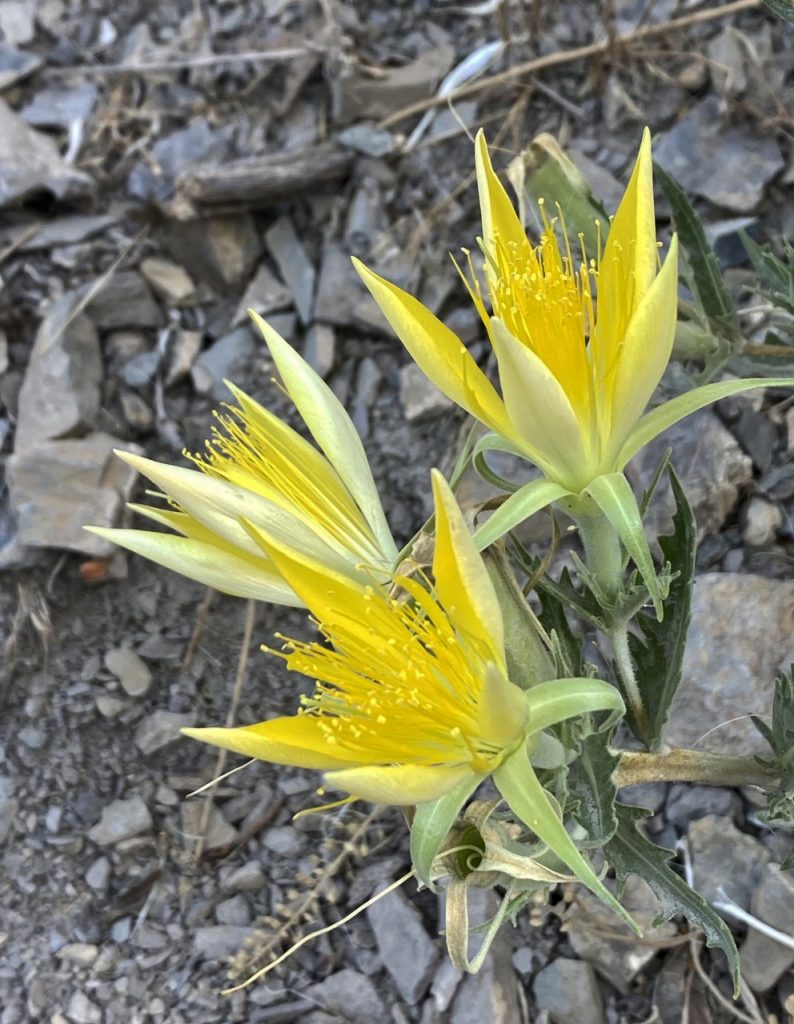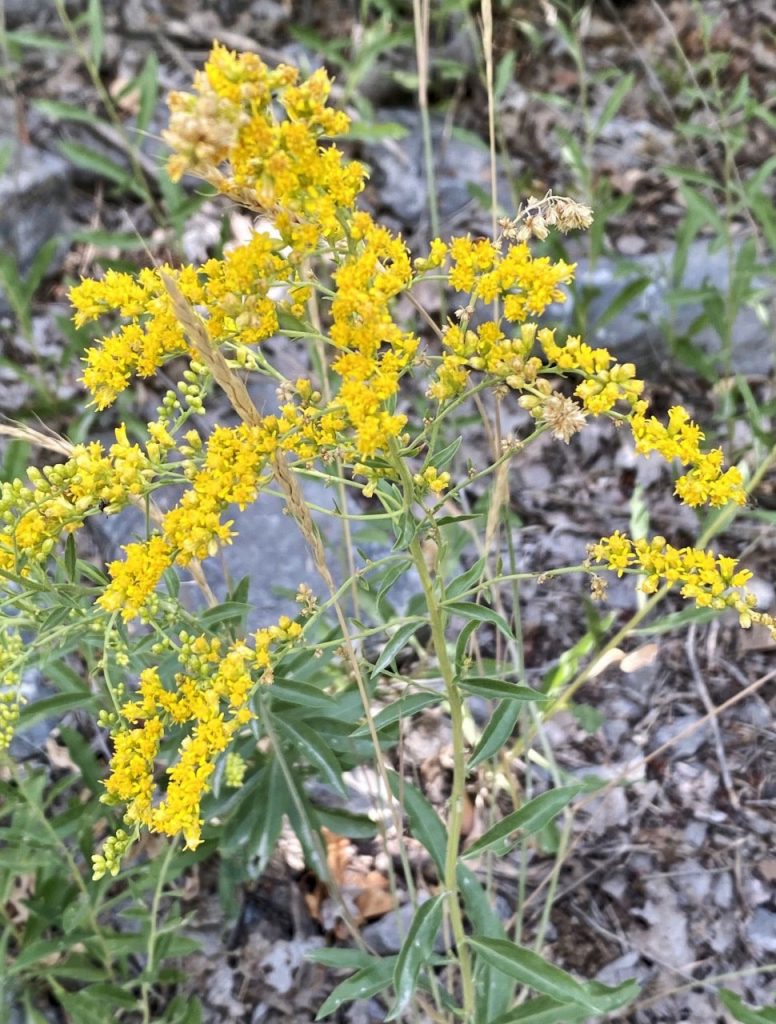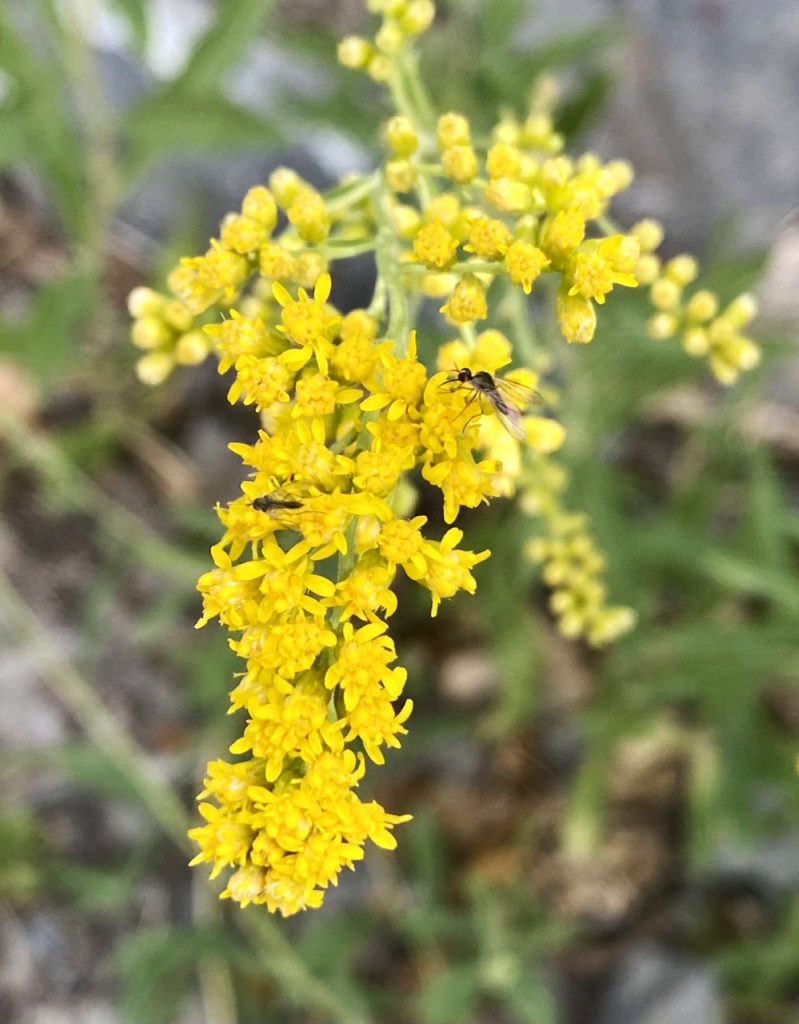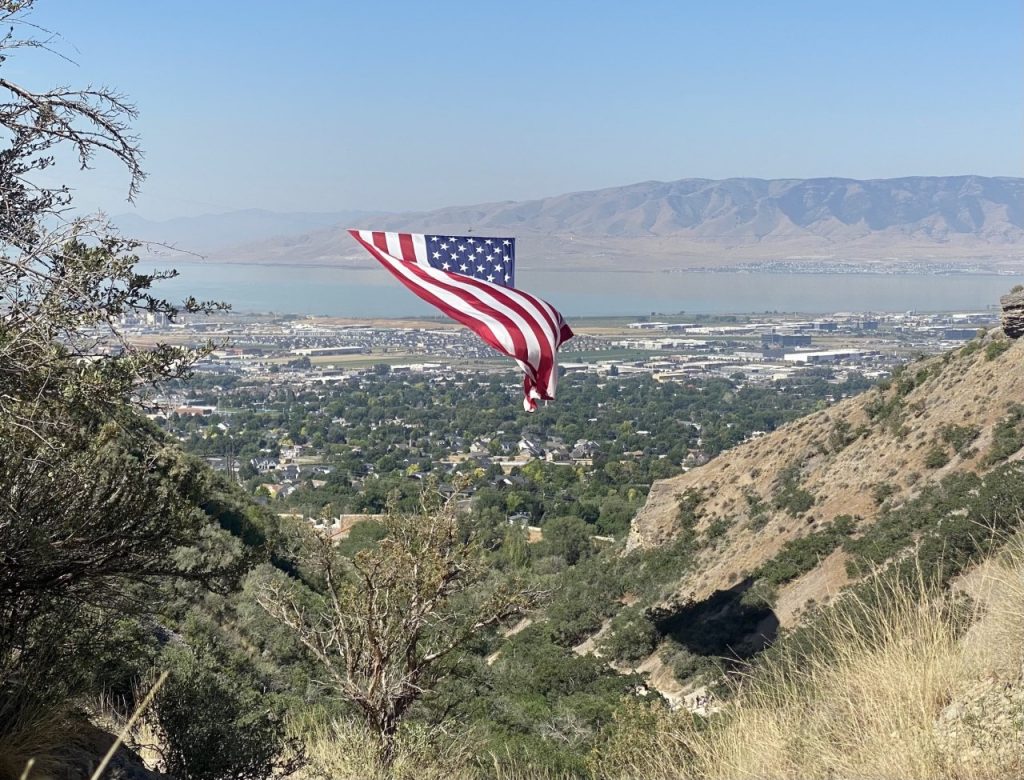 I gradually got higher and higher. Usually every other day, and rather than my noontime, or afternoon hikes, got smart and usually did it by 9:00 AM, or earlier.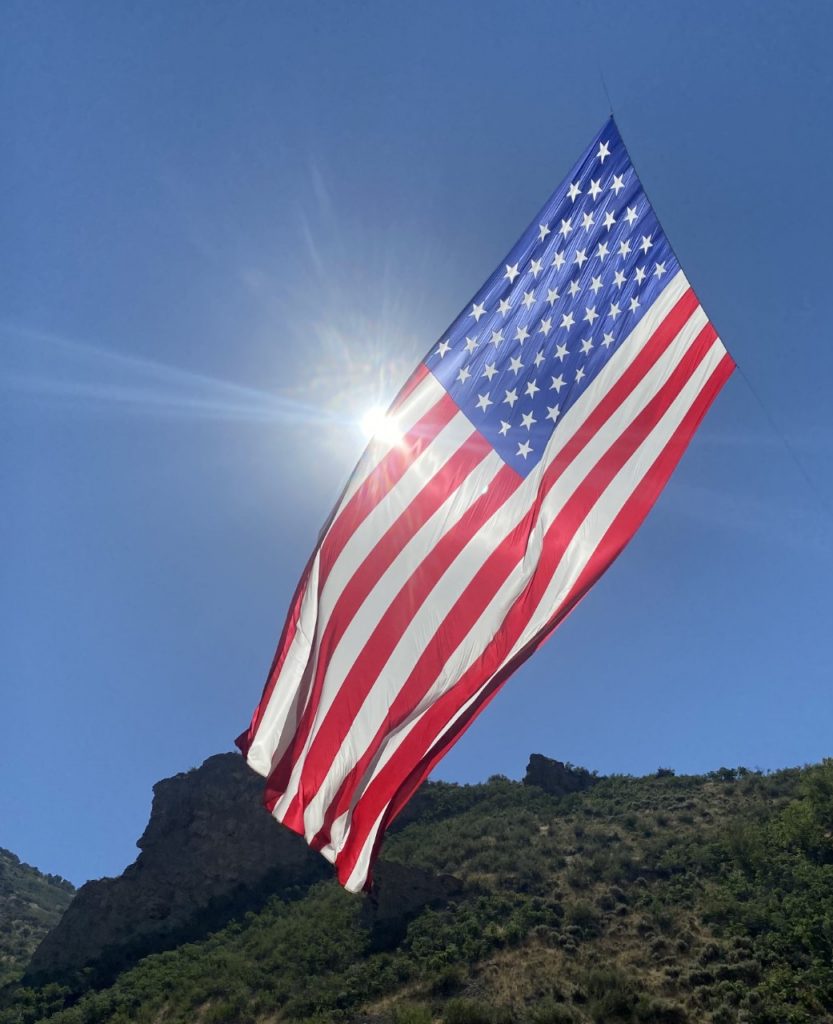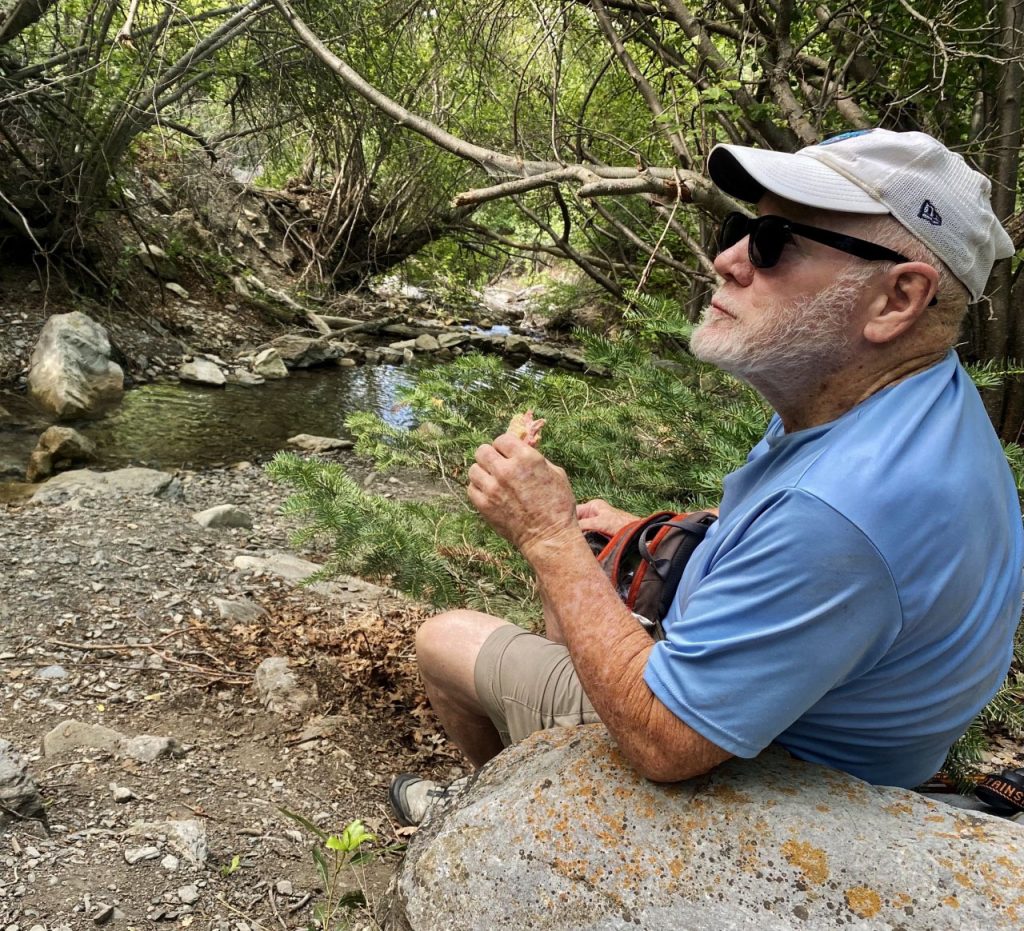 …….and becoming more realistic with my goal of actually doing a 2-3 day backpack or two in the Uintas, and worked on getting the weight I would carry down to under 20 lbs. I decided I would have to sacrifice my BELOVED NIKON camera and incredible lenses: 14-400 mm. zoom lens, as well as my Fish-eye lens , but rather using my iPhone, I worked on piling up rocks and setting it pointed towards where I'd be and put it on video, then edit to save the shots I needed, like this one.
My tech savvy boys, Jesse and Nephi, reminded me about Google, and Amazon, and so a very lightweight piece of equipment was acquired real cheap, along with a tiny remote.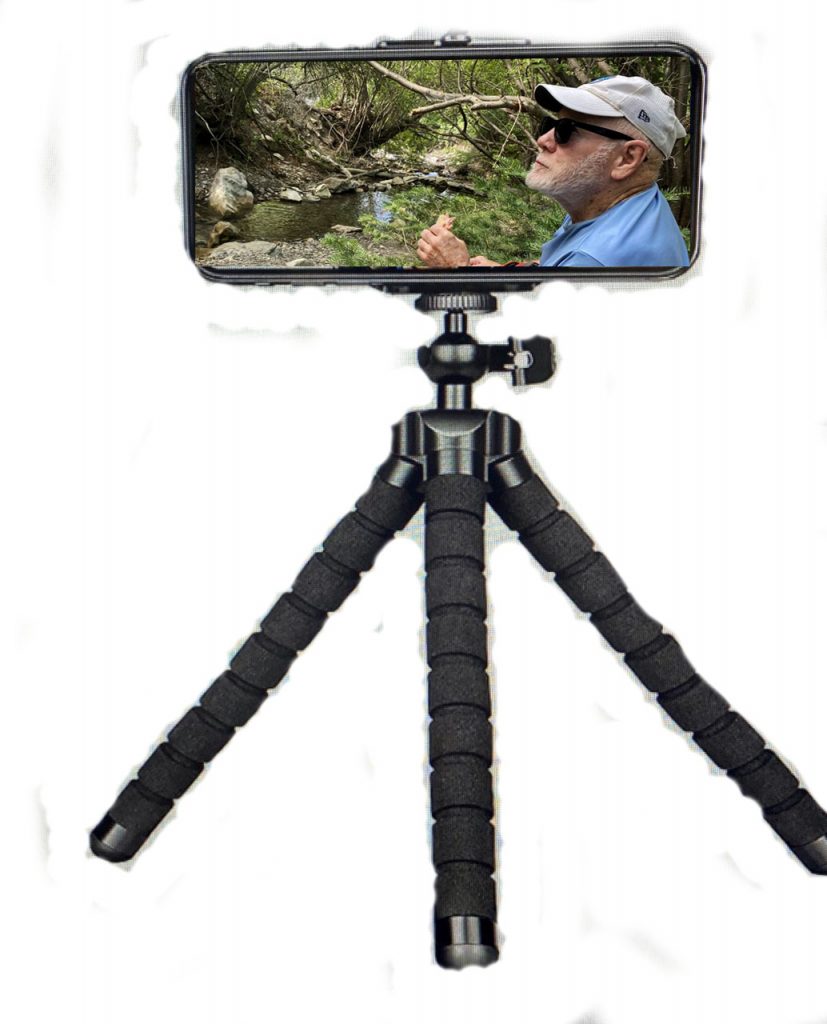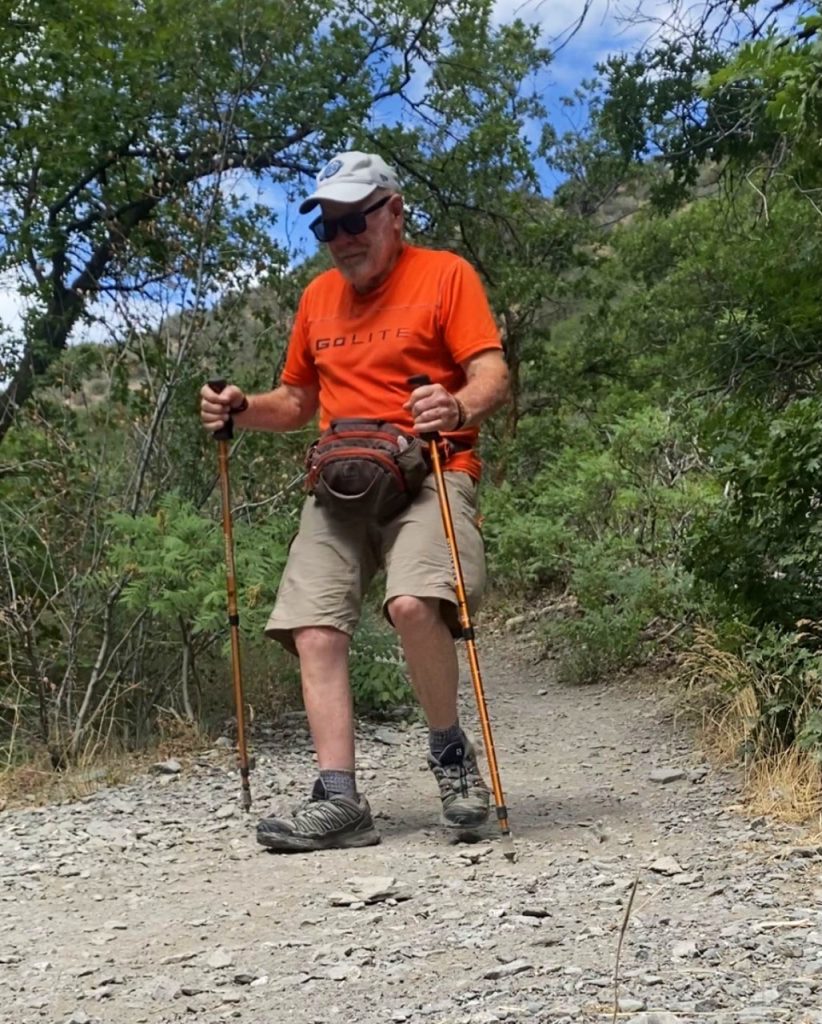 I was gradually getting higher and higher up where I had got to before.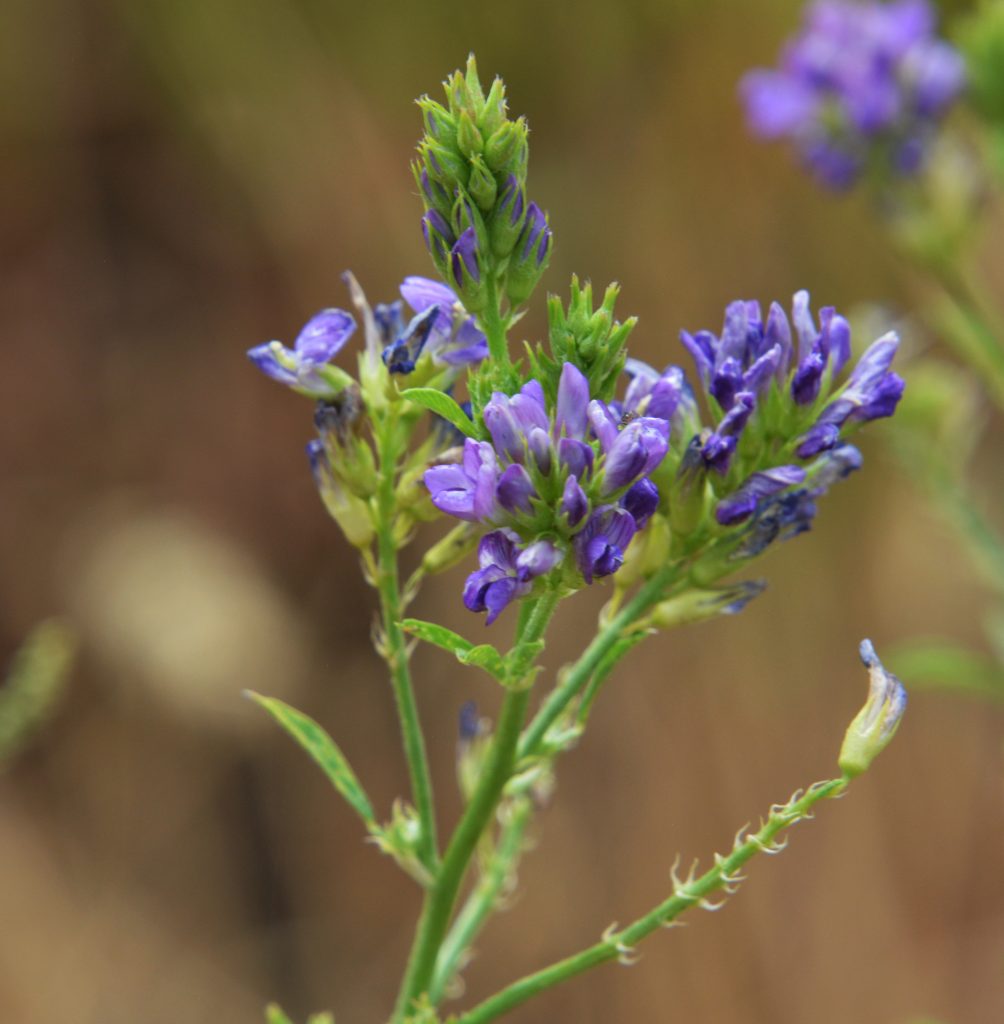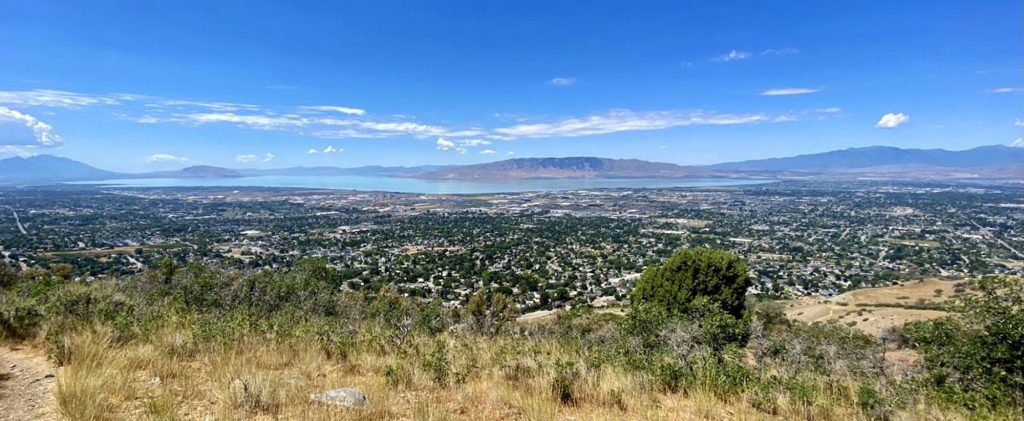 …..and finally got back up to the VALLEY VIEW SPOT, which I've now done 3 Saturdays in a row, and each time taken a different route back down to be building strength and stamina, and eventually get to the point where I can do it and ENJOY IT, RATHER THAN IT BEING PURE TORTURE, which it was the first time of the 3. I've got to get to where a hike into the GRANDADDIES is enjoyable, and even inspiring!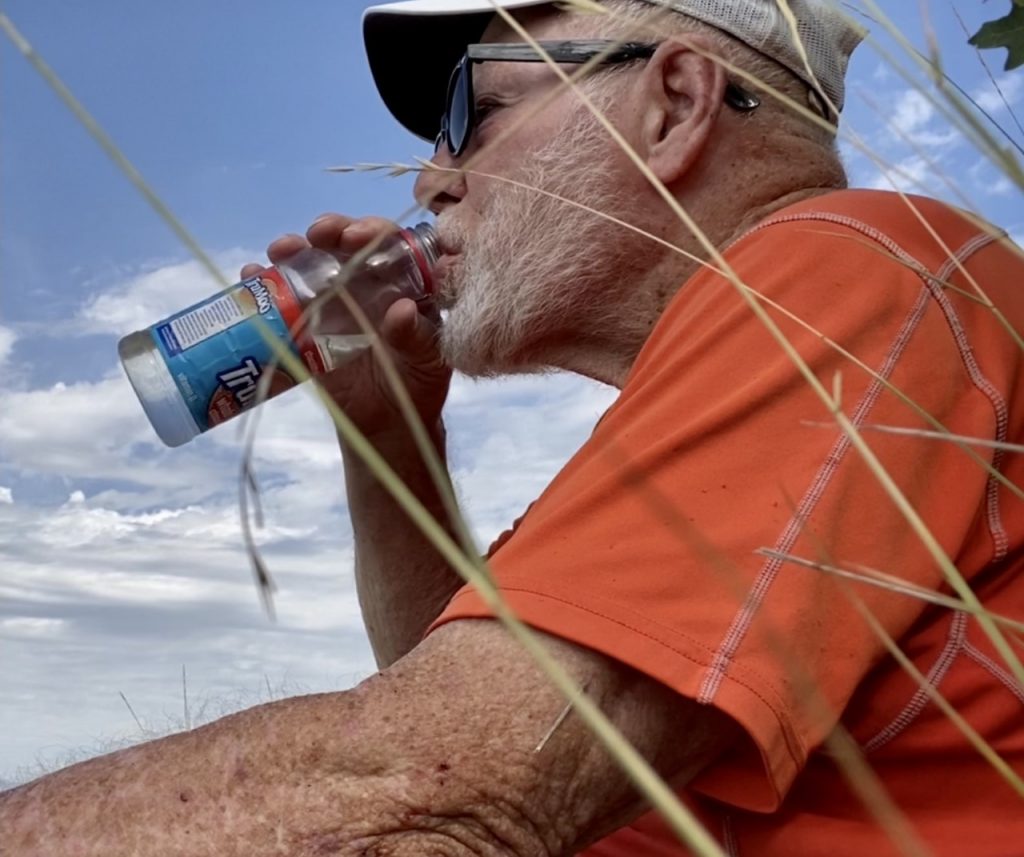 The first of the 3 hikes to the VALLEY VIEW SPOT, I came back down following the trail. For the 2nd time I looked north as we see in this photo, but …….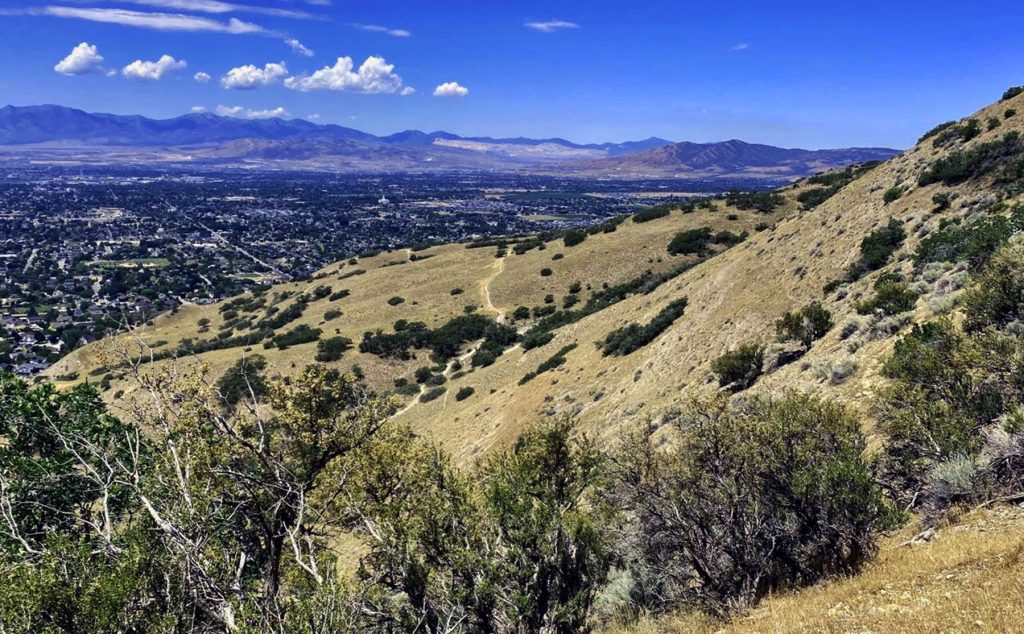 ……..I went down to photograph an earthquake detection site, you see below.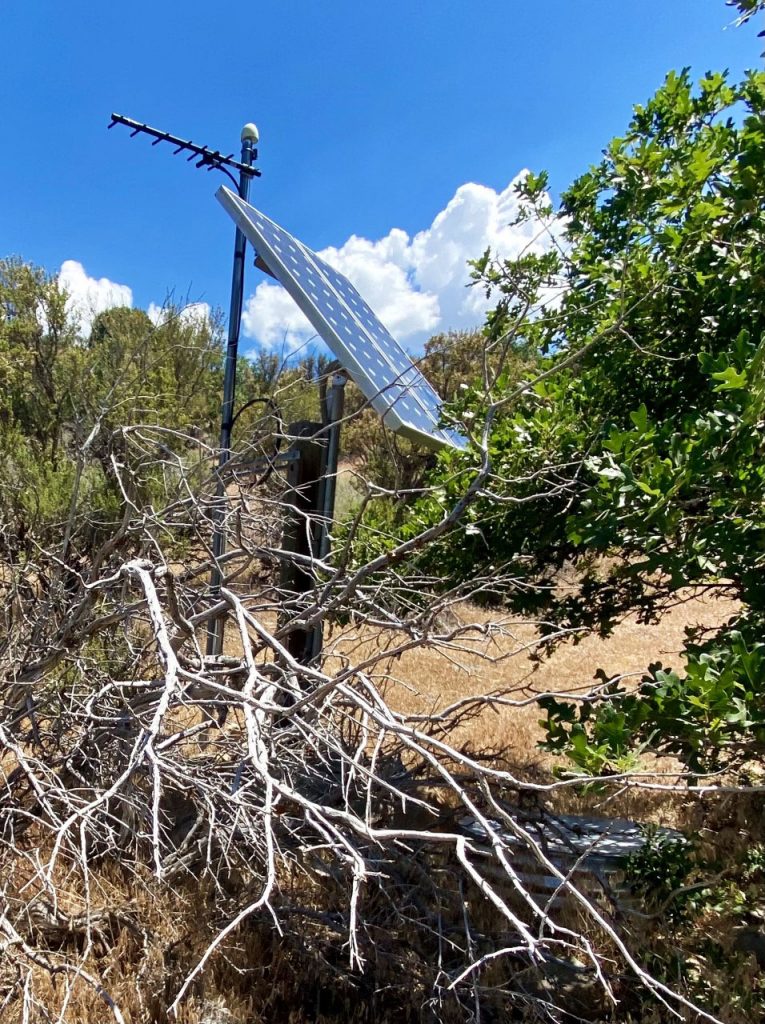 From here I sort of went straight down the mountain, but pretty soon it got real steep and dangerous for me, so had to switch-back over to where it was a little safer, but it was a tough hike for me that had my muscles really sore for the next few days.
YOU'LL NEVER KNOW HOW WONDERFUL IT WAS TO ACTUALLY HAVE MUSCLES BACK TO GET SORE, as 18 months ago the muscles had disappeared and I had no strength!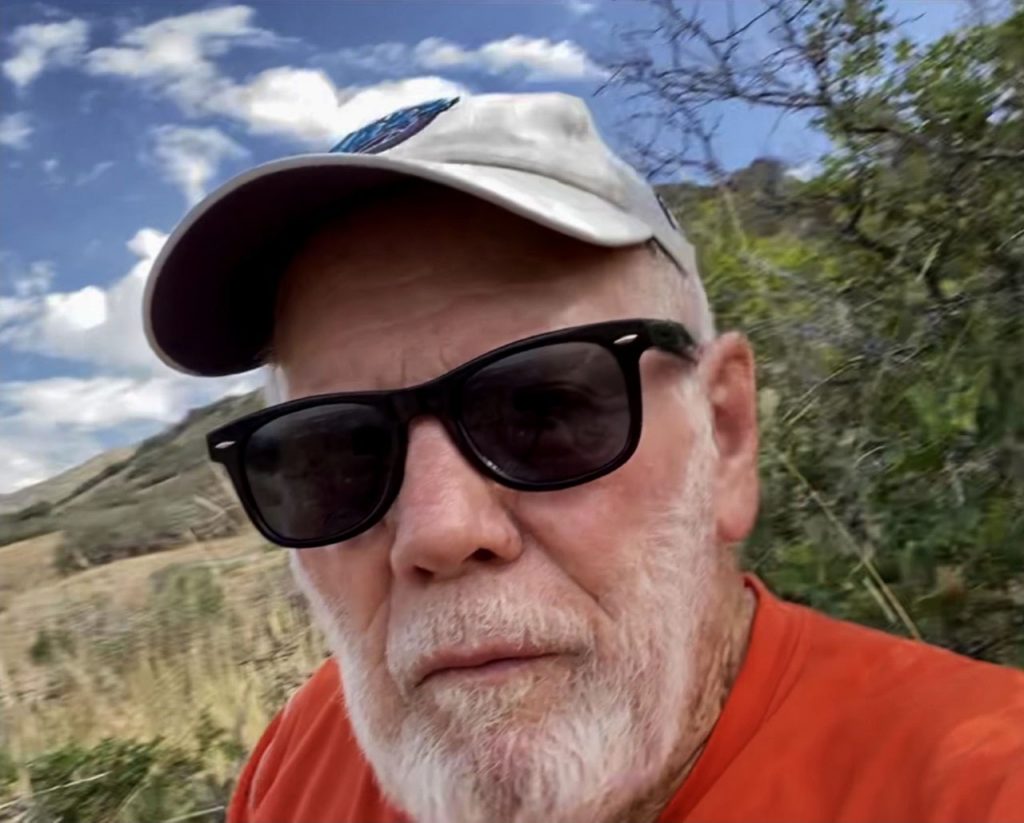 On my 3rd hike to the VALLEY VIEW SPOT, I decided to head north and got on a trail that climbed up higher and eventually got me back down to the trail you see below where I had made a bunch of hikes, and where I had seen my first SEGO LILY, Utah's State Flower.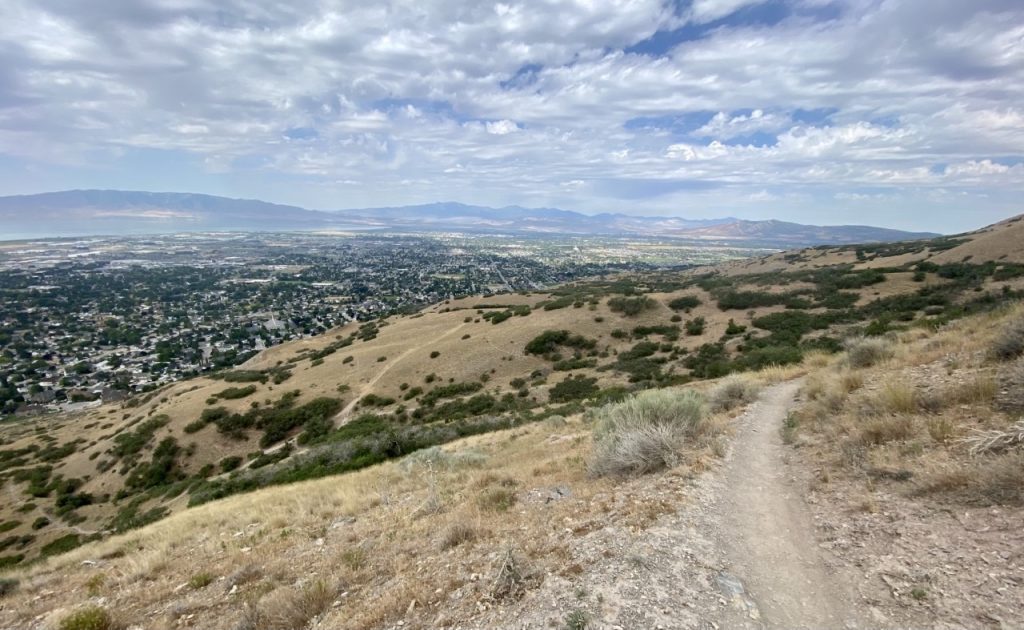 NOW IT'S TIME FOR OUR TOUR OF THE HIGH UINTA MOUNTAINS, North Slope, moving on from our last tour to the Red Castle area, we come to one of the most used trails in the High Uintas–THE HENRY'S FORK TRAIL, "GATEWAY TO KINGS PEAK!"
YOU REALLY NEED TO HAVE MY BOOK. I've been sharing the book in sort of outline style, hoping it would awaken your interest in getting the BOOK, and all the information I'm purposely not sharing in these posts, like the details of the SURVIVAL stories, all kinds of WONDERFUL BACKPACKING OPTIONS FOR EACH TRAILHEAD, the TOPOGRAPHICAL MAPS with trails I have added, with labels and distances, and up-to-date information on the lakes, etc. At the end of this post I'll insert again the photo below and add all the information you'll need to get an online copy, and how you can also get it printed yourself to hold in your hands and read as I'm doing again now myself–and just have to add…….
…..IT'S PRETTY DARNED GOOD–NOTHING ELSE LIKE IT!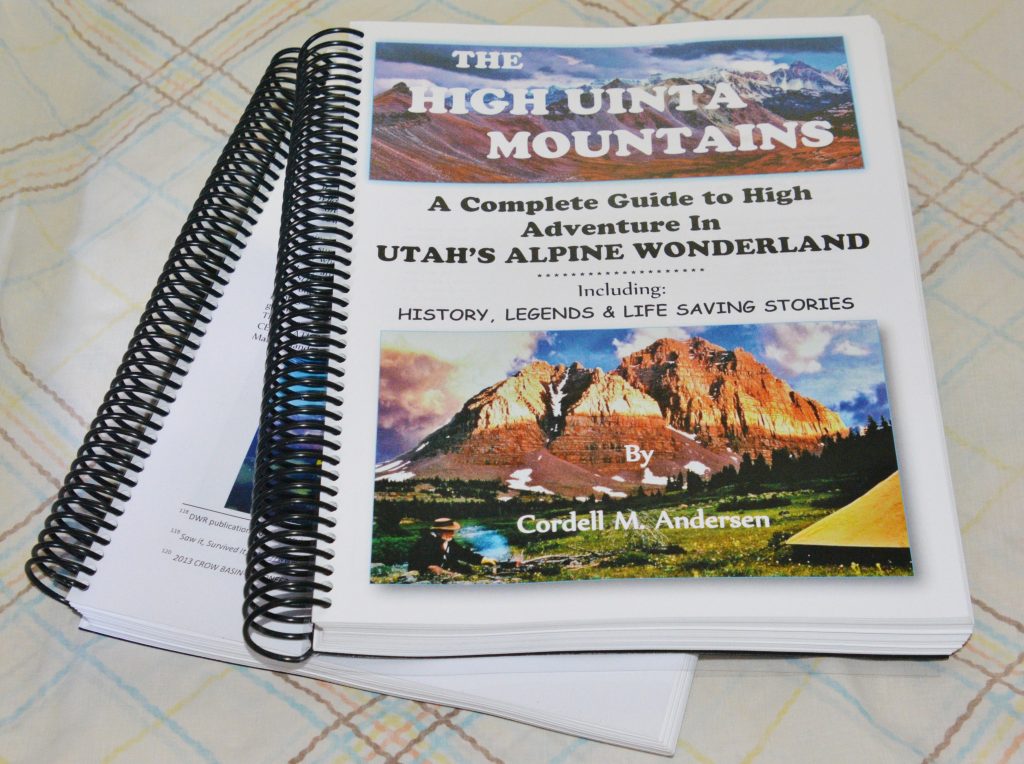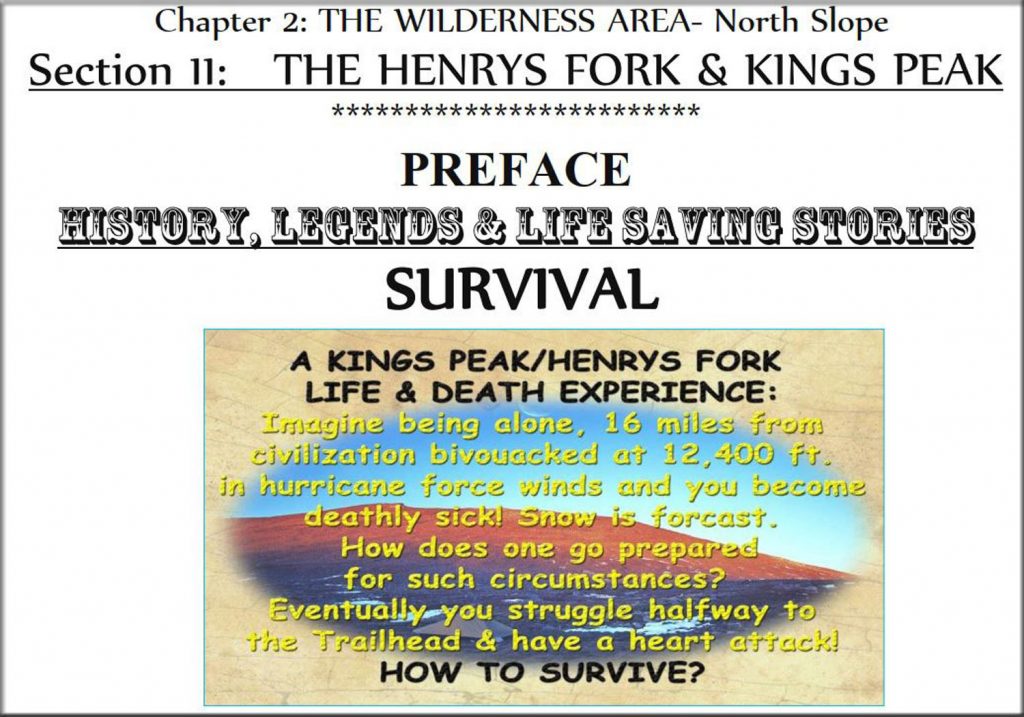 My SURVIVAL ADVENTURE ended with my life SAVED. IT'S DETAILS HAVE SAVED OTHER'S PEOPLE'S LIVES TOO!
THE HENRY'S FORK BASIN.


It was late in the season, 2004, and I was camped just under Anderson Pass & KINGS PEAK! I was limping as had had an emergency surgery on my "motorcycle knee" just 30 days before.

My camp, up where the yellow arrow is pointing, was way above me as I had taken a day hike down to U-75 where I had caught huge brook trout. Mt. Jedediah I have named is above the lake. But on that hike I became deathly sick, and somehow had to make it back up to my camp to survive. My book tells the details of how I made it back, then laid there for two days waiting for the emergency antibiotic to begin taking affect. Snow was on its way……so I had to get out of there soon!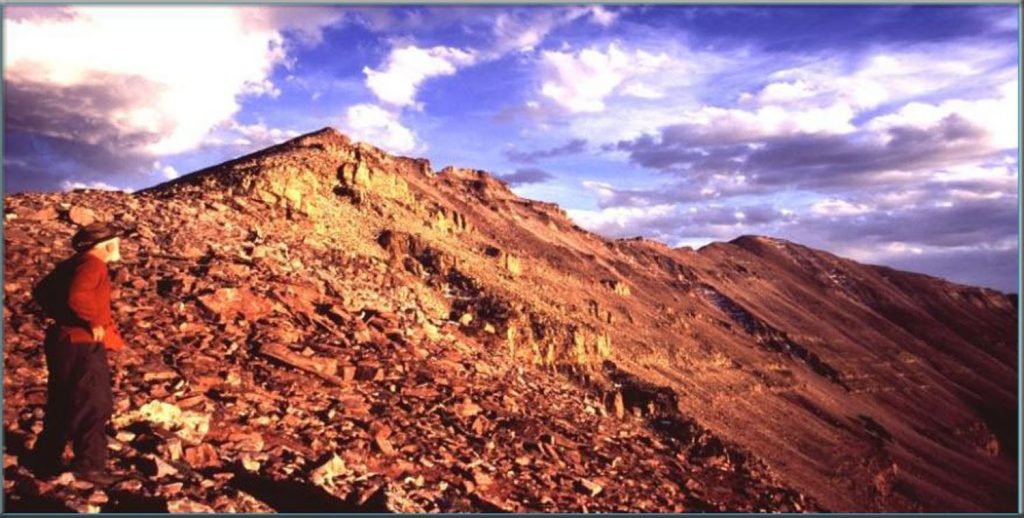 After two days, I made it to Anderson Pass to get this picture, and the next day had to move towards the Trailhead, 16 miles to the north.
I had to move carefully so as to not work up a sweat and let the sickness know it had a great chance to take me down for the count. I made it down to the meadows below Kings Peak and there tripped, but caught myself to prevent falling, but sprained my ankle–so I was all of a sudden doing what I sometimes did to finish the International Half Marathon in Coban, Guatemala:
"LIMPING WITH BOTH LEGS, and DRAGGING ONE BEHIND ME!"
But I made it 8 miles to the Dollar Lake area and camped. Using my satellite phone I called to let the family know where I was and that I would make it out the 8 miles the next day.

But, little did I know the greatest danger would come that night when I had a heart attack and experienced one of the great miracles of my life, as explained in detail in the book. It took me all day, but I did make it to the Trailhead, and on to Ft. Bridger staying in a motel for needed rest.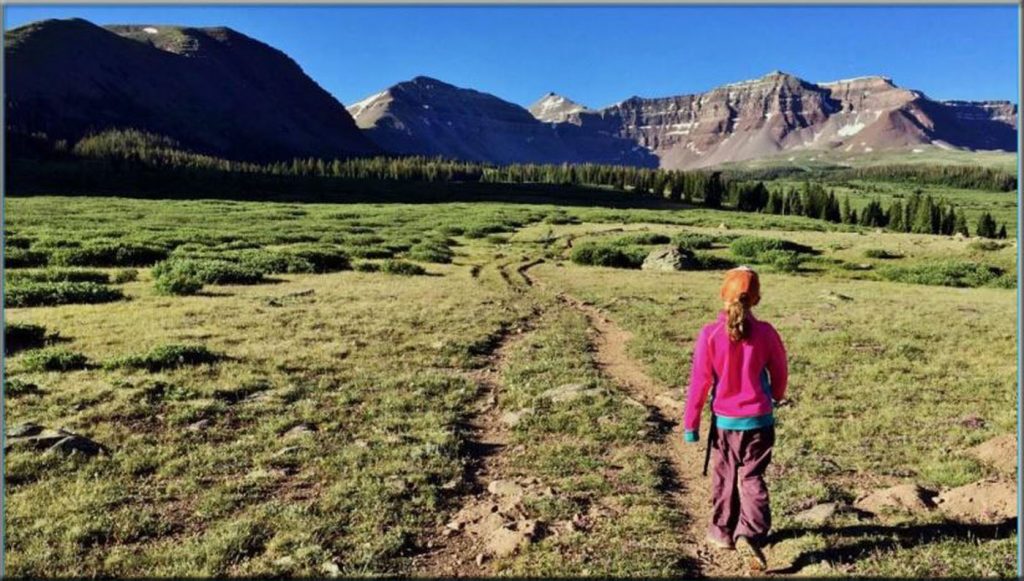 The BOOK in this Henry's Fork section has the ASTOUNDING STORY of 11 year old GRACE Hirschi we see here leaving her father, Jake, in her dust as she zeroes in on KINGS PEAK.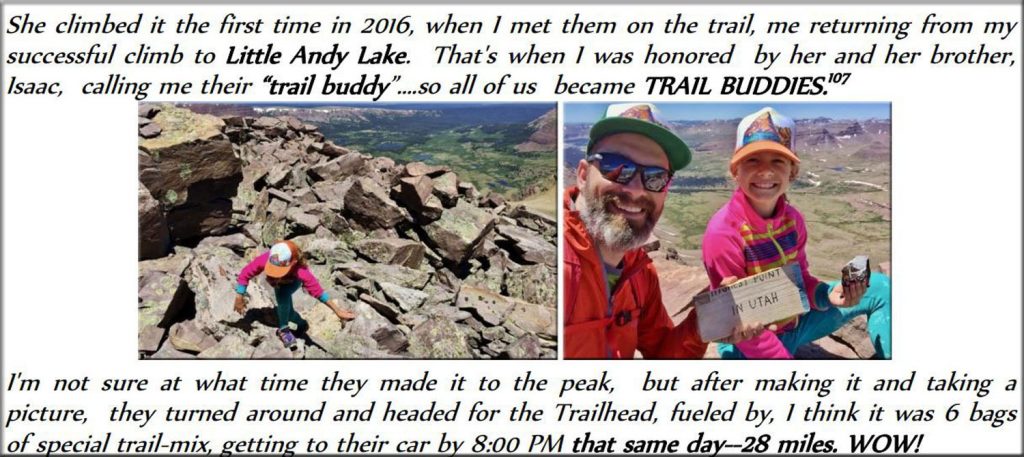 The amazing and inspiring story of JAKE HIRSCHI'S FAMILY: GRACE, ISAAC, and 7 year old NORA is told in several sections of the book. Just that alone is worth the purchase price!

The Henry's Fork/Kings Peak Trail takes you up over Gunsight Pass, and to the Highline Trail then up to Anderson Pass and Kings Peak, but the trail can also take you over Trail Rider Pass to this beautiful sight seen below with Lake Atwood in the distance, where my buddy, Ted Packard caught the Utah (unofficial–19.5 inches) record Arctic Grayling in 1962, and in the foreground is seen an alpine basin I have named GEORGE BEARD BASIN, honoring pioneer artist/photographer George Beard. This above timberline alpine basin, rarely visited is more than worth a visit…….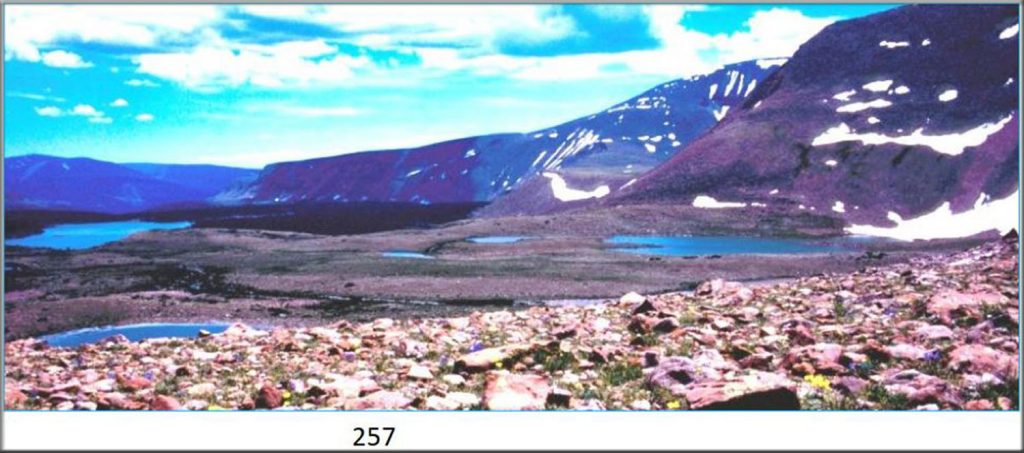 ……along with Beard Lake, that is right up on Trail Rider Pass where I caught the (unofficial) Utah record Eastern Brook Trout, you see below on the left, along with one out of U-75.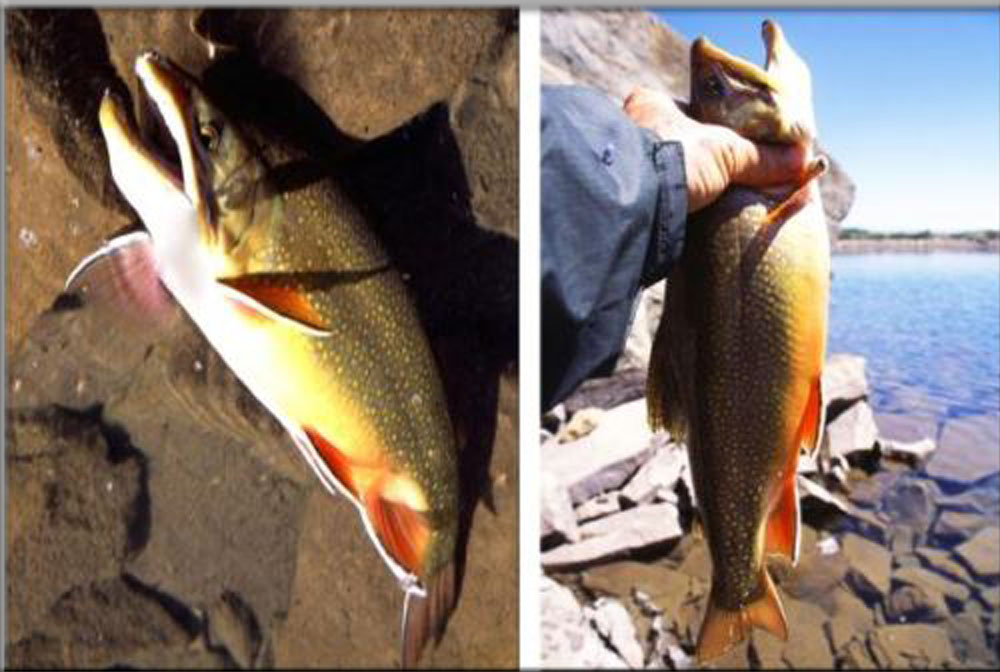 The very heavy bodied, hook-jawed brookie on the left is estimated to be from 28″ to 30″ long which would have been a Utah State record.

I met this group of youth from Washington on Gunsight Pass. They promised to take for me a picture from South Kings Peak of "LITTLE ANDY LAKE" you see on the right, given my nick name as a youth. It is the highest lake in Utah at 12,307 ft.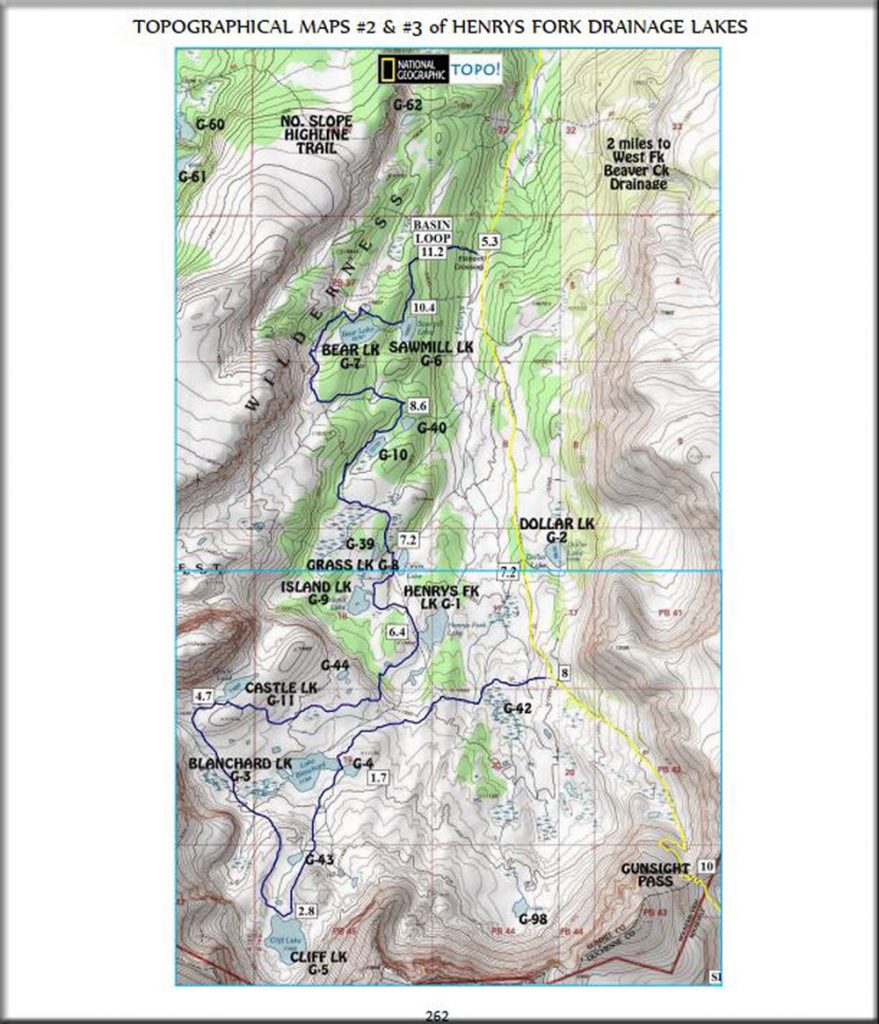 I include this topographical map, from the book, to show you the many lakes in the Henry's Fork Basin, the highest being Cliff Lake we see below in a page shot from the book. The book has detailed information on each of the many lakes.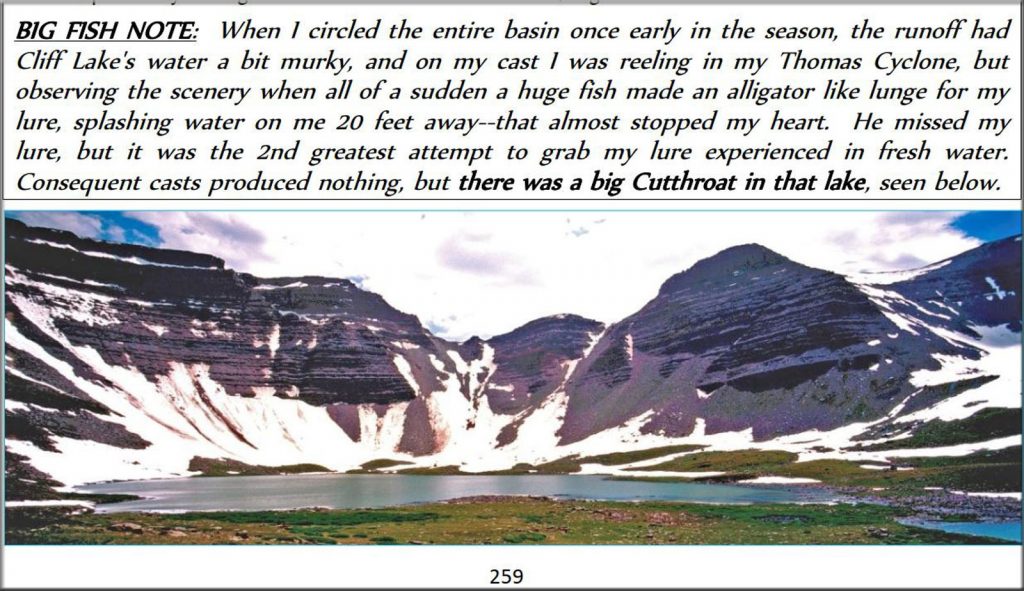 From the Henry's Fork Basin, over to the area around Kings Peak, is where I have seen the most Ptarmigan in the High Uintas. Here I ran into a couple of hunters searching for them.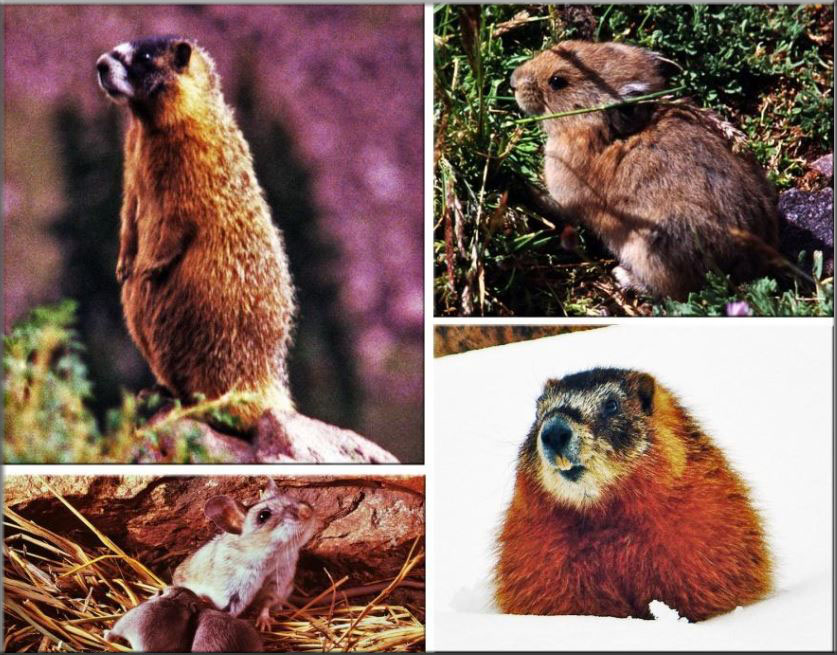 ALL IN ALL A WONDERFUL AREA FOR HIKING, BACKPACKING, EXPLORING, FISHING, PHOTOGRAPHING WILDLIFE, & BEING INSPIRED BY THE LORD'S WONDERFUL VISIONS OF NATURE, WHICH OF COURSE INCLUDE AS MANY MOOSE AS SEEN ANYWHERE IN THE UINTAS.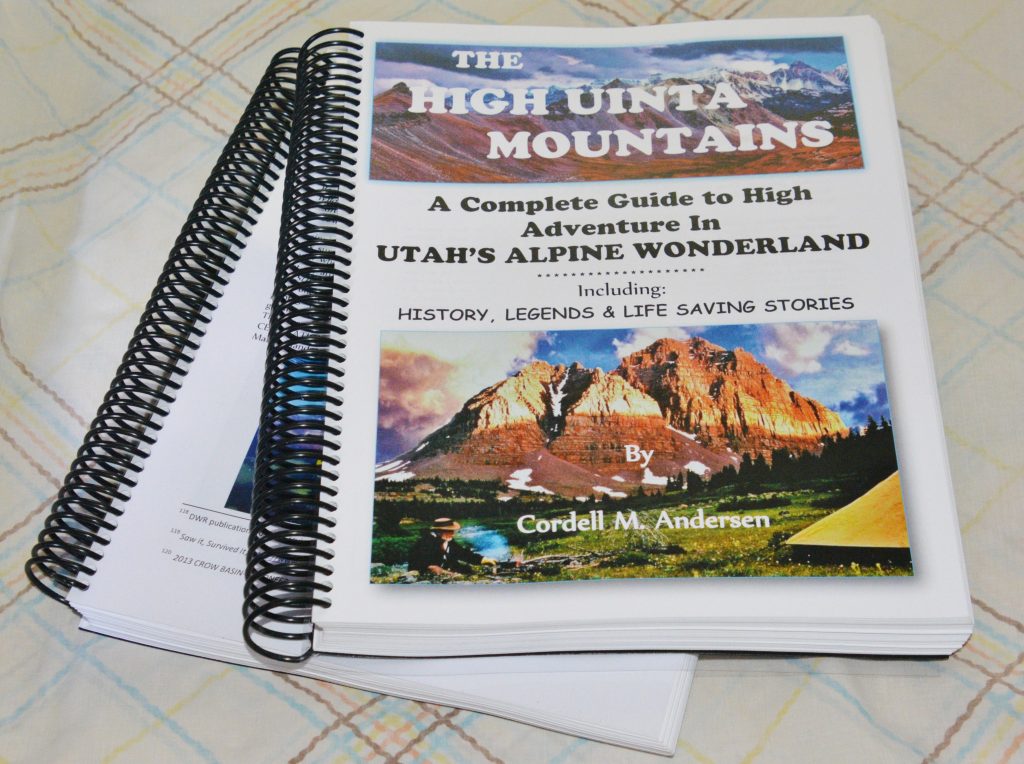 The 730 page digital book is a Guide for adventuring in the Uintas, but also with HISTORY, LEGENDS, the SURVIVAL STORIES OF THOSE WHO DIDN'T MAKE IT & WHY, plus my 8 SURVIVAL STORIES and WHY I'LL BACKPACK THIS SUMMER IN MY 87th YEAR, plus a detailed APPENDIX (among other things has the Anti-Aging Challenge writing), & 14 page INDEX, as well as TOPOGRAPHICAL MAPS WITH ROUTES, DISTANCES & LABELS — to get an online copy of this book, some have called THE ENCYCLOPEDIA OF THE UINTA MOUNTAINS, send me $20 (don't be afraid of sending a $20 bill as we aren't south of the border) along with your email address, and I will immediately email you the link to download the book with my permission to share once with a friend.
Send to:
Cordell Andersen, 444 Elm St., American Fork, Utah 84003
To get a printed version like you see above, get the online book, then put it on a thumb drive and take to your favorite printer. Office Max will do it, but ask them to lighten up the pictures as the one they did for me had the pictures too dark. By far my favorite printer is COPYTEC, 185 West 200 South, Pleasant Grove, Utah 84062
Telephone: 801-785-3680
*******************************
FOR INFORMATION ABOUT MY LIFE AMONG THE MAYA: Go to the GUATEMALAN FOUNDATION'S website with the final addition from the movie THE BOURNE LEGACY which REVEALS THE ANSWER TO the……
..MOST IMPORTANT PERPLEXING QUESTION IN MY ENTIRE 50 YEAR MAYA HISTORY::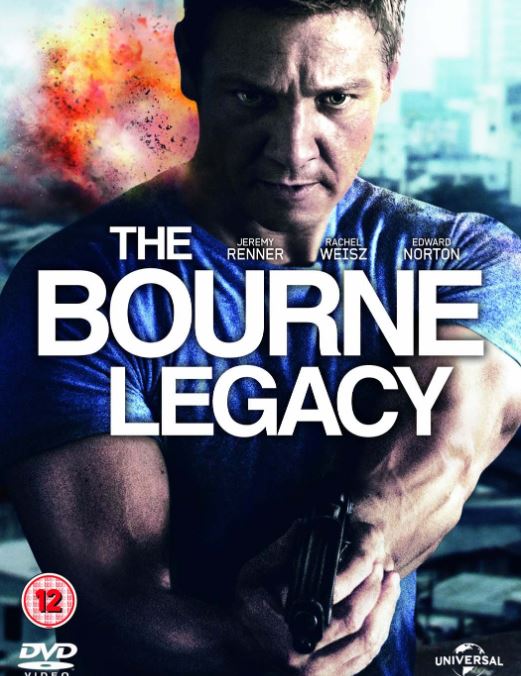 Check out the VERY LAST VERSION of the BOOK now with
THE "MODERN AMMON'S" LEGACY!
Download free the BOOK about my life among the Mayans.
If BOURNE is what attracts your curiosity…and it should, it will best be understood after going through the history where you will find it in Section 29, page 464.