Hi Cordell,
We enjoy the newsletter. Thanks for keeping us updated and motivated trying to keep up with you.
Hirschi family here. Met you on Henry Fork Trail last year. Wanted to update you with some photos taken from this season.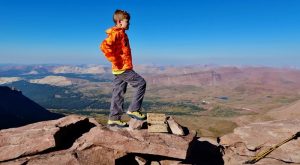 This is Isaac on his second ascent of Kings. On the hike in, he remembered exactly where he met you on the trail. He said as we hiked by, "hey, isn't this where we met our trail buddy"?
Dollar Lake was so crowded we ended up camping high in the basin. We were happy to see a forest ranger at the trailhead teaching Leave No Trace to everyone hiking in for the busy weekend. Way to go Rangers! Thanks for educating and reminding all backcountry users!
Beautiful and empty below Kings Peak.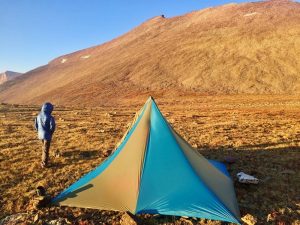 Spent some time in China Meadows fishing with Grace! Learning how to fly fish.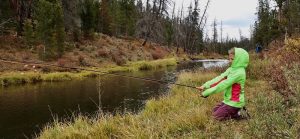 Different views of Reid's Peak from Cuberant. We go ice climbing between Baldy and Reid's.
Fresh Snow hiking on the north slope
It has to be COLD to freeze a river. 6° on the Henry Fork.
Late fall photos from Chepeta Lake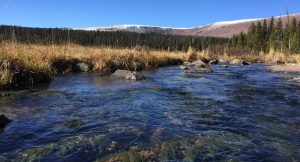 Looking forward to your book.
Regards
Hirschi Family 
************************************************
Hey MY LITTLE TRAIL BUDDIES, & parents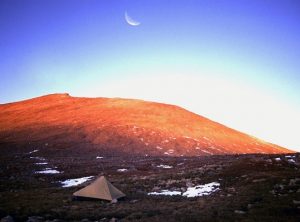 Be in touch your "TRAIL BUDDY…LITTLE ANDY"
*******************************************
About "THE BOOK?"
I have finished the PREFACE, INTRODUCTION & working on:
The  FORWARD 
First, each Section and Chapter will be prefaced with one page like the following:
HISTORY/LEGENDS & FASCINATING STORIES
THE VERY FIRST LOOP TOUR OF THE UINTAS
Note:  Done in a model T-Ford pulling a wood trailer in 1926
Then, following the 1-page description of that epic journey, comes the 
FORWARD entitled:
"Merrily We Roll Along"
In Our Cars Doing a 500 Mile Loop Tour of the UINTA MOUNTAINS
After that car tour guide showing all the wonderful fascination one can see from a car tour comes the heart of the book in 
Section 1:
 A GUIDE TO THE HIGH UINTAS WILDERNESS,
 followed by:
Section 2:  The WESTERN UINTAS
Section 3:  The EASTERN UINTAS
&
Section 4:  A GUIDE TO LIGHTWEIGHT BACKPACKING & SURVIVAL
Notes & References
Index