If you are interested in the digital BOOK for $19.95 click on the above link in the MENU, or this one>PURCHASE BOOK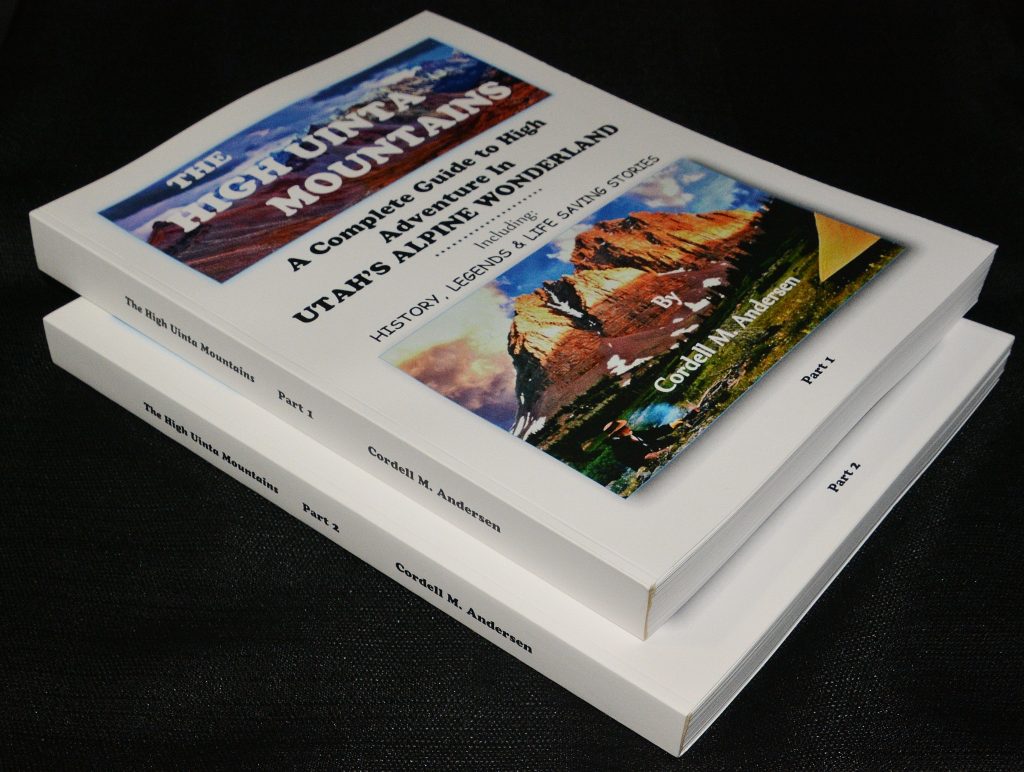 If your interest is having a PRINTED COPY OF THE BOOK, $140 for spiral binding–seen below, $150 for regular binding–library friendly seen above–both prices include sales tax, and UPS shipping, email me at: cordellandersen@hotmail.com. When we have accumulated a list of 10 or more interested for one binding or another, I will advise you so you can send me a check, and I will place the order with the printer — and in short order ship your book via UPS.
Concerning printing yourself, or having a digital copy printed at the printer of your choice, the Copyright page says:
"Printing of the entire eBook, or portions of it, can be made–BY THOSE WHO HAVE PURCHASED THE DIGITAL BOOK– for personal, non-commercial purposes, such as placing it in a library available to the public, guidance for auto-tours, hikes, backpacks, horse & goat packing, but only by those who have purchased the e-Book, as long as credit for what is reproduced be given the author. Other uses of the eBook, portions thereof, and photographs cannot be reproduced or transmitted in any form or by any means— electronic, photocopying, or otherwise, without prior written permission from the author—except for personal, non-commercial use by a purchaser of the digital-book or with the clear objective of promoting the availability and distribution of this book for the public good."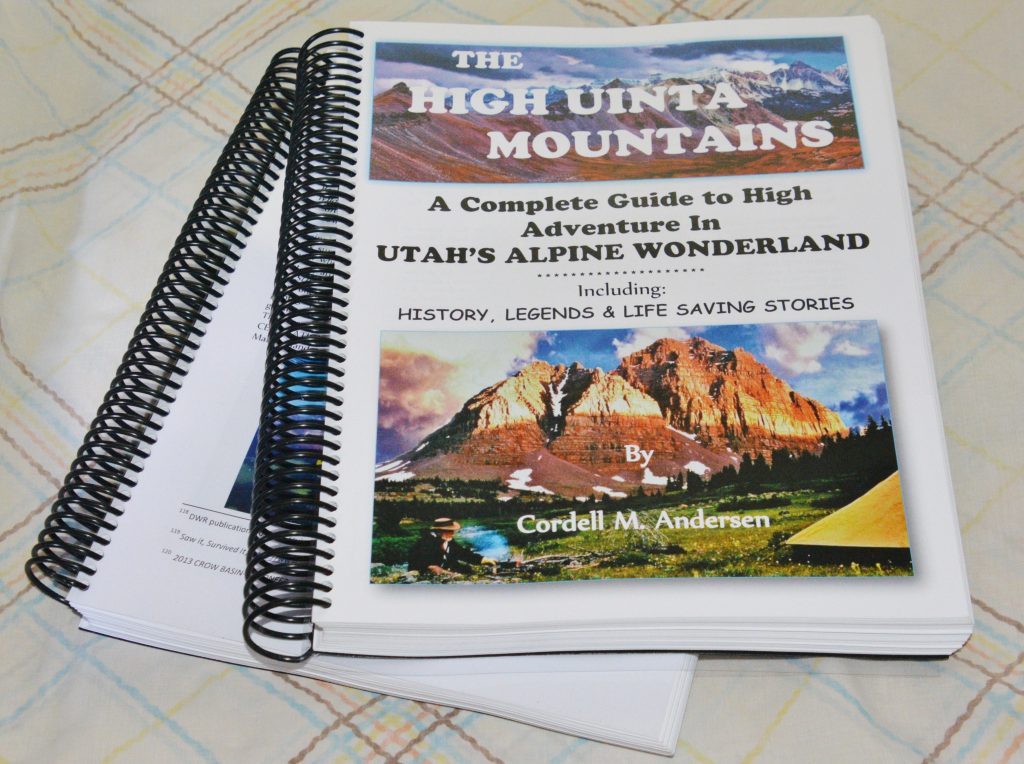 THE FIRST ORDER OF 10 WAS MADE, DELIVERED & SHIPPED INCLUDING FOR OUR FIRST MUSEUM & FOR A LIBRARY THAT ORDERED TWO and for 7 HIGH UINTA FRIENDS! A NEW LIST HAS BEEN STARTED with several on it.
*******************************
The first to get the book printed–on his own, was one of my Explorer-Scouts from 1962, Merrill Finlayson, who said:
"I have mine and am loving it! Nothing like holding a good book in your hands. Thanks Cordell!"
****************
ORIGINAL WEBSITE
if you're interested in seeing my ORIGINAL WEBSITE click on that link to bring back some great old memories & see some things not accessed with the new site, like my "Checkered autobiography," and more.
******************************
Watch 9 min. YouTube video describing the book, click on that link
************************
ALREADY COMPLETED — ZIONS BANK "SPEAKING ON BUSINESS" WORTH LISTENING TO
I'll include below a link so you can listen to the feature by Chris Redgrave, Vice President of ZIONS BANK…………..
………………clicking on this link:
**********************************
CALENDAR OF UPCOMING EVENT
At the Salt Lake REI Store,
Lecture/presentation –October 15 – Tuesday 6:30-8:00 — FREE
COMPLETED WITH GREAT SUCCESS — Thanks a million to all!
ALL MY REMAINING THUMBS DRIVES WERE SOLD (more on order), plus digital books sold, and NOW 3 ORDERS FOR THE PRINTED VERSION–with 7 remaining before making an order with the printer.
**********************
REPORT ON PRESENTATION AT REI Salt Lake City on Oct. 15th
I was appreciative of a good-sized group, especially as among them was my life-long backpacking buddy Ted Packard, and my sister Jolene Andersen along with a dozen or so other family members. I'll insert below pictures of me with Ted and Jolene, but first a humorous reaction by my daughter, Cindy Marie as she reported on Facebook. She said:
" Dad did so good at his High Uintas presentation! He's so funny! His teeth started to fall out & he told us all about it as he was taking them out, as he said, 'To avoid choking to death and be able to finish!'……haha! So many great things! Funny things! Cordell Andersen is a great story teller! 83 yrs young & killing it! just released his book! check it out!"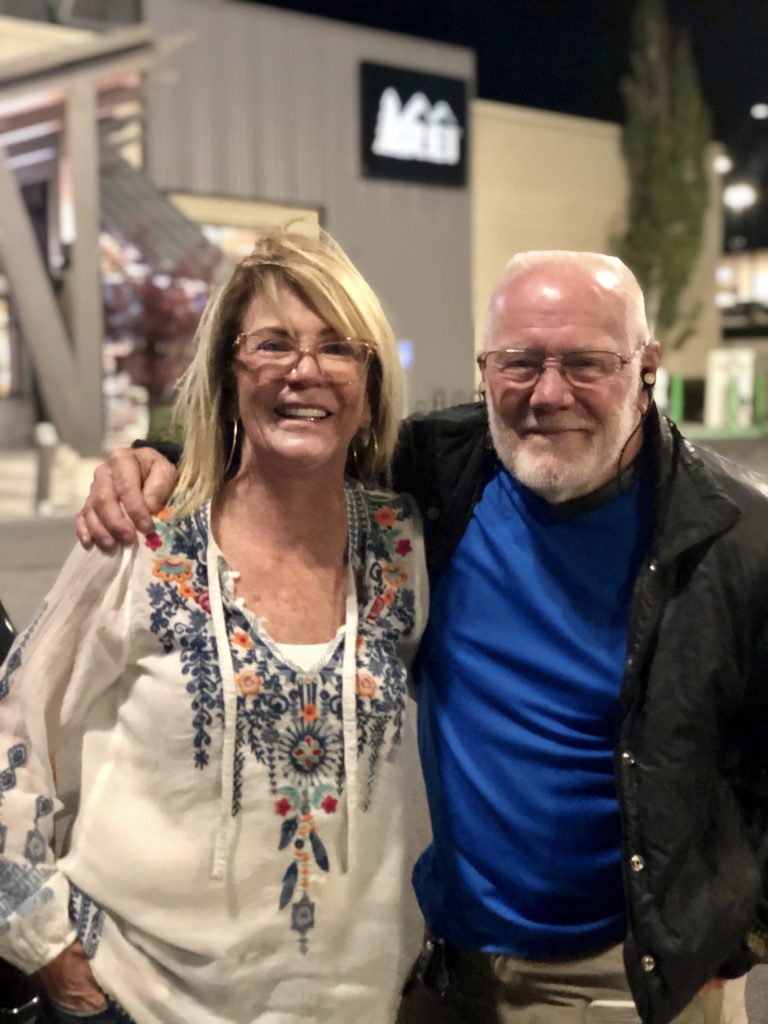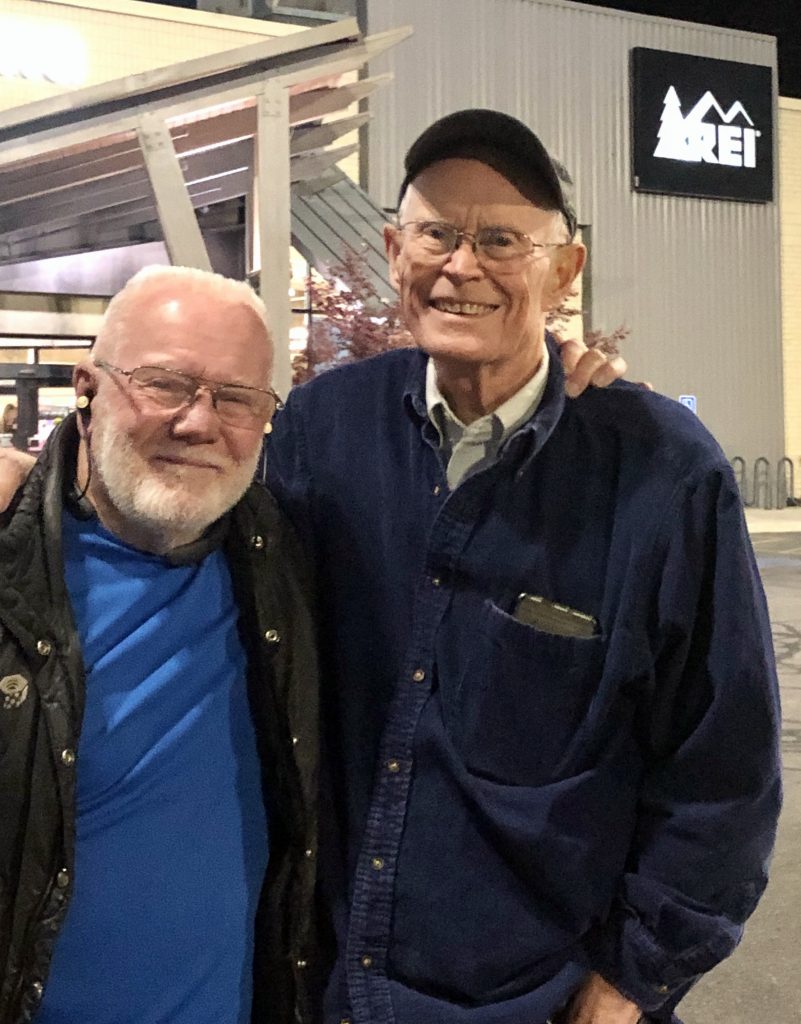 NEXT
Lecture/presentation –December 10 – Tuesday 7:00 PM — FREE for the public at the monthly meeting of the
UTAH VALLEY HISTORICAL SOCIETY
At the Provo City Public Library, Room 201, 550 N. University Avenue
The presentation will be a history-oriented description of the 67-year creation of THE UINTAS BOOK, and an 856-mile historical auto-loop tour of the Uinta Mountains demonstrating the mountains equal to or better than many National Parks.
****************************
HIGH UINTAS NEWSLETTERS – beginning 04/19/19