We see below a sort of one picture depiction of the HIGH UINTAS PROJECT & publishing of the book. It started in summer 2003–then 2,000+ miles of backpacking /exploration later, the book was published online in 2017 on my 81st birthday. Then came the last 12 months–2020-2021– going through near death, to not being able to walk…..and my effort to NOT GIVE UP!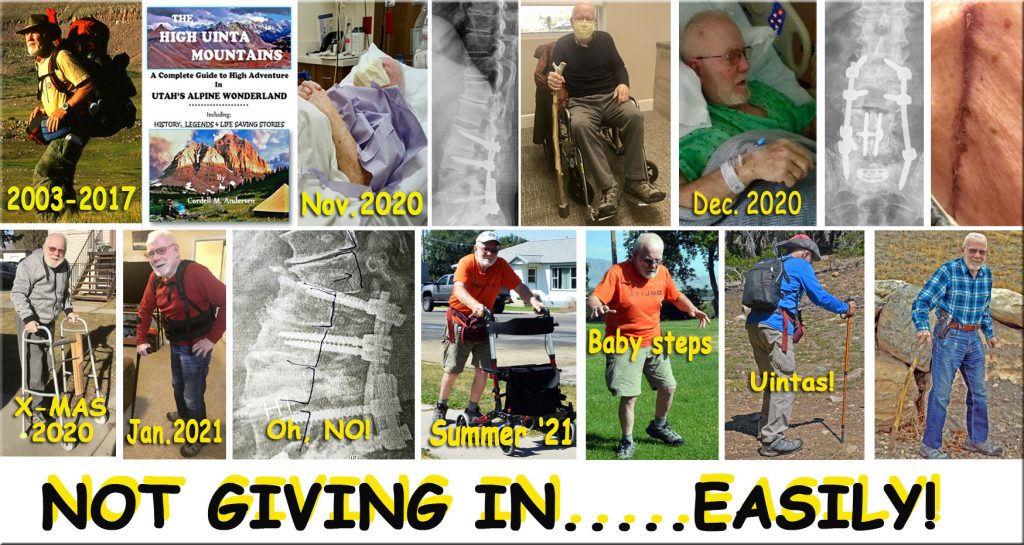 By November 2020–with 10 surgeries, two radiation treatments for cancer, and worn out joints and body parts–were all catching up with me, necessitating on November 13, 2020 the 3rd back surgery with more titanium appliances trying to keep my spine aligned properly, shown above. That began a YEAR OF STRUGGLE DEPICTED IN THE MONTAGE OF PHOTOS. The November surgery backfired and I couldn't walk, nor stand up to take a shower, and my right leg literally died, leading to emergency surgery in Dec. which helped but not being able to exercise–the muscle disappeared and leg looked like a holocausts victim, but I couldn't give in, and in my desperation wasn't cautious enough……so in January I took 3 FALLS RESULTING IN A FRACTURE IN MY SPINE FORCING ME TO BE CAREFUL AND OVER SEVERAL MONTHS THE CRACKS IN MY VERTEBRAE HEALED, BUT……EVOLVED THE BEGINNING OF A DANGEROUS MISALIGNMENT OF MY SPINE…….
THE PRESENT CHALLENGE IS SEEN BELOW IN AN X-RAY THAT SHOWS A DANGEROUS MISALIGNMENT.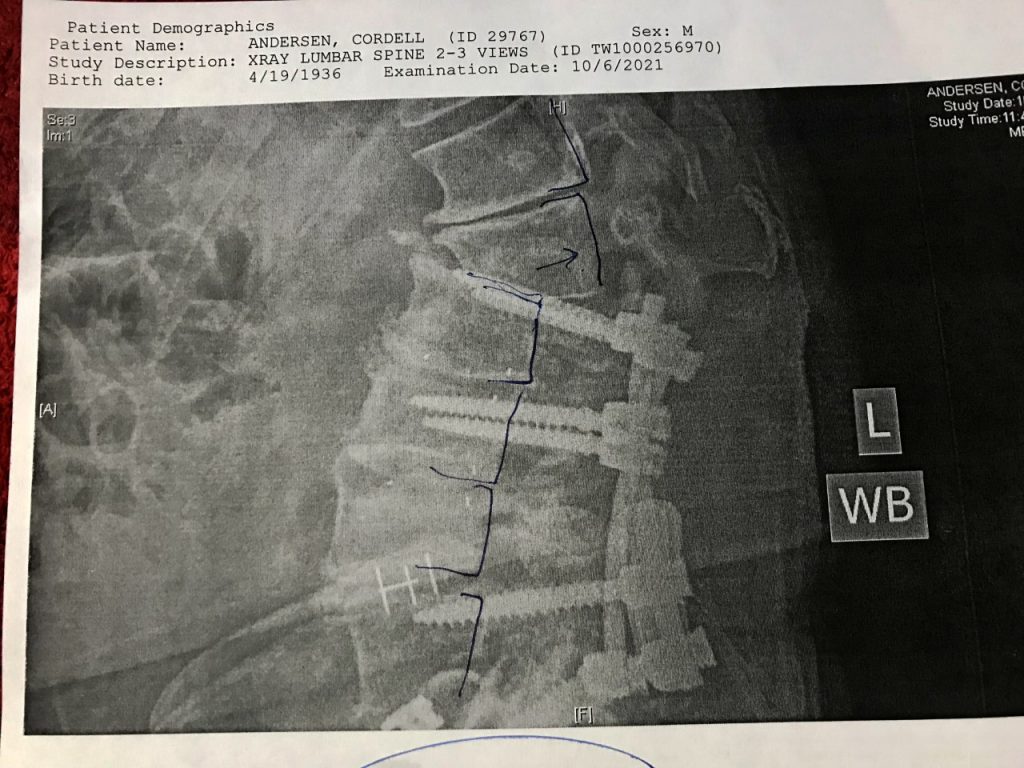 The lower vertebrae's are misaligned with the upper ones and at an angle are pushing up on the inside corner of the upper ones. If it slipped a bit more it could cut the spinal chord!
My spine specialist and spine surgeon agree that another fall, such as I had back in January–or for sure the "FLYING FALL" I took in the Uintas on May 11, 2020 (scroll way down to learn about it), could paralyze me, or kill me–SO I HAVE TO WORK AT STRENGTHENING MYSELF AND GETTING STRONGER–CAREFULLY!
More surgeries? I was first told by the surgeon it could take from 4 to 5 surgeries to correct everything, and in my 86th year that didn't sound very inviting–the Dr. himself saying, "I WISH YOU WERE 65 RATHER THAN 85!" but added, "You are amazing and in better health at 85 than most of us are at 65!" ………. so I'm carefully working on strengthening myself, as depicted in the montage and as reported in previous posts you can see by scrolling down–even using my WALKER for long distance walks………

……….my last one DOING A HALF MARATHON WITH MY WALKER AND BEATING THE KENYANS!–almost losing when TWO BEAUTIFUL YOUNG LADIES TRIED TO DO A "LOVE KIDNAPPING!"
WHAT? YOU DON'T BELIEVE ME? SCROLL DOWN AND GET THE "rest of the story" in my last posts. You will notice that I'm doing my darndest to laugh at me getting OLD!
I will only go for another surgery if necessary to save my life.
IN THE MEANTIME GET MY BOOK SO YOU'LL HAVE SOME FASCINATING READING WITH YOUR KIDS, OR GRANDKIDS DURING THE LONG UPCOMING WINTER! YOU'LL BE GETTING THE ONLY BOOK IN EXISTENCE ON THE UINTAS WITH COLOR PHOTOS, THE INCREDIBLE HISTORY, FASCINATING LEGENDS, & SURVIVAL STORIES THAT HAVE ALREADY SAVED MANY LIVES!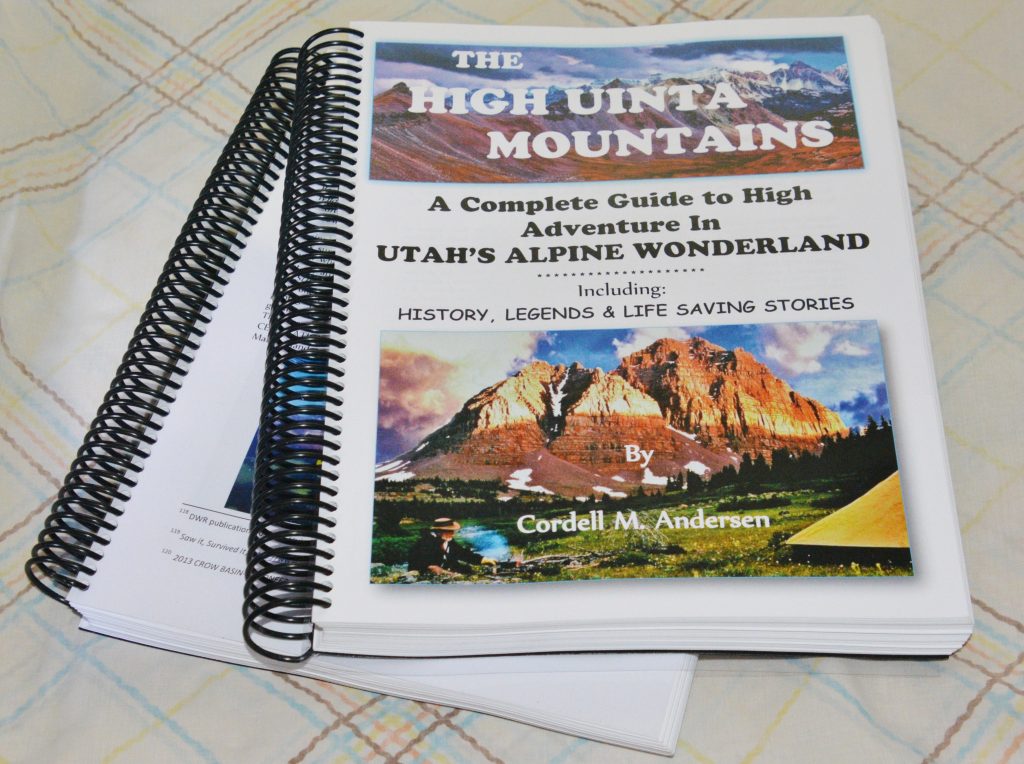 ………..and I must add, the BOOK has an EXCLUSVIE 89 page guide to doing a 856 MILE AUTO LOOP TOUR OF THE UINTA MOUNTAINS that show our UINTAS to be equal to or BETTER THAN MOST NATIONAL PARKS. My spine doctor, Dr. Allan Colledge, bought a print book and with his wife did the tour using the book as their guide in 2020, and when I afterwards went to him for one of my emergencies–HE IGNORED MY REASON FOR SEEING HIM, AND……
…HE RATHER WENT ON AND ON PRAISING THE GUIDE AND THEIR TOUR of our wonderful HIGH UINTA MOUNTAINS!
The good doctor finally got through with the Uintas and inquired why I had come to see him….eventually leading to two more surgeries and a very challenging year–NOW OF COURSE PERHAPS THE GREATEST CHALLENGE OF MY PROJECT!
Above we see the print version of the 730 page, two volume book. For $20 you can purchase a link to download the book to your computer. Send in the mail (if you don't have checks anymore, just send a $20 bill–we aren't in Guatemala, so you can trust the mailman), or drop by my place with $20 at 444 Elm St., American Fork, Utah. I live in the funky little white trailer parked at my son Jesse's home behind my son Nephi's luxurious mobile home. Give me your email, and I'll send or give you the link so you can download it. If you send a check, make it to
Cordell Andersen.
Once you have it on your computer, if you want a printed copy as seen above, you can put it on a thumb drive and take to your favorite printer. If you are in the Utah Valley area, my printer, COPYTEC does an excellent job with perfect color reproduction and the best paper. Their address is: 185 West 200 South, Pleasant Grove, Utah 84062, Tel. 801-785-3680. Online: www.copyteconline.com.
In the beginning I had one printed for me at OFFICE MAX that cost me $173.50 and then I found COPYTEC and was able to offer a printed book for $140, but prices have gone up a lot so the last one I had printed cost $170 and I lost money. MORE THAN 50 paid the big bucks to get the printed version–and LOVE IT!
I'm not quite as mobile as before, so now, best get it done yourself. NOTE: If you go to OFFICE MAX make sure and tell them to lighten up the photos as the one done for me had them too dark and I had to give that copy away to a friend!
MORE SURGERIES FOR "LITTLE ANDY"
My motto over many years has been "NEVER, NEVER, NEVER GIVE IN….EASILY!"
Now, on November 8th I've had two eye surgeries to get rid of cataracts and do lens replacement on my both eyes–that now are almost like knew — 20/20. On November 17th will have surgery–to reduce my nasal terminates so I can breath normally again for the first time in years and be able to better handle the High Uinta altitudes.
That will bring my surgeries to 15 since I began my HIGH UINTAS PROJECT…..with the 2,000+ miles of backpacking gradually wearing out some body parts, the unsalvageable ones removed, and others rebuilt with titanium. SO SOON I WILL BE A NEW MAN…….SO DON'T BE SURPRISED IF YOU RUN INTO AN OLD GUY IN HIS 87th YEAR ON SOME HIGH UINTA TRAIL IN 2022!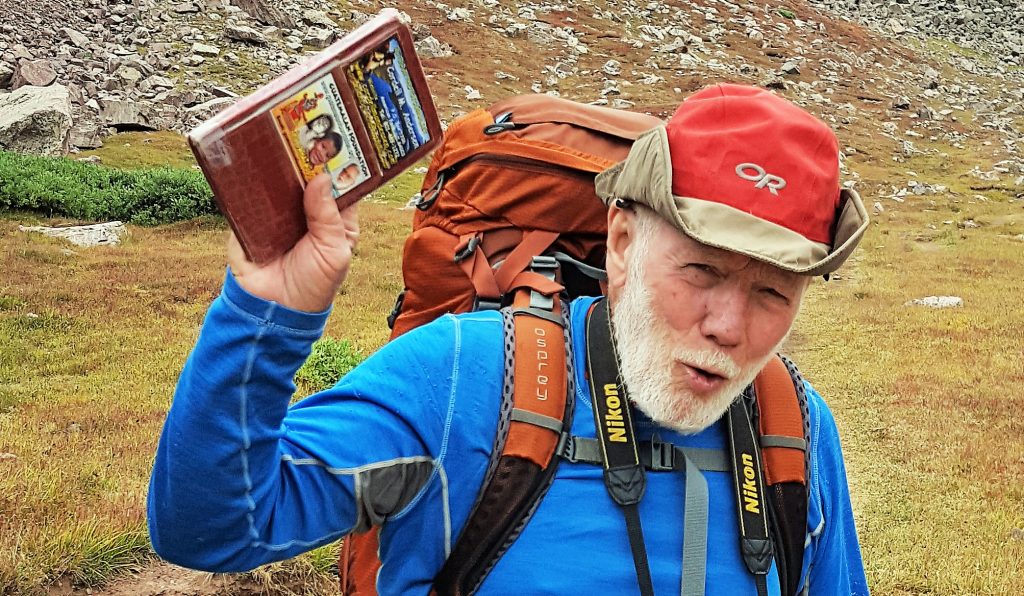 MY 2nd BOOK:
A FIFTY YEAR "IMPOSSIBLE DREAM" AMONG MY PEOPLE IN THE MOUNTAINS OF THE MAYA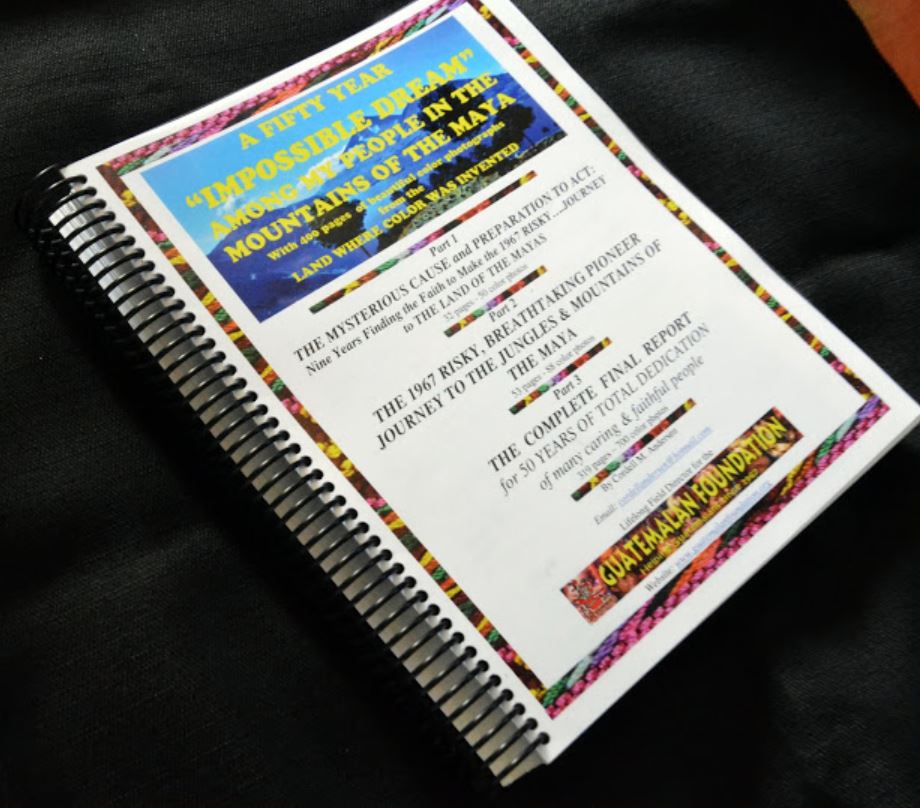 Most of my life was spent among the Maya in Guatemala–which 567 page history has over 400 color photographs of "THE LAND WHERE COLOR WAS INVENTED" …………I"ll insert just one photo from the book that shows the ANNUAL INDIAN FOLKLORE FESTIVAL that the experts have said is:
THE MOST COLORFUL INDIGENOUS EVENT IN THE HEMISPHERE!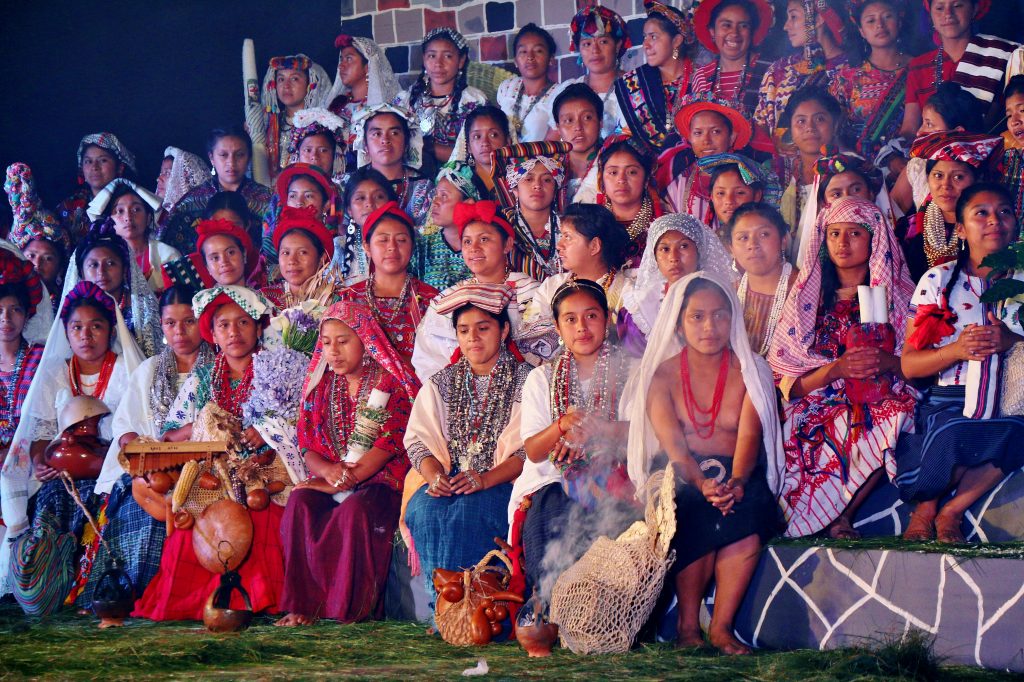 The book has also now been completed, and can be downloaded to your computer or electronic device for FREE by clicking on the link below:
A FIFTY  YEAR "IMPOSSIBLE DREAM" AMONG MY PEOPLE IN THE MOUNTAINS OF THE MAYA
More information can be found on the following website, as well as an online version–but not as complete as the one downloadable, at: https://www.guatemalanfoundation.org/
THE NEWEST VERSION (printable download) has WISDOM from Albert Einstein, Tom Selleck in his movie AN INNOCENT MAN, from Jack Ryan (Harrison Ford) in his movie CLEAR & PRESENT DANGER , and from the Amazon Series, THE UNDERGROUND RAILROAD.
MY LIFE IS BASICALLY TOLD IN THESE TWO BOOKS. On giving a lecture at the Utah Valley Historical Society in Provo, Utah in December 2019, one friend's reaction was:
"WHAT A LIFE, WHAT A COUPLE OF BOOKS!"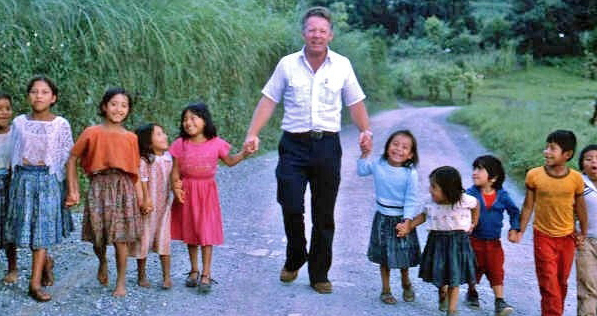 I have to agree that I was undeservedly blessed with my TWO LIVES: The ONE AMONG MY BELOVED MAYA, and my ONE IN THE HIGH UINTAS, for both of which lives I will be eternally grateful!
***************************************