"ARE YOU ALIVE?
I was actually in the front seat of my car with the seat inclined and resting after my "ACID TEST BACKPACK" and was very tired–looking like you see me below.
An armed FOREST SERVICE law enforcement officer had stopped near Bald Mountain Pass in the Uintas, as apparently I looked pretty bad, and he approached with that question that woke me. I sat up and looked out the window–and seeing an armed officer, I thought, "What did I do wrong he's after me for?" But, rather than pulling his guns and shouting, "Hands up!" he looked greatly relieved and was turning to leave–which had me feeling "greatly relieved," when I opened the door to talk to him and we had one interesting conversation…..which I'll describe in a moment, but first let's remember a few things from the last post:
If you are interested in having a PRINTED COPY OF THE BOOK, for $140 that includes sales tax, and UPS shipping, email me at: cordellandersen@hotmail.com When we have accumulated a list of 10 or more interested, I will advise you so you can send me a check, and I will place the order with the printer — and in short order ship your book via UPS.
THE FIRST ORDER OF 10 WAS MADE, DELIVERED & SHIPPED INCLUDING FROM OUR FIRST LIBRARY THAT ORDERED TWO!
GET ON OUR NEW LIST
Email me indicating your interest so we can soon place our second order of 10, or 20, or 30 with the printer.
SUGGESTION: Encourage your library–school & public, to get onto their shelves a PRINTED BOOK or two, so many can have it available for research, planning a trip, or just for enjoyment, with the HISTORY, LEGENDS & LIFE-SAVING STORIES
****************
if you're interested in seeing my ORIGINAL WEBSITE click on that link to bring back some great old memories & see some things not accessed with the new site, like my "Checkered autobiography," and more.
To watch a 9 minute YouTube video describing the book, click on THE BOOK.
****************
NOW:
THE "ACID TEST" BACKPACK to the
NATURALIST BASIN
In recent years I have been plagued with a bunch of what I have called new "glitches," which my boys smilingly tell me it's "Just getting Old!" But, I've been pretty stubborn now in my 84th year about NEVER GIVING IN…….EASILY, insistent on doing experimental backpacks, such as the previous one to Scout/Lofty Lakes you can see by scrolling down. But, on that backpack I had one tough time discovering I still had a few serious vulnerabilities and even had a new one ambush me –so I had again in the drama of my backpacking–another Forest Gump Moment….
"I'm pretty tired and think I'll go home now!"
Yet, afterward I felt better than I had before the trip, so off I go again……with another experimental backpack, we'll call this time "The Acid Test," to the Naturalist Basin, leaving from the Mirror Lake Scenic Byway Highline Trailhead–which by the way was filled to overflowing, as were all the trailheads.
I had got my pack weight down to under 30 lbs. by leaving my Nikon camera with wonderful 18-400mm. zoom and fish-eye lenses, and Glock 43 home, as well as saving another 8 oz. by using my lightest weight trail running shoes seen below–used last in the Uintas in 2016 on my successful 6-day backpack to finally get to Little Andy Lake in the eastern shadow of South Kings Peak at 12,302 ft. elevation making it the highest lake in Utah.
I also saved 1 lb. leaving my tent home, rather using my poncho as a lean-to, and putting my sleeping pad and quilt inside my waterproof bivouac bag–I'll insert a shot later.
For photos I just took my tiny Pentax point and shoot camera.
I did obey my rules, especially for a solo backpacker, having my SPOT Personal Satellite Tracker, and satellite phone—you'll see me using in a moment–from Russ Smith & SKYCALL SATELLITE, and had photocopied pages 163-164, and topographical map from page 167 from my book to guide me, and left copies also with my family so they would know exactly where I would be going.
I had with me my oximeter to be able to manage my High Altitude Sickness weakness that has plagued me as I've got older, as well as other emergency stuff needed by a worn-out old mountain man/explorer. Everything is outlined in my book as precautions everybody should take to achieve the GOAL:
NO DEATHS IN THE UINTAS THIS YEAR!
It was a parade of backpackers leaving the trailhead, and I took a photo of a beautiful family group you see below.
Of course, I gave them a business card or two with information about my eBook.
Down the trail, I talked to quite a few others always mentioning my book–with everyone showing great interest, and eventually was overtaken by a large group on horseback with pack animals, and told them that in my book there is a short section about……..
…….MY JOHN WAYNE LOOK-ALIKE HORSE ADVENTURE on the Fox-Quean Pass Trail in the Whiterocks Drainage.
By that time I had already made the satellite phone call for an interview that would be aired Saturday morning on the KSL OUTDOORS RADIO program from 6:00 to 8:00 AM.
In just a moment I will say more about that interview and have a link inserted to the Podcast–which in my opinion is very telling, and worthwhile listening to.
I soon got to the WILDERNESS AREA BOUNDARY, and a little, further along, made a SPOT track to be able to locate it on the map. By that time some problems were surfacing that I hadn't expected quite so soon. The oxygen content in my blood was fine, so it wasn't High Altitude Sickness, but mainly it was stabbing pain in my lower back and left buttock–the injection in my spine the Dr. had given me, as well as my normally effective over-the-counter remedies, weren't working anymore, plus by that time my chronic bronchitis was hitting me and I was wheezing and very tired.
I went a little further and then decided to camp–similar to what you observe above, and see how I felt the next day. I of course had my 98% Deet insect repellant, but mosquitos were not much of a problem, having mostly gone through their life cycle, and with the coolness of the night, they disappeared.
For whatever reasons I wasn't having any fun!
The next morning I tuned in to KSL Radio on my tiny Grundig radio and listened to KSL OUTDOORS RADIO with Tim Hughes, Russ Smith, and Navi. By clicking on that link you can listen to the podcast, entitled "Crappy Fish AreDying…." but the entire first 10 minutes is the interview with me. I told them about my previous experience, and then feeling I had to try one more time to do the best I could and see how it went.
Tim then asked me what steps I took, nutritionally and otherwise to have kept going this long. I got talking about my exercise program during the winter, and was beginning to tell how in the winter I would hike around town every day with a pack on my back, with Tim mentioning walking into a Walmarts that way would have people imagining all kinds of weird things…..but then I lost the signal, which ended my side of the conversation. They went on with a very worthwhile discussion about the book, and the experience of old guys still being active, and even REVEAL FOR THE FIRST TIME WHERE I HIBERNATE IN THE WINTER!
***********
What I didn't get to were all the details seen below included in my book, revealing ALL MY SECRETS:
This 33-page article, with photographs, reveals everything thing I have done to transform myself from what you see above in 2002, to what I was in 2015, and again later in that article comparing myself to Bill gates who was 63 when the picture was taken.
I had wanted to mention CHAPTER 5 & APPENDIX 4 WITH ADDITIONAL DETAILS…..and of course APPENDIX 5 mentioned above.
THEY ARE EASILY WORTH ALONE THE PURCHASE PRICE — EVEN OF THE PRINT VERSION! Someone with an inside track with BILL should convince him he needs THE BOOK!
****************************
As I was losing the satellite signal I was talking about how I walk around town every day with a pack on my back……….
I think I was saying I was mistaken by many as an old homeless guy and once in a while cars stop and……..they offer me money, a ride, or half of their sandwich. I tell them,
Of course that's a joke as I would have to find a way to sell a thousand times more books!
For Mormons who will understand……
Once, a fellow after stopping to see if I needed help, confessed he did so because, he said,
"I thought you might be one of the three Nephites, and would become a witness against me in the FINAL JUDGEMENT! —so I stopped….JUST IN CASE!"
Of course, I didn't deny anything……SO
MAYBE I AM AND YOU'D BETTER BUY MY BOOK…JUST IN CASE!
*************
After listening to KSL I then decided to get going, but ran into my first problem: My lightweight trail running shoes fit me like a glove, but the foot problems that were supposed to have stopped me in 1994, made necessary having my blister foot socks, then one thick one for cushioning, but without my 3 foot long shoehorn–For Old Guys, it was almost impossible to put on my shoes!!!! It wore me out doing so, but I finally got them on, then had some breakfast and packed up to continue towards the Naturalist Basin, but it didn't feel any better than the day before and…..
……when one has a gut feeling and you're not enjoying yourself, you'd better pay attention, otherwise, it just doesn't make any sense.
So, again…..with two strikes against me this summer, I concluded again…….for the last time(???)……
The way I felt it was going to be hard to go back up the trail….a gradual climb all the way to the trailhead, but I knew I could make it, slowly. While the day before I felt pretty good and enjoyed talking to people on the trail, all of a sudden I hoped to avoid social contacts, and with my frequent rest stops moved far enough off the trail to not have to talk to anyone–NOT EVEN TO SELL A BOOK!
For one of the frequent rest stops, I was off the trail quite a ways when I heard voices of hikers coming down towards me. I didn't even look that way when all of a sudden a loud voice said,
"HEY CORDELL…..!"
I twisted around to see who it might be. I didn't recognize a good looking young fellow, with another who looked like his father and asked, "Who am I talking to?"
He was Landon Sheffield, and said he had bought my book a couple of weeks ago, and was really enjoying it. From the book, he had recognized me.
I tried to have a conversation, but felt miserable and not myself but did the best I could, but my heart wasn't in the conversation. Please, Landon & father, forgive me for not feeling well when we met on the trail.
A few drops of rain then started falling, and I said, "I'd best get going to keep from getting wet," and squirmed around to get on all fours to stand up.
One of them said, "Can we help you get up?"
Wow, I thought, did I look that awkward, like as though I was an old man? I thanked them but said, "I'm fine," and then grabbed my backpack to hoist it to my shoulders, when again one of them said,
"Can we help you haul your pack back to the trailhead?"
I was stunned and thought, could I look that bad? and again thanked them but said I'd make it fine, said goodbye and was on my way. But in those moments I assumed I must have looked worse than I felt, and recalled an old friend, Carl Jacob–always very active and enthusiastic but who had a heart attack followed by bypass surgery and I went to visit. I was shocked as all of a sudden he looked like an old man, and repeatedly asked me the same question about mutual friends in Guatemala. He had suddenly become an old man and didn't last long after that visit! In that terrible moment on the Highline Trail, I……
……..ACTUALLY–FOR THE FIRST TIME IN MY LIFE FOR A WHILE–FELT LIKE I WAS AN OLD MAN!
I gratefully made it to the trailhead, and my car, but felt too tired to immediately drive home, so drove to where I could park in a little shade, ate and drank something, swallowing some of my recovery supplements, and tilted the seat back to get a good rest.
Then a while later awoke to,
"ARE YOU ALIVE?"
and–feeling much better, got into a nice conversation with the Forest Service Officer.
I remember him first mentioning that on seeing me in my car he feared I was dead–and told me how grateful he was when he saw me sit up. Seeing he was from the FOREST SERVICE, I wanted to make a connection with him, and gave him some advertising sheets on my book with a brief description, then mentioned one long-time Forest Service employee and friend from Kamas who had purchased a thumb drive, and then I described my efforts to help the Forest Service by donating thumb drives with my book to employees from their offices in Heber, Kamas, Bear River Ranger Station, Evanston, Vernal and Duchesne.
I then zeroed in talking about SAVING LIVES, and as I would be telling a survival story from the book, he would mention the names of those involved and then begin relating another survival story that would have me jump in to mention the names of those he was talking about.
For years he had always been one of the first responders–with his search dog, when hikers were reported missing, and I mentioned that all those stories were in my book, as well as my recommendations for SAFETY, and told him about my backpack with a satellite phone, SPOT Tracker, etc. and he then gave me some interesting information, saying,
"The SPOT Tracker has already saved 3 lives this summer in the Uintas!"
Soon I was in Kamas getting some good food, and headed for Salt Lake to return the satellite phone to Russ Smith.
I made it home and hit the OK button on my SPOT TRACKER to let those interested know I had made it safely. I again feel better for having made another experimental attempt, but so far this year there are two strikes against me in my persistent efforts to NEVER GIVE IN....and I'm not doing so EASILY, but like I said,
"When you have a gut feeling, you'd better pay attention, to NOT STRIKE OUT!
I've made it clear that what we see below will still be me! If not I WON'T LAST VERY LONG.
One has to keep moving, and with that in mind I have to FEEL PROFOUNDLY GRATEFUL FOR MY 16 YEARS OF THE "HIGH UINTAS WILDERNESS PROJECT," THAT HAS KEPT ME MOVING FOR MORE THAN 2,000 MILES OF EXPLORING THE UINTAS GIVING ME 16+ YEARS OF LIFE I MIGHT NOT HAVE OTHERWISE HAD!
So, if you see someone who looks like he's an old homeless guy walking around American Fork–most likely with a bright orange T-shirt, but NOW WITHOUT A BACKPACK AS I HAVE to GIVE MY BACK A CHANCE TO HEAL, so just jogging/walking, stop and say hi to me and share half of your sandwich, remembering……Maybe…….
……I'm one of the three Nephites? — and you've got to buy the eBook, before it's too late–JUST IN CASE!
Of course……if that were true–even as a joke, that would obviously indicate I intend to be around for quite a while–and with MY PERSISTENT WORKOUTS, along with all my MIRACLE SUPPLEMENTS, plus DANDELIONS, PURSLANE–all of which you can learn about in my book, and I now, rather than planting squash, radishes & lettuce, I'm cultivating around my tiny Cabin A in addition to dandelions and purslane, the "miracle weed from Guatemala–MACUII" all coupled with….
….. the incredible boost soon to my ego of BYU BEATING UTAH on the gridiron, who knows what miracles will be witnessed in my 85th year!
Keep tuned!
MY EXERCISE PROGRAM & THERAPY IS WORKING SO FAR & I'M OPTIMISTIC FOR THE FUTURE–maybe it's the MAQUII!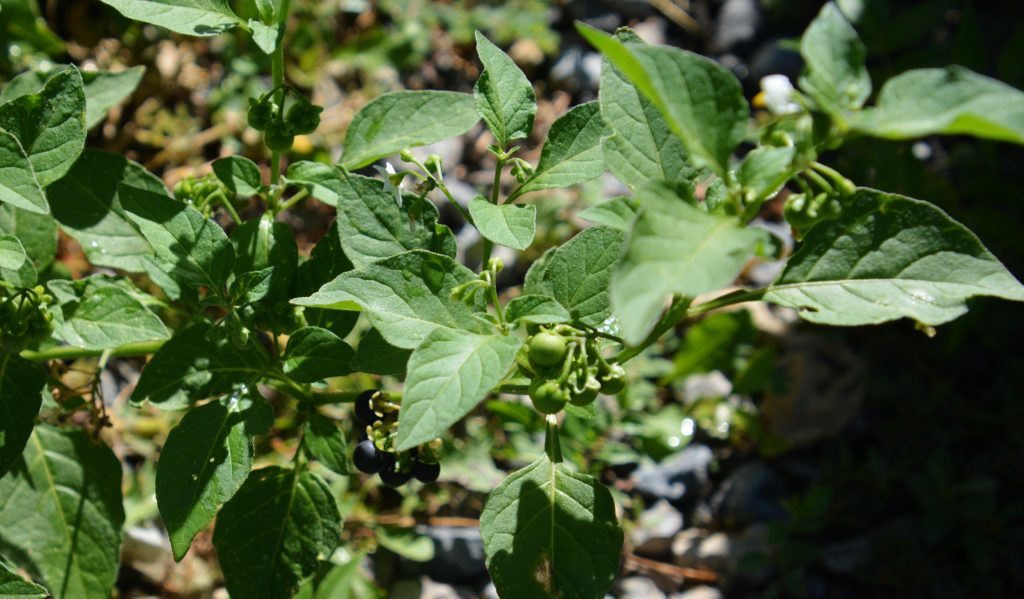 ******************
HIGH UINTAS NEWSLETTER – beginning 04/19/19
**********************************