If you are interested in the digital BOOK for $19.95 click on the above link in the MENU, or this one PURCHASE BOOK
If your interest is having a PRINTED COPY OF THE BOOK, for $140 for spiral binding, $150 for regular binding seen below–both prices include sales tax, and UPS shipping, email me at: cordellandersen@hotmail.com.  When we have accumulated a list of 10 or more interested for one binding or another, I will advise you so you can send me a check, and I will place the order with the printer — and in short order ship your book via UPS.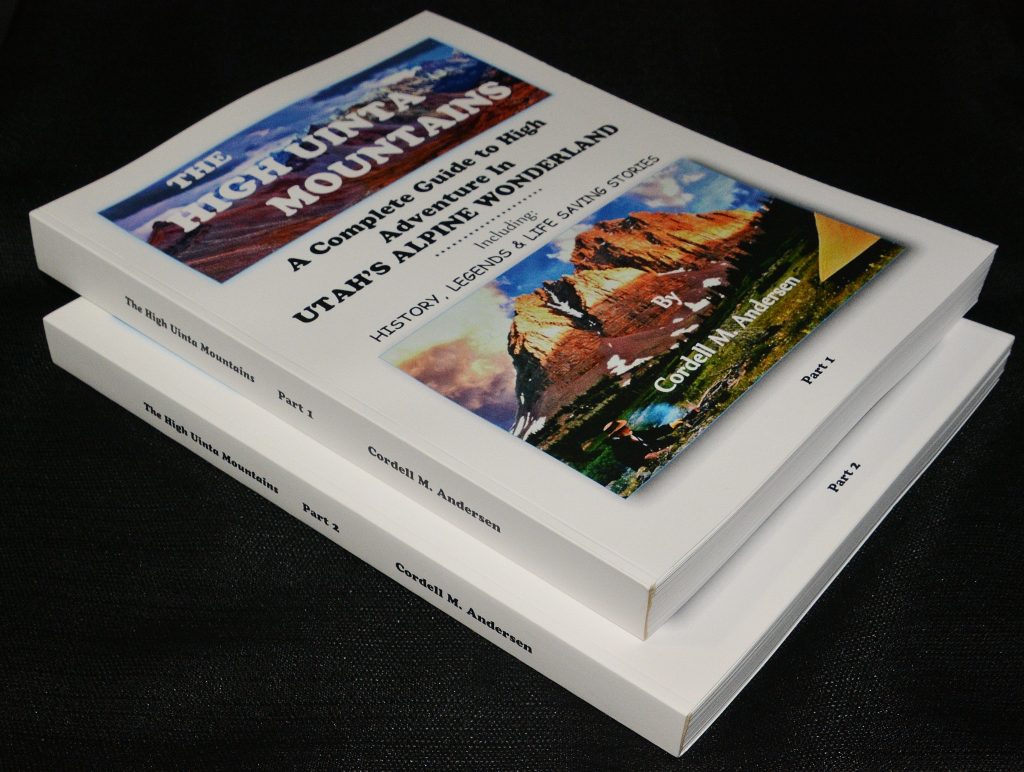 Printing of the entire eBook, or portions of it, can be made for personal, non-commercial purposes, such as guidance for auto-tours, hikes, backpacks, horse & goat packing, but only by those who have purchased the e-Book, as long as credit for what is reproduced be given the author.
Other uses of the eBook, portions thereof, and photographs cannot be reproduced or transmitted in any form or by any means— electronic, photocopying, or otherwise, without prior written permission from the author—unless with the clear objective of promoting the availability and distribution of this book for the public good.
THE FIRST ORDER OF 10 WAS MADE, DELIVERED & SHIPPED INCLUDING FOR OUR FIRST MUSEUM & FOR A LIBRARY THAT ORDERED TWO and for 7 HIGH UINTA FRIENDS! A NEW LIST HAS BEEN STARTED with several on it.
*******************************
The first to get the book printed–on his own, was one of my Explorer-Scouts from 1962, Merrill Finlayson, who said:
"I have mine and am loving it! Nothing like holding a good book in your hands. Thanks Cordell!"
****************
ORIGINAL WEBSITE
if you're interested in seeing my ORIGINAL WEBSITE click on that link to bring back some great old memories & see some things not accessed with the new site, like my "Checkered autobiography," and more.
******************************
Watch 9 min. YouTube video describing the book, click on that link
************************
CALENDAR OF UPCOMING EVENTS
*********************************************
Lecture/presentation — September 24 – Tuesday 6:30-8:00 — FREE
THE HIGH UINTAS WILDERNESS PROJECT
At the Sandy REI store,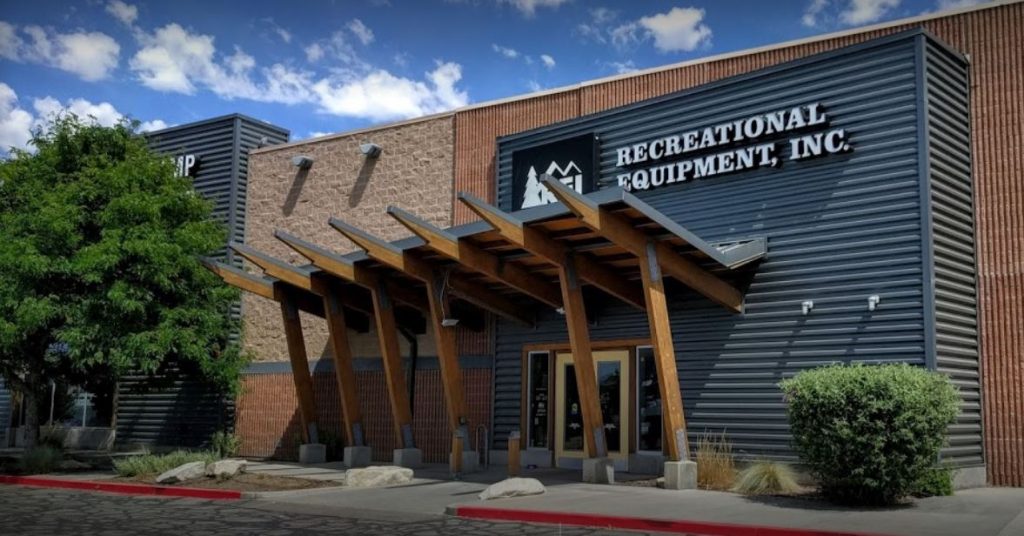 230 West 10600 South, Suite 1700, Sandy, UTAH
Click for: Information & registration
THE PRESENTATION WILL MORE OR LESS FOLLOW THESE GUIDELINES:
Beginning with the incredible founding of REI
Then my beginning outdoors triggering a National Security Alert, at 8 years old,
Next, following my hero, Jedediah Smith, when 15, trapping a giant beast to practice my taxidermy.
Then on to the GRANDADDIES at 16 & making a VOW leading to
THE ENCYCLOPEDIA OF UTAH'S ALPINE WONDERLAND–THE UINTAS,
shown with a digital projector.
*********************
On September 27, 2019
"SPEAKING ON BUSINESS"
The High Uintas Book will be featured on Zions Bank's "SPEAKING ON BUSINESS" by Chris Redgrave on September 27th on KSL Radio 102.7FM & 1160AM. Aired at 7:20-22 AM, then during the afternoon news program at 5:22 PM. It is also aired on 11 other radio stations in Utah. Information at: speakingonbusiness.com
*************************
At the Salt Lake REI Store,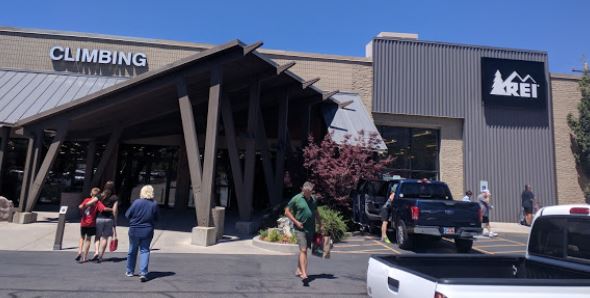 3285 E. 3300 South, Salt Lake City
Lecture/presentation –October 15 – Tuesday 6:30-8:00 — FREE
"UTAH'S ALPINE WONDERLAND — THE HIGH UINTAS" with a similar presentation to the one given at the Sandy REI Store, but hopefully polished & jazzed up a bit including artifacts and a digital review of the book — including having for examination both spiral and regular bound versions of the book, and thumb drives available for those interested.
Click for Information & Registration
**********************
Lecture/presentation –December 10 – Tuesday 7:00 PM — FREE for the public at the monthly meeting of the
UTAH VALLEY HISTORICAL SOCIETY
At the Provo City Public Library, Room 201, 550 N. University Avenue
The presentation will be a history-oriented 856 mile auto-loop tour of the Uinta Mountains demonstrating the mountains equal to or better than some National Parks.
****************************
HIGH UINTAS NEWSLETTER #20
"LAST GASP FOR THE HIGH COUNTRY"
DEAR HIGH UINTA FRIENDS,
I say "last gasp" as usually in late August and early September it is common for it to snow, with freezing temperatures almost always at night. The vegetation has turned brown, so scenery not so pretty, but the mosquitoes are gone. But, cold is common with hypothermia being a danger if one doesn't go well prepared, as was the case with the Wetherton mom, and her daughter who were lost on just a day hike–as they didn't go prepared—not warm enough clothing, no rain gear, no water-proof matches, plus not letting anyone known exactly where they were going
A massive search turned up nothing. Their remains were found 9 months later at the beginning of the next backpacking season. Their story is told on pages 347-349, along with crucial articles on hypothermia.
But we have to see what happened to 7-year-old NORA. Her and father Jake made it about 10 miles the first day and camped. The 2nd day they went on to Kings Peak as you see below, then made it all the way to the Trailhead that day, for a total of 28 miles in two days. In the book you can learn of Nora's 11 year old sister Grace, and 13 year old brother, Isaac. Both of them did the 28 mile roundtrip in ONE DAY!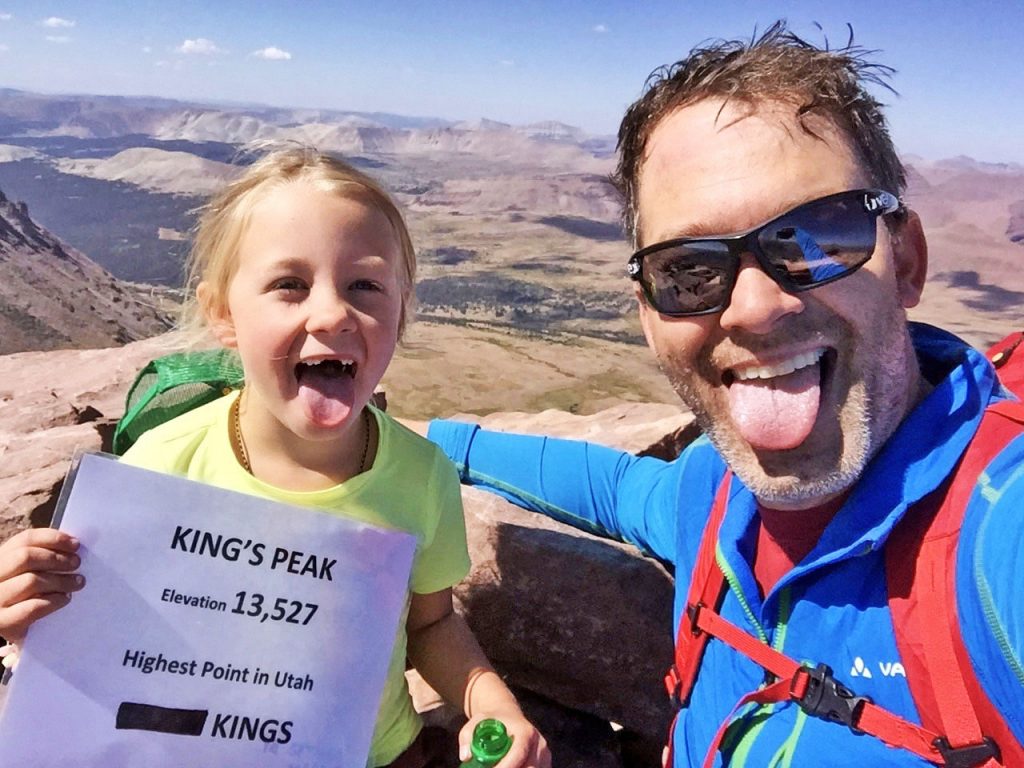 **************************
To see the rest of the NEWSLETTER,
Click on #20 "LAST GASP FOR THE HIGH COUNTRY"
*******************************************
HIGH UINTAS NEWSLETTERS – beginning 04/19/19