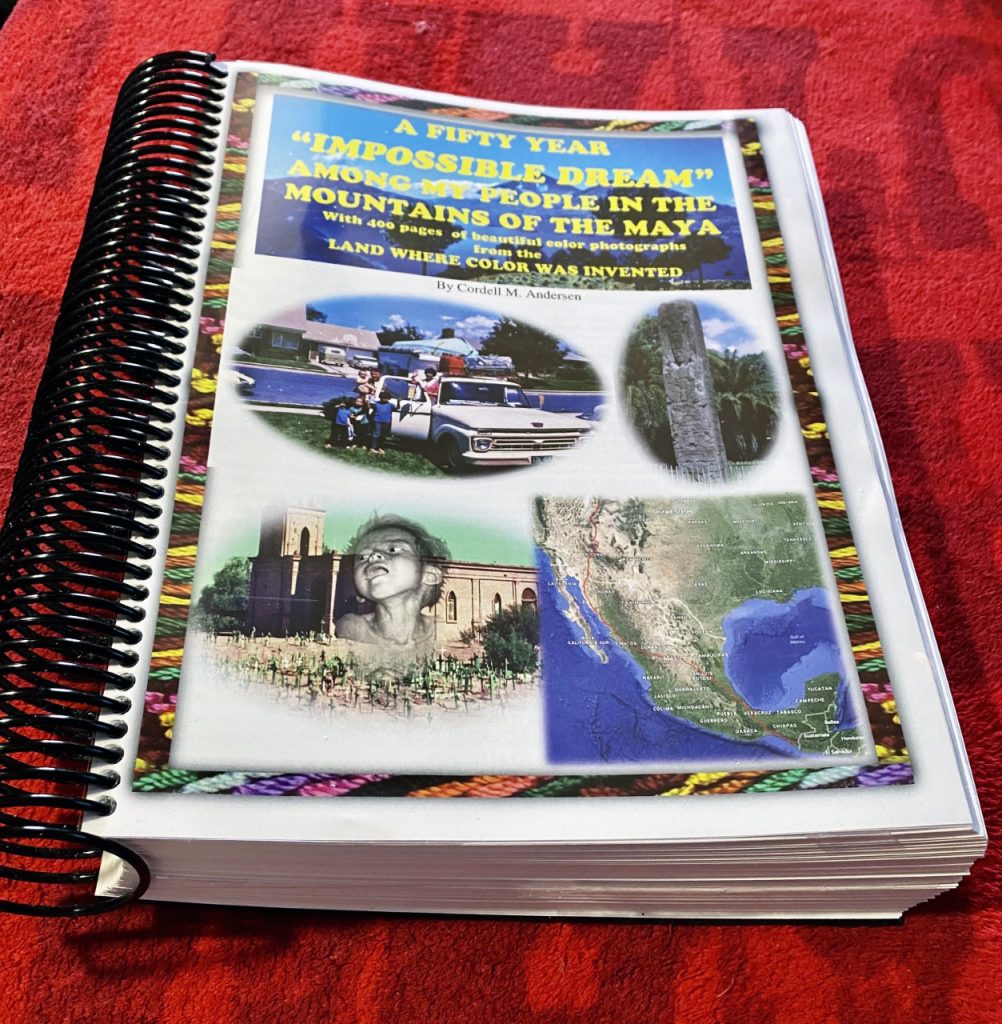 THE HISTORY HIGHLIGHTS A DILEMMA THAT ALL SEEKERS OF TRUTH SHOULD BE INTERESTED IN….CLARIFYIED with VOLTAIRE'S COMMENT (get the book and see for yourself the details):
"THOSE WHO CAN MAKE YOU BELIEVE ABSURDITIES, CAN GET YOU TO COMMIT ATROCITIES!"
Click to download: A FIFTY YEAR "IMPOSSIBLE DREAM" AMONG MY PEOPLE IN THE MOUNTAINS OF THE MAYA
***********************************
NOW TO THE HIGH UINTA WILDERNESS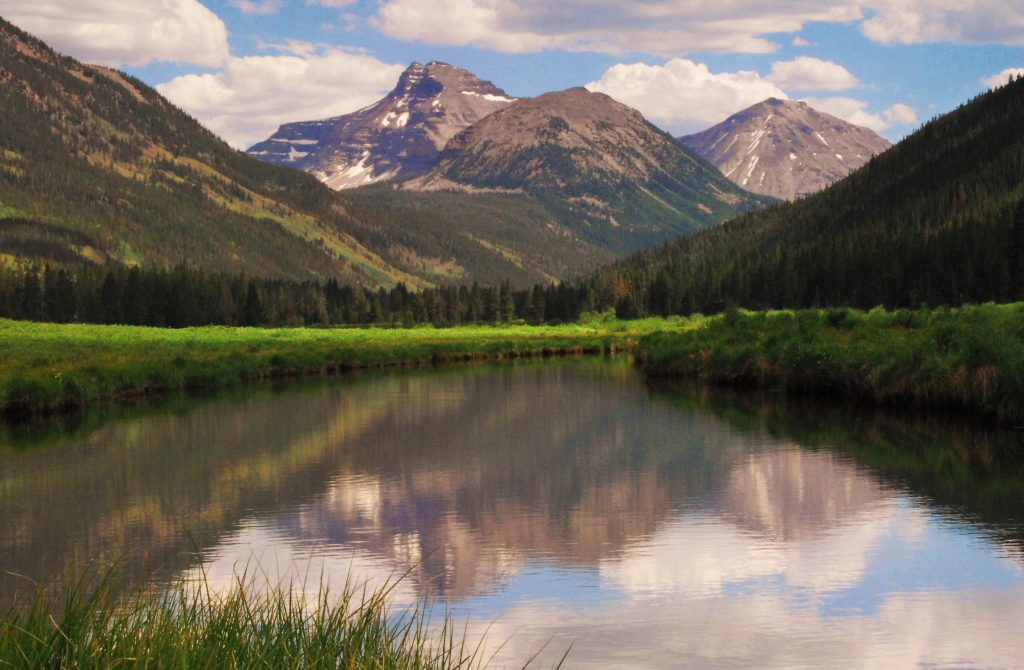 This wonderful area is on the North Slope, accessed from the Mirror Lake Scenic Byway, north and down from Hayden Pass/entrance to the Highline Trailhead. All the information is found in my HIGH UINTA MOUNTAINS BOOK, pages 179-187. On my FACEBOOK PAGE I inserted pictures of Kermsuh and McPheeters Lakes–you can see going to: https://www.facebook.com/cordell.andersen . Below I'll insert a beautiful picture of Ryder Lake mistakenly not included in my book as it is a breathtaking panorama. Climbing up from Ryder Lake to the right is above timberline McPheeters Lake, I'll include below McPheeters, by the way it produces larger cutthroat trout than Ryder (which itself produces larger than normal trout).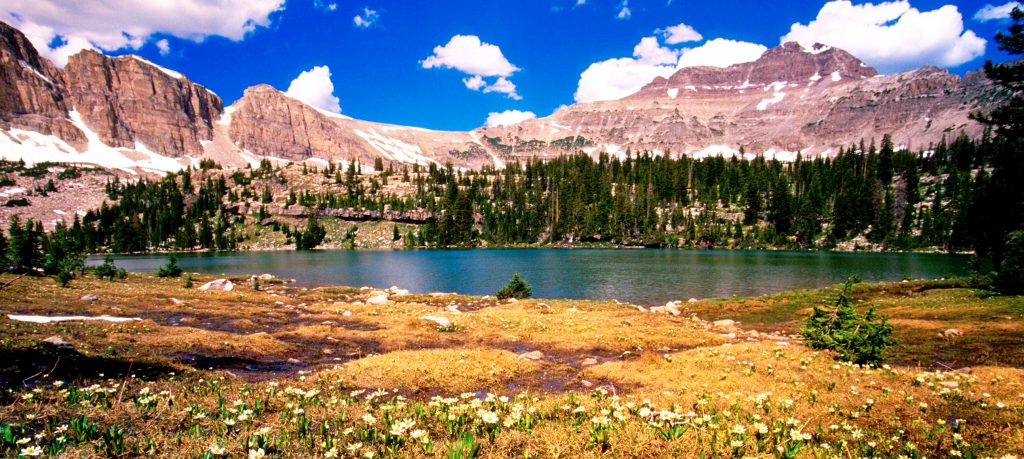 In Middle Basin there are also several smaller lakes with fish, information in my UINTA BOOK, including topographical maps, and all the information you might need to have a great experience in West Basin, with Kermsuh Lake, and then in this Middle Basin–which I have to add, as I was reminded on FACEBOOK by my HIGH UINTA FRIEND, MIKE PACKARD, is accessible by real adventurers like him, by climbing that saddle to the right center from the Highline Trail area. Don't attempt it unless you are a confirmed expert mountain climber!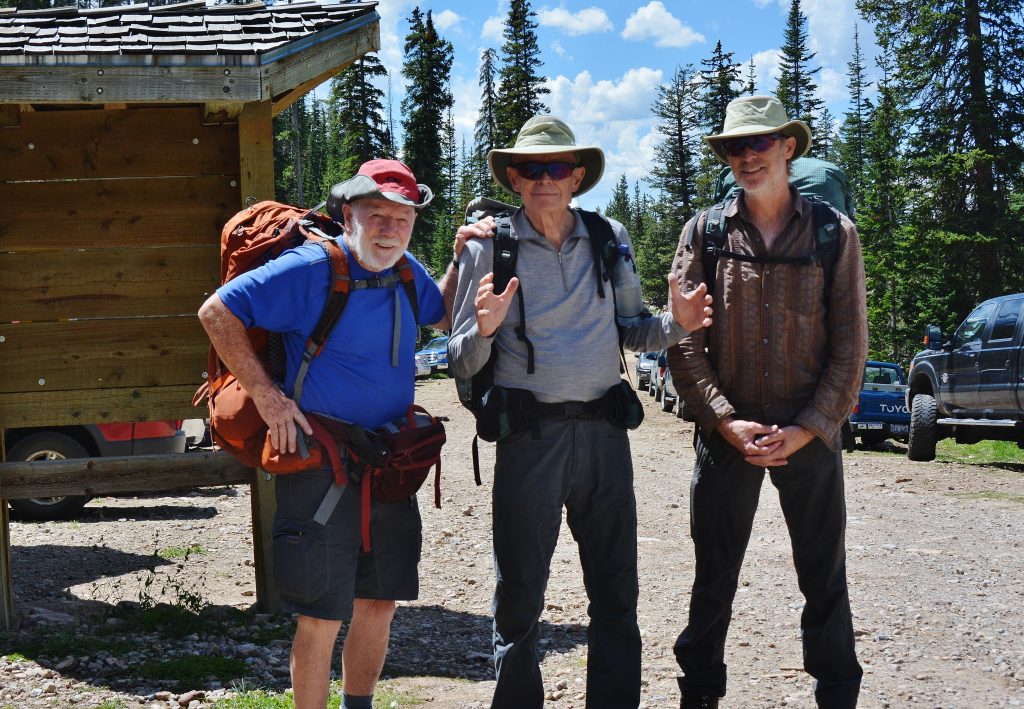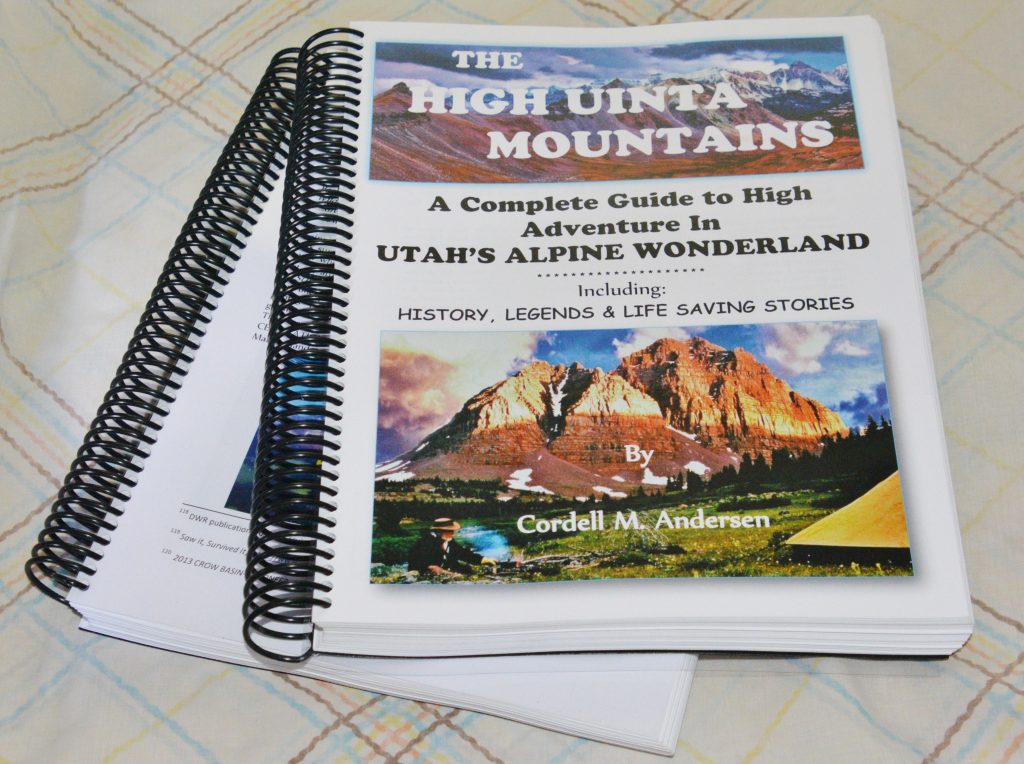 NOW A WORD OR TWO ABOUT MY PREPARATION TO MAKE ANOTHER COMBEBACK IN MY 87th YEAR IN 2022–Never promised to be easy!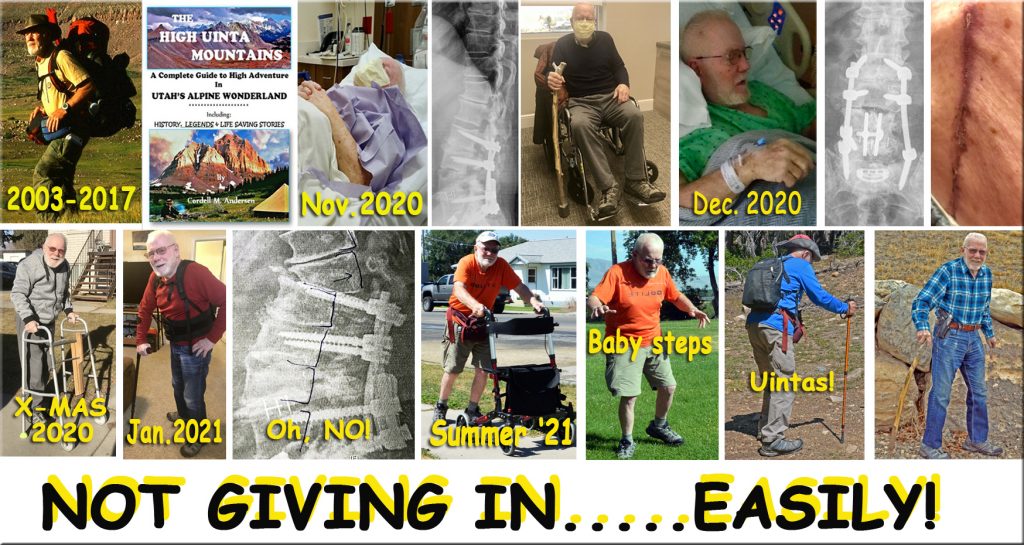 I persist working on learning to walk with my baby steps, along with hiking, and climbing, 5 days a week with my NO COST EXERCISE UNIT seen below and one a week in the foothills using my previously hated trekking poles–as I can't risk a fall that could kill me due to my misaligned spine.

I'm working on building muscles again in my legs, and developing again balance, I do the pushup thing daily, gradually increasing the repetitions, along with using my two 8 lb. barbells while watching TV–BYU ladies in a great comeback just beating Gonzaga— to build my upper body.
ONE OF THE CHALLENGES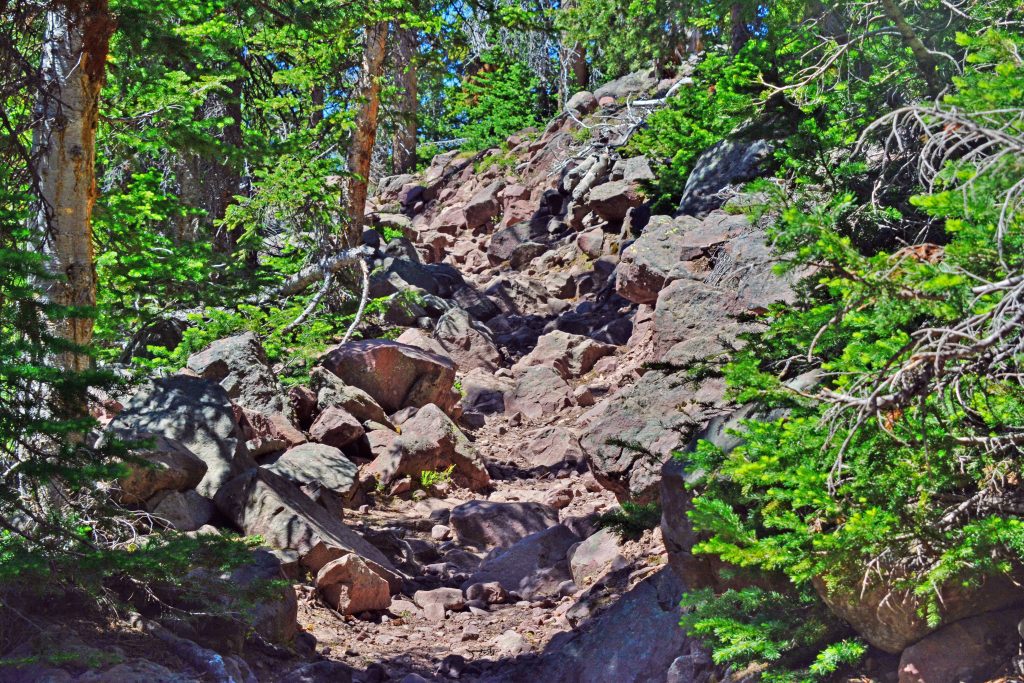 I can't have much weight on my back anymore, so am working on extreme lightweight equipment changes, 5>>10 lbs. on my shoulders/back, and the rest in a couple of waist packs.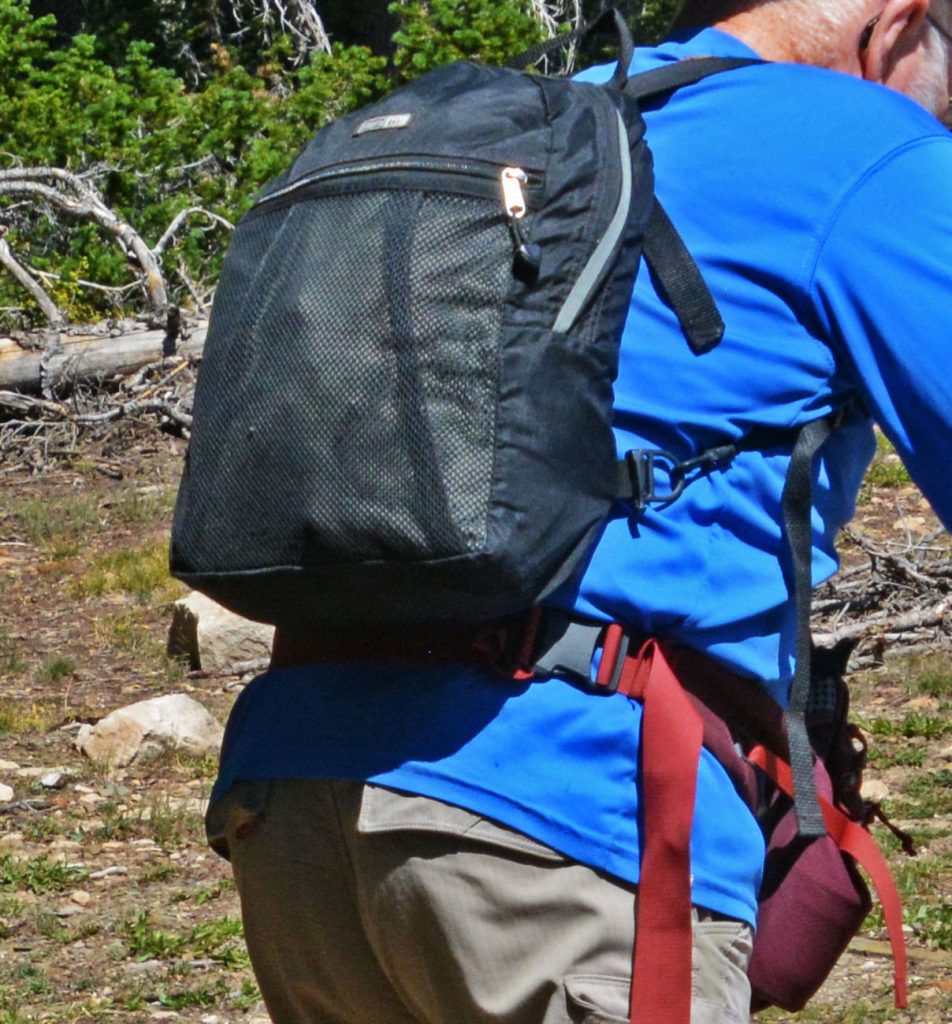 All of that above must sound like a joke for all of you, but considering I couldn't even walk for a time last year, and the life-threatening misalign ment of my spine–IT IS MONUMENTAL!……For my 2,000+ miles of backpacking/exploring in the Uintas to do my book, I did work on "lightweight backpacking" but I should have done better–like I'm now forced to do–and if I had of done so, I likely could have avoided wearing out my back/spine and still be doing long backpacks, rather than the "mickey mouse" ones I'm now preparing for!
AFTER 5 DAYS ON THE STAIRS……MY WEEKLY HIKE INTO THE MOUNTAINS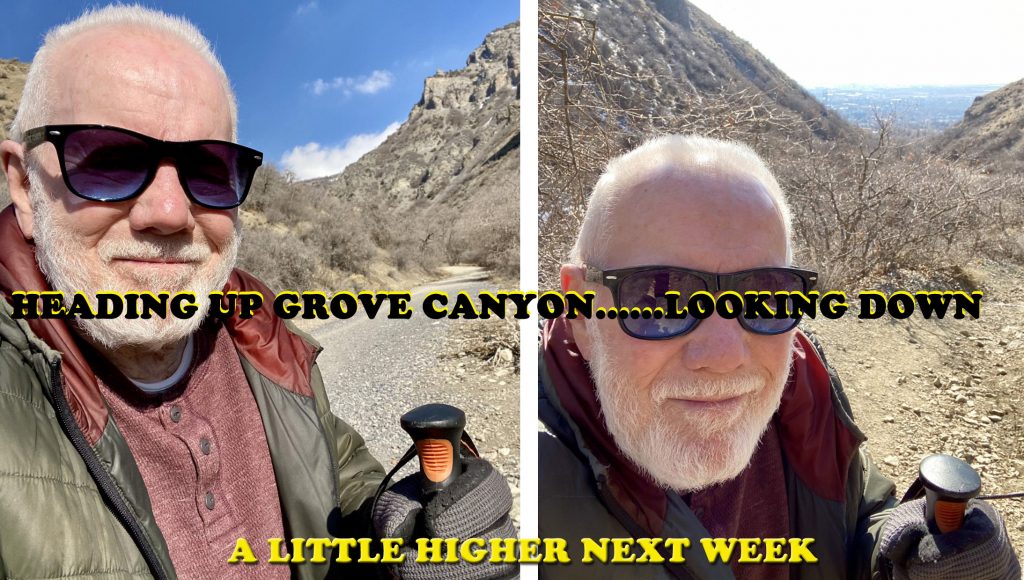 No vegetation sprouting, much less flowers, but rather a fascinating FOSSIL found along the trail. Always keep your eyes wide open for the wonderful VISIONS OF NATURE all around us. Doing so will make even a difficult hike, AN INSPIRING PLEASURE!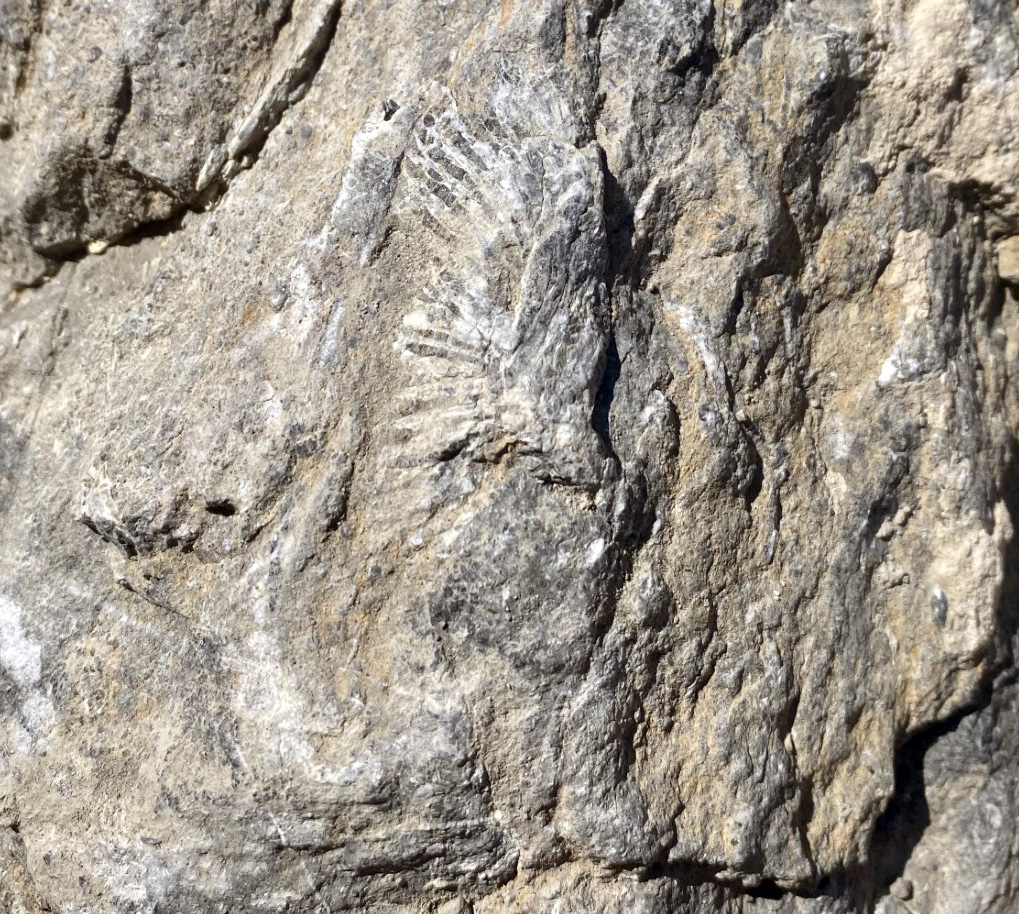 I got to where the trail leaves the road to begin switchbacking up the canyon. Each week I'll add about 100 yards–which doesn't sound like much, but by the time backpacking opens up in the Uintas, it will almost equal getting to Hades Pass "the Gateway to the Grandaddies!"
I'LL KEEP YOU INFORMED…..IN THE MEANTIME GET MY BOOK & BEGIN PREPARING FOR A GREAT INSPIRATIONAL BACKPACKING/EXPLORING & FISHING/PHOTOGRAPHING SEASON!