FINALLY BALD MT. PASS OFFICIALLY LISTED AS OPEN with 4.5 inches of new snow.
2019 DWR STOCKING OF HIGH UINTA LAKES
NOTE: I have taken the DWR listing of all stocking done during 2019, and separated out those lakes and reservoirs in the High Uinta area: Summit, Daggett, Uintah, and Duchesne Counties. They are listed in two pages you can download.
I HAVE GRATEFULLY LEARNED THAT WHAT MY BOOK PROMOTES SAVED AT LEAST 4 LIVES WE KNOW ABOUT LAST YEAR. LET'S DO IT AGAIN IN 2020!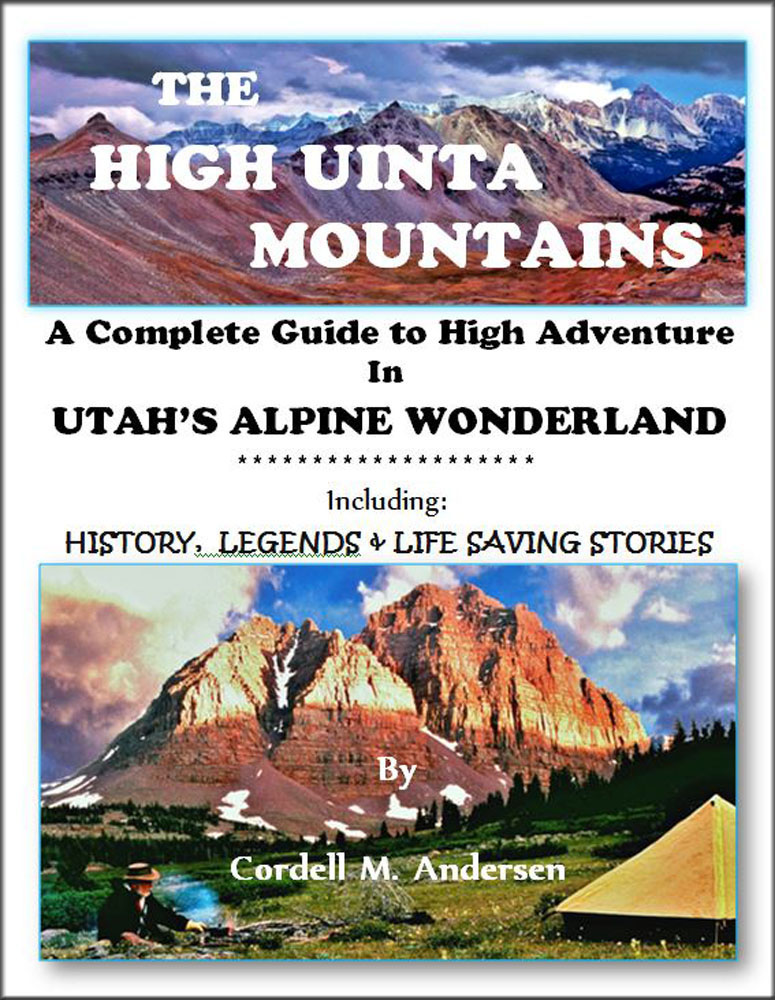 You can get the digital BOOK for $19.95. Just click on the link PURCHASE BOOK
Watch 9 min. YouTube video describing the book, click on that link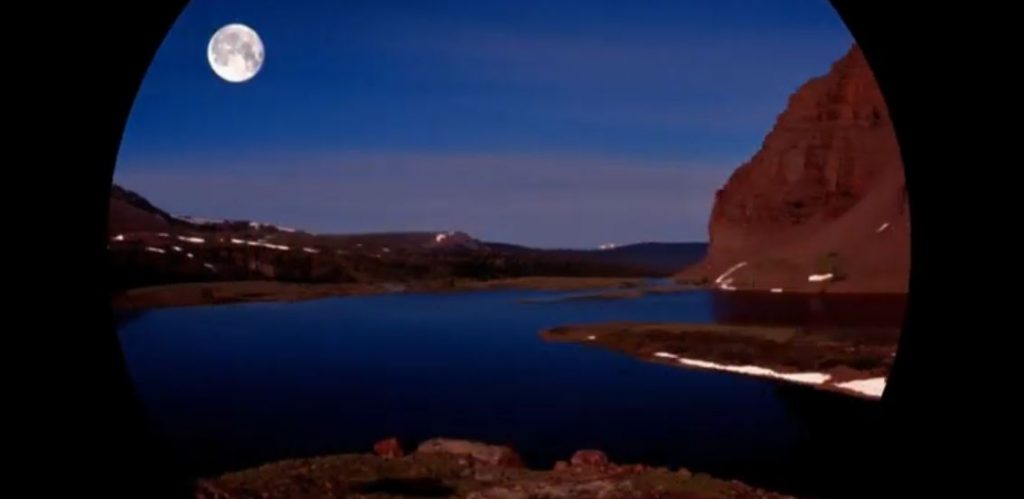 The history of the making of the book, along with a few of the stunningly beautiful scenes of innumerable such scenes available in these amazing mountains.
Click on the following link – 83 YEAR HISTORY – to see it & download it to your computer: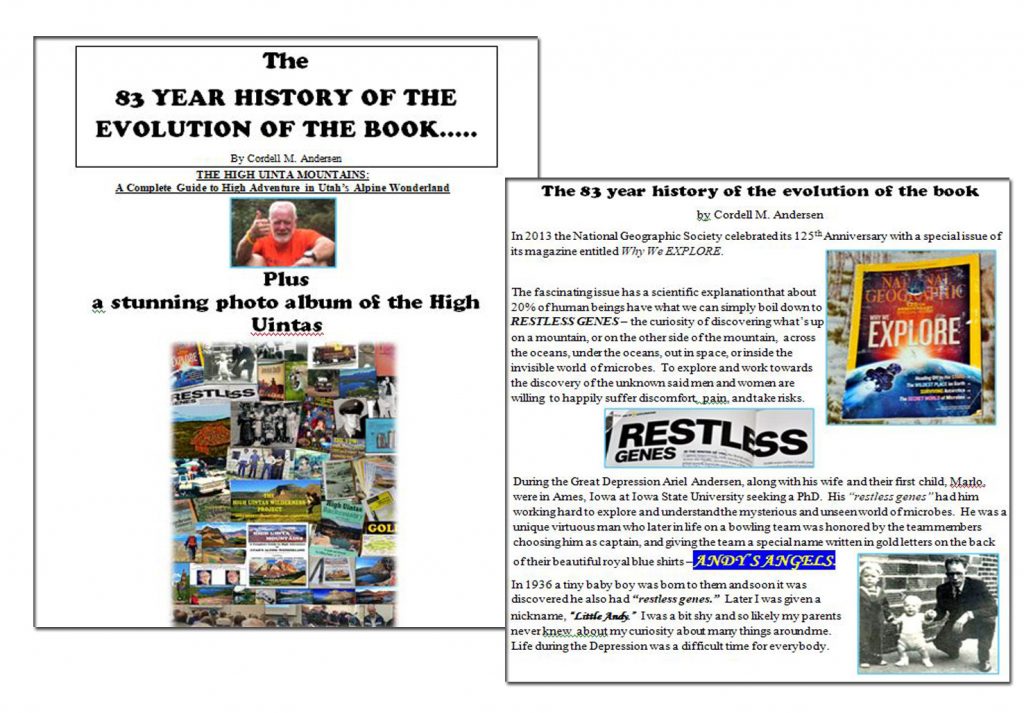 The booklet contains an edited-improved version of my presentation at the Utah Valley Historical Society meeting on December 10, 2019.
THE PRINTED VERSION OF THE BOOK IS AVAILABLE BUT YOU HAVE TO GET ON A LIST & WAIT UNTIL WE HAVE AT LEAST 10 ORDERS. The cost is $140 with sales tax and shipping included. If more than 10 are ordered the cost will go down.
Email me if you want to be on the list. cordellandersen@hotmail.com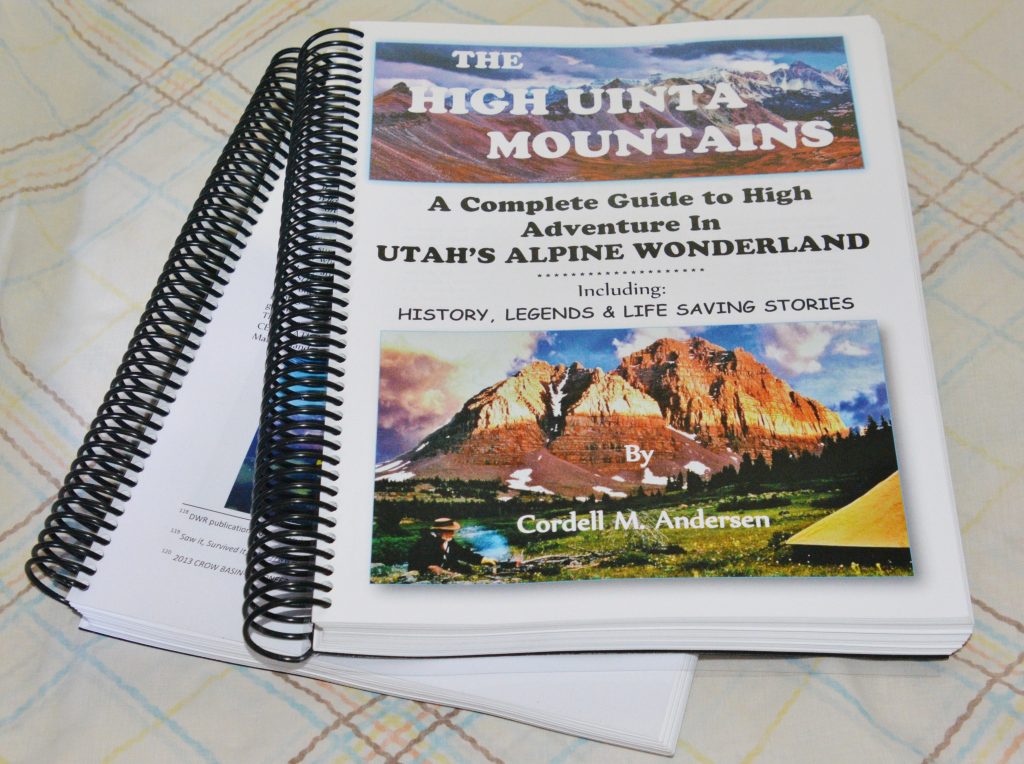 The first to get the book printed–was one of my Explorer-Scouts from 1962, Merrill Finlayson, who said:
"I have mine and am loving it! Nothing like holding a good book in your hands. Thanks Cordell!"
**********************
ANOTHER HIGH UINTA FRIEND WHO PURCHASED THE PRINT VERSION — emailed me the following:
"Hello, Cordell!
"It was such a pleasure to meet you this morning! I enjoyed our conversation. Thanks for your kindness, and thanks for the devotion getting your book put together! It is a treasure of information, and now that I have a paper copy, I am very impressed with the color and beauty of the pictures and maps you have created! The paper quality makes it even better! The online version looks great, but I am an old man and I just love paper. This copy is magnificent! I have been poring over it today for hours, and it is such a great amount of knowledge and practicality, wrapped into 700 pages! Thanks Again,
Lon W. Sorensen, RETIRED"
GREAT FOR GIFTS! YOU DESERVE ONE FIRST, THEN AT ANYTIME THROUGHOUT THE YEAR FOR OTHERS, LIKE FOR BIRTHDAYS, or JUST BECAUSE!
THUMB DRIVES— with the book, as seen below, cost just $20 each at one of my presentations–or picked up at my place, or by sending me a check for $25 each: Cordell Andersen, 444 Elm St., American Fork, Utah 84003, sales tax, handling & shipping included.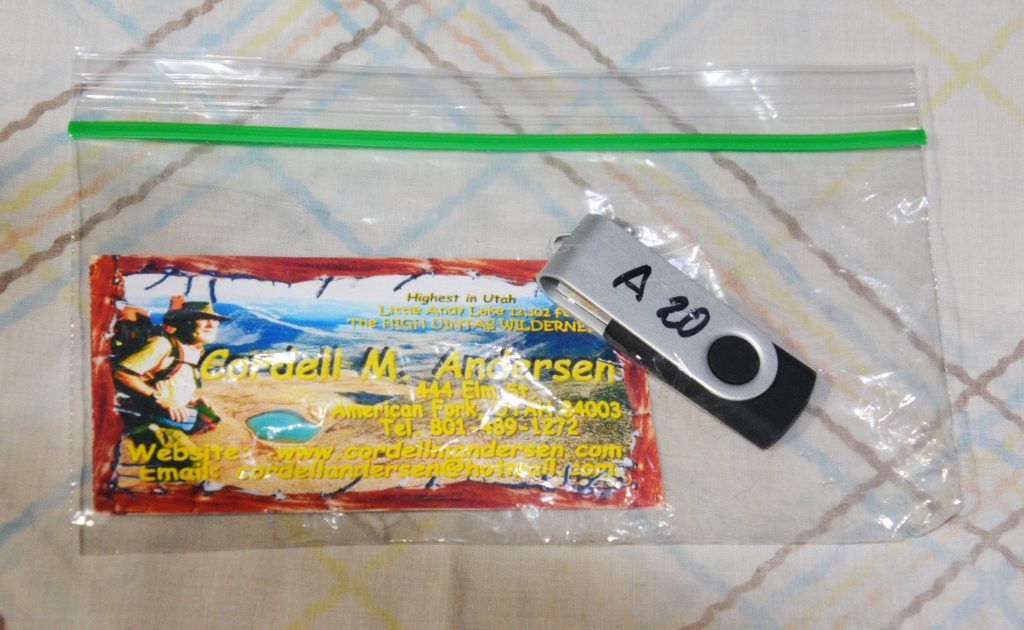 ADDED TO THE THUMB DRIVE FREE! —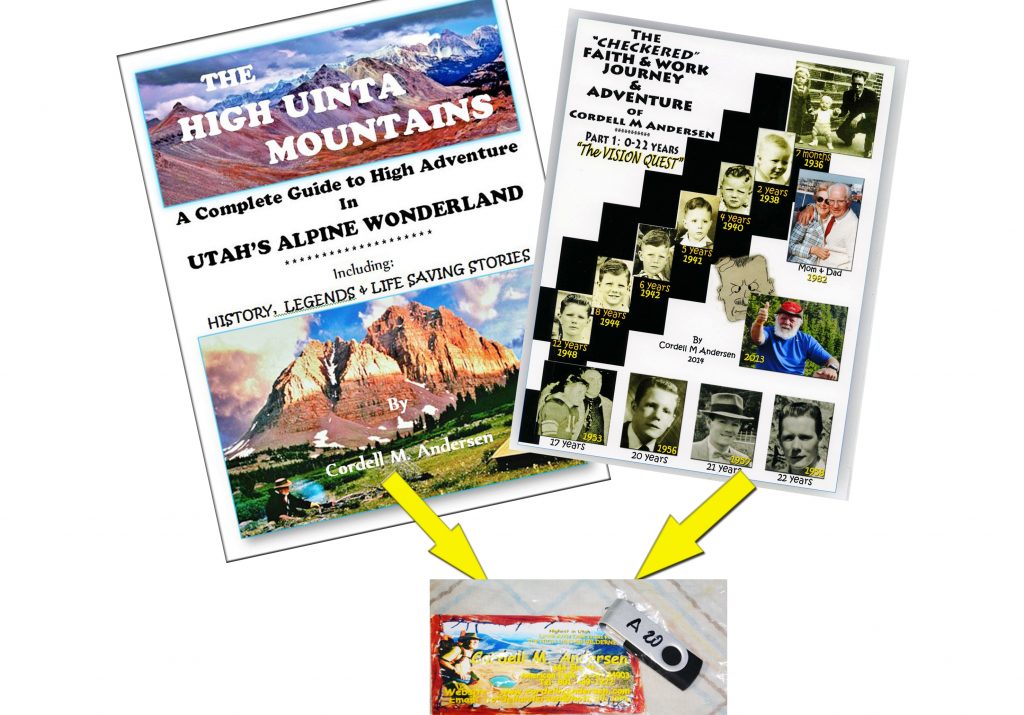 Part 1 of my "Checkered" autobiography–0 to 22 years old—( click on that link just for said Part 1)– that sets the stage for my whole life, including my 35-year long GUATEMALAN ADVENTURE AMONG THE MAYANS– It is 71 pages with many photos. (click on that just for the Guatemalan Foundation website) and for the HIGH UINTAS WILDERNESS PROJECT.
PLUS also FREE!
THE 28 PAGE BOOKLET DESCRIBEDpreviously –added to each thumb drive with the BOOK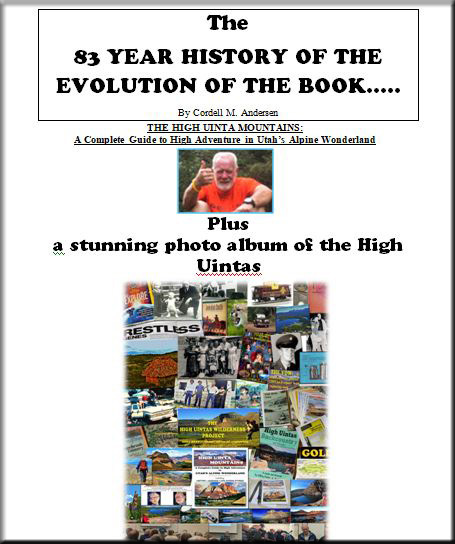 ***********************************************
HIGH UINTAS NEWSLETTERS – beginning 01/2020
****************************