NEW FALL (Jan. 15th)….WHEN RIGHT LEG COLLAPSED WITH ALL MY WEIGHT BENDING MY TITANIUM KNEE ALL THE WAY BACK & LEAVING ME FLAT ON MY BACK SLOWING MY COMEBACK.……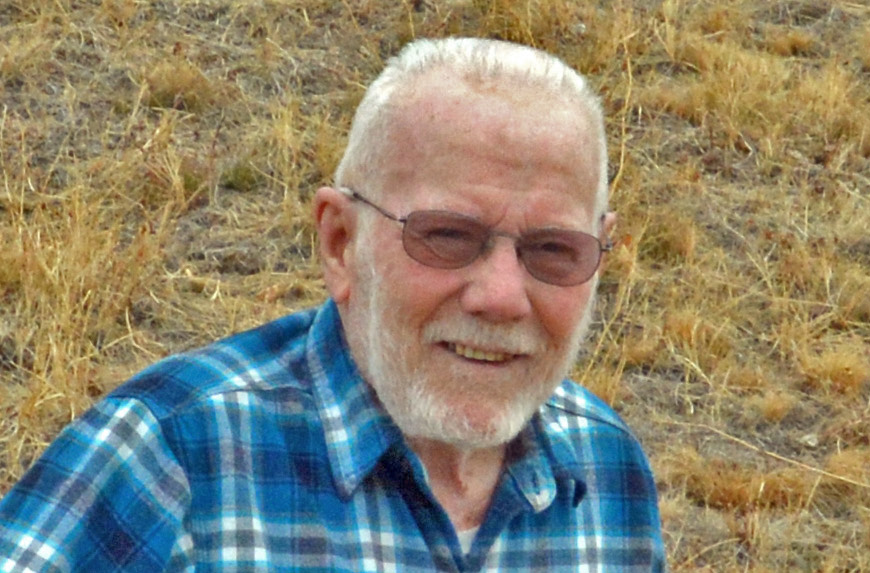 ….I WOULD STILL DO MY 2,000+ MILES BACKPACKING ALL OVER AGAIN TO MAKE MY HIGH UINTAS BOOK THE MOST COMPLETE UINTA BOOK IN EXISTENCE! GET IT & YOU'LL SEE WHAT I MEAN!……..BELOW THE REVIEW OF MY NEW CHALLENGE!
FRIDAY NOV. 13th RISKY BACK SURGERY TO PREVENT BEING A CRIPPLE —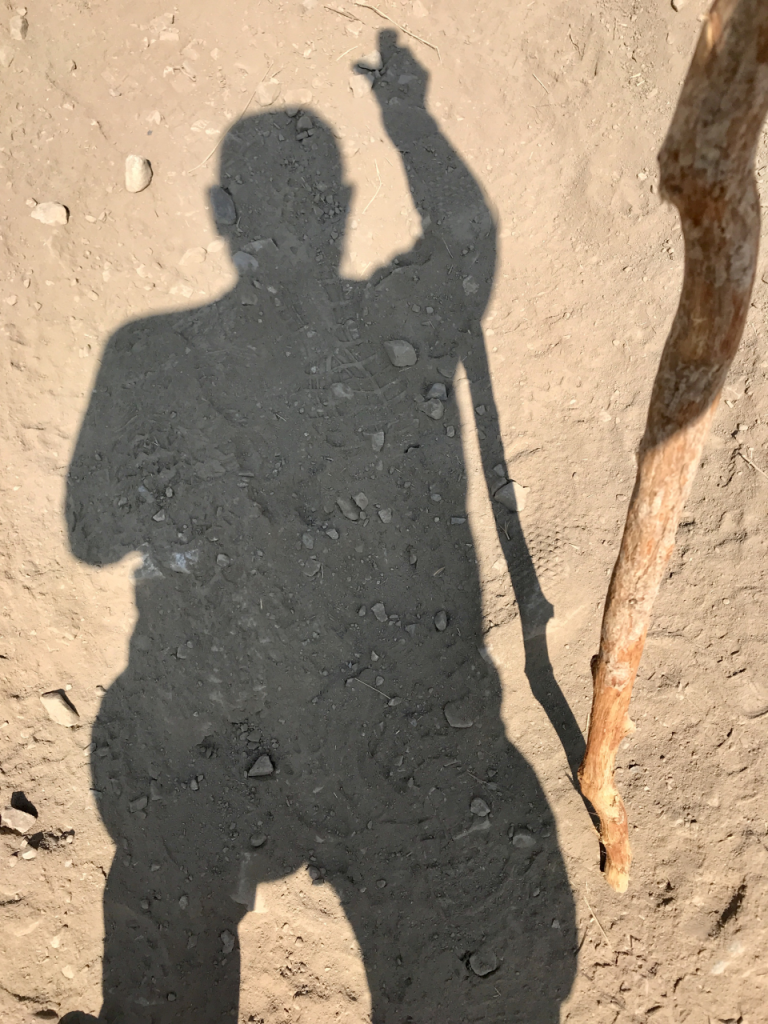 Recently my back problems have converted me into a cripple, just barely being able to walk a little with a hiking stick you see in the photograph. It has been getting progressively worse and so I accepted undergoing a "risky" SURGERY.
THE "RISKY" SURGERY ON November 13th, fusing vertebrae in my mid-back, then had me released a few days later and for a couple of weeks it turned into unending PAIN
Then back to the clinic, this time in a wheelchair with a hiking staff made by by my son Danny as seen below, and shocked more action with my continual moaning and groaning from pain, followed by another MRI, CT Scan and blood work and another surgery on December 7th, moved quickly to the front of the line that morning:
RELIEF FINALLY CAME…..still pain but now with improvement every day. X-rays follow:
I missed THANKSGIVING, but hope to be piggy-backed to CHRISTMAS at my daughter Mahana's home in Provo. My wonderful kids: JESSE, NEPHI & MAHANA have kept me alive along with encouragement from all my children, family and High Uinta/Maya friends.
THANKS! MAY ALL HAVE A BLESSED CHRISTMAS & WONDERFUL NEW YEARS!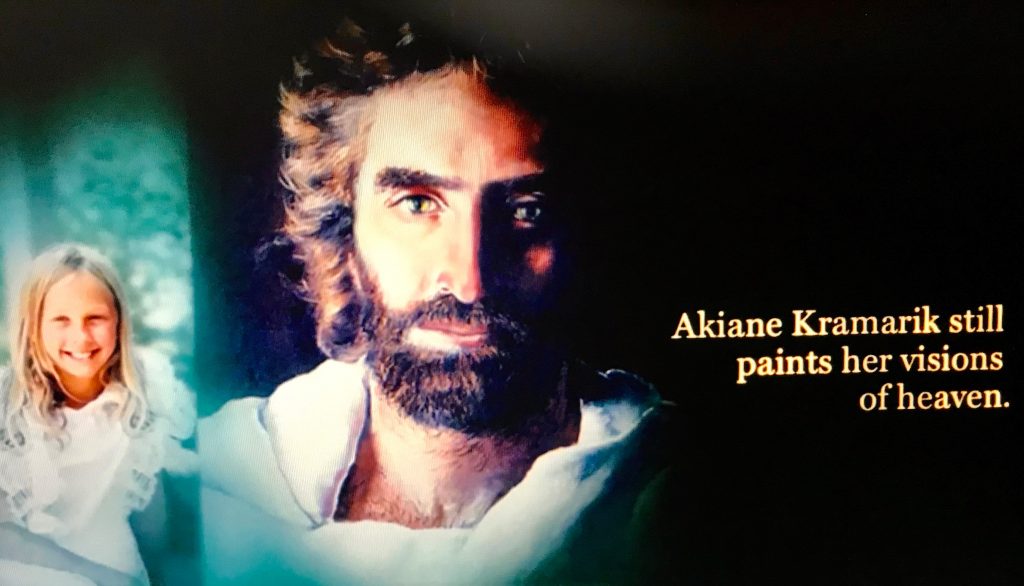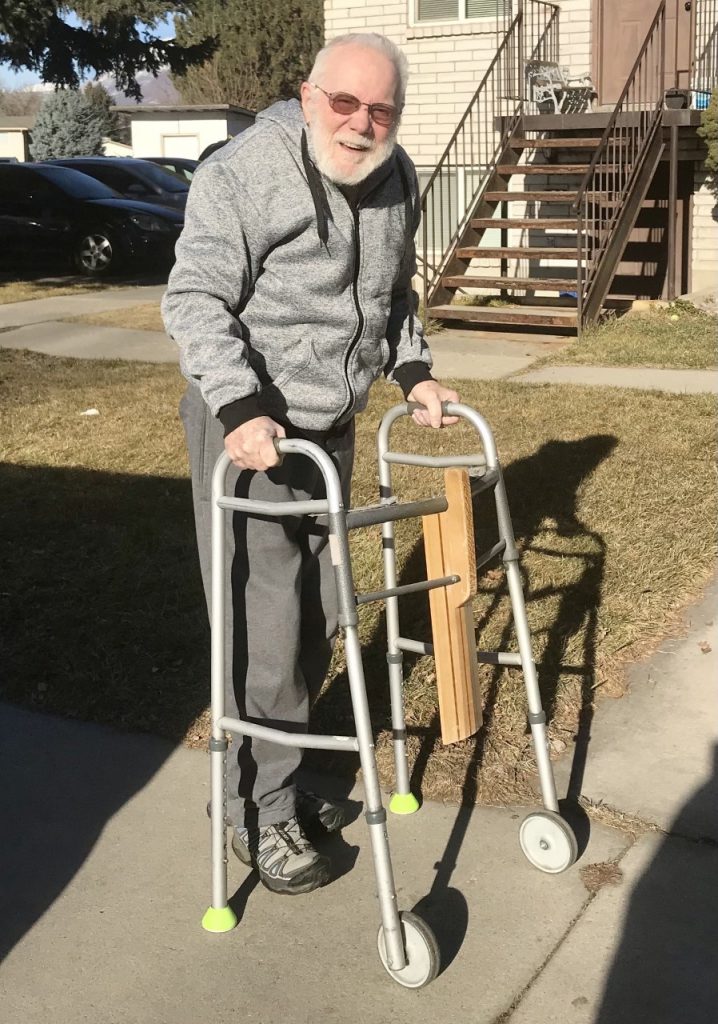 MY CHRISTMAS GIFT WAS TO BE ABLE TO WALK–for the 1st time– FROM JESSE'S CAR TO MAHANA'S HOME FOR OUR FAMILY CHRISTMAS GATHERING!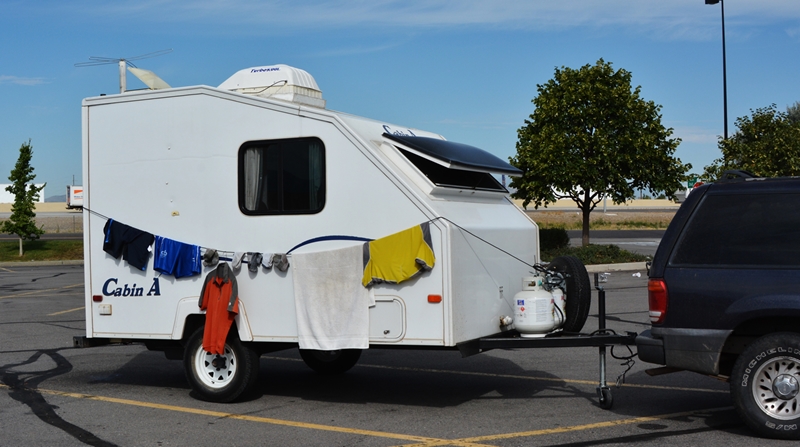 My son Cordel Ammon "LITO," on my Facebook page…..scrolling down…. shows–my "EARTHLY MANSION," seen above as all I have left. I literally did as "As the Rich Young Ruler" was told by the Lord to "GIVE EVERYTHING TO THE WORK OF THE LORD" which I did during my 68 years of serving in Guatemala the "Lord's little ones," only retaining this to not be a burden to anyone……which is now parked alongside Jesse's home in American Fork……..fixed up by Jesse as seen below……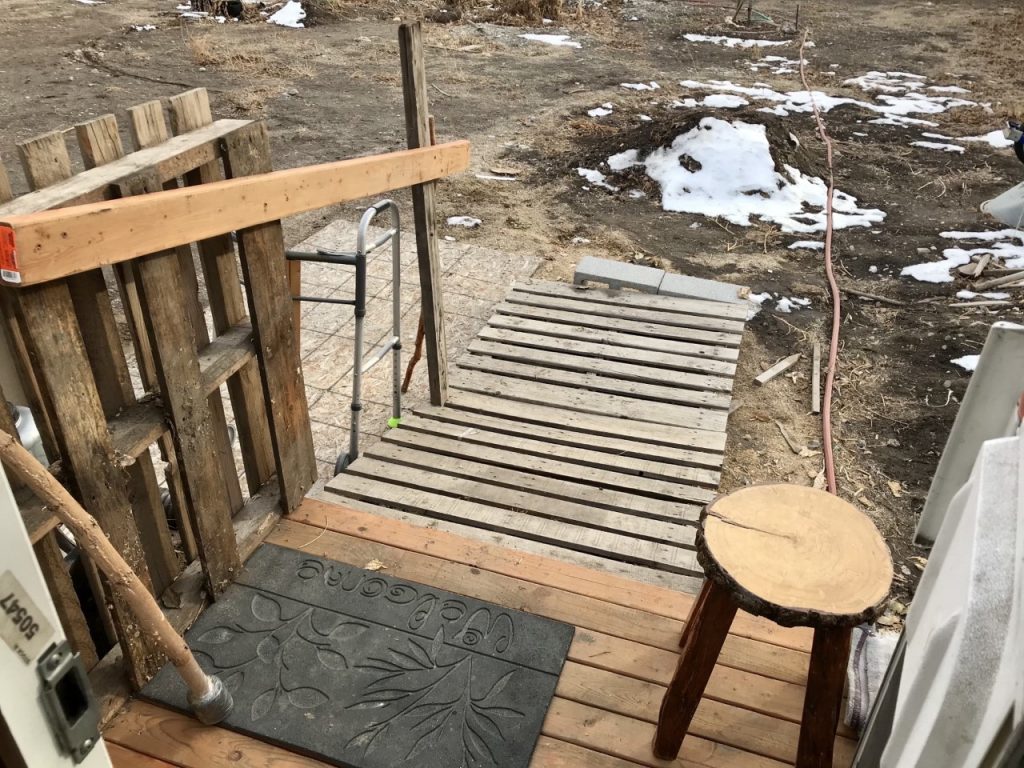 JESSE DOING THE MIRACLE OF FIXING UP THE ENTRANCE TO MY TRAVEL TRAILER ("CABIN-A") SO I COULD ALONE GET OUT INTO THE WORLD….TO MY WALKER, and MAKE AVAILABLE TO ME THE WHOLE WORLD TO EXPLORE! THANKS JESSE!
NOTE: Notice the rustic stool on the right. It is also seen in my MAYA/GUATEMALA report when I show the first flush toilet and shower room with hot water at the Central House at Valparaiso–the same stool seen in a picture from 40 years ago. I still use it.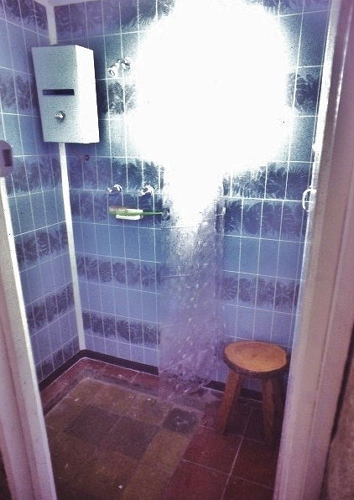 INCREDIBLY EMOTIONAL NEW YEARS BECAUSE OF GUATEMALAN BROTHERS & SISTERS & MY FAMILY and U.S. BROTHERS & SISTERS:
For NEW YEAR'S early a phone call came from Guatemala. It was from one of my "TWELVE STRONG" in the Guatemalan Foundation's COMPLETE FINAL REPORT, Retired Professor Federico Veliz, who I call "THE VOLUNTEER OF ALL VOLUNTEERS who worked as my volunteer partner for 42 years in all of the 33 villages of Santa Cruz Verapaz making it the area of greatest development in my 68 years of dedication to realize "The Impossible Dream!" among THE MAYA in Guatemala. He mentioned many visits from villagers where we built Health Centers, schools, added on classrooms, kitchens, sanitary facilities, even flush toilets and septic tanks, treated hundreds of sick we were able to save, and together underwent death threats, and invitations to join the Guerrillas "or die, " etc. and that the word had spread to the villages I was unable to walk so Federico and the Mayan Priests and Priestesses got together at their most sacred places and performed rituals to save me. They want me to send a few copies of my book: A FIFTY YEAR "IMPOSSIBLE DREAM" AMONG MY PEOPLE IN THE MOUNTAINS OF THE MAYA."
It has to be the most emotional and appreciated phone call of my life!!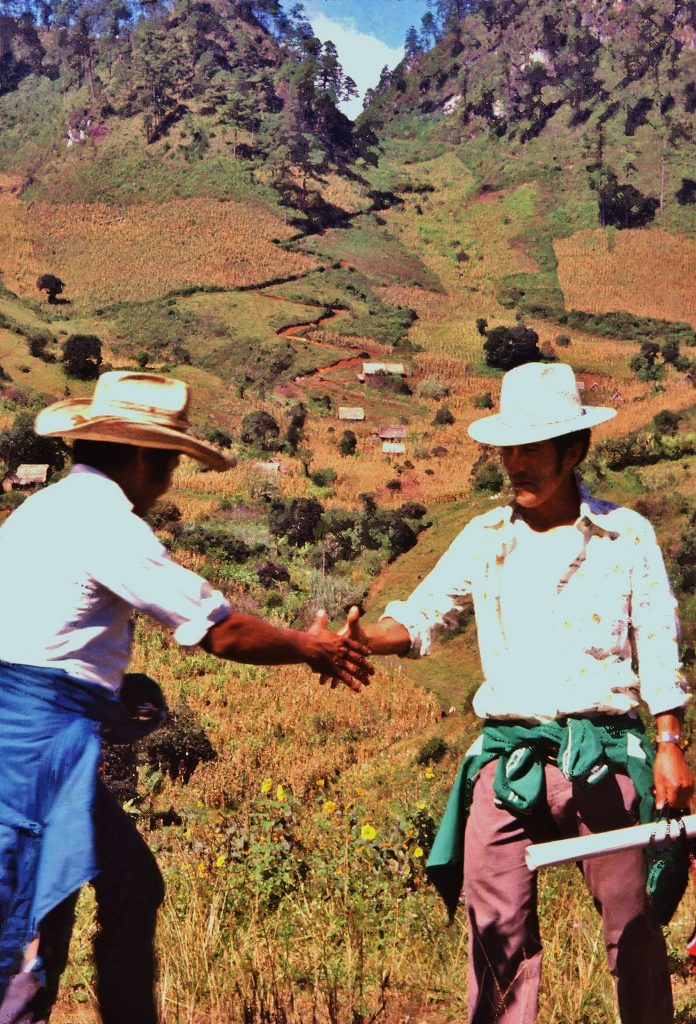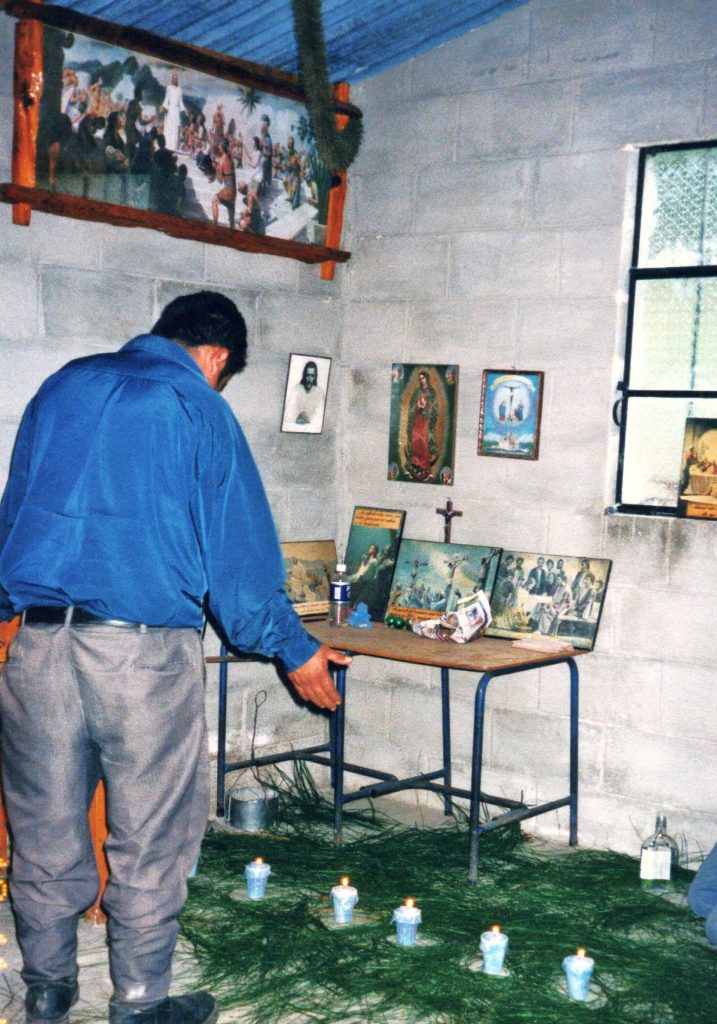 Federico's call was followed by another NEW YEARS call, from my volunteer representative from Guatemalan's Central Highlands (Patzicia), retired Professor Humberto Xicay, with whom I worked as a brother for 32 years. He gave me a 2nd emotional and appreciated message: He had heard that I was becoming a cripple, unable to walk and needed help. They immediately got together and had a special Mass said in my name in their Church, and on that day, January 1 at 5:00 PM another Mass would be done in my name. My brother Humberto is seen below……THANKS, HUMBERTO, & ALL MY BROTHERS & SISTERS FROM PATZICIA.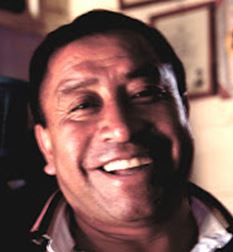 THEN COMES MANY FROM MY FAMILY WHO REMEMBERED ME IN THEIR PRAYERS…..A SMALL PORTION OF THEM SEEN BELOW AT THE SEPTEMBER 2020 LAKE POWELL REUNION….A LOVING THANKS TO ALL…..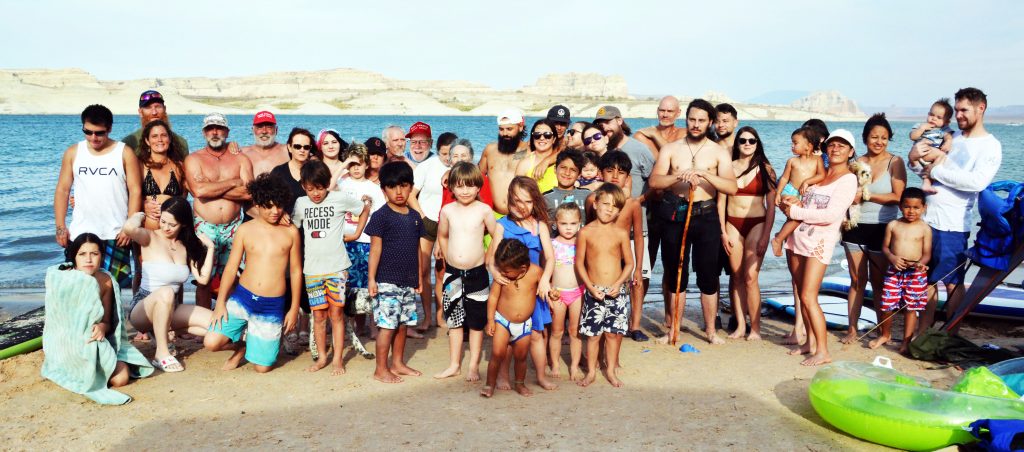 .…….and I must remember my dear friend GARTH NORMAN & his BEAUTIFUL WIFE, CHERYL, who put my name on the LDS AMERICAN FORK TEMPLE PRAYER ROLL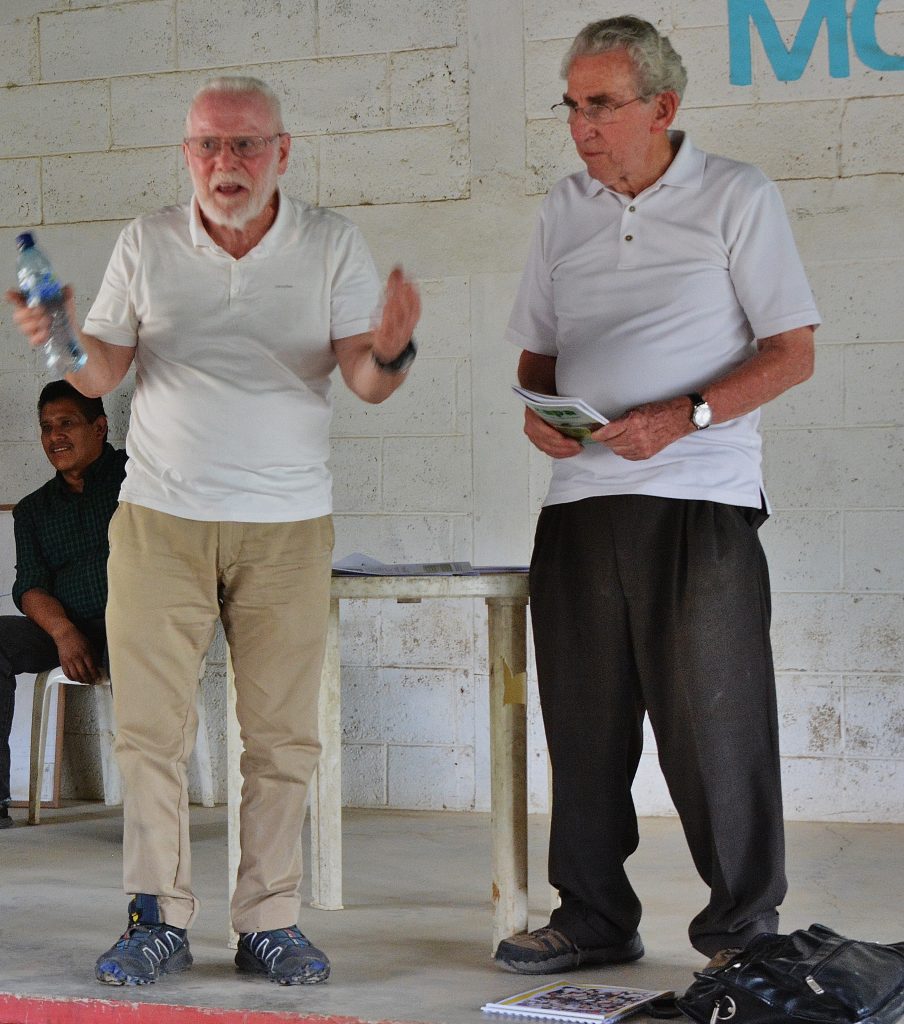 I deeply appreciated the two NEW YEAR'S CALLS and the thought and prayers of my many Guatemalan/Mayan brothers and sisters, and my many family & High Uinta Friends & especially to the Lord–all helping and making possible me walking again–still very hard and difficult……but I'm getting better with the use of a special hiking stick made by my son Danny. Thanks Danny. HOPE TO SEE YOU ON THE HIGH UINTA TRAILS SUMMER 2021!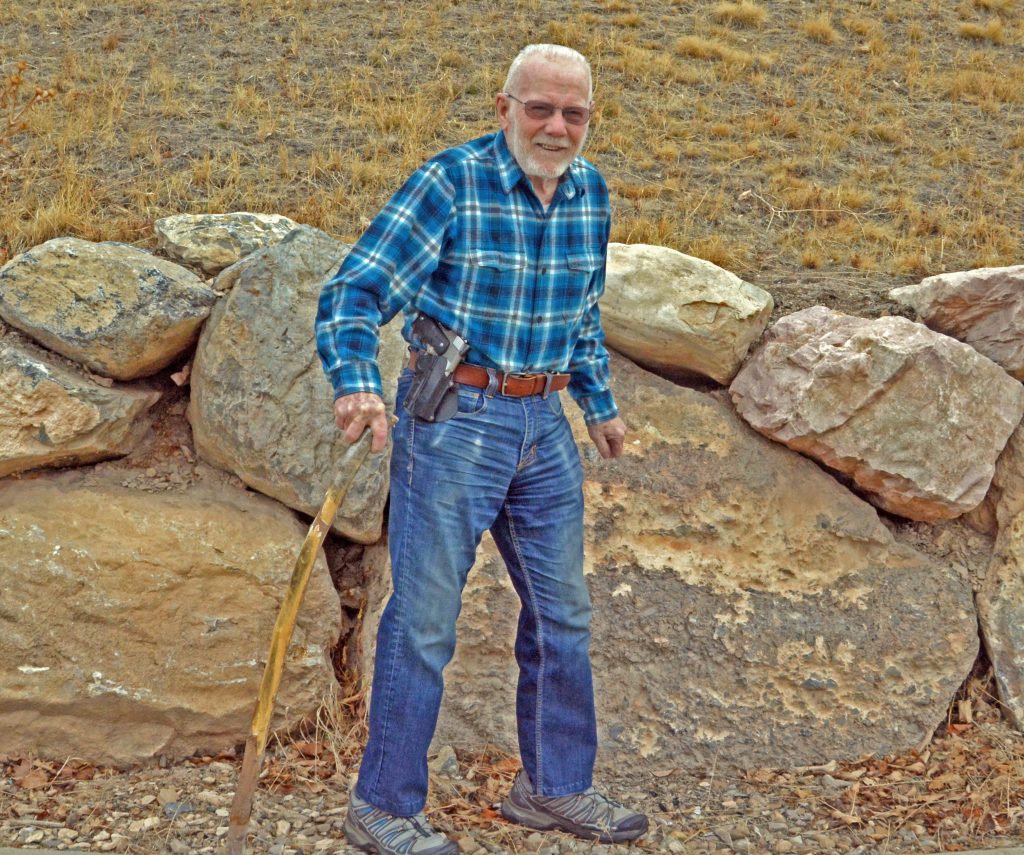 NOW THE ADDED CHALLENGE OF JAN. 15th WITH A NEW FALL…BUT COMING BACK ALREADY! BUT IT LOOKS LIKE I STILL NEED YOUR PRAYERS….PLEASE!
However it works out, I have achieved the "impossible dreams" since my youth, both with a prime objective of SAVING LIVES! You can see the entire MAYA/GUATEMALA book on your computer, going to: https://www.guatemalanfoundation.org/ To download a printable version, click on, A FIFTY YEAR "IMPOSSIBLE DREAM" AMONG MY PEOPLE IN THE MOUNTAINS OF THE MAYA. Go to the website for info on acquiring a PRINT BOOK, or thumb drive.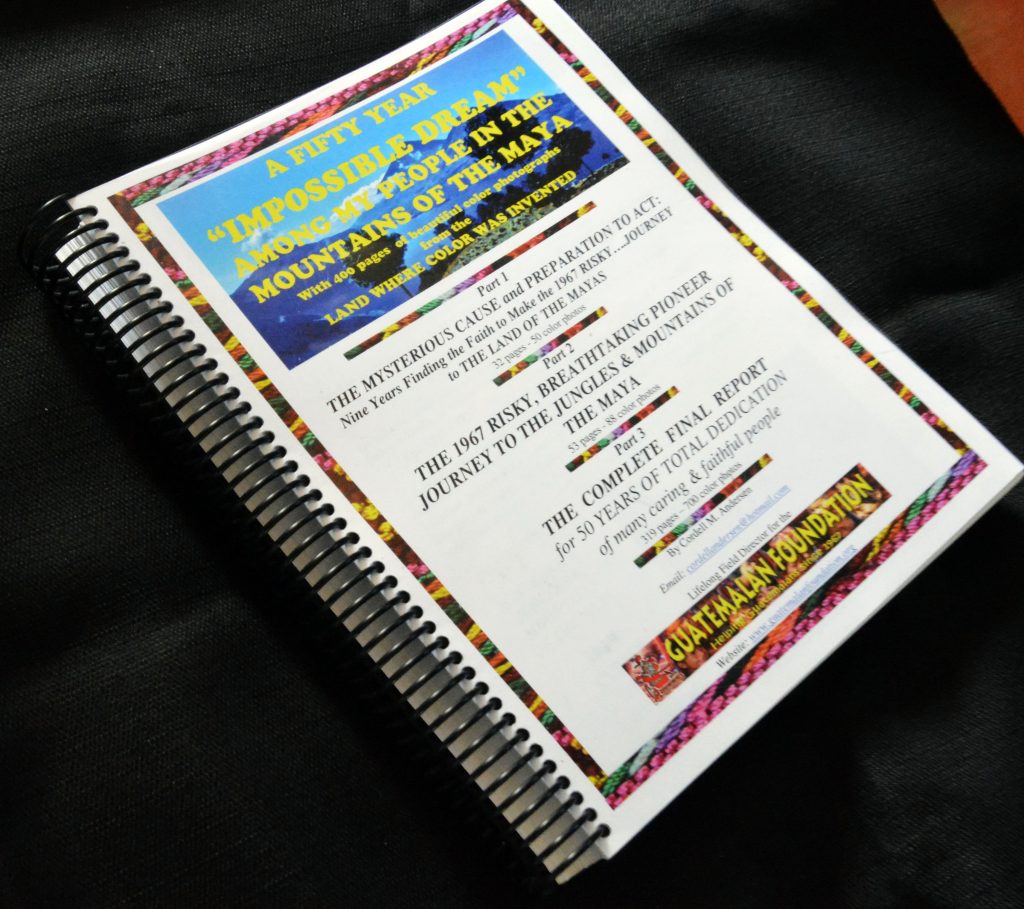 For my book THE HIGH UINTA MOUNTAINS: A Complete Guide to High Adventure in UTAH"S ALPINE WONDERLAND, all the information follows below: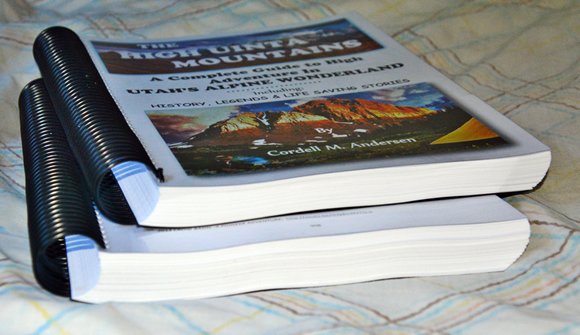 NOTE: to avoid the confusion some had with the previous sales system, and to avoid having to increase the price, the sales system will now be direct with me, as follows:
To purchase the DIGITAL book, send your email address and check for $15.95 to. The discounted price will continue until May 2021.
Cordell Andersen, 444 Elm St., American Fork, UT 84003
On receipt of your check I will immediately email you a link with which you can download the book to your computer. The link will be good for one week, so don't delay downloading the book.
If you are interested in having the THUMB DRIVE with the book, plus The 83 Year History of the Evolution of the Book, and my Checkered Autobiography send me a check for $25 and I will immediately send to your address the thumb drive.
If you are interested in having a PRINTED BOOK –in two volumes for $150, email me your sure interest and I will put you on a list. When at least 10 are on the list, I will advise you so you can send me your check, and on its receipt, I will ship you your book. You might have to wait a long while for that list to be completed. If you don't want to wait, send me your check for $170 and I will have it printed and shipped immediately–usually taking a week.
My email: cordellandersen@hotmail.com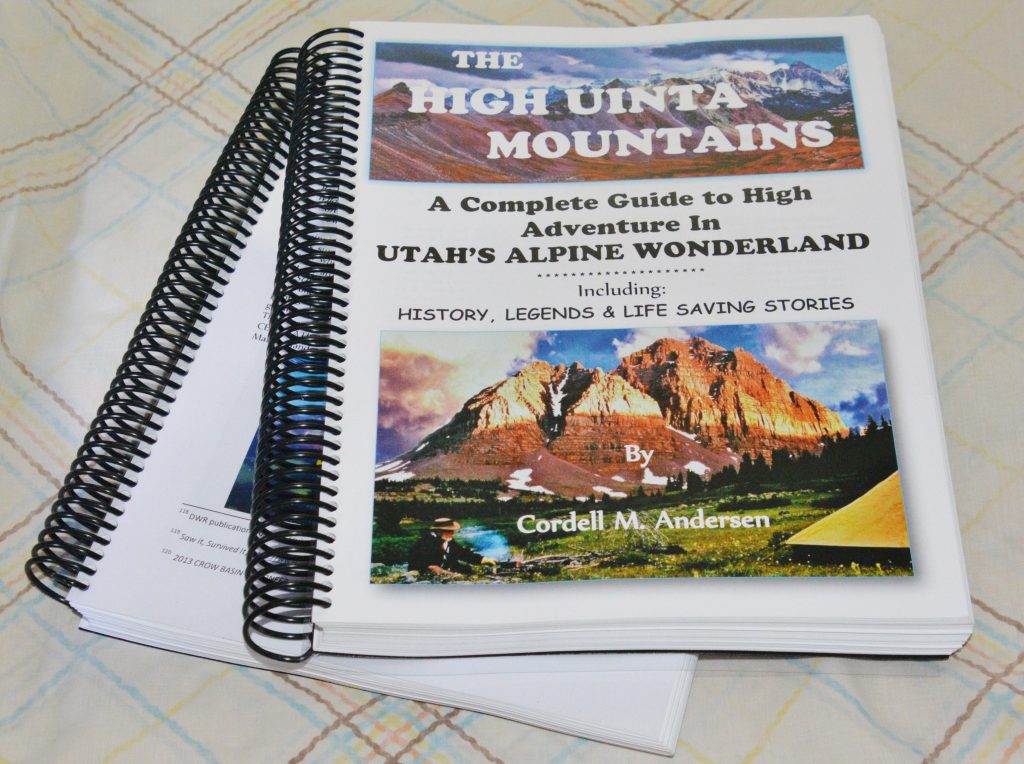 YOU GET IN THE BOOK OVER 1,600 COLOR PHOTOGRAPHS LIKE THE FEW THAT FOLLOW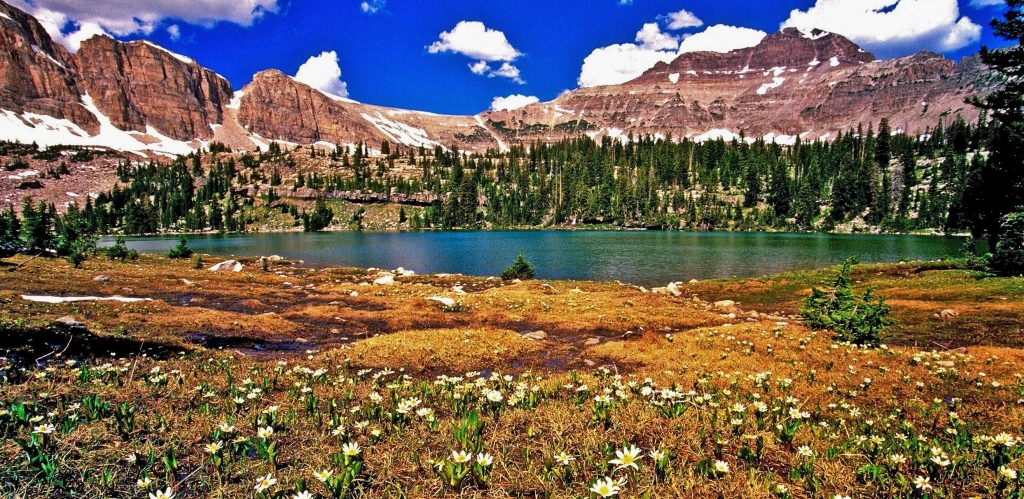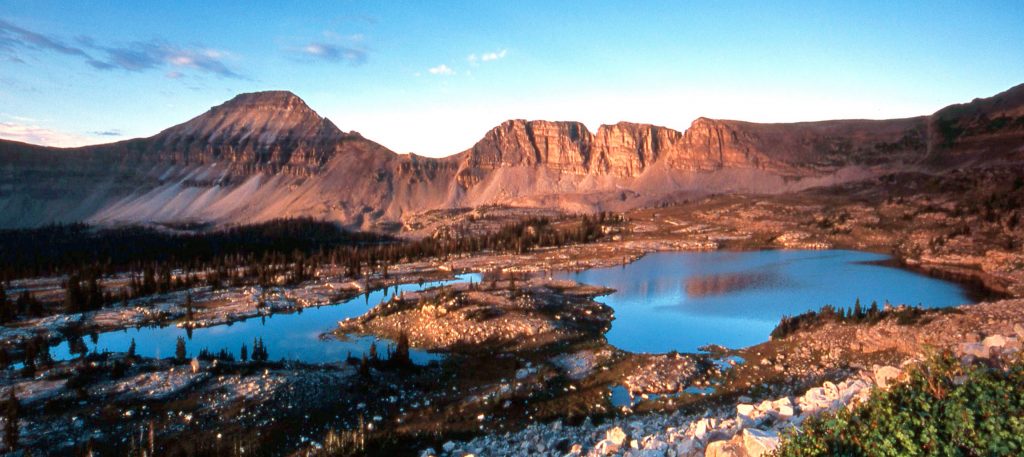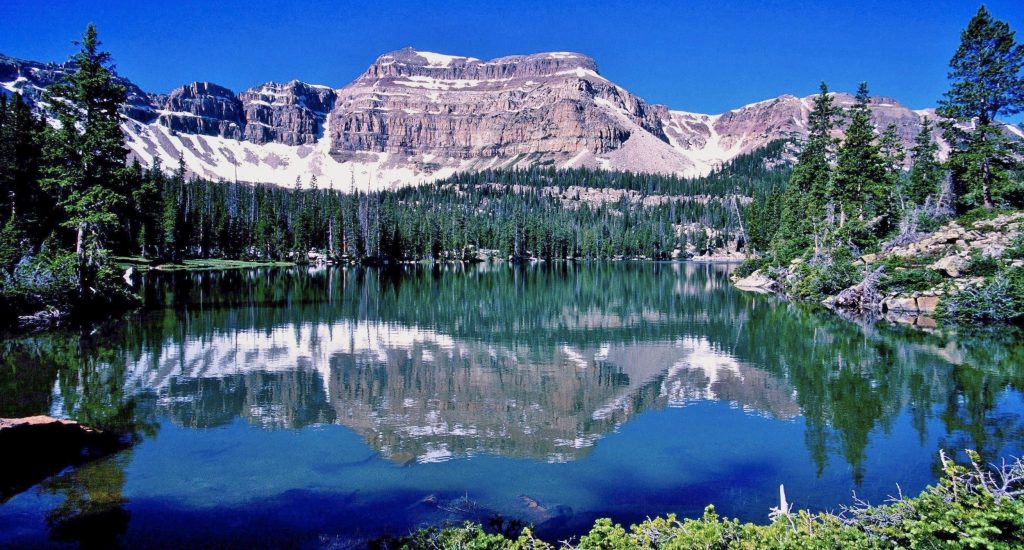 For Utah Valley Historical Society fans, seeing my PIONEER TIMBER SLIDES video–the September presentation of the Society, and might have questions, my email is: cordellandersen@hotmail make sure and put as subject: Timber slides or similar.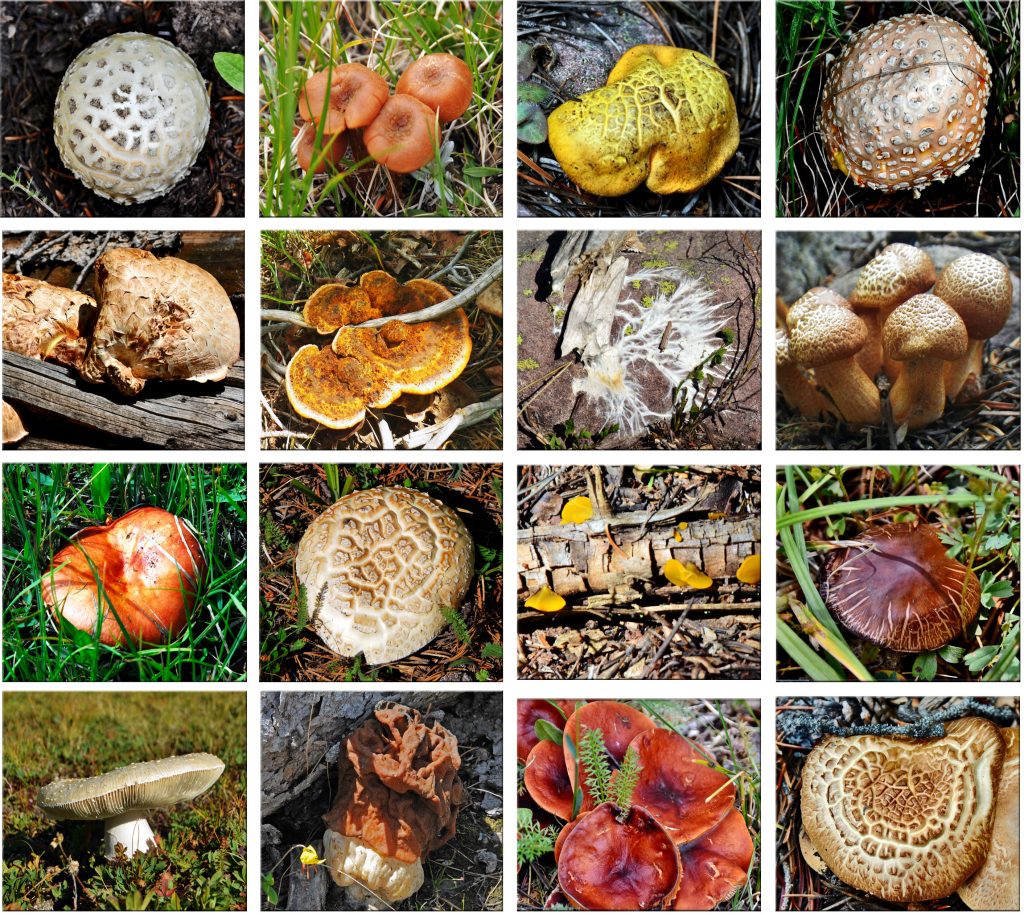 In the BOOK learn all about BEAUTIFUL MUSHROOMS in the High Uinta Mountains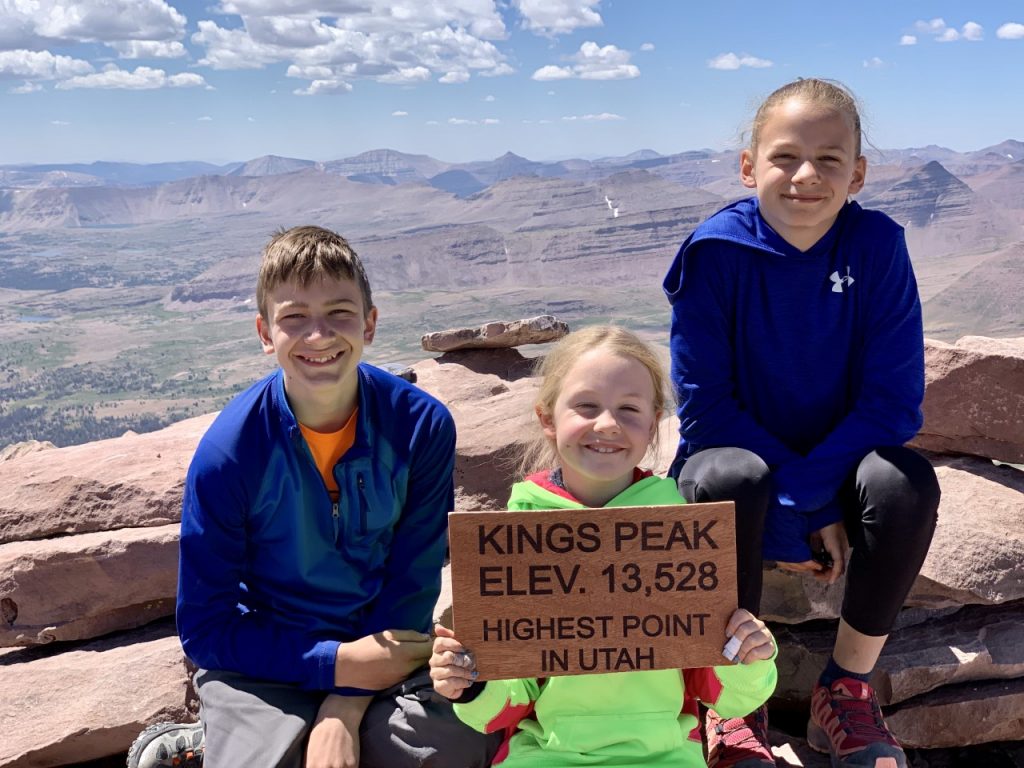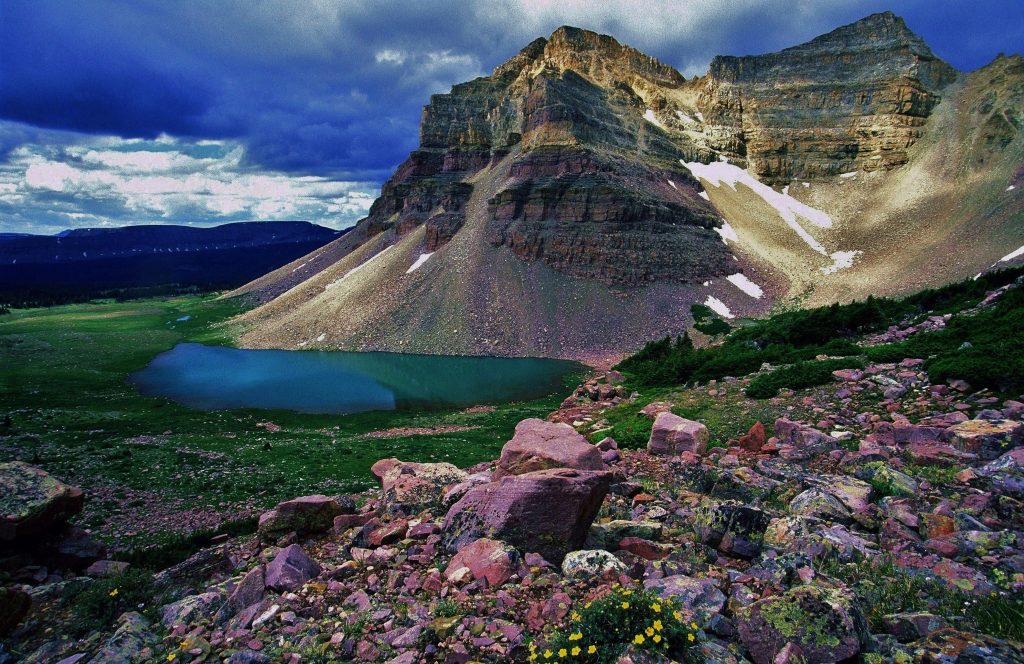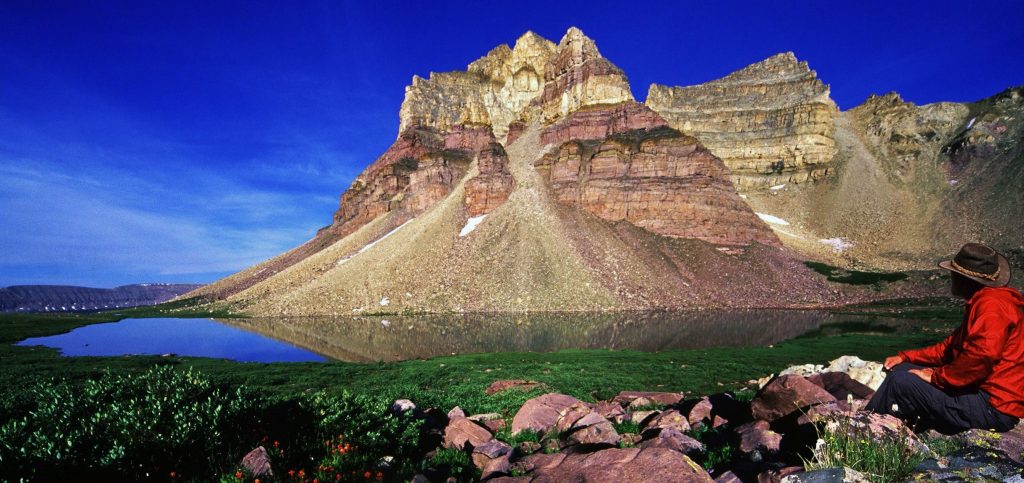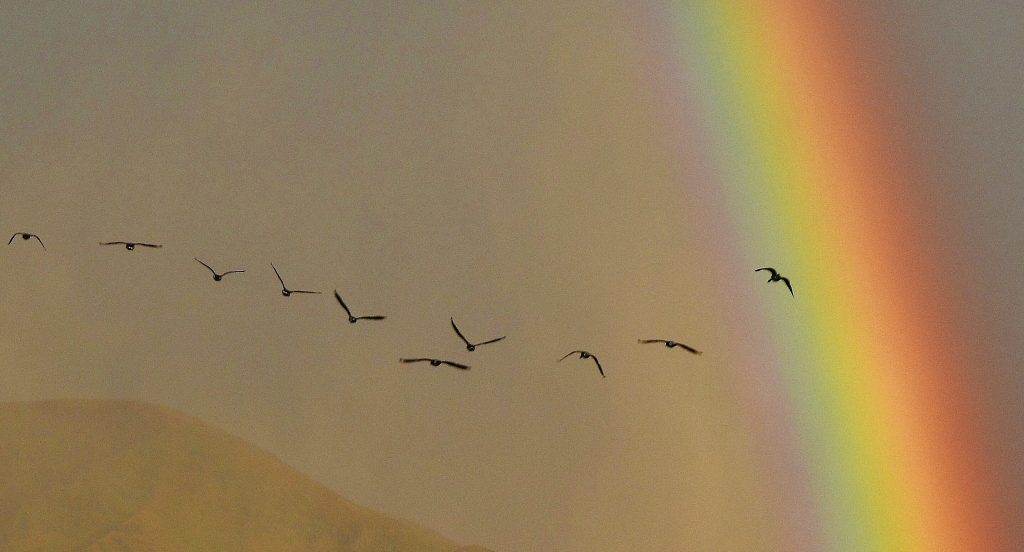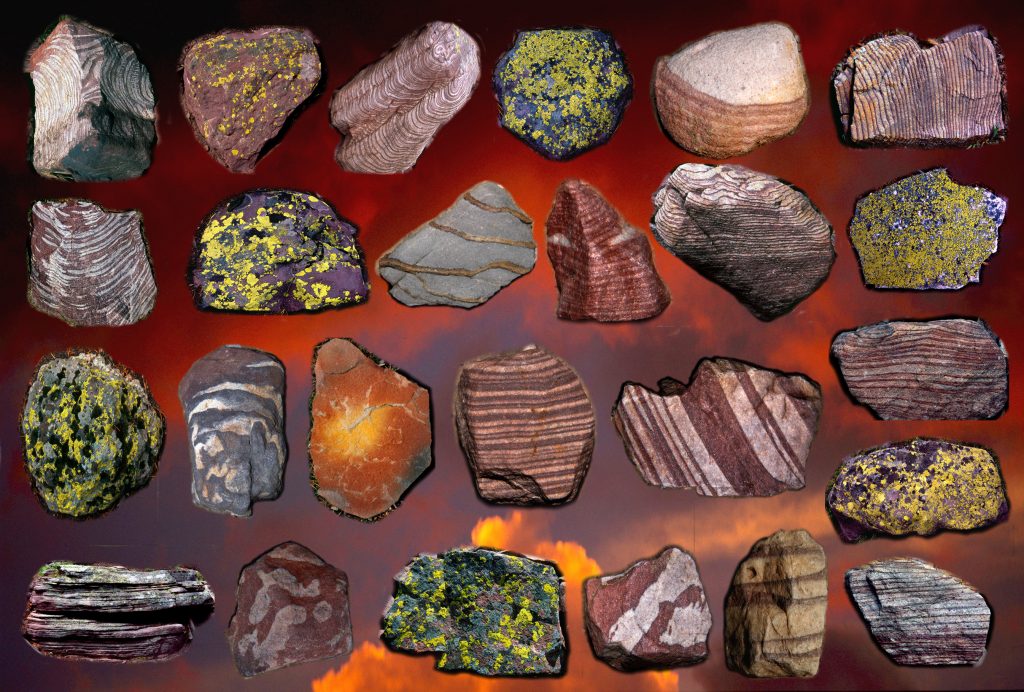 A GEOLOGIC NATURAL WONDERLAND- 1,620 full color photos THE ONLY SUCH BOOK IN THE WORLD!
I'll add another WOW photo every couple of days. Get the book and have all of them!
A GIFT — FREE & INSPIRING
Click on the following link – 83 YEAR HISTORY – to see it & download it to your computer: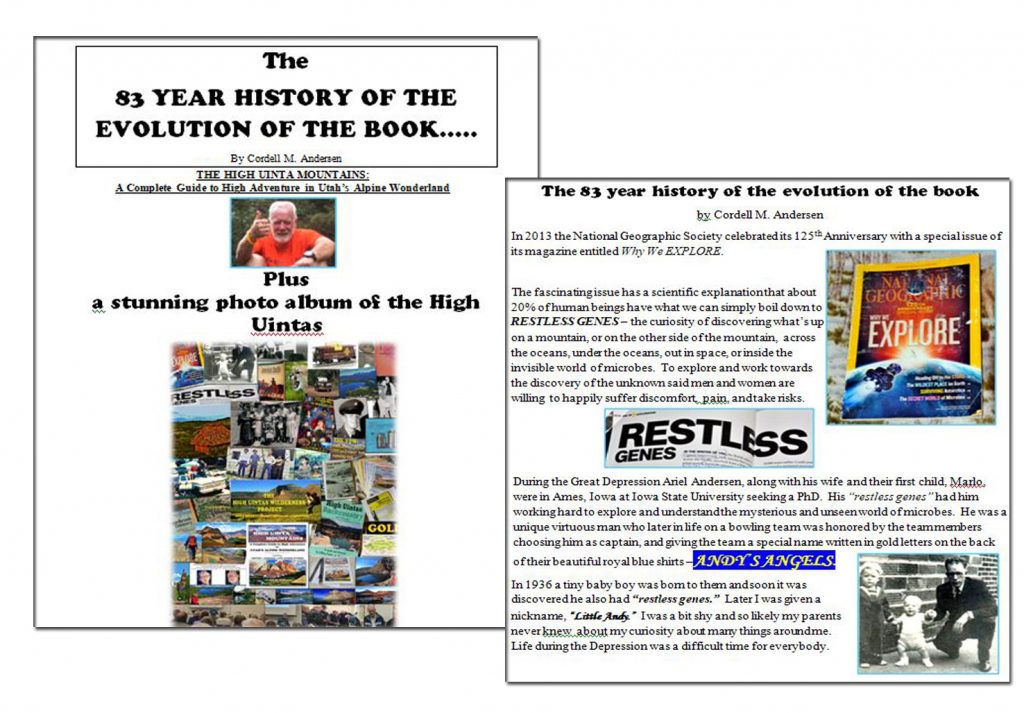 The booklet contains an edited-improved version of my presentation at the Utah Valley Historical Society meeting on December 10, 2019.
You will enjoy the story & see wonderful glimpses of the MAGNIFICENT HIGH UINTAS
THEN DECIDE IF YOU WANT
THE ENCYCLOPEDIA OF THE UINTAS
INCREDIBLY FOR
$15.95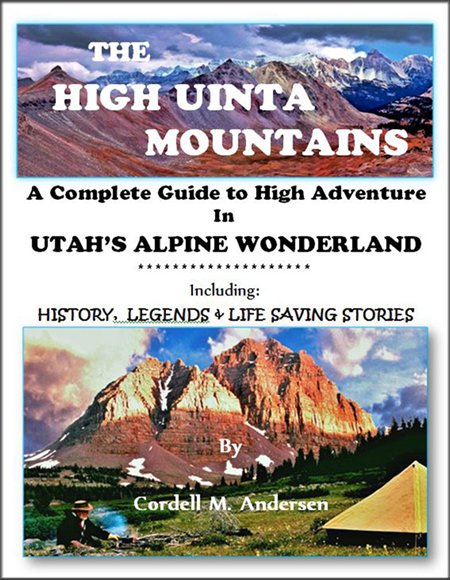 What the book promotes saved 4 lives in the 2019 season & so far in 2020 one DEATH. He didn't have my book to guide him.
THE BOOK WILL TELL YOU SIMPLY WHAT WE ALL HAVE TO DO–EVEN ON A DAY HIKE–TO NOT BECOME A TRAGIC STATISTIC.
LET THE BOOK BLESS YOUR LIFE & THAT OF YOUR LOVED ONES!
It's the only book with updated information on all the lakes of the High Uintas, the only book with color photos—1,620 of them, 120 color topographical maps with routes, distances, and labels for each official and unofficial Trailhead area of the HIGH UINTA MOUNTAINS, the only book on the Uintas with sprinkled throughout the fascinating HISTORY, the incredible LEGENDS, and the LIFE SAVING SURVIVAL STORIES.
*************
A CONFESSION:
I have been inactive for several months in my 85th year with three problems I'll tell you about:
1. On May 11th on an exploratory trip to be able to report to you the accessibility conditions I took THE WORST FALL OF MY LIFE THAT SHOULD HAVE KILLED ME. Let me describe it for the survival lessons it teaches, I quote:
"I decided for the report on my website I should include pictures of a wildflower in bloom at the lower elevations. I noticed some in bloom up a steep slope and pulled off the road. I'd been behind the wheel for an hour or so and as I started up the slope I felt very unsteady with awful balance. I even strangely thought, "Wow, I could use a hiking stick or trekking pole!" That I have resisted all these years as usually I had in my hands my camera, or my munchies. But, I finally got up to the flower, and on the uneven steep slope with rocks and sagebrush, each time I'd try and focus I would lose my balance, so sat down to get the picture.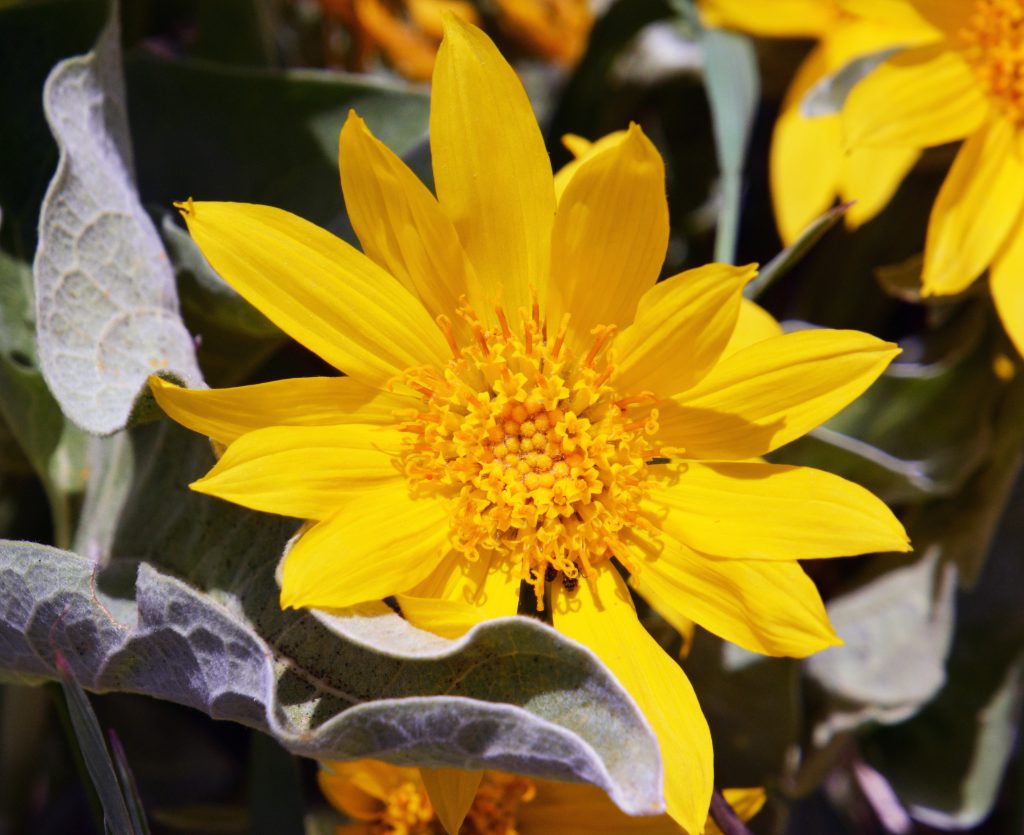 Then I started down, but completely forgetting what I have advised going down a steep slope—" ALWAYS LEAN INTO THE MOUNTAIN…because if you fall the OTHER WAY, YOU'RE MOST LIKELY DEAD!" See pages 563-564 of my book. All of a sudden I began losing my balance–one of the first things you begin to lose as you get older. I did my darndest with me feet to keep up with my body but couldn't do it as all was happening so quickly and all of a sudden I went head over heels flying downward, apparently hitting the rocks a time or two I determined afterwards seeing the deep dirt and green scuff marks on the back of my shirt, then somehow quite miraculously my body got twisted around in the air–that saved me, before I hit the bottom so I landed with a thud on my back horizontally with the shock evenly distributed the length of my body. If I had of hit on any angle I would for sure have broke something. I laid there stunned thinking, "For sure there's got to be multiple fractures somewhere–MAYBE EVERYWHERE!" I carefully moved one leg, then the other. Then each arm. I raised my head just a little, and then more. By then I was feeling warm blood on the back of my head. My left arm shirt sleeve was soaked with blood. I carefully sat up, and slowly got to my feet, and noticed nearby my Nikon camera with Zoom lens that separate from me somehow had come down the steep hill with me, dirty with dust, but back in the car I checked it out, and it too had survived without breaking anything. My first thought, I stupidly had violated the rule and NOT LEANED INTO THE MOUNTAIN. The second thing that came to mind: VERY LIKELY MY BACKPACKING DAYS ARE OVER WITH, BUT I WAS ALIVE! Thirdly, once again the supplements I promote in my "Anti-Aging Challenge" chapter in Appendix 5, primarily: Magnesium/Calcium and others, saved my body from any kind of fractures. I mention in the book Dr. Jackson saying, after my hip replacement surgery.
"Your bones are the hardest we've ever seen!" WHY? see Appendix 5
IMPORTANT NOTE: As indicated in the story of my fall, BALANCE is one of the first things we lose as we get older, and I'm convinced that some of those who have been lost in the Uintas and never found, very possibly–in the numerous dangerous places in the Uintas have just simply lost their balance as happened to me, and fallen into a ravine, or out of sight area, and are never found.
Like famous Australian backpacker ERIC ROBINSON doing the Highline Trail and disappeared for 5 years, before his bones were finally found at the bottom of a cliff–HE UNDOUBTEDLY LOST HIS BALANCE TRYING TO GET BACK TO THE HIGHLINE TRAIL, AFTER SOMEHOW GETTING WAY OFF COURSE. See pages 156-159 for all the details.
SO PLEASE….BE VERY AWARE AND TAKE SPECIAL CAUTION, especially in the first few days on a trip–until you get your "mountain legs working," & IN DANGEROUS PLACES…..AND IF YOUR BALANCE IS LESS THAN NORMAL, I GUESS YOU'LL HAVE TO USE TREKKING POLES.
2. Consequently my back problems that were already bad–having had two surgeries with titanium appliances in my lower back, but now worse, with discs worn out and missing in my mid back, my spinal chord being pinched in those locations and the Doctors feel at my age and the nature of the problems its too dangerous to repair with surgery. The Dr. injected something into my spine, but its doing almost NOTHING! Consequently NO MORE BACKPACKING, JOGGING, but NOT GIVING IN YET–I'm doing daily my 40-50 good pushups, flexibility exercises, an 8 lb. barbell in each hand while watching TV, and walking every day at the American Fork Amphitheater park, climbing up and down holding onto the railing, and will……
……. somehow find a way to again do "the impossible!"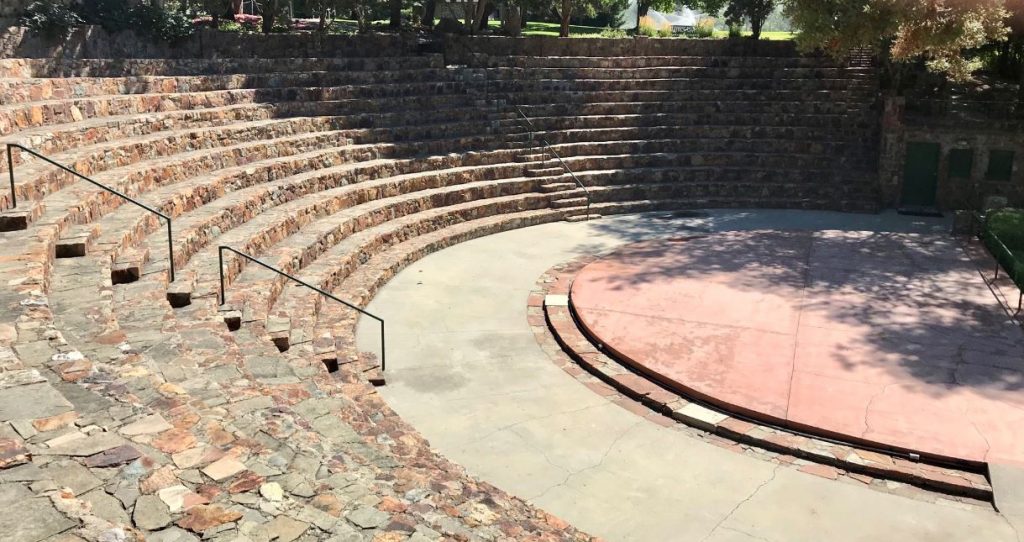 3. I had a chance to be exposed to COVID-19, and except for my back, am in better health than others my age so I decided best build up my immunity now, so….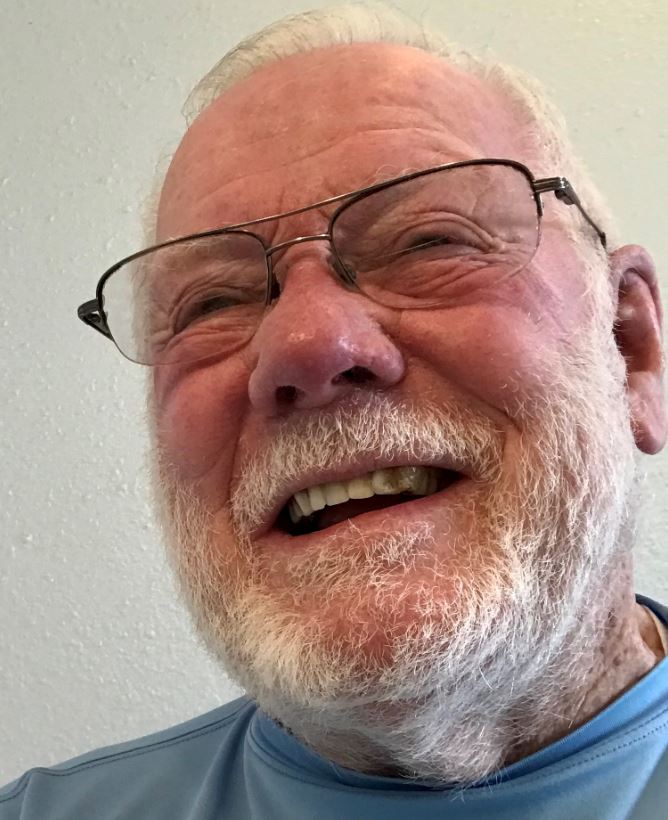 "BRING IT ON WHILE STILL HEALTHY."
When my blood pressure indicated something was going south in my body I started the CURATIVE LEVEL OF MY WELLNESS FORMULA,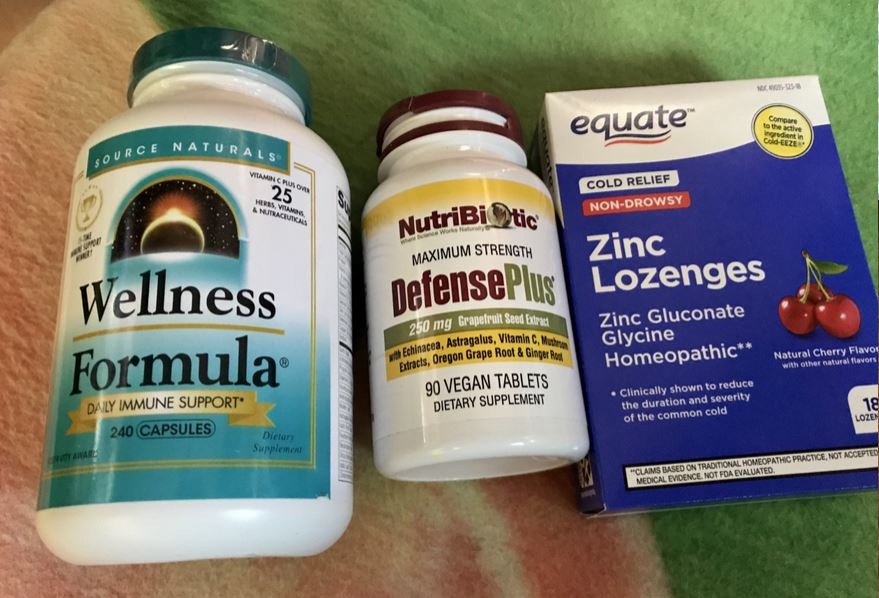 The next day the blood pressure was solved, then had one day later with a temperature of 99.1 F, then one day at 99.9 then always normal. No body pains nor breathing problems, only daily headaches and my taste turned on end for three weeks with even my favorite foods and drinks being NASTY! But mostly my life continued normally, the normal flu–had years ago before discovering the WELLNESS FORMULA, was many times more miserable & dangerous. YOU CAN HAVE THE WELLNESS FORMULA by buying my book, it being explained in Appendix 5 in the article entitled "THE ANTI-AGING CHALLENGE," on page 635-636, along with solutions to most problems in the 55 page article, and my survival stories sprinkled throughout the book that can SAVE YOUR LIFE!
THE KEYS TO BEATING COVID-19 & ALL HEALTH PROBLEMS?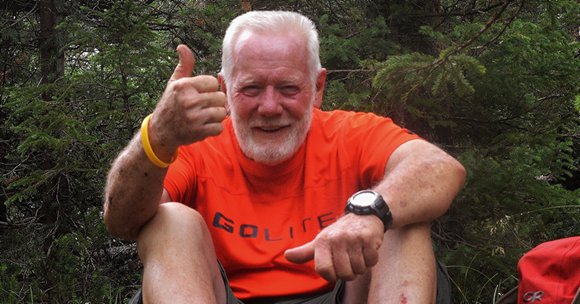 HEALTHY WEIGHT — EXERCISE —
BE AT PEACE
STUDY MY "ANTI-AGE CHALLENGE" IN APPENDIX 5,
plus
Chapter 5: "LIGHTWEIGHT, JOYFUL & SAFE BACKPACKING"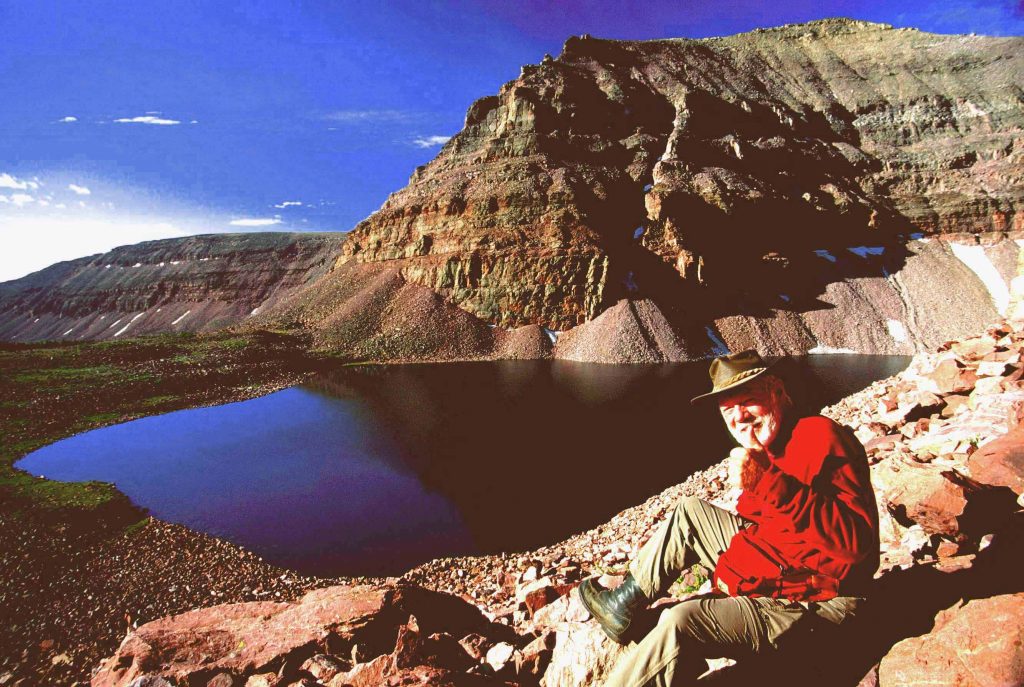 CRATER LAKE, Utah's and the Uinta's deepest lake=147 ft. deep, with brook & tiger trout, and planted in 2019 with SPLAKE, invites you to come and have a wonderful WILDERNESS EXPERIENCE. My book will give you all the details & topographical maps of how to get to this exotic spot–never pictured before in any HIGH UINTAS GUIDE BOOK.
Scroll down for full information.